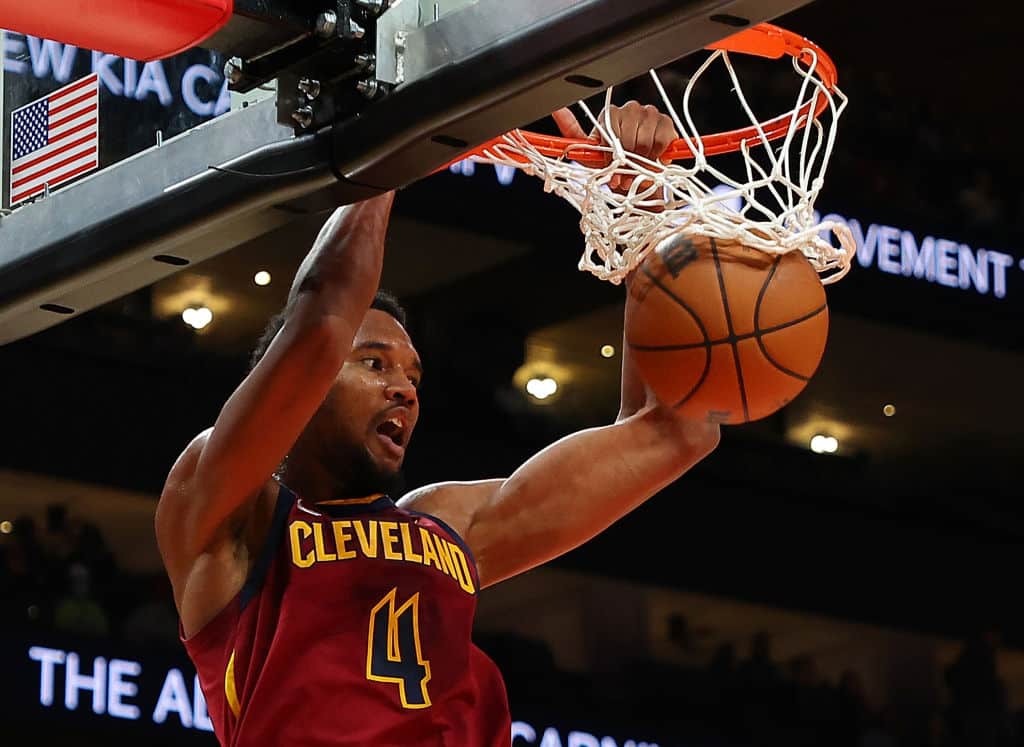 Happy Tuesday! We fell two Spencer Dinwiddie assists, and three Looney rebounds short of cashing both SGPs last night. Rough way to lose, but the best way to recover is to put together a few more. We have three games on the slate tonight, and I have identified same-game parlays for both prime-time games. As always, shop around to assure yourself of the best odds, and let's win one of these tonight. Here are my NBA Playoffs Same Game Parlays!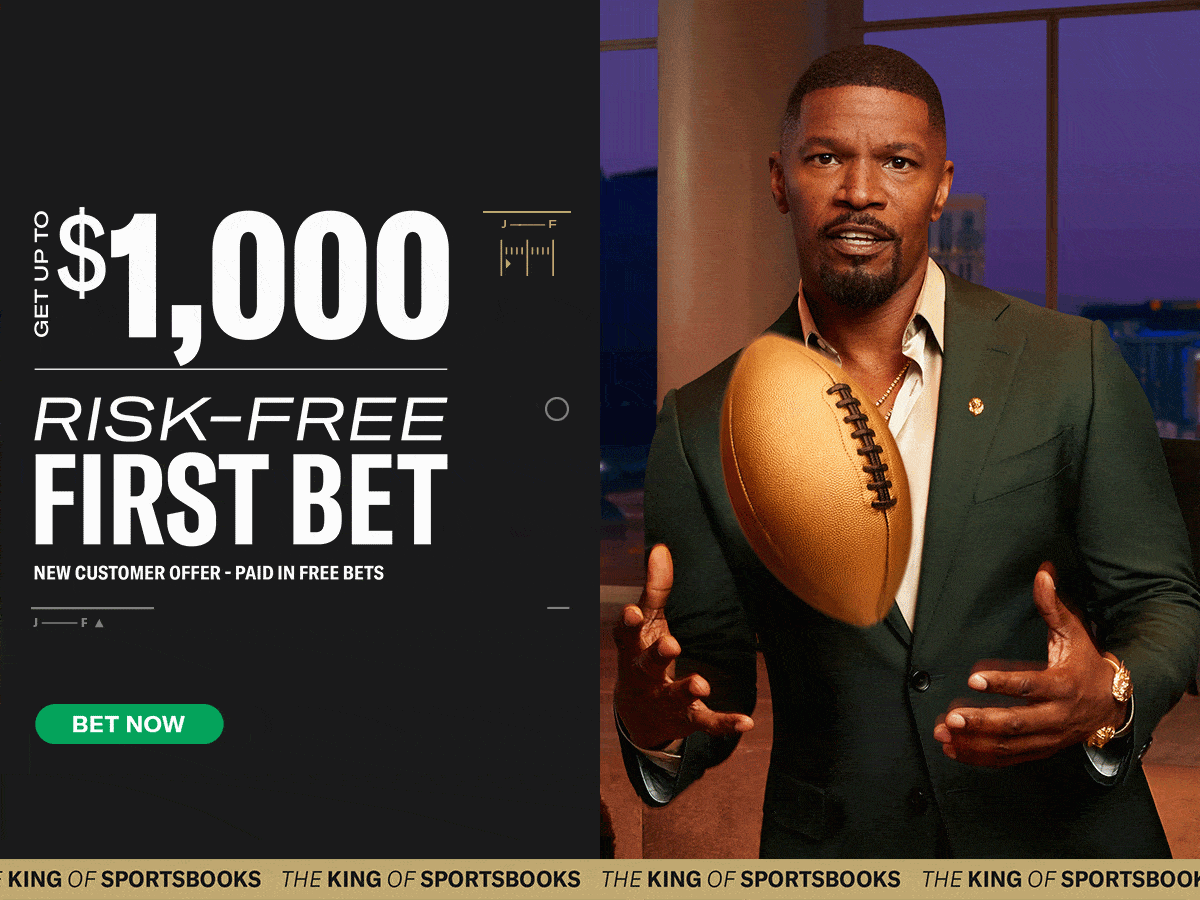 NBA Playoffs: Game 2 – Same Game Parlays
New York Knicks @ Cleveland Cavaliers
Immanuel Quickley 15+ Points

 
The likely 6th man of the year had a rough start to his playoffs. Immanuel Quickley didn't make a field gold in five attempts and played the least amount of minutes he's played since mid-March. Some of it was the Cavs' good defense, but Quickley was just off. He missed several key drives to the basket and didn't have his jumper. Trying to finish among two 7-footers will alter your floaters and finishing ability, especially for a guard his size. 
The last time Immanuel Quickley scored 3 Points in a game, he had a great bounce-back the next game with 26 PTS, 10 REB, and 4 AST

Hoping for more of the same tonight! pic.twitter.com/EG1wuUE436

— KnicksMuse (@KnicksMuse) April 18, 2023
Prior to Game 1, Quickley only had two games in the last two months where he did not score 15. The second unit of the Cavs is their weak point, and I think Quickley will feast tonight. He finished just below 15 with 14 points in the previous two meetings with the Knicks, so he's right there knocking on the door. I love him in the high screen and rolls and look for him to play some off-ball when Brunson is on the floor. The attention to him could free up Quickley to get some wide-open looks from deep. 
Isaac Okoro Over 6.5 Points
Isaac Okoro landed on six, going 1/6 from the field and 0/4 from deep. He shoots it at 36% from three but had some horrific misses when he was wide open. The Knicks are going to live with him shooting so all we need is one or two to fall to be in business. The Cavs need more production from their bench and other starters outside of Mitchell.
Not saying Okoro is going to go for 20, but he needs to be at least aggressive and attack the rim. It could be attributed to him not playing for about a month and needing the first game to get back acclimated. Tonight I think he plays a lot better offensively and forces the Knicks to respect his shot. 
Darius Garland Over 7.5 Assists
If you look at the box score and see Darius Garland had 17 points, you would think he had a decent game. Unfortunately, this is not the case, as he turned the ball over five times and only had one assist. I'd say three of those turnovers were unforced and just careless. In addition to that, the ball was in Mitchell's hands a lot during the game. This led to Garland being a bit stagnant and reluctant to be a spot-up shooter. 
Obviously, the Knicks are geared up to stop Mitchell. But I think the coaches will figure out that if you get Garland the ball and let him create, the offense looks way better. Before Game 1, he was over this number in four of the last six, which included a nine-assist game against the Knicks. JB and the staff will adjust and work Mitchell off the ball more, raising the ceiling for this prop. If the guy we are talking about next can have a monster game, we should cash this one early. 
Evan Mobley 15+ Points
Now that he's gotten the first taste of playoff basketball, I think it is time for Evan Mobley. He is expending a lot of energy defensively on Randle, but Cavs will need him on the offensive end tonight. He failed to attempt any free throws for the third time in four games. There was no aggression or effort to score after the initial putback dunk in the first quarter.
When you want something done right…pic.twitter.com/NpQIRCzfyB

— USC Men's Basketball (@USC_Hoops) March 27, 2023
I expect him to be aggressive and in attack mode from the jump. Randle is still hobbled and needs to be forced to guard on the defensive end. Cavs' offense was a bit stagnant, with guys standing around watching Mitchell do work, which limited some opportunities. Tonight I think Garland and Mobley will be more involved with their two-man game, which is highly effective. He has only gone over once against the Knicks this season, but tonight that changes. 
Quentin Grimes Over 10.5 Points
I expected more from Quentin Grimes in Game 1. Brunson was in foul trouble, and Quickley did not have a good game. It was a perfect setup for him to shine, but he did not. I think he has a bounce-back game tonight with Josh Hart coming back down to earth from his 17-point burst. Cavs have an elite defense but struggle defending the three. They rank 23rd in three-point percentage defense, and Grimes is shooting 39% from deep. 
He has made four or more threes in eight of his last ten and shot 47% from deep in that span. Grimes scored 14 in their 3/31 matchup, including three made threes. With Mobley and Allen on the interior, Knicks' path to victory is based on their ability to make threes. Grimes could be a huge part of that.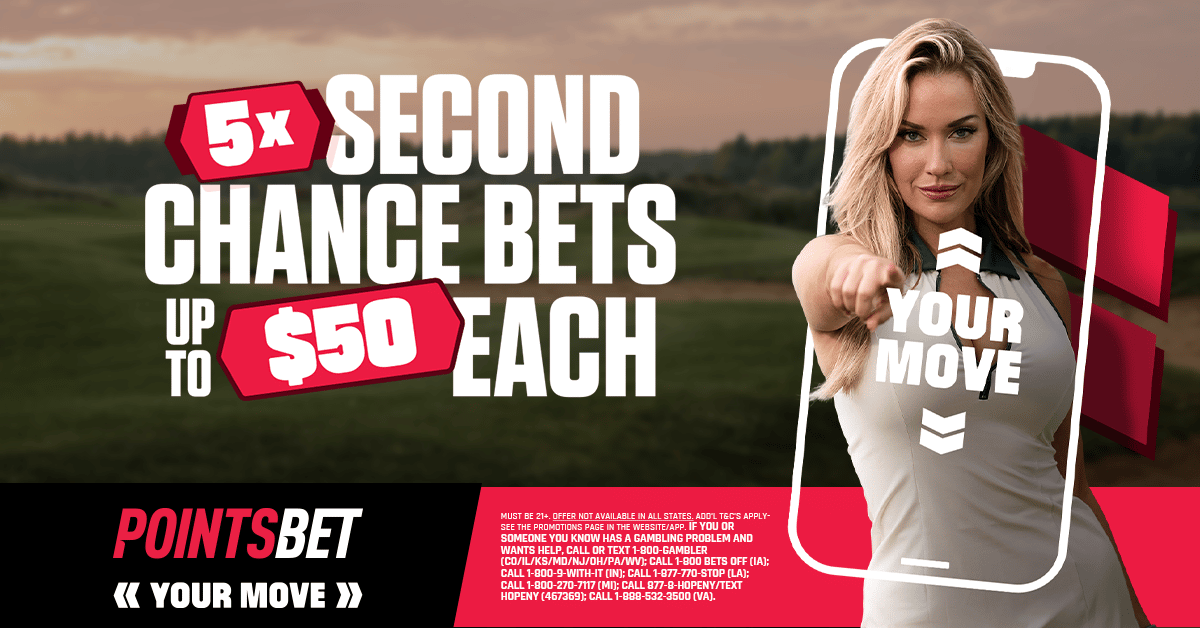 Los Angeles Clippers @ Phoenix Suns
Total Under 225.5
Both teams stepped up their defensive intensity in Game 1. They were both above average in the regular season, but this matchup has brought out the best in both sides defensively. We saw a lot of Durant on Kawhi, and it was extremely fun to watch. How much of that will we see going forward? Well, we are on the under, so let's hope we get numerous matchups of these guys that will somewhat limit their offensive output. A combined 62 free throws were shot, and we still went under in Game 1. 
After watching the officiating last night, I think Silver sent a memo to the referees to swallow the whistle a little more. The Suns' unwillingness to shoot from deep, mixed with the Clippers' slow pace, is a perfect recipe for an under. Adjustments will be made, and we are likely not to see as many free-throw attempts. Expect an efficient low-scoring game tonight of about 110-101 in favor of the Suns. 
Deandre Ayton Under 10.5 Rebounds
He only had eight rebounds in Game 1, and he could not get comfortable in the paint due to the physicality of the Clippers' front line. However, the size and interior of the Clippers should keep Deandre Ayton in check on the glass once again.
He is averaging 9.0 RPG with Durant in the lineup and has had most of his over-fen rebound games against smaller teams such as Spurs and OKC. The Clippers can rotate two bigs that will be physical with Ayton and limit his rebound opportunities. He is under in six of the last eight and has failed to reach double-figure rebounds this year against the Clippers.
Devin Booker Over 5.5 Assists

 
Without Payne, Devin Booker has been more of the point guard when he starts the second quarter with some of the second unit. He fell a little short in Game 1, but I see a more expanded playmaking role in Monty Williams' adjustments. He has had five or more in eight of his last ten, including going over this number in three of his last five.
His facilitating ramps up in the playoffs and has been at an all-time high since the addition of KD. With KD on the floor, Book is averaging 6.9 assists per game. A small sample size, of course, but the eye test shows that Book is seeing fewer doubles and has more freedom to facilitate and direct defenses.
Norman Powell 20+ Points

 
Norm Powell ended Game 1 with 14 points in only 23 minutes of play. The defense of Westbrook and the shotmaking of Gordon early on may have been the reason why. However, I don't expect Gordon to replicate that performance, leaving room for Powell to work. He scored 20+ in nine of his last 17 with Paul George in the lineup. 
Without George in the lineup, he averages 19.7 and has had 20+ points in eight of the 19 games. So he should see an uptick in minutes, and with that comes opportunity. Powell is not new to this, so I expect him to take some scoring off of Kawhi and have a big game. 
Kevin Durant Over 2.5 Made Threes
The analytical crowd has been all over the Suns due to their negative EV playing style. They live in the mid-range (1st in frequency) and fail to shoot enough shots from deep. This puts them in a negative game script due to the elite level the Clippers shoot the three. The Suns went 6/19 from three, while the Clippers shot 10/31. The league average for three-point attempts is around 34, so they are way below average in a major metric. 
Kevin Durant at age 24 and 34:

Age 24 — Age 34 —
28.1 PPG 29.1 PPG
7.9 RPG 6.7 RPG
4.6 APG 5.0 APG
51/42/91% 56/40/92%

Hasn't missed a beat. 🔥 pic.twitter.com/jS2Z4gkefN

— Booker Muse (@DevinBookerMuse) April 10, 2023
Kevin Durant is an elite shooter who started the game cold but finished 7/15 and 3/5 from deep. The adjustments Monty Williams needs to make are pretty simple. More Booker and KD pick-and-rolls and fewer Chris Paul-Deandre Ayton pick-and-rolls.
KD only had two shot attempts in the final 8-9 minutes, and that simply is inexcusable. He is only over this number in four of his last nine but knocked down two every other game. But the looks will be there off of the pick and rolls, and tonight, he will not miss so many wide-open ones. He is someone I feel extremely confident about to round out my NBA Playoffs Same Game Parlays!
RELATED CONTENT