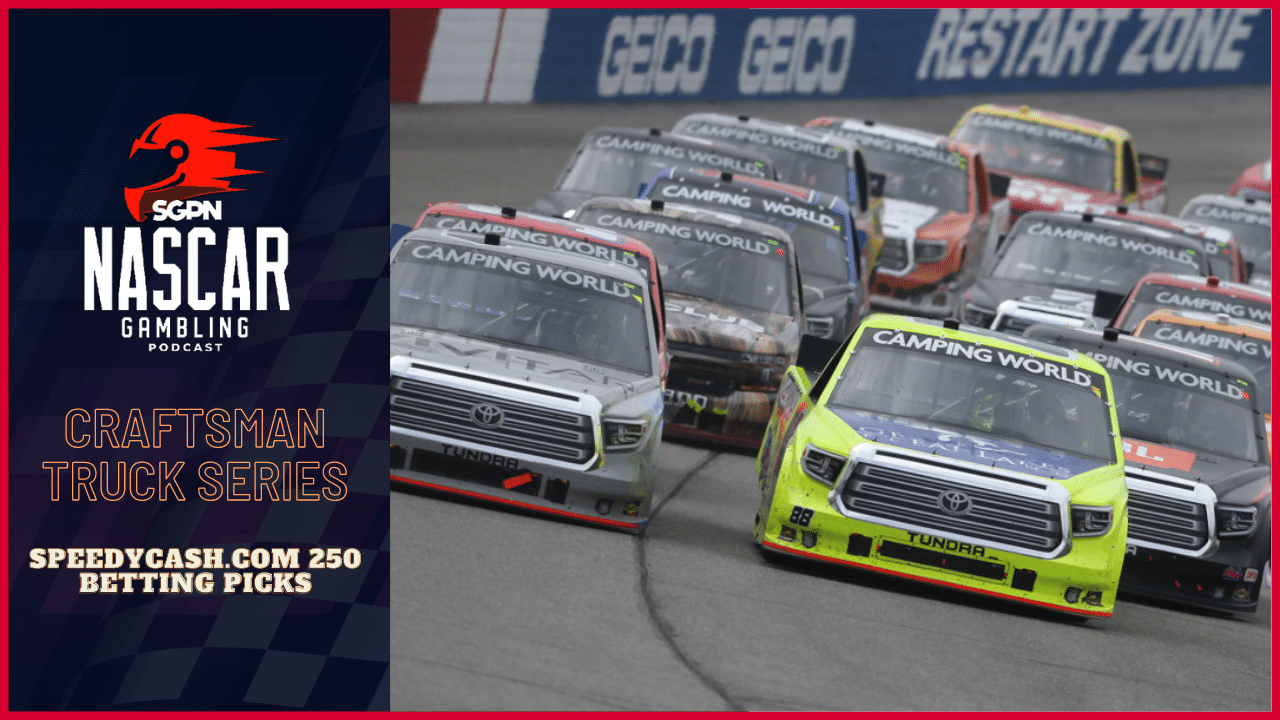 Welcome to another episode of the NASCAR Gambling Podcast on the Sports Gambling Podcast Network! Every Rod Villagomez and Cody Zeeb bring their love of NASCAR and their love of sports betting to you to help you set your bets for the weekend of NASCAR action. From the Craftsman Truck Series to the Xfinity Series, to the Cup Series, Rod and Cody have you covered.
Today, Rod and Cody give you their favorite SpeedyCash.com 250 Betting Picks from the Texas Motor Speedway in Austin, Texas. Will the Truck mice play while the Cup and Xfinity cats are away? How well will Toyota perform this week considering their dominance on this track over the last few seasons? Is this another week in which Zane Smith runs away from the rest of the field? We'll answer these questions and more on this week's episode.
Be sure to subscribe to the NASCAR Gambling Podcast on the SGPN App, and on Apple Podcasts or Spotify. Find Rod (@rjvillagomez) and Cody (@Husker_Zeeb) on Twitter.