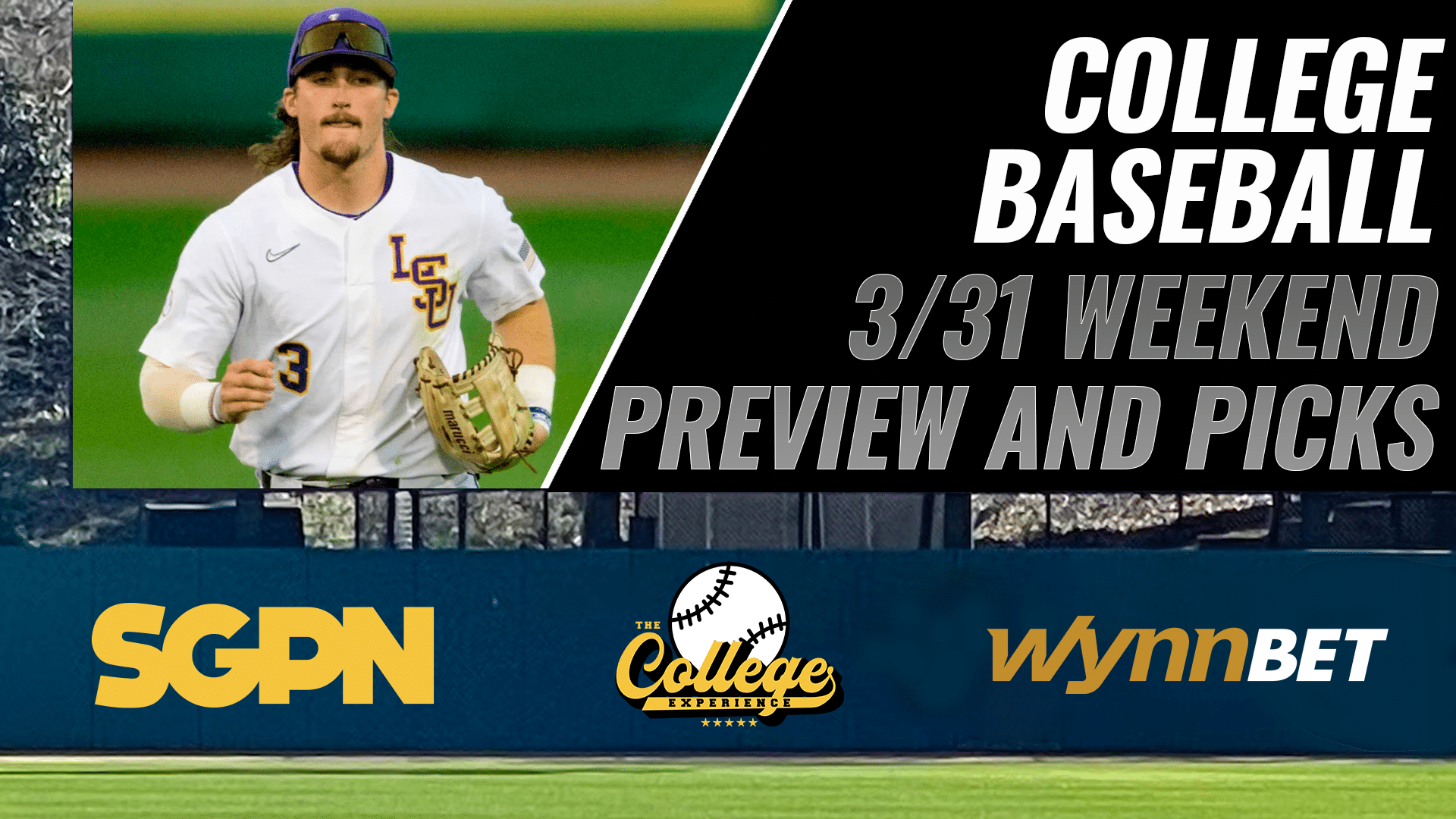 The College Baseball Experience (@TCEonSGPN) on the Sports Gambling Podcast Network gives a college baseball betting preview for the weekend of March 31st. Noah Bieniek (@Seventy7NB) goes solo providing gambling picks for the biggest games and series of the weekend.
The most anticipated series of the year has arrived! Tennessee or LSU, who does Noah have winning in Baton Rouge? Texas has won 15 games in a row, how will they do against Oklahoma State this weekend? The biggest Big Ten matchup of the year comes up in the B1G's opening weekend. Maryland and Iowa in Iowa City. Can TCU bounce back in Lubbock against Texas Tech?
Washington has started the season off hot, for Oregon State's standards, they have not. Who wins that series? Auburn's head coach Butch Thompson is trying out a new starting rotation this weekend, will it payoff against Florida? Big time rivalry series in the state of Florida. Miami is hosting Florida State, grab your popcorn. Lastly, the Commonwealth Clash is this weekend! Virginia Tech has had a down year so far, but they're hosting 5th ranked Virginia, can the Hokies turn their season around?