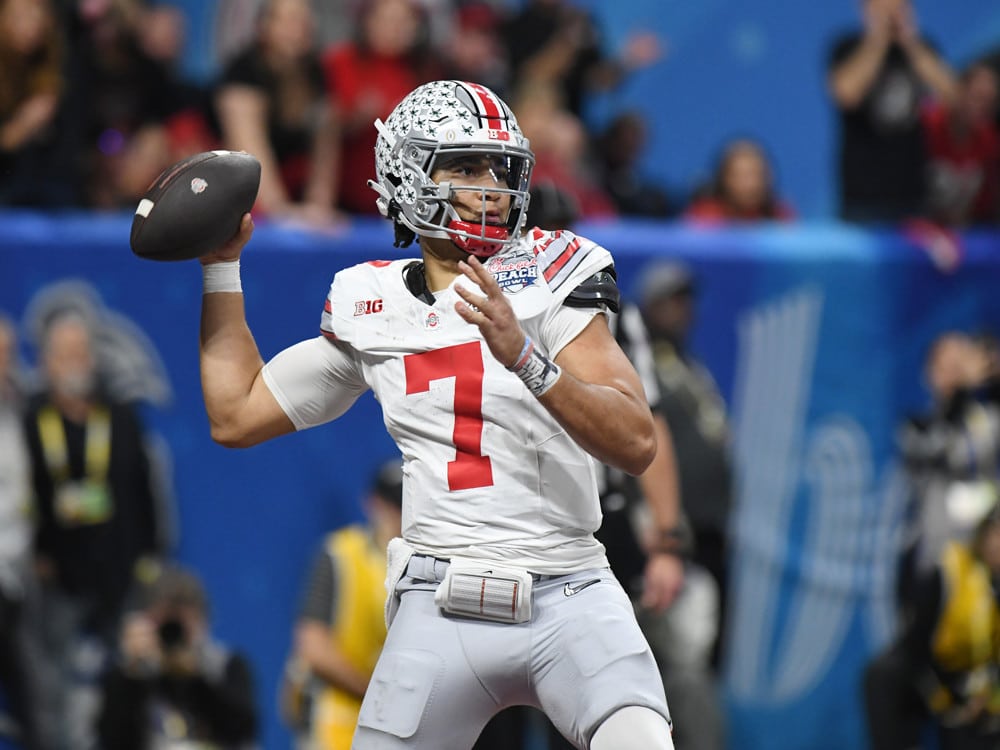 This week, Old-Fashioned Football is looking at some of the upcoming rookie quarterbacks' fantasy football auction values. Can you trust any of them in your fantasy football auction drafts? Find out how they feel on C.J. Stroud, Bryce Young, and three other quarterbacks.
The hosts also break down the Lamar Jackson trade demands and how they feel about their Lamar Jackson shares right now. Are you buying or selling Lamar? Does his value increase or decrease if he leaves the Ravens and ends up on another team?

Upcoming Rookie Quarterbacks' Fantasy Football Auction Values | Old-Fashioned Football (Ep. 33)
As always, it isn't all fantasy football as the hosts have Basil Hayden. After the hosts had an "Old Old-Fashioned" at a restaurant that contained two different whiskeys, including Basil Hayden, they decided to try this bourbon. Hear about Basil Hayden's history and what the hosts think about it overall.
Time Stamps
(Time Stamps may very slightly based on local ads)
1:33 – Intro
13:05 – A Gift For Mir
18:27 – Lamar Jackson
30:33 – C.J. Stroud
34:48 – Bryce Young
38:06 – Anthony Richardson
43:50 – Will Levis
47:32 – Stetson Bennett
51:10 – Whiskey Review
Don't forget to make sure you subscribe to Old-Fashioned Football on Spotify and Apple.  Find Old-Fashioned Football (@OldFashionedFB), and hosts Justin Mark (@JMarkfootball) and Miranda Mark (@JMarksWifey) on Twitter.