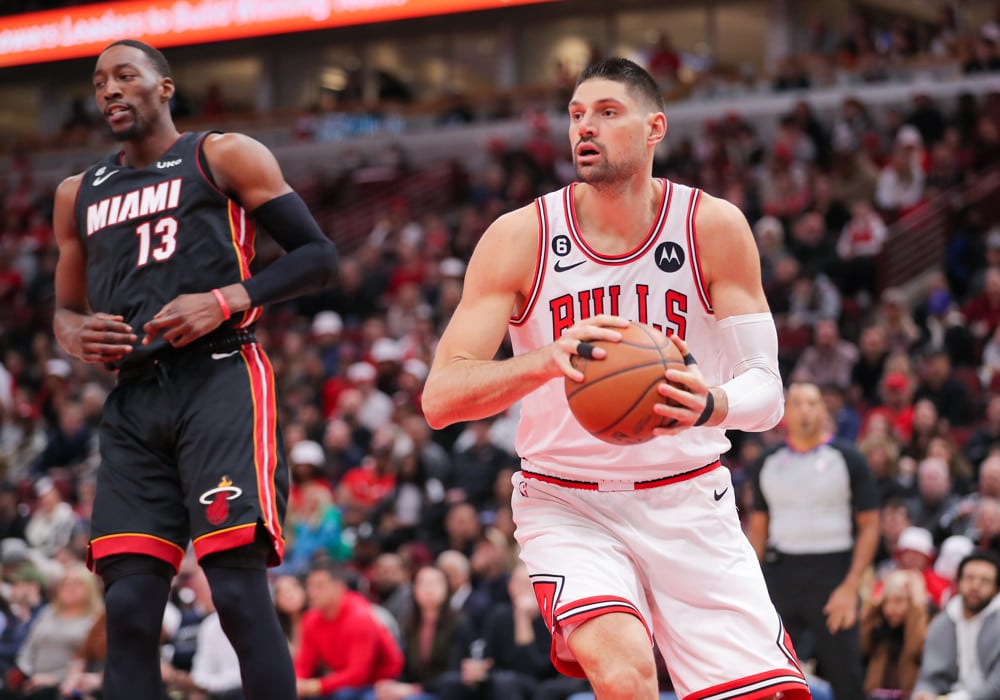 As the 2022-2023 NBA season is nearing the end of its regular season, many fans are now preparing for the Play-In Games and the NBA Playoffs. Nonetheless, there are still many things that could take place just before the Finals. 
To keep you updated on the current news and updates, here's a quick report of what's happening so far.
2023 Playoffs Schedule
The 2022-2023 Playoffs will slowly roll in on April 15. The Playoffs are a significant event in every NBA season because it's the pathway to one of the most awaited championships in the sports world, the NBA finals. Before that, the 2023 NBA Play-In Tournament will take place to complete the seeds for the playoffs. 
To help you follow the line of events, here is the postseason schedule of the 2022-2023 NBA the league released last March.
April 9 (Sunday)

. End of the NBA regular season

April 11 (Tuesday).

Play-In Game 1

April 11 (Tuesday).

Play-In Game 2

April 12 (Wednesday).

Play-In Game 3

April 12 (Wednesday).

Play-In Game 4

April 14 (Friday).

Play-In Game 5

April 14 (Friday).

Play-In Game 6

April 15 (Saturday).

The NBA Playoffs 2023 starts.
Current Stats 
Only the top six teams from each conference can have a spot in the Playoffs. That's why a lot of people are on edge about their teams. Though teams from seventh to tenth ranks can participate in the Play-In Games, there's no certainty they can partake in the Playoffs. With such a very significant event, it's natural that it's one of the most talked about events. 
To check if your favorite team has made it, here are the current standings of NBA teams as of March 23, 4:21 pm.
Eastern Conference
Milwaukee Bucks, 52-20

Boston Celtics, 50-23

Philadelphia 76ers, 49-23

Cleveland Cavaliers

New York Knicks, 42-32

Brooklyn Nets, 39-33
Western Conference
Denver Nuggets, 49-24

Memphis Grizzlies, 45-27

Sacramento Kings, 43-29

Phoenix Suns, 38-34

L.A. Clippers, 38-35

Golden State Warriors, 38-36
News and Updates
With the important information out of the way, other events occurred before the Playoffs. Unfortunate incidents and benches were reported just before the postseason, and mixed reactions were shared. To keep you updated on recent events, here are the news and updates as of the writing of this article.
Paul George is Out for a Few Weeks
Paul George is the swingman of the L.A. Clippers, but due to a recent incident where he sprained his right knee, he might not be able to come for the next two to three weeks of the season. Reports stated that he might even miss the rest of the regular season. 
On the other hand, there's still no certain news about his schedule for the postseason. So, he will first need to be cleared after reevaluation of his injuries in the future just in time for the postseason games.
Ja Morant, off From Suspension, Wins a Victory
Memphis Grizzlies guard was faced with eight games without pay suspension by the NBA for detrimental conduct. This was after he was seen in an Instagram Live holding a gun at a nightclub. After the long dreaded weeks, he was finally free just in time for a match against Houston Rockets on March 23, 2023. 
After what happened, the player didn't expect the overwhelming welcoming crowd from the home audience. On top of that, Morant was able to contribute 17 points on six for 13 with five assists and a breathtaking rim-rocking dunk during the early parts of his early return. 
With Morant back in the Grizzlies, it's safe to look forward to more from the team and see some drastic changes in their performances in the future.
Luka Doncic Is Back to Play
Aside from Memphis guard Morant, Mavericks star player Luka Doncic is back after missing five straight games. He has been out for a while due to a left thigh strain after limping for two weeks. Although he was sidelined for his last game, his strain required an MRI, which showed no significant damage. 
76ers Harden Out With Achilles Injury
More injury reports seemed to keep coming in even when a few weeks were left for the postseason games. This time, 76ers' James Harden was sidelined due to left Achilles soreness. 
He was able to play for almost 47 minutes with five points and 12 assists before he was called out. This injury might cause the player to miss their rematch against the Bulls. However, coach Rivers told everyone that he currently has no long-term concerns for the player.
Early Favorite
The 2023 NBA Finals will start on June 1, 2023, and despite still being a few months away, fans, experts, and bettors have already expressed their early champions. This means they have predictions of the possible winners for the upcoming championship. This year, the Boston Celtics have dominated the 2022-2023 regular season, and many people have agreed to this choice. 
With Jayson Tatum, Marcus Smart, and Jaylen Brown as their key players, everyone is excited about how they will perform in the NBA Playoffs. Not to mention, this will be their ninth consecutive playoff appearance. 
If the team and the players remain healthy and stable throughout the postseason, they'll surely secure a spot for the NBA Finals or even have the chance to win a new title since 2008.
Final Thoughts
People didn't lie when they said, "time will tell." so, despite only being a few weeks away from the postseason, now is the most delicate time for NBA fans. Their favorite teams could be out of the seeds with a wrong move, and a player can be suspended just before the Playoffs. 
Fans are constantly on the edge as the event rolls in. You can reread the article above if you're still trying to sink into the details.