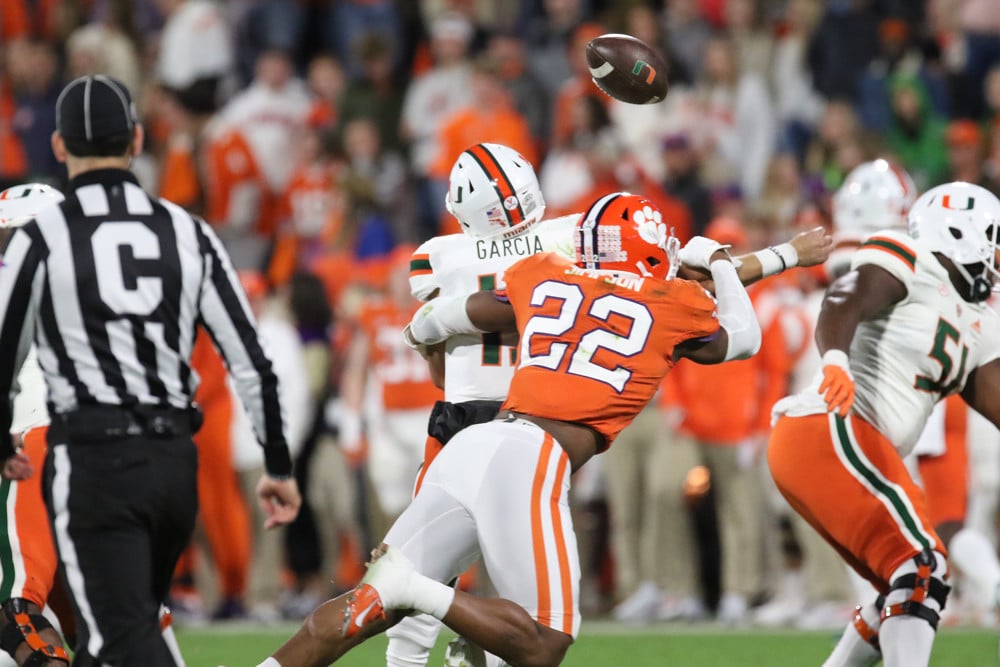 This class is filled with talent and will bring great value to your dynasty squad for the foreseeable future. Dave Heilman (@DynastyDorks) and I (@FFBourbonDude) brought you a ton of pre-combine profiles at each of the offensive skill positions. Now it's time to get into our defensive players. Be sure to check out our NFL Draft Playlist on YouTube for all of our draft profiles.
Go here for the latest NFL Draft odds.

MORE SGPN FANTASY FOOTBALL CONTENT
Follow SGPN Fantasy Football on Youtube
---
Trenton Simpson – NFL Rookie Draft Profile
Background
Height – 6'3″
Weight – 240 pounds
Simpson is considered by some to be the top LB in the class and is an absolute specimen. He has the violence and speed to be an effective field general but struggles when asked to rush the passer due to a lack of pass-rush moves. He received the following accolades while at Clemson:
2022
Butkus Award semifinalist
Lott IMPACT Trophy semifinalist
Third-team All-ACC selection
Third-team All-ACC honors from Phil Steele
All-ACC Academic Team selection
2021
All-conference selections from PFF (second team) and Phil Steele (third team)
All-ACC Academic Team selection
Linebacker Pros
Violence
Simpson is an absolute monster at the linebacker position. He hits with force and plays till the whistle blows on all occasions.
Closing Speed
He has the speed to close on runners through gaps, on the outside, and run down pass catchers. Evidenced by his 4.43 40-yard dash at the combine.
Fluidity
Simpson really plays the position with nice fluidity and the ability to shift hips and move in stride. This makes him effective in most aspects of the game.
Linebacker Cons
Disengaging
He struggles at times disengaging from blockers in the run game as well as when rushing the passer.
Missed Tackles
Has a decent number of missed tackles put on tape. Tends to try to power tackle instead of wrap up, and it gets him at times.
Pass Rush
We saw him do work when asked but were limited to pass rushing on only 23% of passing sets per PFF.
BE SURE TO CHECK OUT OUR OFFENSIVE NFL DRAFT PROFILES ON YOUTUBE! You won't regret it. #DEGENS