Conference tournaments? Done and dusted. Selection Sunday? Brackets are set. First Four? Days away. We've made it through all the tournaments, Super Tuesdays, and Saturday slates, and we have brand new brackets to fill in. It's almost time to grab first-half unders, lock in a few parlays, and sprinkle money lines for the NCAA basketball tournament.

The East region has a solid mix of teams that comes across as not too tough, not too easy, but just right. However, we still have several questions that need answering. Can Purdue roll through the region? Is a young Marquette team ready for a Final Four? Are there any Cinderella stories to be seen? Any obvious bracket busters?
Let's dive into the East Region, find a few best bets, and LET. IT. RIDE.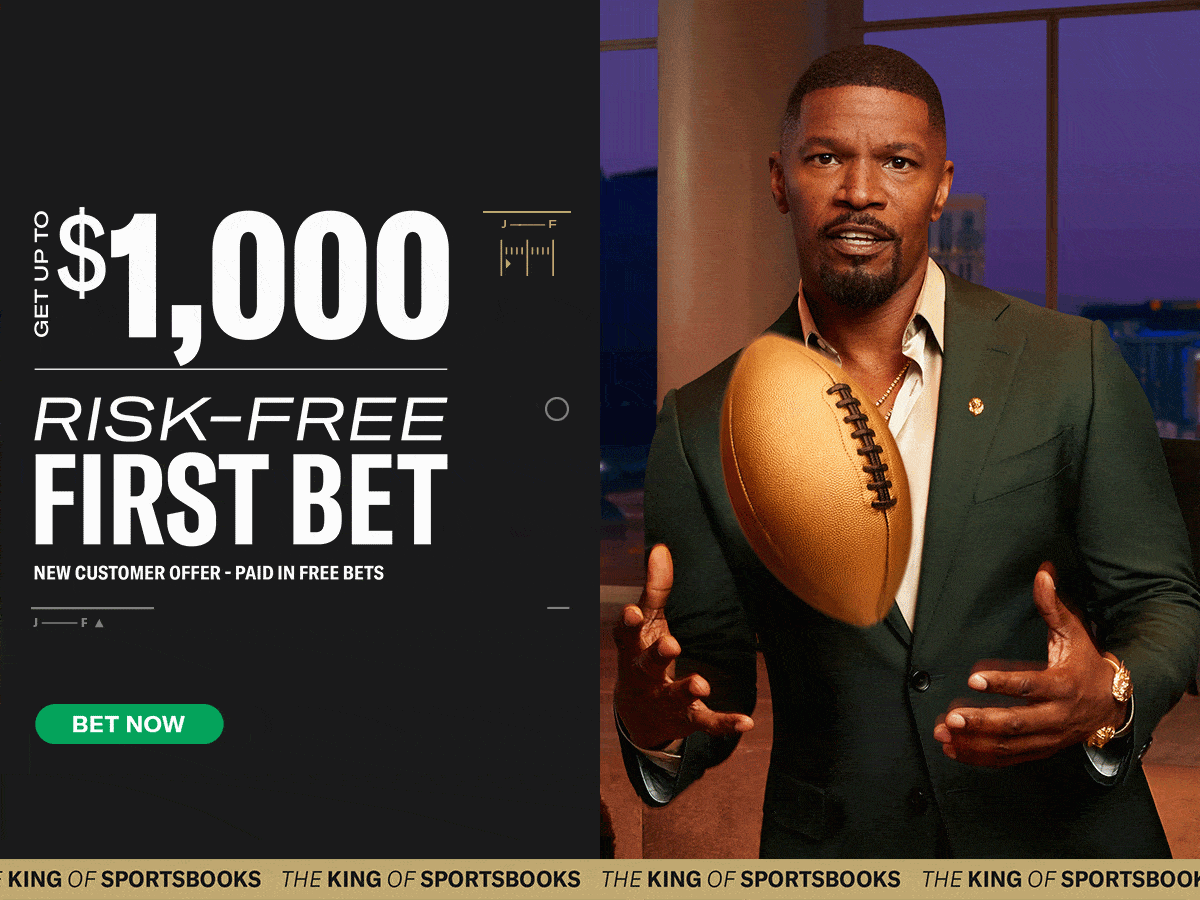 March Madness 2023: NCAA Tournament – East Region Review
East Regional Best Bets to make the Sweet Sixteen
Purdue Boilermakers
Raining . pic.twitter.com/86UKhHGecq

— Purdue Men's Basketball (@BoilerBall) March 13, 2023
All Purdue has to do is make it past the worst team in the conference and the winner of a tough eight vs. nine matchup to get to the Sweet Sixteen. The Boilermakers have made it through to the second weekend in four of the last five years, and it's hard to see them struggling in the first two rounds. It's chalk, but it's the side you'll want to be on.
Oral Roberts Golden Eagles
Duke is getting the buzz after winning the ACC tournament, but don't they fit the profile of a team that gets upset early? Oral Roberts is not a pushover. A lot of the current team was there for their Sweet Sixteen run in 2021, and this team is a lot better on paper. They'll face the winner of Tennessee/Louisiana-Lafayette in the second round. Tennessee is really struggling without Zakai Ziegler, and Oral Roberts shouldn't struggle with the Ragin' Cajuns if they pull a first-round upset.
Kentucky Wildcats
The bracket is set

Kentucky-Providence at 7:10 p.m. ET on Friday on CBS. pic.twitter.com/eC8TjernDi

— Kentucky Men's Basketball (@KentuckyMBB) March 13, 2023
Providence was a bubble team, and it's a bit of a surprise that they didn't factor into one of the playoff games. They're a terrible match-up for the Kentucky Wildcats. The Friars will struggle with the Wildcats' size and athleticism. In the second round, the Wildcats will likely draw Kansas State. A match-up with K-State shouldn't scare anyone off Kentucky. Kansas State is a top-20 team on the defensive end, but their offense has been known to disappear at times this year. The Kentucky Wildcats should be able to make it through to the round of 16.
Marquette Golden Eagles
2 seed in the East, Marquette's highest seed in program history.#MUBB | #WeAreMarquette pic.twitter.com/wQx6wHitjh

— Marquette Basketball (@MarquetteMBB) March 12, 2023
Marquette has a fairly straightforward path into the Sweet Sixteen. Vermont may make it close at times, but they're not a real threat to keep the Golden Eagles from advancing to the second round. They'll get the winner of a seven vs. ten match-up between USC and Michigan State. After seeing the Golden Eagles get past St. John's and UConn in close games, and then rolling Xavier, is there any real concern with Marquette getting caught by either the Trojans or the Spartans? Marquette can struggle with catch-and-shoot threes and isolation offense, but they can overcome most challenges with their offense and athleticism.
East Regional Best Bet to reach the Final Four
We all know that Purdue is a flawed basketball team, but they are the most obvious choice to make it through the East and reach the Final Four. Purdue has made it through to the Sweet Sixteen in four of the last five tournaments but hasn't gotten past the Elite Eight. If they were ever going to do it under coach Matt Painter, this is the team to do it.
Center Zach Edey is a problem on the offensive end for just about every team in the tournament. If teams focus on Edey, the other four guys are capable of draining jumpers or attacking the rim. The Boilermakers made it through the Big Ten regular season and the Big Ten Championship without too many major scares.
There's a non-zero chance that their second-round game with either Memphis or Florida Atlantic, but a Sweet Sixteen match-up with Duke isn't disqualifying, and there's no guarantee that Marquette makes its way out of the bottom half of the bracket.
Again, it's a chalky play, but it looks like the right play with the way the Region is laid out.
East Regional Low Seeds to Win Two Games
14-seed Montana St. Bobcats
14-seed Montana St. has Kansas St. on upset watch. The Bobcats have a senior-led squad that is in the top 100 in defensive efficiency, makes their free throws, and can attack and protect the rim.
The Bobcats are led by Washington transfer RaeQuan Battle. Battle averaged 17.4 points and shot 46.7% from the field, 34.5% from three, and 83.8% from the charity stripe. On the inside, Montana St. features forward Jubrile Belo as their top rim protector. Belo averaged 13.0 points and 6.1 boards. He also shot 73.6% from the free-throw line.
12-seed Oral Roberts Golden Eagles
12-seed Oral Roberts is arguably the best mid-major in the country. They draw Duke in the first round, but Duke didn't look great for most of the regular season. The Blue Devils did turn it on for the conference tournament, but is there a non-zero chance that they get bounced in the first round under John Scheyer? Absolutely not. If Oral Roberts makes it past the first round, they could end up sticking around for a second weekend.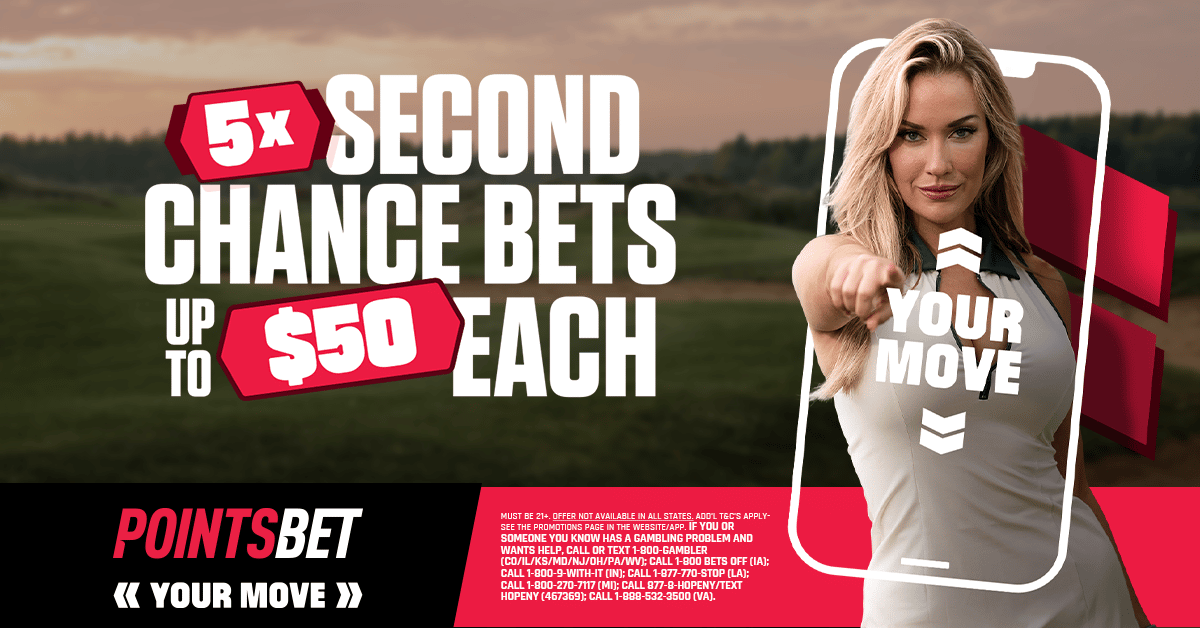 East Regional Picks for every 1st Round Game
Fairleigh Dickinson (19-15) vs. Texas Southern (14-20)
East Region – First Four – 3/15 6:40 PM ET TruTV
Line: Texas Southern -2.5
O/U: 146.5
This match-up might feature the two worst teams to square off in a first-round game ever. Fairleigh Dickinson comes into this game with a KenPom ranking of 312 out of 363 teams. Texas Southern is 285th out of 363. The SWAC is the better conference, and Texas Southern should cover the 2.5 points.
Bet: Texas Southern -2.5
Purdue (29-5) vs. TBD
East Region – First Round – 3/17 6:50 PM ET TNT
Line: N/A
O/U: N/A
It really doesn't matter which team from the First Four makes it through. The books will set this line in the 25-to-30-point range, and Purdue will absolutely steamroll whichever team they play.
Bet: Purdue – Whatever
Memphis (26-8) vs. Florida Atlantic (31-3)
East Region – First Round – 3/17 9:20 PM ET TNT
Line: Memphis -3
O/U: 150.5
FAU has a surprisingly deep roster, plays well on the defensive end, and can absolutely fill it up on offense. Memphis has a lot of the same strengths, but they are also almost completely senior-led and can attack the Owls on the wings. The Tigers can also use their pressure and pace to keep FAU on their heels. Memphis wins one of the most watchable matchups of the first round.
Bet: Memphis -3
Duke (26-8) vs. Oral Roberts (31-3)
East Region – First Round – 3/16 7:10 PM ET CBS
Line: Duke -6
O/U: 145.5
Do you remember last year's Oral Roberts team that made the Sweet Sixteen in 2021? This is essentially the same team. Star guard Max Abmas and a host of others from 2021 stayed in Tulsa and have built a really special team. Oral Roberts is 56th in KenPom and is not a pushover as a 12-seed. Duke won the ACC tournament, but will they make it through the tournament without Coach K on the sidelines?
' ! ✈️
The #ORUMBB bandwagon is officially open! pic.twitter.com/xKtLeC4pXA

— ORU Basketball (@ORUMBB) March 12, 2023
Bet: Oral Roberts +6, sprinkle the money line
Tennessee (23-10) vs. Louisiana-Lafayette (26-7)
East Region – First Round – 3/16 9:40 PM ET CBS
Line: Tennessee -10.5
O/U: 136.5
Tennessee hasn't looked the same since Zeigler tore his ACL in late February. The Volunteers should be able to get past the Ragin' Cajuns without him, but covering a 10.5-point spread isn't likely. Tennessee is built on its interior defense, but Louisiana-Lafayette can do enough from the perimeter to stay competitive. Tennessee wins, but it's closer than it would have been three months ago.
Bet: Louisiana-Lafayette +10.5
Providence (21-11) vs. Kentucky (21-11)
East Region – First Round – 3/17 7:10 PM ET CBS
Line: Kentucky -4
O/U: 145
This is actually a really nice first-round matchup for the Kentucky Wildcats. Providence won't be able to handle Oscar Tshiebwe on the inside, and they can't create enough mismatches elsewhere to make this a game. Kentucky should cover and slide into the second round without too much difficulty.
Bet: Kentucky -4
Kansas St. (23-9) vs. Montana St. (25-9)
East Region – First Round – 3/17 940 PM ET CBS
Line: Kansas St. -8.5
O/U: 139
Montana St. checks a lot of boxes that tournament upsets tend to have. They have an experienced roster, make their free throws, and can defend the rim. Kansas St. has a solid roster that exceeded expectations in a tough Big 12, but they aren't a great shooting team, and they are capable of turning the ball over. Montana St. could bust a lot of brackets with an upset here. The Bobcats should be able to cover and may be worth a money line sprinkle.
Bet: Montana St. +8.5
Michigan St. (26-8) vs. USC (31-3)
East Region – First Round – 3/17 1215 PM ET CBS
Line: Michigan St. -2
O/U: 137.5
This is one of the tougher matchups in the East to handicap. Michigan St.'s record is deceptively poor as they played the sixth toughest schedule in the country. They have experienced guards and wings that can shoot. However, they struggle against catch-and-shoot 3's, and USC is 57th in the country in that category. The Trojans can also slow down the pace and suffocate on D. This should be close, and when it's close, take the points.
Bet: USC +2
Marquette (28-6) vs. Vermont (21-10)
East Region – First Round – 3/17 245 PM ET CBS
Line: Marquette -10.5
O/U: 145.5
Marquette should make it through to the second round, but this is actually a good match-up for Vermont. The Catamounts are known for catch-and-shoot threes and half-court isolation sets. Marquette is ranked 321st in defensive efficiency and 309th against isolation. That said, the Golden Eagles are in another universe athletically, and Vermont struggled on the defensive end in the America East Conference. That doesn't bode well for a game against one of the best offenses in the country.
Bet: Marquette -10.5
RELATED CONTENT