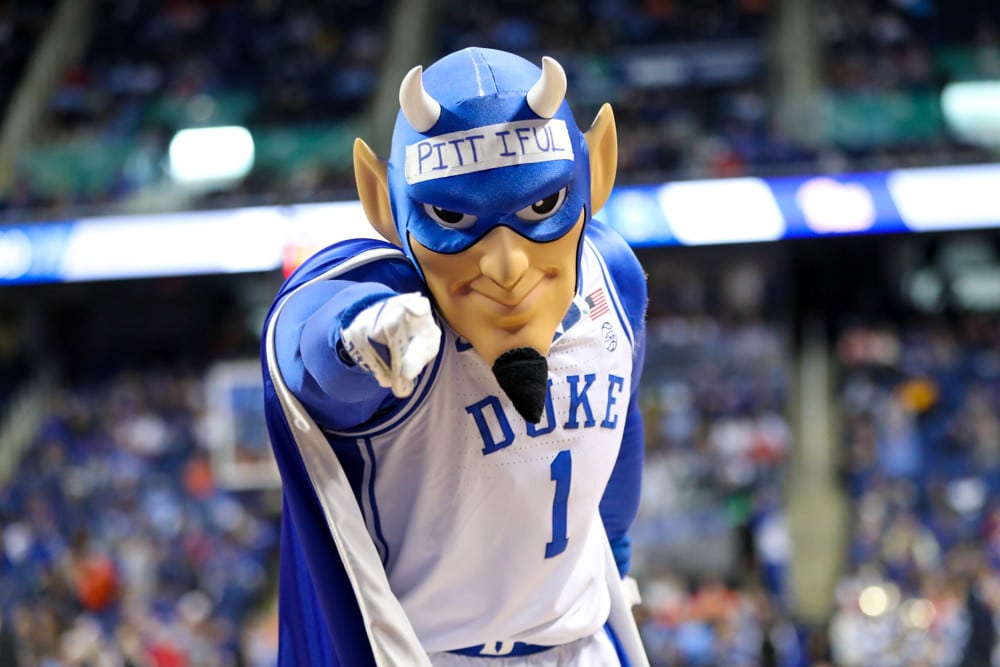 College Basketball Predictions 3-10-23
The guys (@GamblingPodcast) give out all their college basketball picks in this college basketball predictions 3-10-23 podcast. They're joined by Colby Dant (@TheColbyD) from The College Basketball Experience, check out their college basketball picks page for free daily picks.
Conference tournaments create a great time to see rivals take on rivals in high stakes environments and watch teams prepare for March Madness. This Friday will be an exciting time with a lot of best bets for college basketball predictions 3-10-23.
Rutgers is +5 against Purdue. Last time they played Rutgers won so revenge is in sight for Purdue. Purdue is not a team you can trust but right now it is too early to fade them, Edey gonna eat.
ECU is +22 against Houston. ECU has serious heart and plays hard and can rise to the occasion. Houston will have quite the crowd behind them, but they could be rusty as ECU has already played a game in the tournament.
Alabama is -8 against a strong defensive Mississippi State team. Alabama has not covered since the Brandon Miller incident and might not match up well against the defense of Miss State despite their good offense. Recent play allows for questions about Alabama.
Michigan State is -3 against Ohio State, who had a close game in East Lansing the last time they played. This game will definitely be close again and can easily be a one bucket game, but they did lose to the Spartans twice this year.
Missouri travels to Tennessee who is 6-point home favorite. Missouri is dead last in allowing offensive rebounds and Tennessee is great at grabbing offensive rebounds. Missouri can still fight for a cover though.
Toledo battles Ohio where Toledo is -5. Toledo's weakness is their defense which should be the difference in this one due to Ohio's strong offense.
UConn hosts Marquette at MSG as 3-point favorites. UConn should give Marquette issues with the power of The Garden behind them.
Penn State battles Northwestern who is -1. Penn State has some fire behind them and can shoot the three ball well, and should travel well. Northwestern plays solid ball though and if Penn State is not hitting, they can be in trouble.
Memphis is -4 against UCF.  The games between these two have been extremely close and very exciting. Memphis should move the needle a little more though.
Iowa State is +4.5 against Kansas. Kansas will have some tragic magic as their head coach Bill Self was in the hospital and won't be coaching for the game. The two teams split this year with both home teams winning.
Texas A&M is -1 against Arkansas. A&M has the right juice to put together a nice run but its hard to go against the MUSS BUS. Arkansas just won a conference tournament game and could be feeling hot.
Duke is -3 against Miami. Duke has won 7 in a row but one of their most recent losses was against Miami. Duke has made it clear they are putting it all out there for the tournament.
Akron is +3 against Kent State. When you have to take a dog, this is a time to take the dog. Kent State has had strong defense as of late compared to the field, but Akron shoots their free throws better than Kent State.
Oregon is a 7-point underdog against UCLA. UCLA has some injuries to worry about but they are an extremely deep team. Oregon can win this one especially if UCLA doesn't take the game too serious.
IVY League Conference Tournament Predictions
Four teams make the Ivy League tournament. To win the tournament, Cornell is +650, Penn is +380, Princeton is +230, and Yale is +105. This is a new format for the Ivy league as the winner used to just be the regular season winner. Chalky plays seem to be the way in the Ivy League. Princeton is -4 against Penn. Penn had Princeton down 20 but they let them come all the way back. However, Princeton does have home court advantage.
College Basketball Picks 3-10-23
Kramer Lock: Mississippi State +8
Kramer Dog: Ohio ML
Kramer Bonus Lock: UConn -3
Sean Lock: Penn State +1
Sean Dog: Mississippi State ML
Sean Bonus Lock: Kansas -4.5
Colby Lock: Purdue -5
Colby Dog: Oregon ML
Colby Bonus Lock: ECU +22
TriPuss:
Mississippi State ML, Ohio ML, UConn ML
Surface level @KramerCentric pic.twitter.com/mrkLO3sRG7

— Sean Green (@seantgreen) March 10, 2023
Podcast Transcription