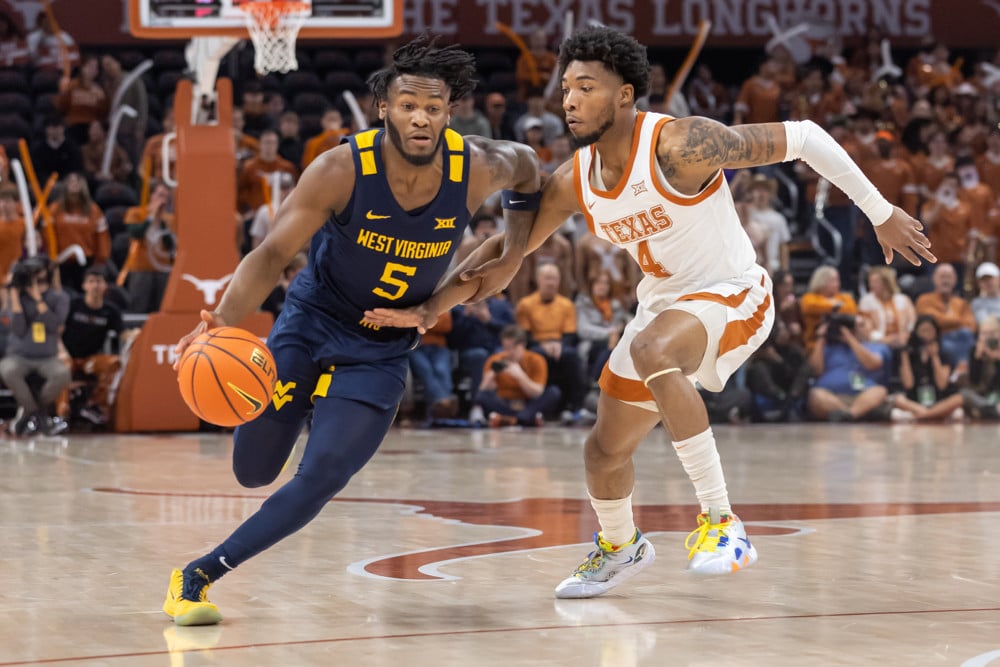 CUSA, BIG 12, Mountain West, PAC 12 Conference Tournament Previews
The guys (@GamblingPodcast) continue their college basketball conference tournament picks podcasts covering CUSA, BIG 12, Mountain West and PAC 12.
The college basketball conference tournament previews have been helping us all prepare for March Madness! This episode features the CUSA, BIG 12, MWC, and PAC 12.
CUSA College Basketball Conference Tournament Predictions
Western Kentucky/UTEP: Western Kentucky -1
Western Kentucky has done well historically in the conference tournament. They have reached the semi-finals in 14 of the last 17 conference tournaments while dominating UTEP along the way with a record of 8-1.
FIU/Louisiana Tech: Louisiana Tech -3
This is one of the better games coming in the first round. Louisiana Tech has the potential to be a dangerous team after coming off a close loss to the number one seed FAU the other day.
Rice/UTSA: Rice -5
This isn't set up to be an exciting match-up as both teams haven't been able to put together solid games recently. Rice has lost 9 of their last 11 games. UTSA did upset Rice last month on the road while being a 15-point underdog. Taking the points may not be a bad play here.
Middle Tennessee/Charlotte: Charlotte -1
Charlotte's offense might be the best unit you see in this game as they have the stats to back it up. They are shooting 74.7% from the line and are in the top 25 in the nation for three-point shooting percentage.
Big 12 College Basketball Conference Tournament Predictions
This conference is full of teams with a chance to make a run. TCU is set up to make a run because they will avoid some of the top teams until later in the tournament. West Virginia is set up to go on a revenge tour and has the talent to do it. The crowd will probably be with Kansas, so looking too far past Kansas may be a mistake.
West Virginia/Texas Tech: West Virginia -3
This is the start of West Virginia's revenge tour. They will not look past Texas Tech and come prepared as they did suffer a loss in their recent matchup. Look for WVU to come out strong.
Oklahoma State/Oklahoma: Oklahoma -1
This is a chance for Oklahoma to seek revenge after being swept by Oklahoma State during the regular season. Oklahoma State has a top-20 defense but has lost 5 of its last 6.
Baylor/Iowa State: Baylor -1
Iowa State recently completed the sweep on Baylor during the last regular season game in Waco, Texas. It's hard to beat a team in back-to-back games so look for Baylor to come back at Iowa State with a better game plan.
Kansas State/TCU: Kansas State -1
Probably the best match-up in all of round one. Mike Miles being back for TCU is a game-changer for them and puts them in a position to make a run in the tournament.
Mountain West College Basketball Conference Tournament Predictions
The matchups and teams in this tournament allow for a few different angles to be played. New Mexico seems to be a good value play but could be paired with a few other teams such as Air Force, San Jose State, or UNLV.
Colorado State/Fresno State: Colorado State -2
They are both fairly bad teams, but Colorado State has swept Fresno State this year and looks to continue its dominance over the bulldogs.
UNLV/Air Force: UNLV -8
The air force is good at covering big point spreads because of their low-tempo offense. They will try to slow the game down which means less chance for baskets to be scored so taking the points might be the play here.
New Mexico/Wyoming: New Mexico -9
Wyoming is dealing with a lot of injuries, and their defense will put the New Mexico team at the line consistently throughout the game. Look for New Mexico to start the tournament strong and make a statement.
Nevada/San Jose State: Nevada -6
Nevada has blown San Jose State out of the water twice during the regular season. Look for nothing to change during this matchup.
Pac 12 College Basketball Conference Tournament Predictions
Washington State is a team to keep a close eye on. They are coming off a strong finish to the regular season and can match up well with teams on their side of the tournament Arizona State is also a strong contender as they have one of the most talented rosters in the Pac-12 other than UCLA. UCLA won the regular season and might be looking ahead to the next tournament. The Bruins have a very strong team but could be focused on a national title rather than a conference championship.
Colorado/Washington: Colorado -5
Washington has already beaten Colorado twice this year, and now Colorado is without their best player.
Stanford/Utah: Utah -2
Utah is coming into this matchup, losing their last 5 games. They do have some key players back from injury which could help get them back on track.
Oregon State/Arizona State: Arizona State -10
Oregon State hasn't been great in conference play, finishing the season 1-10 in the Pac 12.
College Basketball Best Bets:
CUSA:
Kramer: Western Kentucky -1
Sean: Charlotte -1
Colby: Western Kentucky -1
BIG 12:
Kramer: West Virginia -3
Sean: Baylor -1
Colby: West Virginia -3
MWC:
Kramer: New Mexico -9
Sean: Colorado State -2
Colby: Wyoming +9
PAC 12
Kramer: Washington +5
Sean: Washington State -13
Colby: Arizona State -10
Dogs:
Kramer: UTSA ML
Sean: FIU ML
Colby: San Jose State ML
Podcast Transcription