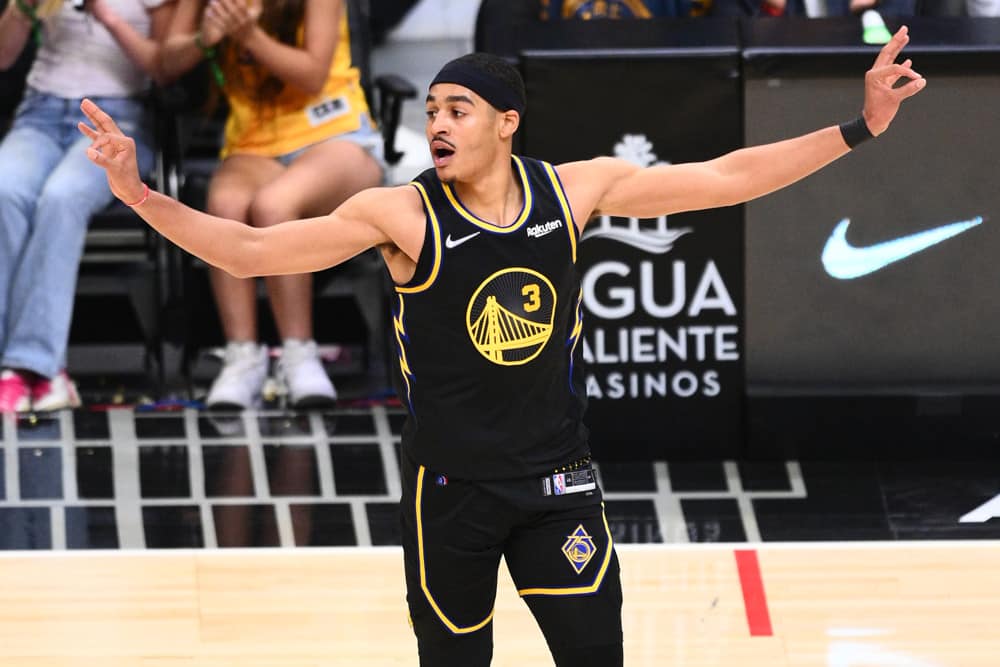 We are back with more best bets. This time we are going to try and cash a few bigger prices with the same game parlays sponsored by WynnBet. I've compiled three NBA SGP Best Bets for the evening games on the slate that I think have the best chances of cashing out. Let's start where all good things start (not really), in Cleveland, Ohio.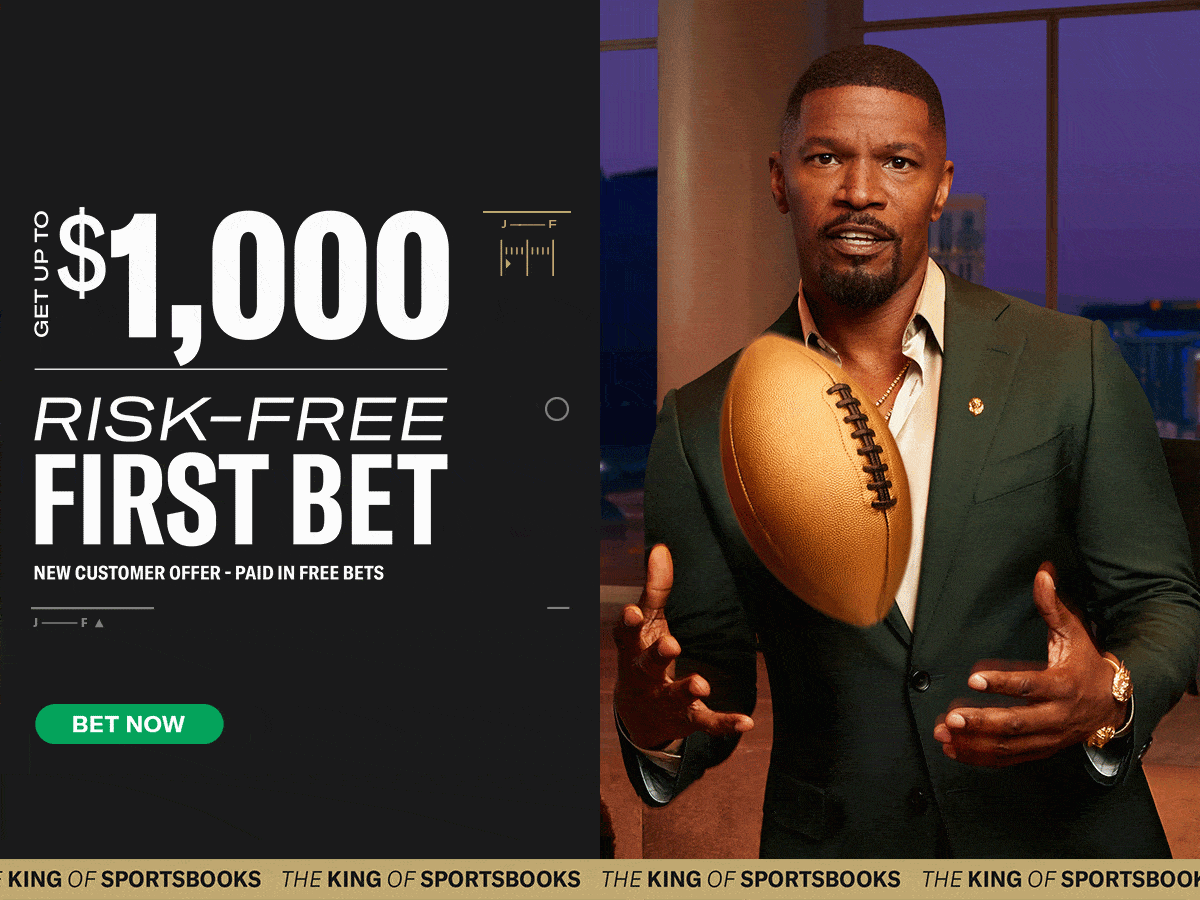 Toronto Raptors @ Cleveland Cavaliers 
Donovan Mitchell 25+ Points
Struggled since all-star break shooting (4/17 from 3) and has not been at the free throw line as much. Good thing for him, Raptors are bottom 5 in effective field goals and three-point percentage allowed. I look for a 30-point game from one of the league's more dynamic scorers. 
Jakob Poeltl 8+ Rebounds
He's over this in three straight games including averaging 16 rebounds in his last two games. Poeltl will be the key to neutralizing the two bigs the Cavs play. Raptors 4th in offensive rebound percentage so look for him to clean up on the offensive glass despite Mobley and Allen being good on the defensive glass
Gary Trent 2+ 3-pointers made
Van Vleet is out today which means, even more, Gary Trent Jr. He's over this number in his last two and has hit two threes in the previous two games before that. Without Van Vleet, he is averaging almost eight attempts per game from deep. The Cavs are the 20th most ineffective three-point percentage allowed.
With Mitchell's struggle to score the ball, Garland has picked up the slack. He has attempted 39 shots in the last two games and his assists numbers have gone down (7 combined in those games). I'm expecting a big game from Mitchell, so I think Garland dials down the scoring a bit but picks up some assists for a 23 and 12 type of game.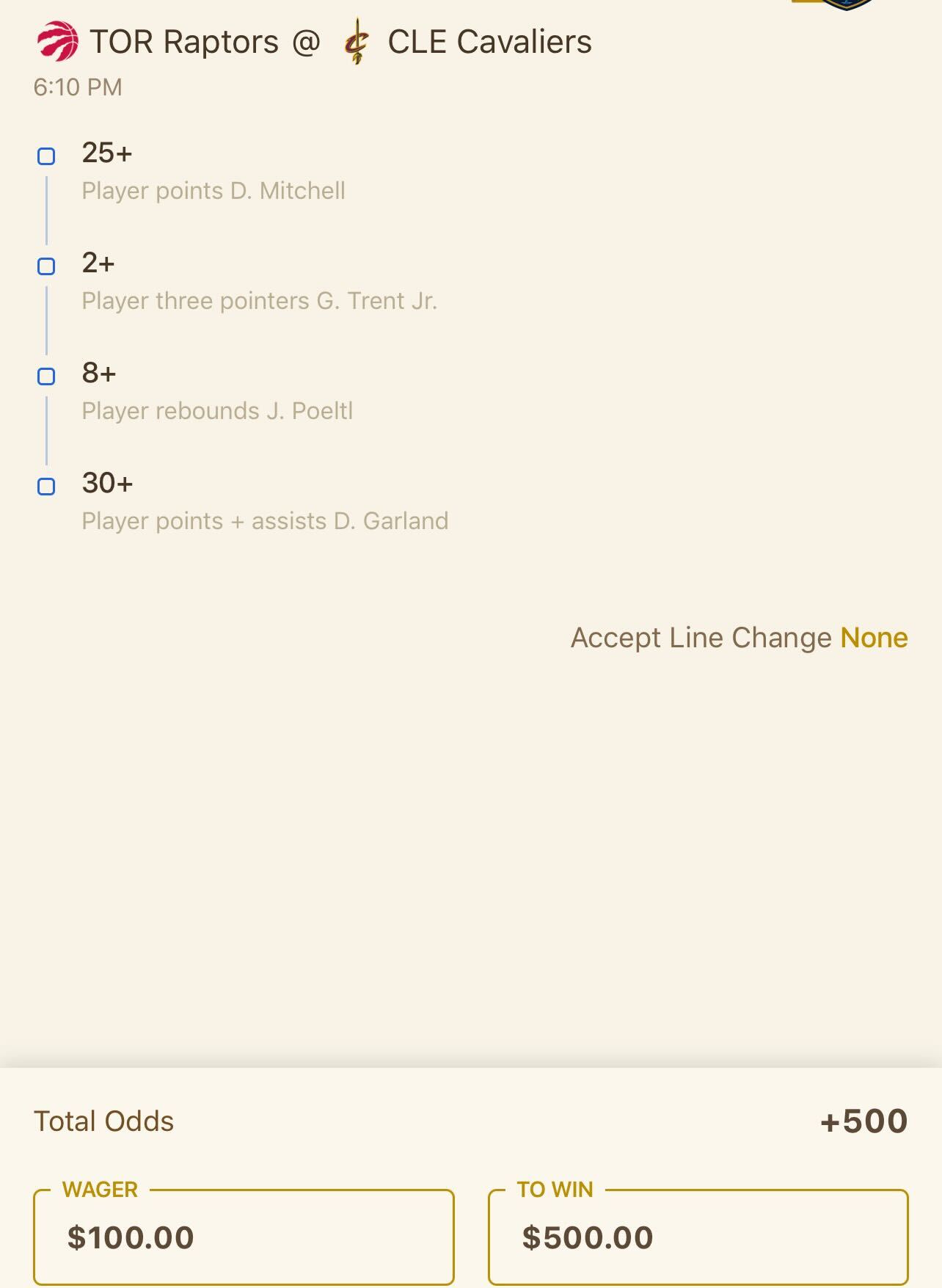 Sacramento Kings @ Oklahoma City Thunder
With the highest total on the board today, the variance in this game is extremely high. Both teams are top ten in pace and have good offensive ratings but below-average defensive ratings. This is a perfect recipe for a lot of points, mainly from the three-point line. Good spot for OKC with the Kings coming off of that incredible game against the Clippers. Heurter has hit two or more threes in four straight and Keegan should be in line for a good matchup against a Thunder team who plays a ton of younger guys susceptible to having mental lapses and leaving him open on pick-and-pops. 
With no SGA today, more will be put on Josh Giddey. He has shown he can handle it and more without SGA in the lineup. He is averaging 31.6 PRA without SGA for his career, and with the Kings having one of the worst defenses in the NBA I can see Giddey having a big day. The more opportunities for Isaiah Joe the better. He's shooting 45% from deep and coming off one of the best games of his career. In the expanded role, I expect him to drain his fair share of shots from deep.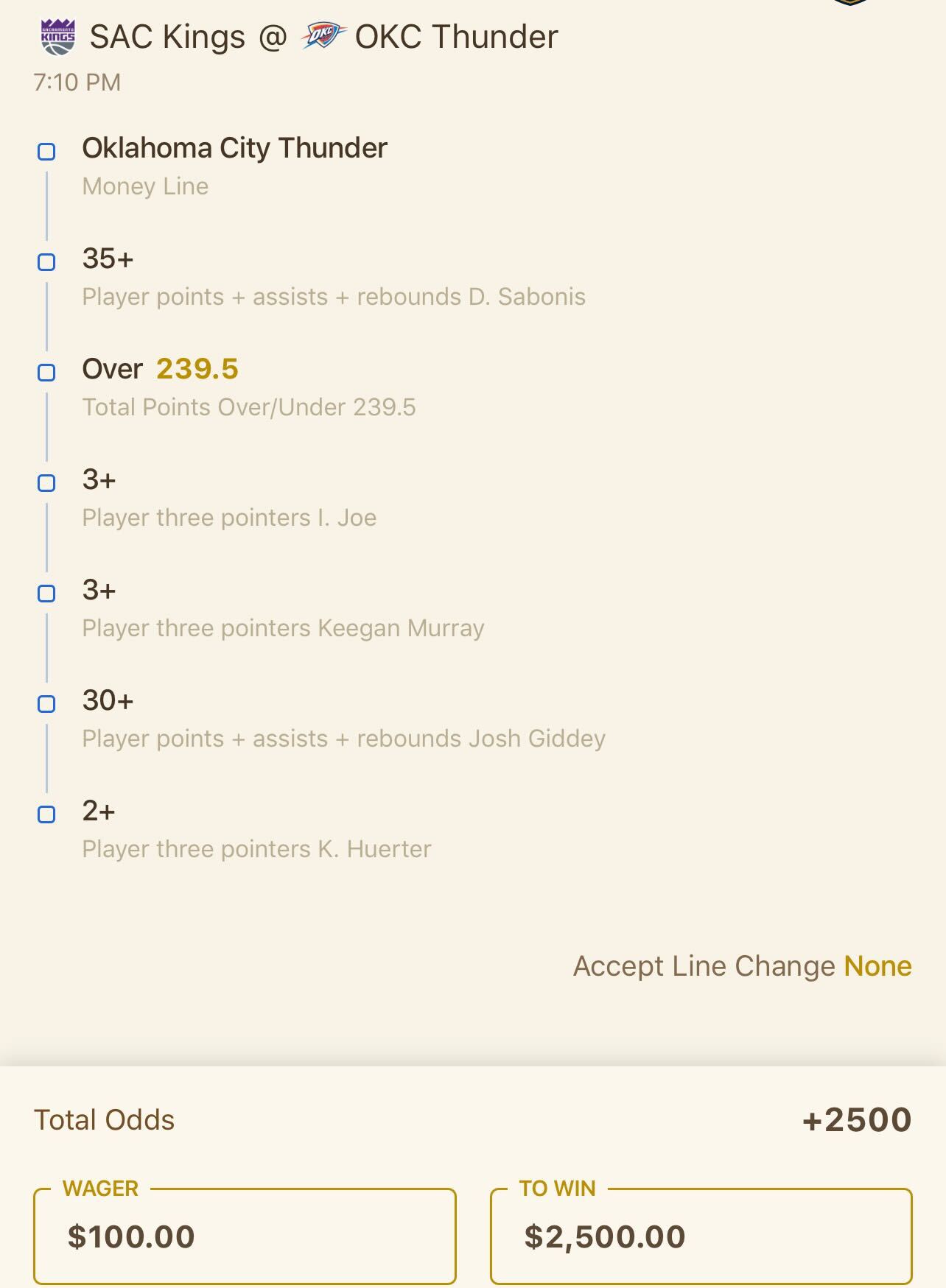 Minnesota Timberwolves @ Golden State Warriors
Warriors -2.5
Like the spot here for the Warriors. It's no secret that they're elite at home no matter the lineup. Pivotal game for both teams as they're right beside each other in the overall Western Conference standings. The wolves struggled with the guards of Charlotte in the previous meeting, and I don't see things getting better with defending Poole and Klay. When the Warriors go small, it will eliminate Rudy from the game or either put the Wolves in a mismatch every possession. No one exploits these like Kerr and the Warriors. 
Jaden McDaniels 10+ Points
He is over this number in three straight games, playing nearly 30 minutes per game. Assuming the Warriors implement their small lineup, he will be on the floor a ton. Efficient and aggressive in his expanded role and I like the matchup for him. The Warriors will be without two of their best defenders and Draymond is a game-time decision. 
Jordan Poole 3+ 3-Pointers Made
Slumping as of late, only 4/15 from deep, and a handful of those have been open looks. The attempts will be there with the Wolves ranking 22nd ineffective three-point percentage defense. He's failed to go over in 16 points since the All-Star break but the way the Wolves played defense against the Hornets, this is a perfect get-right game. 
Klay Thompson 4+3-Pointers Made
He's coming off a 12/17 performance and is attempting 13.7 in his last seven games. He hit four or more in six of those seven games and the Wolves have not done a good job defending opposing guards. 
If you'd like even more information that could help your NBA DFS lineup, be sure to check out the NBA Gambling Podcast. The guys are dropping episodes every week to make you the smartest guy at the bar.