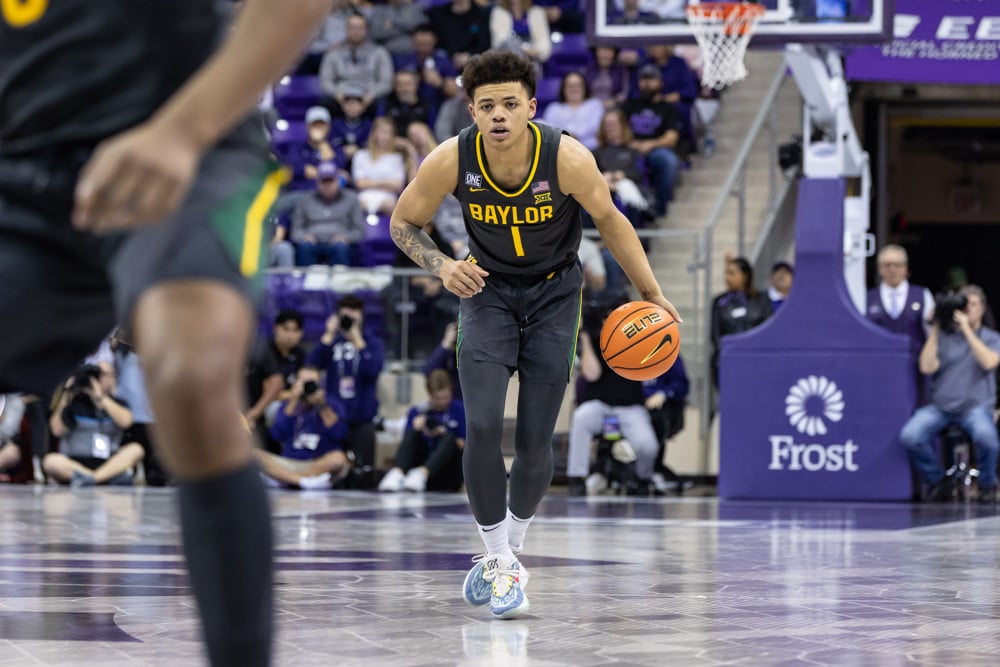 College Basketball Picks 2-25-23
The guys (@GamblingPodcast) give out their college basketball predictions in the college basketball picks 2-25-23 podcast. They give out their college basketball best bets with Colby Dant (@TheColbyD) from The College Basketball Experience and hit on the latest in the Brandon Miller saga.
With March Madness coming closer and closer, its time to get your brackets and your bets ready. The 1st half under is a popular bet in March Madness, make sure you are ready to take them!
Clemson and NC State start off this slate where NC State is -6.5. NC Sate is hard to not take in this one even with Clemson having the edge at the free throw line. Although, NC State is 15-1 at home while Clemson is 4-5 on the road this year.
Creighton battles Villanova where Creighton is -5.5 on the road. Creighton just dropped a tough game to Marquette and Villanova just got back Justin Moore and plays sound ball. 5.5 points is a lot for a Villanova team that seems to be coming alive late.
Texas Tech is -1 against TCU. The power of the Big 12 is dominating in college basketball this year. TCU struggles behind the arc but are overall a solid all-around team. Tech doesn't do well at home the same way they do on the road.
Iowa State is -7 against visitor Oklahoma. Oklahoma flat out sucks recently but 7 points is a lot! Iowa State is 9-5 against the spread at home though and could still take care of business.
Alabama hosts Arkansas and is an 8-point home favorite. There recent murder charges and gun charges of some of their team members hasn't shown to affect their playing as they won a thriller against South Carolina.
Arizona State battles rival Arizona where Arizona is -11. Arizona State should be getting up big time for this game because it is their rival but also they are a bubble team for the NCAA tournament. Arizona also has big games ahead and could be looking ahead a little bit.
Kansas State visits Oklahoma State where the home team is -1.5. Kansas State is 3-6 on the road in the Big 12 while Oklahoma State has been playing well at home.
Baylor is -3 at home against Texas. Texas has a good shot to win the Big 12 but defeating Baylor is not easy as their offense is strong. There is belief that the line could drop, but trust in the home team seems to be a good play.
Texas A&M takes the road to battle against Mississippi State, who is -1. This game features a strong A&M team who plays good defense against a State team who is scrappy and fighting at a chance for the tournament. State plays well on defense as well, creating possibly a great game.
West Virginia heads to Kansas where Kansas is -7.5. West Virginia needs to win this to get in as they have played well all year. Although, Kansas is tough to beat at home, and truthfully 7.5 points should be enough as West Virginia hasn't played well on the road.
Auburn visits Kentucky as 2-point underdogs. Kentucky has played some good ball as of late and could be hitting their stride at the perfect time.
Purdue hosts Indiana as an 8-point favorite. This is a big-time rivalry game where 8 points just seems way too much for an Indiana team who can thrive off a LIT crowd.
St. Mary's plays Gonzaga as a 4-point underdog on the road. Gonzaga has played some legit teams but in general they just aren't that good. This is another rivalry game where the spread seems like it could be too wide, but Gonzaga should still be able to handle business.
College Basketball Best Bets:
Kramer Lock: Texas A&M
Kramer Dog: Indiana ML
Kramer Bonus Lock: Kentucky
Sean Lock: Kentucky -2
Sean Dog: Villanova ML
Sean Bonus Lock: Baylor -3
Colby Lock: Baylor -3
Colby Dog: Arkansas ML
Colby Bonus Lock: Kansas -7.5
Round Robin (TriPuss):
Indiana ML, Arkansas ML, Villanova ML
College Basketball Odds 2-25-23 via WynnBET
| | | |
| --- | --- | --- |
| | Teams | Sprd |
| | | |
| 2/25 9:00 AM | Clemson | |
| Raleigh, NC | NC State | -6.5 |
| 2/25 9:00 AM | Creighton | -5.5 |
| Philadelphia, PA | Villanova | |
| 2/25 9:00 AM | TCU | |
| Lubbock, TX | Texas Tech | -1 |
| | | |
| 2/25 9:00 AM | Oklahoma | |
| Ames, IO | Iowa State | -7 |
| 2/25 11:00 AM | Arkansas | |
| Tuscaloosa, AL | Alabama | -8 |
| 2/25 11:00 AM | Arizona State | |
| Tucson, AZ | Arizona | -11 |
| | ADS | |
| 2/25 11:00 AM | Kansas State | |
| Stillwater, OK | Oklahoma State | -1.5 |
| 2/25 11:00 AM | Texas | |
| Waco, TX | Baylor | -3 |
| 2/25 12:30 PM | Texas A&M | |
| Starkville, MS | Mississippi State | -1 |
| | | |
| 2/25 1:00 PM | West Virginia | |
| Lawrence, KA | Kansas | -7.5 |
| 2/25 1:00 PM | Auburn | |
| Lexington, KT | Kentucky | -2 |
| 2/25 4:30 PM | Indiana | |
| West Lafayette, IN | Purdue | -7.5 |
| 2/25 7:00 PM | Saint Mary's | |
| Spokane, WA | Gonzaga | -4 |
Podcast Transcription