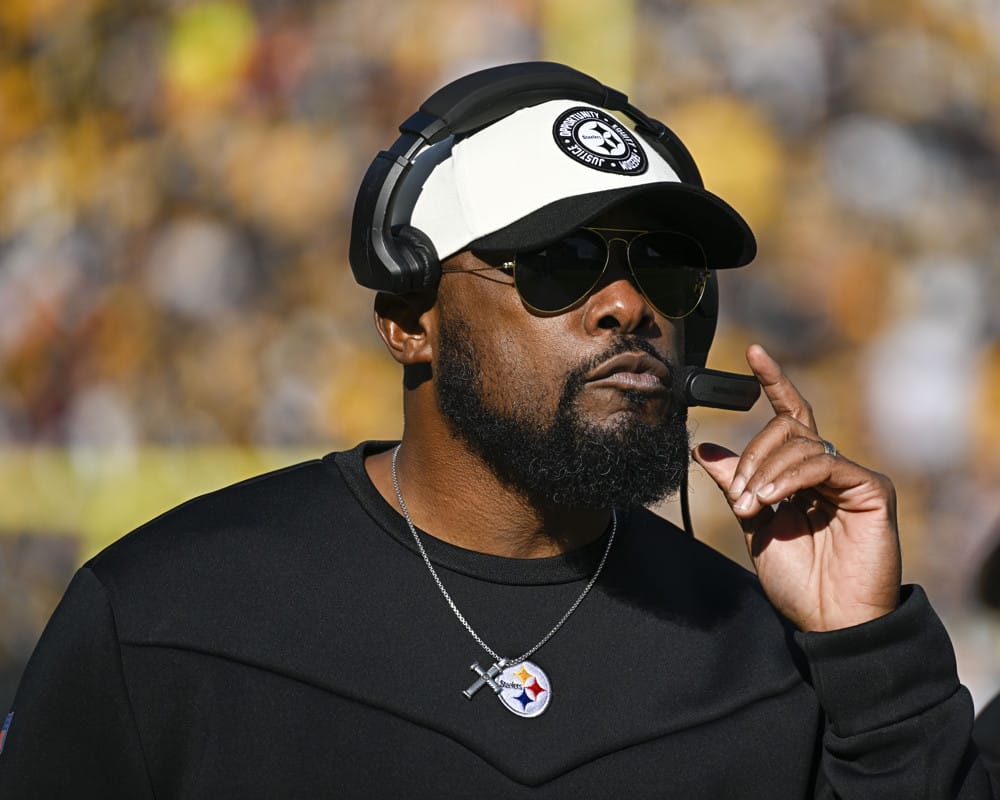 Super Bowl 58 Odds
The guys (@GamblingPodcast) get a head start on the 2023 NFL season with their Super Bowl 58 odds podcast. They're joined by Jared Smith (@jaredleesmith) of Fox Sports radio and VSiN.
Now, it's never too early to see what we are leaning towards for 2023 Super Bowl Futures, as many teams still have likely changes on the way. Guessing big changes now can make a big difference with a strong early future.
Starting with our adopted child Houston Texans and The Arizona Cardinals at 200 to 1, both teams have questions regarding their quarterbacks which is a big put off and we are giving this a pass.
Next, we have the Indianapolis Colts who are at 150 to 1 but another one that doesn't pique our interest due to not having a decent quarterback unless they go get one…Which is seems like they might but they need that drat before we consider them a threat here.
Also in this division, with other teams like The Titans could have a new quarterback, The Colts and Texans almost certainly will…
But even though they are a quarterback away, we will mark them but for now, we will just keep an eye on them.
Until Heasay opens up the wallet and makes something happen!
The Chicago Bears are at 80 to 1, we are liking
Justin Fields
, along with keeping an eye on having Arron Rogers potentially walking out of the door.
So they seem like a decent value at 80 to 1, especially with Justin Fields being there. We will take a small mark on them here so if you like them then take a bet on them…
The Titans and Falcons are both at 75 to 1, and both run a similar running game style with The Titans stand out as a well-coached team but being at the bottom of the wood makes us mark them up. If you put
Aaron Rodgers
on the Titans then things may get very spicy…At 70 to 1, we have the Commanders and we have the Seahawks, both of these are stand-out teams as they did well last year but it comes back to the quarterback question again.
As well as being in a super competitive division, we will miss them.The bucks and New England Patriots are at 60 to 1, even if Brady comes back, we are still out on this one.
55 to 1 with The Steelers and Panthers, now we do have are eyes here, with the Panthers having a very winnable division but The Steelers having TJ Watt who is right up there with being one of the best players in the NFL…So, we are working here and taking a bet on the Steelers.
Next, we have 50 to 1 on the Saints who stand alone. Now, they don't have a clear path here to win with us favouring the Falcons more so we are going to skip on them. Viking 45 to 1, they are similar to The Saints but have a much clear path to the postseason and if their defense improves then they may be a good bet to win the division but we aren't taking them here.
40 to 1 on The Browns and The Raiders, we don't want a part on these so it's a pass from us.
Next up, 35 to 1 The Los Angeles Rams, which we have 0 interest in as they are in need of a rebuild to come back as a threat.
We have a block at 30 to 1 on the Lions, the Dolphins, the Packers, and Broncos…This may feel like a fair price but only the Lions are standing out here and they need to win a playoff game to establish themselves. The Super Bowl 58 odds and picks podcast continues on.
28 to 1 on the Jets and Jaguars, with the future looking bright for the Jets but they need a quarterback so we aren't touching this bet here…But we will take the Jaguars here and mark them up.
Moving on to 22 to 1 with the Chargers and the Ravens but we want to see the Chargers win a playoff game so we are missing them here. The Dallas Cowboys coming in at 14 to 1 here which may be from a restructuring of the team and we consider a stone-cold bet.
Another two favourites at 9 to 1 are The Eagles and the Bengals which we will run this young Eagles team who have 2 first-round picks…With
Jalen Hurts
not even at his peak yet, they're looking like a promising pick. As well as the Bengals which we will keep an eye on until they pick up steam.
Next, we at 8 to 1 for the Niners, which have some more questions too which makes this a crazy bet at this price…
Lastly 2 teams, we have the Bills at 7 to 1 and the Chiefs at 6 to 1…
The Bills are seemingly overpriced and really need a running back and a better offensive line with some holes that need filling but both teams are getting missed here.
A quick recap of who was marked:
Kramer marked:
The Bears, the Titans, the Falcons, the Steelers, the Giants, the Lions, the Jags and the Chargers
Sean marked:
The Colts, the Bears, the Titans, the Steelers, the Jags, and the Eagles…
Jared marked:
The Colts, the Titans, the Steelers, the Giants, the Lions, the Jags, the Chargers, and the Eagles
Podcast Transcription