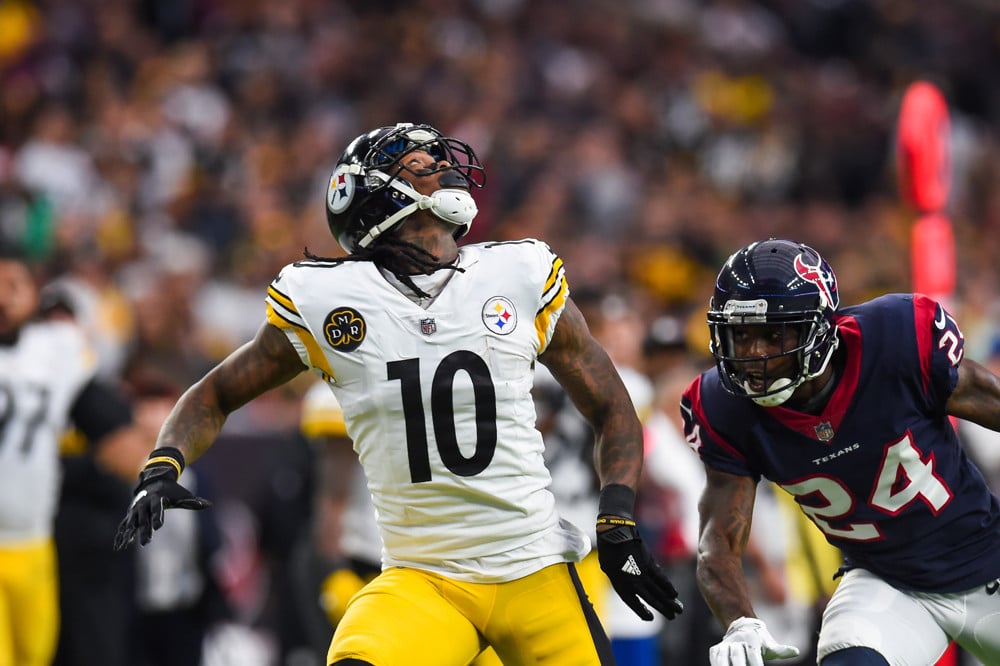 The moment alternative and spring football fans have been waiting for is finally here. Week 1 of the XFL kicks off on Saturday, February 18th, at 3:00 PM ET on ABC. If you're a degen like myself, you have at least one XFL fantasy football team. Actually, if you're like me you have more teams than you want to admit. It's in the double digits on AltFantasy, but we're not here to talk about my XFL addictions. Instead, we're here to talk XFL Week 1 Fantasy Football starters, sleepers, and stacks.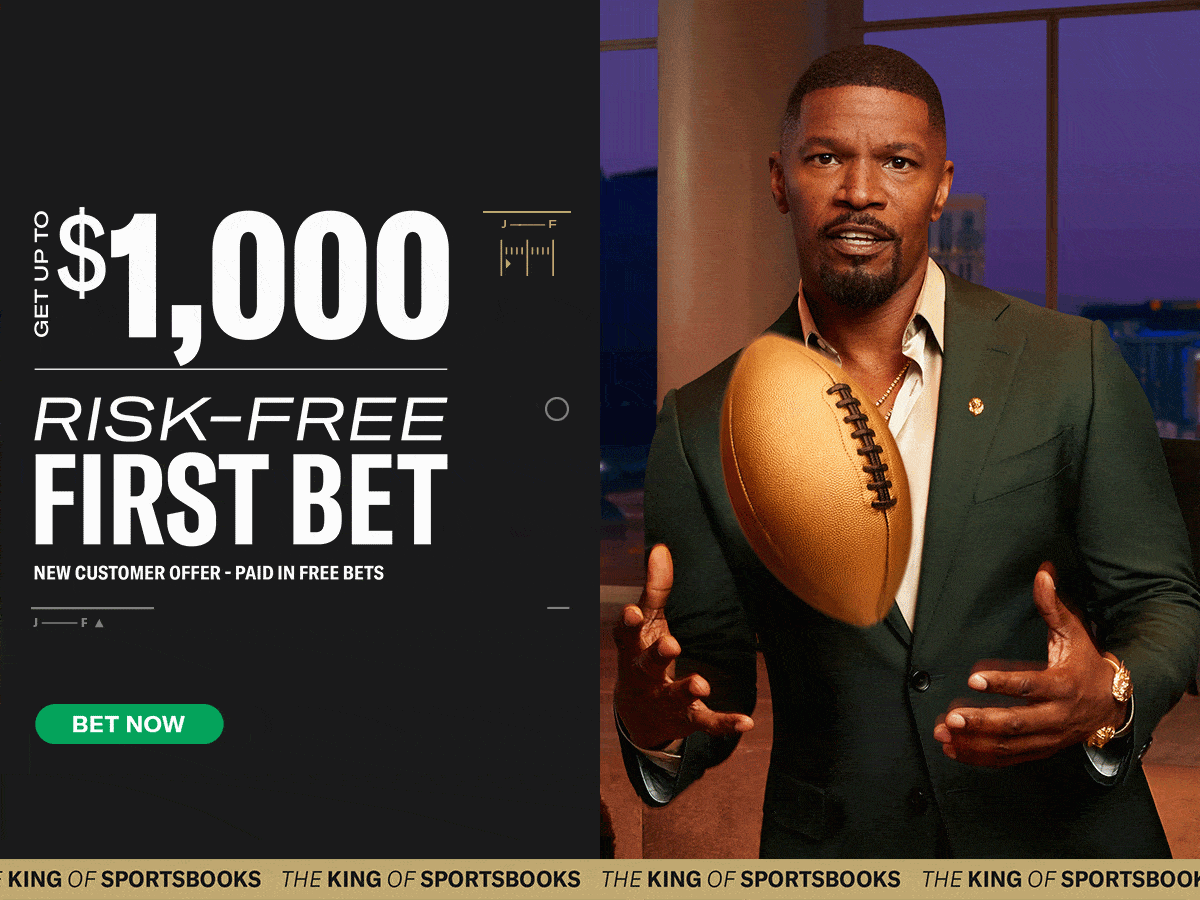 Exclusive SGPN Content
XFL Week 1 Fantasy Football Starters, Sleepers, and Stacks
The Starters
A.J. McCarron – Quarterback – BattleHawks
It should be no surprise the first XFL Week 1 Fantasy Football starter is the one with the most NFL experience. I'm sure you know A.J. McCarron's accolades and have heard the storyline that he's the only quarterback in the XFL with an NFL playoff start. However, he's also one of the few quarterbacks that is an unquestioned starter.
The Guardians and Renegades listed their starting quarterbacks with an "or" in between the names. Nobody is getting too excited fantasy football-wise about Luis Perez, Jack Coan, Brandon Silvers, or Paxton Lynch. That leaves A.J. McCarron, Jordan Ta'amu, and Ben DiNucci. He will use his prior experience to be the top fantasy football quarterback in Week 1.
McCarron also has a lot of talent to throw to in Marcell Ateman, Darrius Shepherd, Hakeem Butler, and Austin Proehl.
A. J. McCarron, 2013 Heisman runner-up and @XFLBattlehawks QB: "The atmosphere is unbelievable here. You can feel the passion the fans have in this city. It reminds me a lot of college. I'm excited to get on the field and win for this city." pic.twitter.com/EgTB1oiMu3

— Joey Schneider (@joeyschneider95) January 21, 2023
Max Borghi – Running Back – Roughnecks
If you haven't watched a ton of college football, you may not know Max Borghi. I'll be upfront and tell you right now I've always been a big Max Borghi fan, who went to Washington State to play for the late-great Coach Leach. He contributed all four years at Washington State and never had worse than a five yards per carry average.
Borghi is a hard runner who had 12 touchdowns his senior year. He can catch the ball as well, having over 50 receptions in two of his collegiate seasons. Another reason I like Borghi is because of the Roughnecks' head coach Wade Phillips. Expect Phillips to run the ball early and often, making Borghi a sure XFL Week 1 Fantasy Football starter.
Max Borghi since 2019:

💢 24 rush TDs
💢 102 catches

1st among Pac-12 RBspic.twitter.com/NtrBB7bkai

— PFF College (@PFF_College) March 3, 2022
Martavis Bryant – Wide Receiver – Vipers
Much like when talking about the XFL Week 1 Fantasy football starter at quarterback, at wide receiver I'll go with experience. NFL fans, especially Steeler fans, will remember Martavis Bryant. Now he gets the WR1 spot for the Vegas Vipers. While his quarterback situation isn't the best with Luis Perez, Perez should be able to find Bryant often.
Bryant has 145 receptions in the NFL for 2,183 yards and 18 touchdowns. He's a big 6-4 target that should be utilized in the end zone as well as on 1-, 2-, or 3-point conversions after touchdowns. One of the more experienced receivers in the XFL, along with Josh Gordon, I think Bryant will be prepped for a big Week 1.
MARTAVIS BRYANT IS BACK LET'S RIDEpic.twitter.com/o6dFumr9aA

— Ian Hartitz (@Ihartitz) November 16, 2022
Sal Canella – Tight End – Renegades
For the top tight end Week 1 starter I'll go with a guy who just showed last year that he can contribute to your fantasy football team in the USFL. Renegades tight end Sal Canella performed at a high-level last year for the USFL and I expect him to do so in the XFL as well.
I did think he had better value with Kyle Sloter, his USFL quarterback last year, than Drew Plitt, but I still like the play. Tight end is such an uncertain position in any fantasy football and even more so in spring football. Therefore, I'll go with spring football experience and as my XFL Week 1 fantasy football starter at tight end.
El nuevo TE de los Packers Sal Canella 👀 pic.twitter.com/ODLfCttqAz

— Packers México (@Packers_Mx) July 22, 2022
The Sleepers
Drew Plitt – Quarterback – Renegades
It was a surprise to everybody when it was announced that Drew Plitt had one the job over Kyle Sloter. It wasn't a fade of Drew Plitt but more of a belief in the success of Kyle Sloter. Still, you have to think Bob Stoops knows what he's doing by starting the Ball State standout who also spent some time in the NFL.
Plitt lands as my top XFL Week 1 fantasy football sleeper at quarterback because I think he's set up for success. The Renegades look like they have a run game that's set up for success to take pressure off the passing game and pass rush. He'll also have some good pass catchers in Brandon Arconado, Jordan Smallwood, and the previous mentioned Sal Canella.
Stoops is an experienced coach and I look for him to succeed in this go-around of spring football. I'm a little nervous about the fact that Sloter may see playing time as well, but with only eight options, Plitt has upside in passing and with scrambling.
Drew Plitt just went 6-for-6 for 76 yds and this TD on the @Bengals last drive. #AZvsCIN pic.twitter.com/28CsGv51zL

— NFL (@NFL) August 13, 2022
Pooka Williams – Running Back – Defenders
The Defenders look like a team that's ready to run the ball a lot. My XFL Week 1 fantasy football sleeper at running back actually falls to third on the running back depth chart. However, even though Pooka Williams is third on the running back depth chart, he's also second on the depth chart at the slot position.
Most of the spring fantasy football leagues are set up as points-per-reception (PPR) leagues. Therefore, a back like Williams who will operate in the backfield as well as in the slot holds great value. While Abram Smith will carry this team in the backfield and Ryquell Armstead will get opportunities as well, I expect Williams to still get enough work to make him relevant in fantasy football, especially in PPR leagues.
Pooka Williams is a walking dynamite. pic.twitter.com/nn2I67lDF0

— Full-Time Dame 💰 (@DP_NFL) April 27, 2021
Jordan Smallwood – Wide Receiver – Renegades
The thing with spring football, especially in Week 1, is that the defense is normally ahead of the offense. This limits the big throws down the field, and makes the quick-read pass options more important. Your dump-off options usually fall to a running back, a tight end, or a slot receiver. The Renegades' slot receiver spot will be led by Jordan Smallwood.
Smallwood, an Oklahoma product just like head coach Bob Stoops, should get a lot of looks in this game. Stoops likes to get the slot receivers involved anyways, and the Oklahoma ties make me feel even better about this play. This is also Smallwood's second time in the XFL, meaning he'll be ahead of the curve in preparation.
Jenks and Oklahoma's own Jordan Smallwood getting XFL TDs is what I'm here for. pic.twitter.com/2aUnOmDd7M

— RJ Young (@RJ_Young) February 8, 2020
Cody Latimer – Tight End – Guardians
As I said before, tight end is a really tricky position, especially in alternative fantasy football. My XFL Week 1 fantasy football sleeper at tight end is Cody Latimer, a guy who's been in the NFL before. Latimer played wide receiver for the Broncos as well as the Giants. In the XFL he's made the switch to tight end.
Even though listed as tight end in fantasy football, I do expect the Guardians to move him around the field. You'll see him line up as tight end, in the slot, and even outside on some plays. This versatility, as well his NFL-experience, will make Latimer harder to guard and help him rack up fantasy football points.
Daniel Jones with a STRIKE to Cody Latimer in his opening drive.#NYJvsNYG

— PFF (@PFF) August 8, 2019

Fantasy Football Stacks
Jordan Ta'amu / Jequezz Ezzard – Defenders
If you've read or listened to my stuff before, especially on the XFL Gambling Podcast, you'll know I think D'Eriq King should be getting this start at quarterback. However, he didn't get the start and it's Jordan Ta'amu that will get the first shot at QB1. Therefore, topping the XFL Week 1 fantasy football stacks, is Jordan Ta'amu and receiver Jequez Ezzard.
Ezzard was an absolute monster for Sam Houston State. Even though he's one of the lesser-known names, he should be able to elevate himself to being brought up in the conversation of all XFL fans. Ta'amu will find that Ezzard is a reliable target and they'll be able to rack up plenty of fantasy football points together.
There are not enough adjectives in the English language to accurately describe the butt-whooping @BearkatsFB handed Nicholls on Saturday.

Jequezz Ezzard is your SLC Offensive Player of the Week after the win & Jahari Key is your DPOW.

Sam also moved up 5 spots in the rankings pic.twitter.com/wlEUhdebtO

— Mikey McNuggets (@MikeLucasTV) March 15, 2021
Ben Dinucci / Josh Gordon
The Sea Dragons have one of the best offensive coordinators in spring football with June Jones. I have no doubt that his team will have success on offense. I also doubt their defensive abilities, meaning the offense should be on the field a lot. Therefore, my next stack is quarterback Ben Dinucci and his top receiver, Josh Gordon.
Football fans around the world are asking themselves, is this the same Josh Gordon? By name, yes. By skill, we have yet to see. However, Gordon's talent has never been questioned. After a fallout with the NFL due to off-field issues, Gordon gets another shot in the XFL. Even though he's a little older, Gordon should still be one of the fastest and most talented guys on the field.
Ben DiNucci's first pass to @AmariCooper9 looks pretty good 👀#DallasCowboys

(via @NFL) pic.twitter.com/kHWzge8Ymo

— Sunday Night Football on NBC (@SNFonNBC) October 25, 2020
Related Content