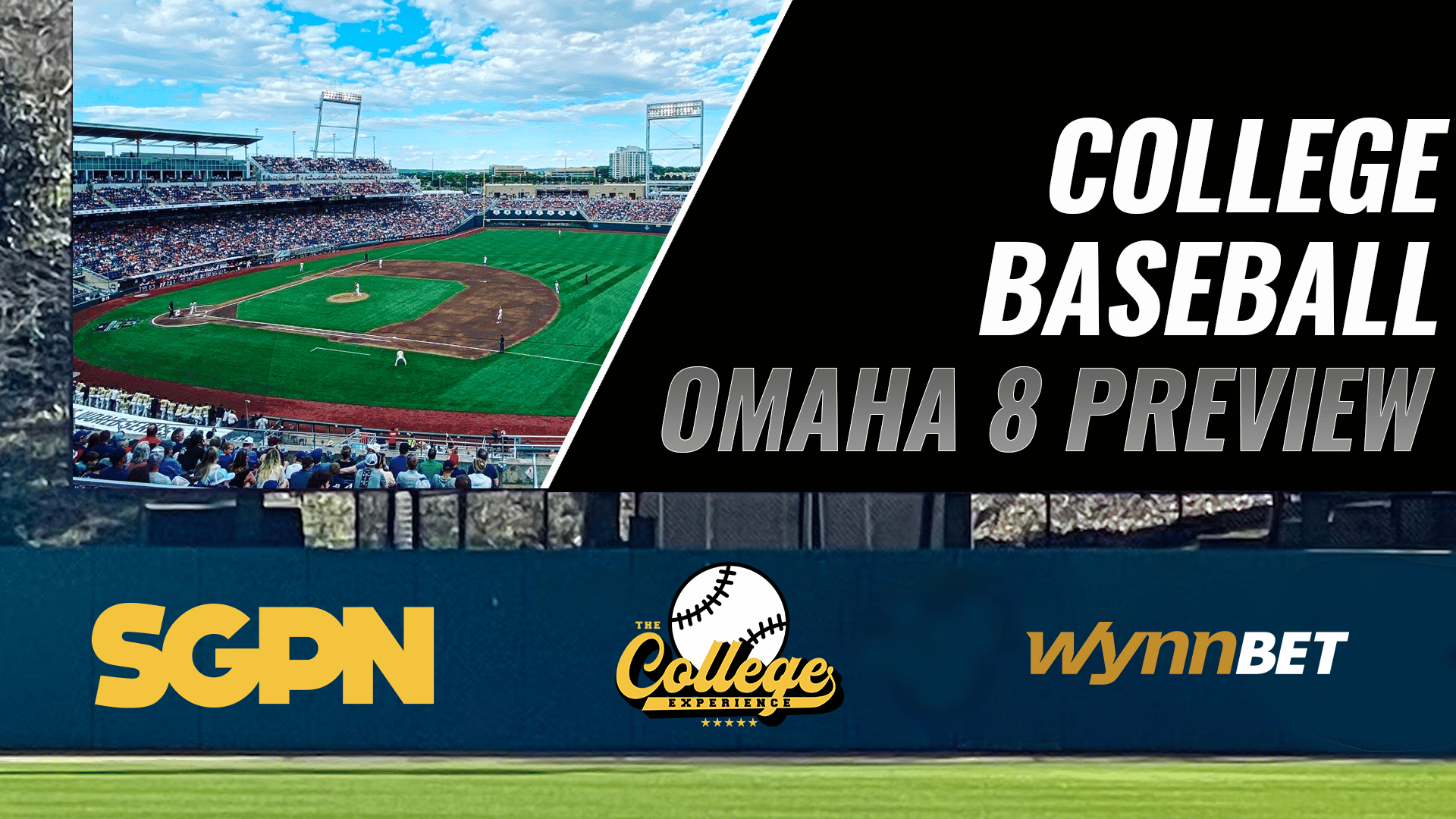 National Preview, Omaha 8, & Best Bets
The College Baseball Experience (@TCEonSGPN) on the Sports Gambling Podcast Network previews the upcoming 2023 college baseball season. Noah Bieniek (@Seventy7NB), Brandon Beaverson (@KnoxVillain), Matt Beard (@LSUmab11), and Andrew Fleming (@FlemingVol) provide 2023 preseason analysis for college baseball teams. First they hit on their favorite mid-majors. Then favorite team outside of the Top 25. Next their overrated Top 25 team. After that the quartet jumped into their Omaha 8s.
Was anybody bold enough to not include LSU and Tennessee? What other SEC teams will appear in Omaha? Is Stanford the runaway favorite to be the west coast representative? How many ACC teams will appear in Omaha this season? Who from the Big 12 can make the run, or is the conference down this year? Will East Carolina finally break through? Could any mid majors appear in Omaha this year?
After listing their Omaha 8s, Seventy7, Beav, Beard, and Flem talk gambling odds and some of their best bets. Lastly, the guys had some fun and created a Golden Spikes Watch List.