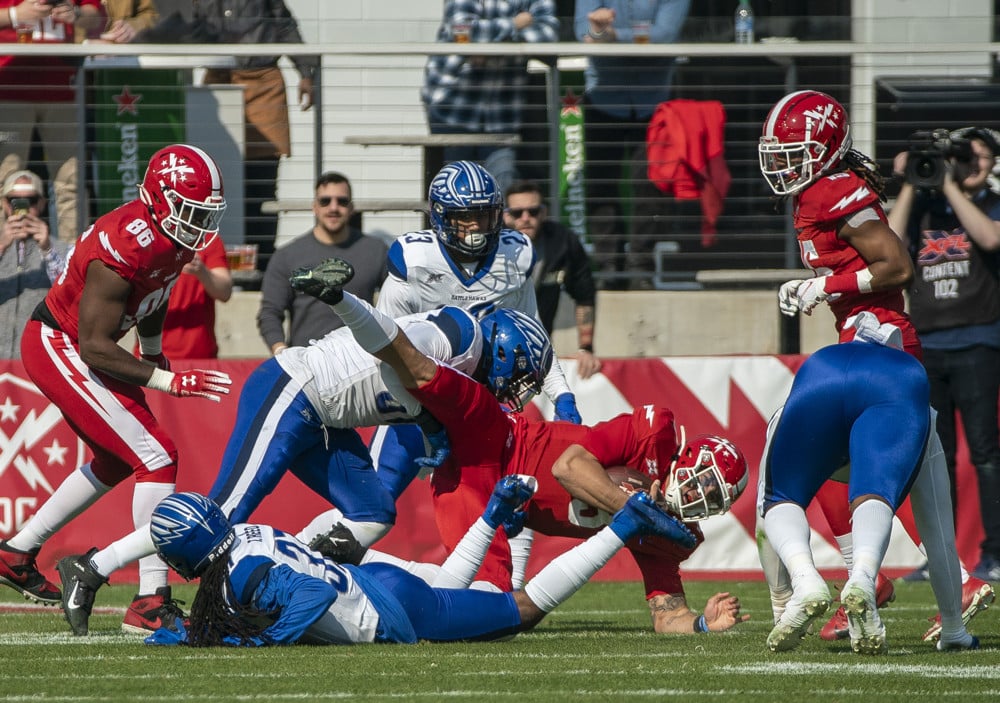 First things first. A huge shout out and thank you to our pro over on SGPN's @XFLGamblingPodcast, Justin Mark. He was essential in cracking open this super early 2023 XFL IDP rankings. Lending his own rankings and insights at the beginning as a starting point and giving this normal NFL defensive guy something to work with. I'll also suggest that if you're a real fan of any of the XFL teams, betting or not check them out. Colby Dant, CJ Sullivan, along with Justin are one unique trio that combines great informative content while they keep you laughing in the process. If I may say so myself, XFL fans are in for one hell of a time with these guys.
Assisting this guy by jump-starting his first-ever XFL defensive player evaluations wide-open and the chance to apply what I've learned from analyzing the NFL's IDP over 20 years. Translated, researched, cross-referenced, and presented in these early XFL fantasy football rankings. We now have defensive players to target by tiers. And focused on standard and balanced IDP-scored formats projected to make an impact in 2023.
One last thought. make sure to catch the @IDProPlayersPod with Johny The Greek and me before the XFL season kicks off. We have Justin Mark on the docket for the week of the Super Bowl, and we'll be covering his top XFL rankings tier by tier. So keep tabs on the SGPN APP, or wherever you find your favorite sporting and fantasy podcasts. Because the odds are, you can catch that pod with Justin as well as this article. Because, if this 2023 XFL IDP rankings of mine have been published, the odds are, so is the IDPro Player Podcast featuring XFL Pro, Justin Mark.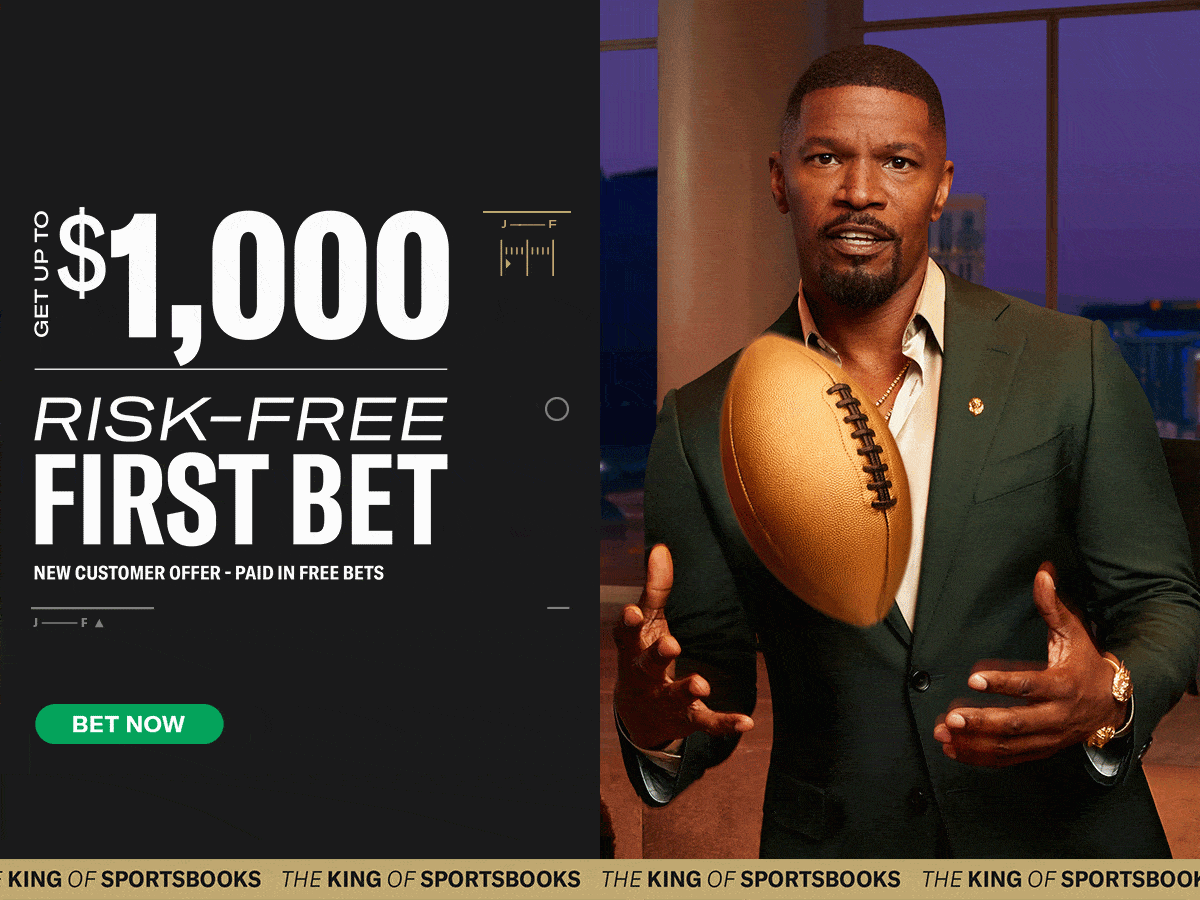 Exclusive SGPN Content
2023 XFL IDP Rankings
These rankings are in no particular order but tiered by projected scoring. Also these are based on what few player profiles and statistics are available at this particular time. These have been cross-referenced with projected 2023 preseason projected team power rankings from multiple resources and current Vegas odds. So, keep something in mind that's pretty important.
In the NFL the worse your offensive unit is translates to more defensive opportunities. A very core thing to weigh in heavily versus player profiles. Considering it's been since 2020 the XFL has taken to the gridiron this is hard to factor in. Along with the basic and simple fact the more a guy plays on defense when the team struggles on offense. So very often the more opportunities and snaps the player gets translate to the box scoring stats, no matter his talent level.
It's called being productive by default sometimes, unless the player is a stud outlier on a bad team. Which should be re-evaluated after the season kicks off. It is normally best to reset around Week 4 for projecting the XFL IDP rankings for the rest of the season. That's based on what normally works, though be it, it's not normally from scratch.
Linebackers – Tier One
💥🚂The Payne-Train🚂💥

Donald Payne brought the heat in 2022 🔥 pic.twitter.com/NxQm6uAonL

— USFL (@USFL) August 12, 2022
Donald Payne – Renegades
I'll start with the USFL's leading tackler in 2022 for the Houston Gamblers. The now, XFL Renegade linebacker Donald Payne, has plenty of NFL journeyman experience, at least at auditioning. Never latching on, which at this point is speculation, may not be the case after the 2023 XFL season.
This writer's favorite piece to like Payne more than others on this list? He has former NFL great Bob Stoops as a head coach. A coach known for his great defensive mind that now has the highest profiled IDP in the league if you ask this guy. So, although we aren't ranking XFL IDP by the numbers, we did want to feature who we would say is the XFL's leading candidate to lead the league in IDP scoring.
This will be my top target, especially when we can play XFL IDP on the altfantasysports.com site for the first time this year. We can check that out, and what we have is a new defensive plan for fantasy football fans. With a shot to be ahead of the curve in locating NFL prospects when we resume drafting after the XFL's season ends. So, that's a huge bonus, at least for this particular defensive writer. One that also plays the game to win it all, and that can't avoid getting defensive about it in the process either.
Terrance Plummer – Guardians
UCF linebacker Terrance Plummer gets a third wind by joining the Guardians. The former NFL tryout will bring veteran leadership that started back in college where he recorded mass stats. Plummer had promising tryouts and stints with multiple NFL teams.
His experience, even if he hasn't played ball in over three years, is crucial to the team's youth movement of a player that stuck with it. He should lead by example this season and be a key figure. It also doesn't hurt that his team's head coach, Terrell Buckley, is his head coach. Nor the fact on paper and according to checking the Vegas odds, The Guardians aren't favored as a team to win as they'd like to be from what we see.
So, this could indicate plenty of playing time for Plummer and his stats for IDP box scores landing him as a tier-one option. And one that could very well lead the league in scoring, as long as he's a full-time player all season.
Mike Rose – Battlehawks
Drafted: 9th round – Pick 70
Head Coach: Former NFL Defensive Star Terrell Buckley
College Stats – 4 years – 324 Total Tackles (41 for loss) – 8.5 Sacks – 6 Interceptions
MIKE ROSE JR
🔴 Class of 2018
🟡 1st Team Suburban League/Coach Stu Award Winner
⚪️ 2 Time All American Linebacker – Iowa State
⚫️ Signed with St. Louis BattleHawks of XFL
🏈 Future NFL linebacker!!! pic.twitter.com/CItBxTI71y

— Brecksville-Broadview Hts HS Boys Hoops Program (@beeshoops) December 16, 2022
Tre Walker – Sea Dragons (More)
Interestingly enough, it is an enigma to find much on Tre Walker. To look him up in College Football Reference had us confused as the only Tre Walker comes up as a wide receiver. So, turning to his Idaho State site for statistics didn't work either. What we do have, is very encouraging to read.
That again is assuming the reports are right that Walker is going to be a starter, and all indications are, he is. So, we'll "quote" NFL analyst Simon Carroll below and go from there. Showing just how difficult it's going to be, and why being active early, especially in your brand new XFL IDP league, is key to winning this year.
So, all this above, plus he retired after joining the former Commanders at a point according to the story, made an impact.
According to Mr. Simmon Carrol…
*Downhill thumper who leaves his mark in every tackle
*True competitor – 100% effort on every play, and will fight through attention to stay relevant
*Tackling machine. 338 total tackles in 38 games at Idaho
*Big game player, with 2 TFLs vs Penn State and 13 tackles vs Wyoming in 2019, & 16 tackles vs Indiana in 2021
*Impressive tackling form, taking good angles to the ball and wrapping up cleanly
*Plays with heightened instincts which sees him around the football on every play
*Brings some punch to first contact against blocks, and knows how to keep clean of clamps
*Lateral mobility is good and aided by pre-snap recognition. Almost has a head start "
Coach Rivera announces rookie linebacker Tre Walker is retiring. pic.twitter.com/WbMlImkhMG

— NBC Sports Commanders (@NBCSCommanders) August 5, 2022
Diego Fagot – Roughnecks
Drafted: 9th round – Pick 68
Head Coach: Former NFL Defensive Minded Coach, Wade Phillips
College Stats – 4 years – 282 Total Tackles (35 for loss) – 9.5 Sacks – 2 Interceptions
Diego Fagot @diegofagot54 jugará en la XFL @XFL2023
Ha sido escogido por los Houston Roughnecks @XFLRoughnecks en el draft
Ya tenemos equipo de la competición pic.twitter.com/22uXWlEBWC

— Commander Football Esp (@navy_esp) November 17, 2022
Linebackers – Tier Two
VIC BEASLEY SIGHTING. Vegas Vipers are loading up on NFL draft busts. https://t.co/L0x6WaYN0b

— ⚔️Van MERC⚔️ (Evan) (@ItsEurb) November 17, 2022
Vic Beasley** – Vipers
A player by NFL name we should figure will dominate, but if you are hesitant, so was I at first. However, assuming the former first-round talent is still capable, we'll bite. If nothing else, Vic Beasley should play a lot. So as long as he can stay healthy, and hopefully, he'll do it with a chip on his shoulder.
It'll be weird to see him celebrate over getting a sack at this level, that's for sure. He certainly isn't that far gone that that's not going to happen in the XFL. So, how early on in the season will he get his first sack? Say the first game? I'd rather have this "ok" NFL edge rusher on my roster, than not.
Nick Temple – Renegades
Nick Temple finished his college career with 282 tackles, 32 tackles for loss, and 11 sacks off the ground. Adding 3 interceptions, 10 passes defended, and 2 forced fumbles. A known all-around athlete. Temple spent two seasons with the Winnipeg Blue Bombers in Canada. He's had other short runs with the Seattle Dragons, as well as time with the San Antonio Commanders of the AAF.
There's earned linebacker pedigree that's been developed here. So, if the Renegades were willing to draft a linebacker at this level, we're impressed enough to draft him early and see what's up. Striking gold in the process we hope, and shooting for the highest tackle-based ceilings we can, well before they ever kick off one game.
XFL Topps 2020 – Card #54 Nick Temple RC – Seattle Dragons #XFLCards #XFL2020 #Memory #XFL #ForTheLoveOfFootball https://t.co/Mlf3F1PuDH pic.twitter.com/slRYwvkDMt

— XFL News and Discussion @ XFLBoard.com (@xflboard) October 25, 2022
Willie Harvey – Battlehawks
Drafted: 3rd round – Pick 22
Head Coach: Anthony Becht
College Stats – 4 years – 289 Total Tackles (31.5 for loss) – 13 Sacks – 1 Interception
C.J. Avery – Vipers
Drafted: 8th round – Pick 64
Head Coach: Former NFL Defensive Star Rod Woodson
College Stats – 4 years – 349 Total Tackles (20.5 for loss) – 8.5 Sacks – 3 Interceptions
Reggie Northrup – Defenders
College: Florida St. (College Stats)
Head Coach: Reggie Barlow
2022 USFL Stats – 86 Total Tackles (3 for loss) – 0 Sacks – 0 Interceptions
SUPPLEMENTAL DRAFT: #Defenders select LB Reggie Northrup II with their first-round pick.

Northrup II played for the Houston Gamblers of the USFL in 2022.

— XFL Center (@XFLCenter) January 1, 2023

Defensive Dacks (Safeties) – Tier One
Notable NFL players* and with notable playing time**
Kentrell Brice** – Defenders
Kentrell Brice signed with the Green Bay Packers as an undrafted free agent in 2016. He has also played for Tampa Bay Buccaneers, Seattle Dragons, Chicago Bears, and Arizona Cardinals. He was released kind of surprisingly after the 2018 season of 14 games, 10 as a starter, and enough production that he hit 50 total tackles. Since then, and the last we could find, Brice did sign with the CFL's Saskatchewan Roughriders of the CFL on March 1, 2021. After that, it goes dark on how exactly that worked out.
Brice flashed here and there during his last productive year in the NFL. He's versatile and will be a highly profiled name, no matter how well or bad he plays, that will be on the field to start the season. Not to mention, the Vegas odds and indications are showing less faith in the Defenders as a team. Translating into more time on the field, if we're lucky as IDP managers. Keep in mind at this juncture, there should be plenty of defensive backs used each contest.
So if it's anything like the NFL, be ready to pivot early if your fantasy football league starts more than a couple each week. It's all brand new and we should expect the teams themselves to make huge adjustments at the beginning. That's just good practice unless everything is perfect and in this case, it's not.
Kentrell Brice went undrafted as a SS in the 2016 draft class. He scored a 7.72 RAS out of a possible 10.00. This ranked 96 out of 416 SS from 1987 to 2016. https://t.co/OAuQrAJlFG #RAS #Defenders #XFLDraft pic.twitter.com/XuhpmLj8jW

— Kent Lee Platte (@MathBomb) November 17, 2022
Joshua Allen – Defenders
Drafted: 16 round – Pick 36
Head Coach: Reggie Barlow
College Stats – 3 years – 109 Total Tackles – 15 Passes Defended – 3 Interception
Despite going undrafted after graduating from Miami (Ohio) University, the Defenders took Joshua Allen. An untested football player at any level other than the college in which he last played in 2018. He's penciled in as a starter by most XFL resources available, so we see the draft stock at round 16. It's notable enough to assume the Defenders' front brass have found a ringer worth drafting. Hence, he's well worth a shot as a defensive back play to start off the season with.
Defensive Dacks (Safeties) – Tier Two
Brandon Easterling – Roughnecks
Drafted: 18th round – Pick 6
Head Coach: Wade Phillips
College Stats – 4 years – 272 Total Tackles (6.5 for loss) – 20 Passes Defended Sacks – 9 Interceptions
Brandon Easterling is a SS prospect in the 2022 draft class. He scored a 8.68 RAS out of a possible 10.00. This ranked 115 out of 863 SS from 1987 to 2022. https://t.co/TBUP1d8PNQ #RAS #Roughnecks #XFLDraft pic.twitter.com/2PJjxxatfi

— Kent Lee Platte (@MathBomb) November 17, 2022
Josh Harvey-Clemons – Guardians
Drafted: 7th round – Pick 16
Head Coach: NFL Defensive Back Hall Of Famer Terrell Buckley
College Stats – 4 years – 225 Total Tackles (7.5 for loss) – 11 Passes Defended – 4 Interceptions
Deontay Anderson – Vipers
Drafted: 7th round – Pick 16
Head Coach: NFL Defensive Back Hall Of Famer Rod Woodson
College Stats – 4 years – 209 Total Tackles (10.5 for loss) – 21 Passes Defended – 2 Interceptions
Bubba Bolden – Brahmas
Drafted: 14th round – Pick 18
Head Coach: Hines Ward
College Stats – 3 years – 127 Total Tackles (10 for loss) – 6 Passes Defended – 2 Interceptions
University of Houston linebacker Deontay Anderson (Manvel) ran 4.56 to 4.69, per NFL scouts, 37-inch vertical leap, 6-1, 218, also performed safety drills, 10-1 broad jump, interest from Packers, Seahawks, Texans, Steelers, Bills, per league sources @UHCougarFB #NFLDraft2002

— Aaron Wilson (@AaronWilson_NFL) April 1, 2022
Defensive Lineman – Tier One
Notable NFL players* and with notable playing time**
Aaron Adeoye – Renegades*
Aaron Adeoye played college basketball for seven years all together, earning Mid-American Conference All-Freshman Team honors at Ball State first.
He then played for John A. Logan College and Western Kentucky before going to Southeast Missouri State
.
There he used his fifth year of collegiate eligibility in 2015 to try out for the Southeast Missouri State football team and played in four games
. He spent his first two NFL seasons
mostly
on the Ravens' practice squad but did appear in one game in 2020.
He
was waived
during the 2021 training camp and spent part of the rest of the offseason with the New York Jets. In 2018, Adeoye played in the Alliance of American Football league. He also played with the Salina Liberty of the Champions Indoor Football league. Adeoye is
highly
profiled and well-rounded, and I expect him off the board early among the defensive linemen.
Aaron Adeoye will continue his career in the XFL with the Arlington Renegades https://t.co/dmL4S2WSvw

— SEMO Pro Athletes (@SEMOinthePros) January 1, 2023
Defensive Lineman – Tier Two
Notable NFL players* and with notable playing time**
A former Nebraska Cornhusker, Freedom Akinmoladun was selected by the Battlehawks in the third round of the Supplemental Draft. He was with the Cornhuskers from 2014-18, redshirting in 2014. Akinmoladun was selected to the 2015 Big Ten All-Freshman Team. Recording 106 total tackles, 15 tackles for loss, and 12.0 sacks over his tenure as a Cornhusker.
Undrafted, Akinmoladun signed with the Giants as an undrafted free agent. However, after missing the final cut, he hit the practice squad of the Cincinnati Bengals. He ended up appearing in four games total for the Bengals over two seasons in all. Akinmoladun went on to play with the Tennessee Titans and some for the Jets. Then in 2022, he played for the Philadelphia Stars. Recording 23 combined tackles, four tackles for loss, and three sacks. And so as we say, draft stock matters at times, and certainly can be applied here.
There's been a major purge of the USFL Rosters on FOX Sports. Her are the Stars that have been removed

QB Bryan Scott (XFL)
ED Freedom Akinmoladun (XFL)
S Cody Brown (XFL)
LB Jordan Moore – team captain
OT Gunnar Vogel – starting LT
S Ahmad Dixon
LG Jackson Scott-Brown

— StarsBlobber (@StarsBlobber) January 5, 2023
Congrats to former Raptors Tani Tupou, Gelen Robinson, and Liam Jimmons for being selected in the @XFL2023 Draft!

Tani and Gelen will be teammates once again on the @XFLBattlehawks while Liam will play for the @XFLSeaDragons!

📸: Seth McConnell & Colton Strickler#RaptorsRugby pic.twitter.com/0Xrjxf9Y0N

— American Raptors (@AmericanRaptors) November 22, 2022
RELATED CONTENT