32 teams, 271 regular season games played, and three rounds of playoffs completed. The Kansas City Chiefs and Philadelphia Eagles are the two teams that still stand after all of that. The teams will meet Sunday, February 12th, at State Farm Stadium in Glendale, Arizona, to battle it out for the most coveted trophy in all of football.
There are thousands of ways to bet on the Super Bowl, and SGPN has you covered from all angles! Be sure to check out all of our related Super Bowl content. In this article, we will take a look at some of the individual player props and which ones are best to bet on for this Super Bowl game.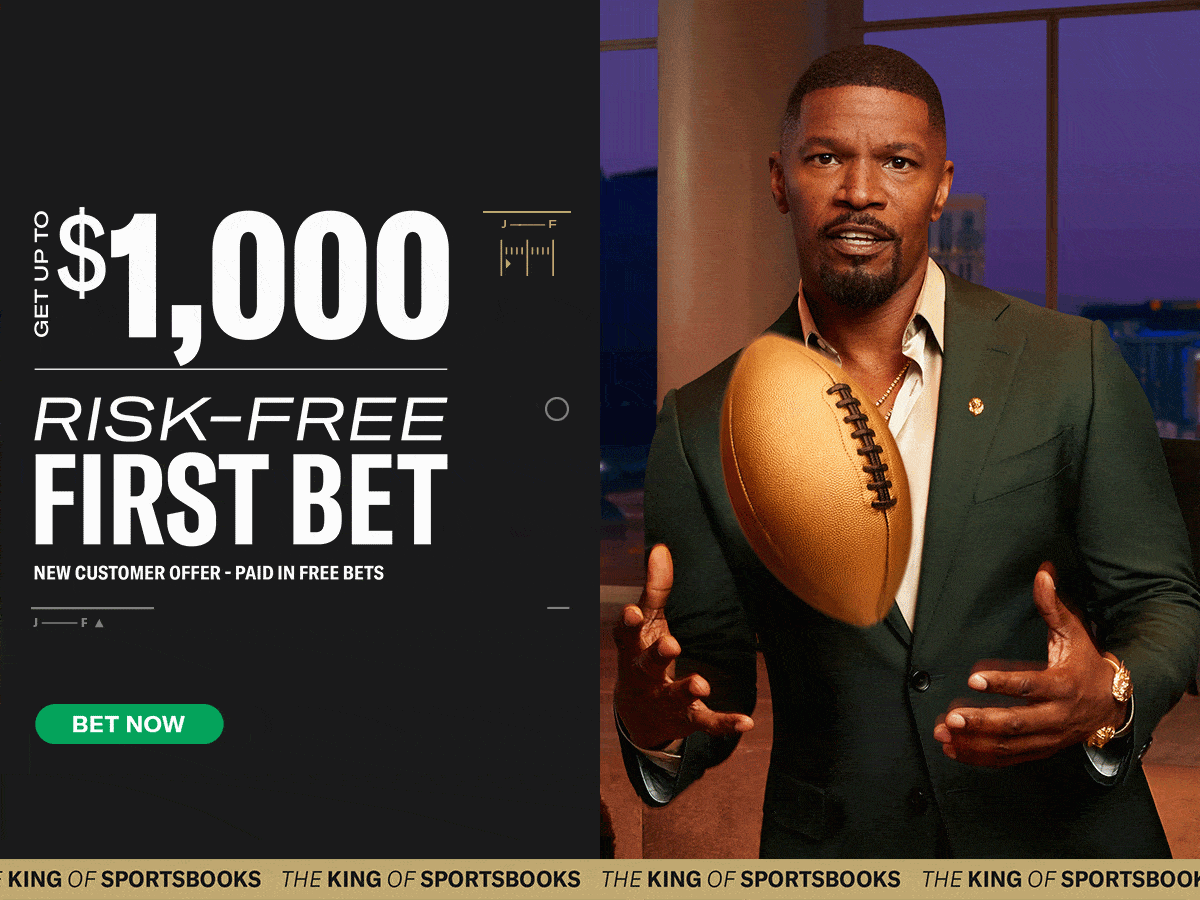 ---
Super Bowl LVll Player Props Chiefs vs. Eagles
Travis Kelce Over 78.5 Receiving Yards (-115)
Travis Kelce is Patrick Mahomes' favorite target; this is no secret. Kelce averaged almost nine targets per game in 2022 and 70 yards receiving. Just two games ago, in the AFC Divisional game against the Jacksonville Jaguars, Kelce had 14 catches on 17 targets for 98 yards.
In his first Super Bowl appearance, Kelce was held to just 43 receiving yards in 2020. However, in his second chance at the game in 2021, Kelce was targeted 15 times, with ten catches for 133 yards against a tough Tampa Bay defense.
This game should be similar to that one in which Mahomes will be looking to get the ball out of his hands quickly and relying on his favorite target.
The Chiefs are underdogs, and if they get down in this game, the Eagles may allow some short stuff to protect the deep ball, which would play perfectly in Kelce's receiving numbers.
One other factor to the Kelce angle, Travis' brother Jason plays on the Eagles' offensive line. Mom will be on hand with her half-Eagles half-Chiefs Jersey rooting on her boys, and when it comes to going head-to-head against your brother in the Super Bowl, I'd look for both Kelce brothers to show up big time.
Jalen Hurts Over 49.5 Rushing Yards (-120)
Jalen Hurts is great when he rushes the ball, and in big games, that's no different. In the 2018 College Football National Championship game, Hurts came in to relieve Tua Tagovailoa and, in his limited work, ran the ball six times for 47 yards.
Hurts ran for over this total in seven games in 2022, averaging 45 yards per game. In games that finished within five points in the final score, Hurts went for 4 for 4 in rushing over this total, proving that in close games, he'll use his legs if needed. Against Green Bay in week 12, Hurts showed off his wheels, rushing 17 times for 157 yards.
The Chiefs were also the 5th worst team in 2022 when it comes to giving up rushing yards to the opposing quarterback. Kansas City allowed 444 rushing yards to the quarterback in 2022.
In a game where the spread is just 1.5 points on WynnBet in favor of the Eagles, expect Jalen to bring out those big-game rushing legs and crush this number.
Patrick Mahomes Over 20.5 Rushing Yards (-125)
Patrick Mahomes' ankle was the biggest concern going into the AFC Championship game after suffering a high ankle sprain in the divisional round against the Jacksonville Jaguars.
Mahomes showed against the Bengals late in the game that he wouldn't let that stop him. While he only had eight rushing yards, he ran when he needed to, and in the big game, good luck holding down Patrick Mahomes.
Similar to his counterpart Jalen Hurts, Mahomes has proven he will and can rush in big games. In both of his Super Bowl appearances, Mahomes has rushed for over this number. Against the 49ers in 2020, it was nine attempts for 29 rush yards; in 2021, against Tampa Bay, he rushed five times for 33 yards.
One of the four teams worse than the Chiefs against the rushing quarterback in 2022 was none other than Philadelphia. They allowed 448 rushing yards to quarterbacks, an average of 26.4 yards per game.
Daniel Jones ran for 24 yards against the Eagles in the Divisional round, despite very little offense for the Giants in that game. His ankle injury is probably keeping this number lower than it should be. Look for both of these star quarterbacks to try and will (or rush) their teams to the title.

AJ Brown Over 5.5 Receptions (-105)
The Eagles shocked everyone in the first round of the 2022 NFL draft, but not because of who they picked. In a blockbuster trade, the Eagles acquired superstar wide receiver AJ Brown from the Tennessee Titans, and then they "paid that man"!
A four-year 100-million-dollar deal, to be exact. Fast forward to today, Brown has played a huge role in helping the Eagles make the Super Bowl and in Jalen Hurts having a breakout season.
Brown has been a favorite of Hurt's, catching 88 passes for 1,496 yards in the 2022 regular season. Brown hasn't done a ton so far this postseason, but in his defense, not much was needed.
The Eagles blew out both opponents' faced so far in the playoffs. Brown averaged eight targets per game in 2022. The Chiefs L'jaruis Sneed should be back for the Chiefs, but the rest of their top cornerbacks are rookies; while they held up in the AFC Championship game, in the Super Bowl, look for Brown to get his against them.
Boston Scott Over 7.5 Rushing Yards (-125)
This appears to be Christmas come early for Super Bowl bettors. Boston Scott has become a stable part of this rushing attack for the Philadelphia Eagles.
Scott has easily hit this number in their last three games in a row, running for 21 against San Francisco, 32 against the Giants in the Divisional, and 54 against the Giants in week 18.
Scott has rushed for over 7.5 yards in eight of the Eagles' last nine games averaging almost nine carries per game. In his six career playoff games for the Eagles, Scott has 19 carries for 112 yards and three touchdowns.
If the Eagles get up in the game or need a strong running back in the red zone, Scott will get his touches. Scott first TD of the game is worth a bet as well at 20/1.
Hasson Reddick 2+ Sacks (+280) (3+ +1000)
It's always fun to throw in some defensive props when you get the chance, and this one offers great value. Reddick was a force in the NFC championship game, recording two sacks and forcing a fumble. Against the Giants in the Divisional round, Reddick recorded another 1.5 sacks.
The Eagles had one of the best pass rushes in NFL history this season. Recording 68 sacks, ties them all time with the 1985 Giants for fourth on the all-time list.
Reddick contributed to this historic season by recording 16 sacks and forcing six fumbles. In five games this season, Reddick has recorded two sacks and at least assisted in a sack in 14 different games.
While I do believe Mahomes will be able to run with his ankle, he will play it smart and take the sack in some situations. The Bengals recorded three sacks on Mahomes last week, and in only five games this season did he go without being sacked.
Reddick is -164 to record one sack, showing the books believe he gets one. At almost 3/1, odds for two sacks are crazy. While he's yet to record three sacks in a game, 10/1 is insane value.
With this historic pass-rushing defense, if Reddick is the one who can get there a couple of times, it'll be a nice payday.
Early game-changer! FUMBLE forced by Hasson Reddick#FlyEaglesFly 

— Yards Per Fantasy (@YardsPer) January 29, 2023
WynnBet Build Your Own Bet
Boston Scott 10+ Rush Yards
Jalen Hurts 55+ Rush Yards
Travis Kelce 75+ Receiving Yards
Jalen Hurts 2+ TD (Rushing or Receiving)
We've already built the case for all of these bets to work, so there is no need to overthink it. Let's throw these in together and then rely on Hurts using his legs and getting into the end zone twice.
If they pull out the Philly Special, that would count for Hurts as well, and come on, why shouldn't they? Hurts has a rushing TD in each playoff game so far and has rushed for 15 touchdowns this season.