On Super Bowl Weekend, the golf world gets a tournament with a Super Bowl vibe. This week the PGA Tour plays one of its most popular tournaments. It's the 2023 WM Phoenix Open from TPC Scottsdale. As always, here is your early deep-dive of the 2023 WM Phoenix Open and a preview of how to bet.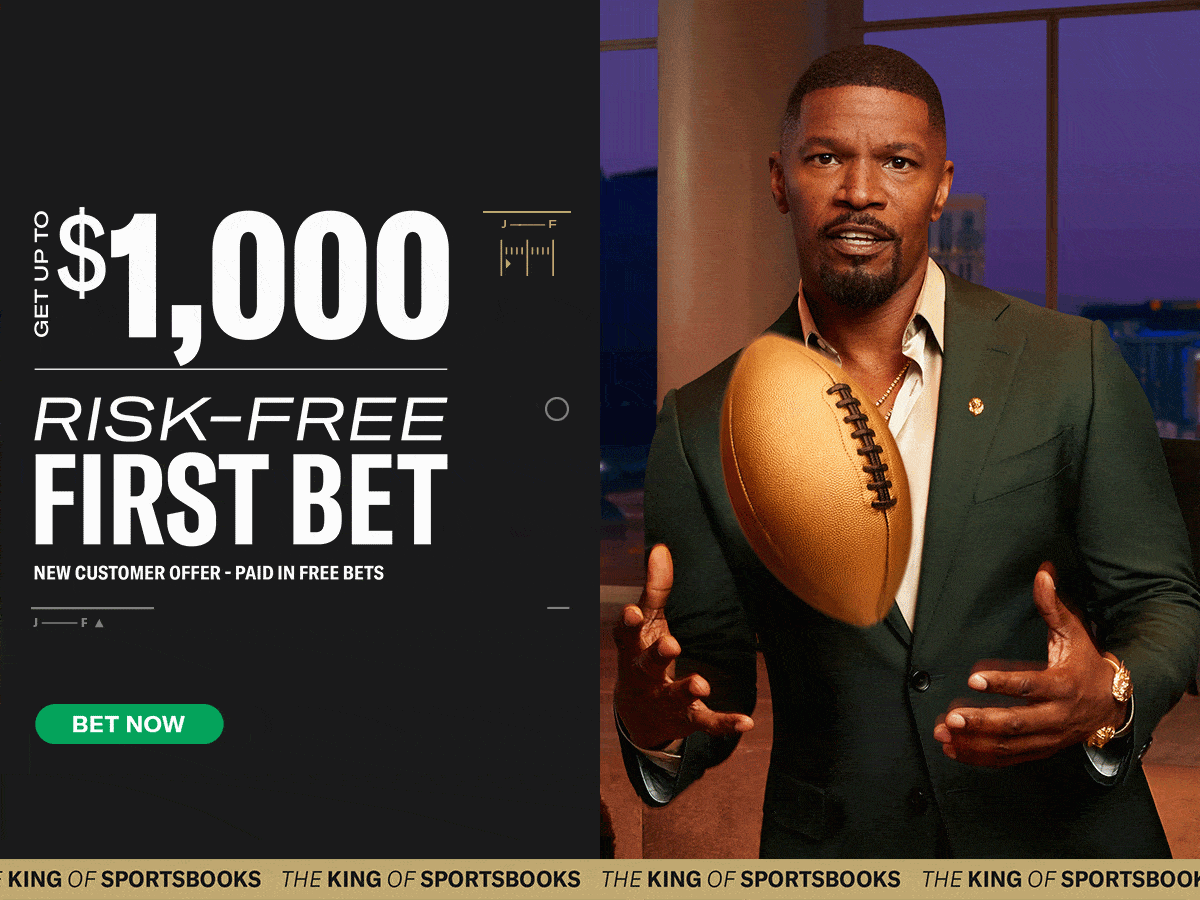 2023 WM Phoenix Open Preview – The Field
Though the Sentry Tournament of Champions had an elevated designation, the 2023 WM Phoenix Open is a preview of what to expect from the new PGA Tour schedule. This marks the first full field event with an elevated designation since changes were made to the schedule. That means gamblers and fans alike should be in for a treat on Sunday afternoon with a crowded leaderboard of big names.
Right now, Jon Rahm and Rory McIlroy are neck and neck for the title of best golfer in the world. Rory McIlroy has won three of his last 7 starts and hasn't finished lower than T4. Jon Rahm, meanwhile, has won four of his last 8 starts and hasn't finished worse than T8. A back nine dual between McIlroy and Rahm is certainly the desired outcome for the TV executives.
Other notables in the field include Patrick Cantlay, Tony Finau, Max Homa, Viktor Hovland, Tom Kim, Collin Morikawa, Xander Schauffele, Scottie Scheffler, Jordan Spieth and Justin Thomas. This is only a handful of huge names in this field.
For the full field, click here.
2023 WM Phoenix Open Preview – The Golf Course
The property of TPC Scottsdale holds two golf courses, both of which were co-designed by Tom Weiskopf and Jay Morrish. The entirety of the 2023 WM Phoenix Open will take place on the Stadium Course. This is a relief for gamblers who were tormented by multi-course formats the previous two weeks.
Most TPC golf courses are, frankly, not great. While well maintained and conditioned, architecturally they're pretty bland and dull. But for the most part TPC Scottsdale offers a lot of fun holes, particularly when it plays firm and fast like it has the last few years. It's not groundbreaking design. But the layout offers for a ton of excitement.
For the most part, the front nine is pretty forgettable. Most of the holes are right out in front of the player and have clearly defined questions off the tee. Specifically, can players hit it long and straight and avoid the fairway bunkers or the surrounding desert. Do that, and it should set up for a management short to mid iron into the green for a look at birdie.
But there are some very exciting holes once the back nine begins. On Hole 10, players will try and cut the corner as much as possible to give themselves a short wedge into the green. And the landing zone off the tee is borderline unfair on Hole No. 11. Many balls the players think are perfect tee shots often bounce off the turf like it hit concrete and trundle into the water. Water also comes into play on the Par 3 12th that can shake things up as well.
But the golf course starts to get really interesting at the 15th. It's a 553 yard Par 5 featuring an island green that's reachable in two. While an island green is a bit gimmicky, it presents the first interesting feature on the golf course.
From the tee box, the golfers will begin to hear the madness reverberating from the grandstands of the 16th. They'll need to tune out the noise and hit a solid tee shot. With water all down the left, it's an intimidating visual. It's also very important to card a birdie here if one wants to win the tournament.
After that is the infamous Par 3 16th. For 361 days of the year, it is a very non-descript hole. On its own, the hole is quite a stress-less endeavor. It plays as little as 115 yards and as much as 160 into a simple two-tiered green. Its defense is four greenside bunkers to present the only challenge.
But when you surround the hole with a giant frat party attended by 20,000 drunks who'll boo if you miss the green, it makes the tee shot a whole lot more nerve-wracking.
If you're reading this article, you already know exactly what the 16th offers. So instead of regurgitating the same clichés and jokes about the 16th that everyone will make, here's a video from the guys at No Laying Up that accurately sums up the vibe:
For those who'd rather go watch golf instead of taking funnels of Miller Light from sunup to sundown, the place to be is the Par 4 17th. This is the best and most exciting hole on the golf course. It's a high-risk, high reward hole where tournaments are won and lost.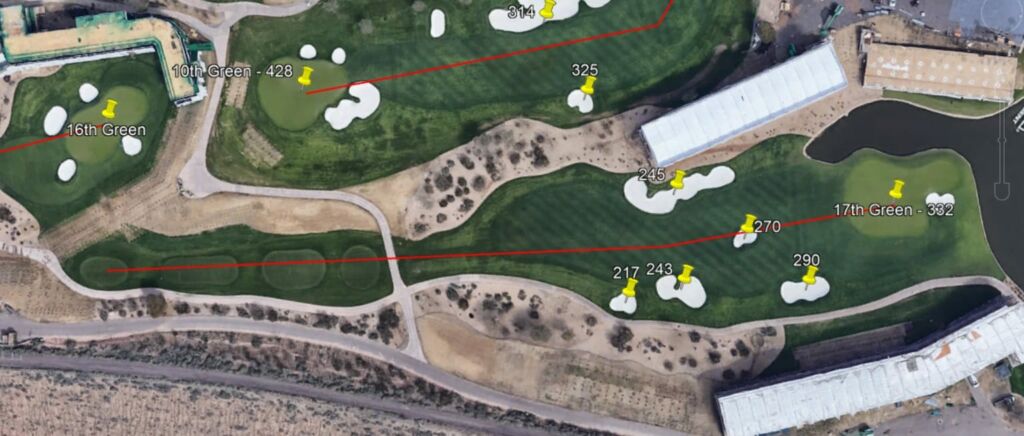 In the past, pros would be faced with the option of driving the green or laying up short of the center line bunker. But in 2023, almost everyone can get to the front of the green with a 3 wood. Still, this isn't a guaranteed birdie hole. Players that end up on the right side of the green face a tough up and down from a collection area. And many players have seen their tournament end by hitting their tee shot into the water on the left.
The 17th is also the scene for the only hole in one on a Par 4 in PGA Tour history:
The tournament wraps up at the 442 yard 18th. It's a dog-legged left Par 4 with water down the left side. This is a very common template for a finishing hole at TPC golf courses:
This hole is intimidating to mere mortals. Hugging the left side of the fairway is a large water hazard, with church pew bunkers looming just past it. To the right are a trio of fairway bunkers. But for the PGA Tour, these guys can take almost all of these out of play. At altitude, most players can fly past these hazards off the tee. And it takes a gross mishit to wind up in the penal church bunkers on the left side. This closing hole has a lot more bark than bite.
Overall, though, TPC Scottsdale has a fantastic collection of finishing holes. There's a lot of things that can happen on the back nine to swing the tournament wildly. It's not just the raucous atmosphere that makes the tournament great. The opportunities to score as well as flame out in spectacular fashion make this tournament exciting almost every single year.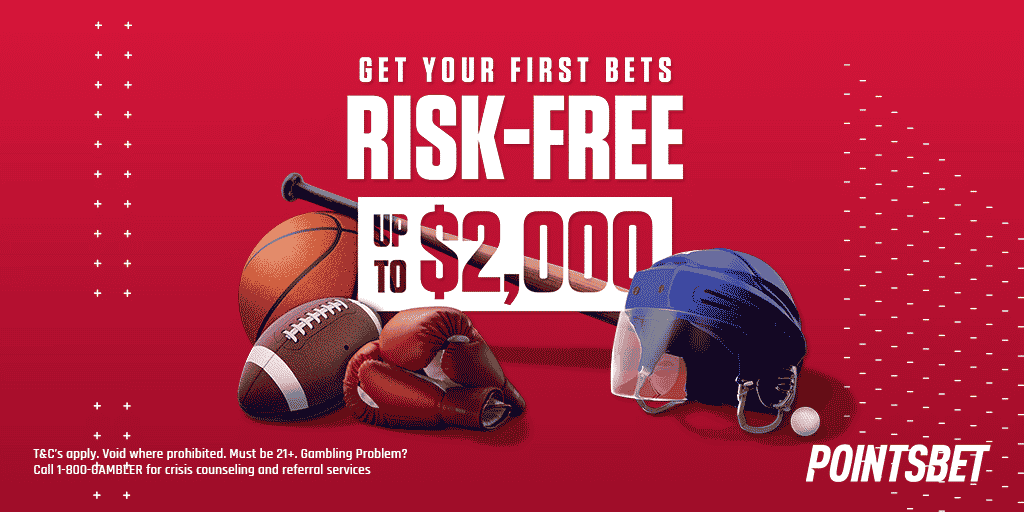 2023 WM Phoenix Open Preview – Betting Strategies
Finally, gamblers have a tournament with full ShotLink data and history from all four rounds of prior tournaments. No more multi-course format that can leave gamblers blind with a particular golf course in the rotation. To start the preview of betting strategies, here are relevant statistics and facts about TPC Scottsdale:
1. TPC Scottsdale is 7,261 yards and is a Par 71. However, the golf course is at about 1,500 feet of altitude and it usually is pretty firm and fast. That'll make the golf course play much shorter than the advertised scorecard yardage.
In terms of agronomy, the natural bermuda grass is dormant in the winter. As such, TPC Scottsdale is overseeded tee to green. The fairways and rough are overseeded with ryegrass and fine fescue. The greens are a mix of poa trivialis and rye overseed. Here are other greens on the PGA Tour that feature overseeded greens:
PGA West/La Quinta CC (The American Express)
TPC Sawgrass Post 2019 (PLAYERS Championship)
Innisbrook Resort (Valspar Championship)
Austin CC (WGC Match Play)
TPC San Antonio (Valero Texas Open)
Harbour Town Golf Links (RBC Heritage)
TPC Louisiana (Zurich Classic)
In addition, the greens average 7,069 sq. feet in area, which is a little bigger than PGA Tour average. And they'll run at 12 on the stimpmeter (fairly standard for PGA Tour green speeds).
One other interesting note about the golf course setup is the rough. Typically, the ryegrass overseed rough is 2.5 inches deep. For 2023, however, it'll only be 2 inches deep. It's possible that the PGA Tour wants to set up the golf course to be as friendly and generous off-the-tee as it can be in hopes that it'll produce a stacked leaderboard on Sunday.
The best players on the PGA Tour typically are the best drivers. Making the rough as least penal as possible is a great way to ensure that those players possess a bigger advantage over the rest of the field.
2. Since 2015, the field average is -0.32 under par. While it isn't a complete birdie fest, players can go low at the course. The combination of big greens and very reachable Par 5's means as long as a player avoids the water or hitting it into a cactus bush, you can get around TPC Scottsdale with little adversity.
In addition, every strokes gained category except for around the green plays easier than PGA Tour average at TPC Scottsdale. And even around the green is only slightly tougher than PGA Tour averages.
3. TPC Scottsdale is a very driver heavy golf course. And combining that with the altitude and firm and fast conditions, all drives at TPC Scottsdale measure the longest on the PGA Tour of all golf courses with at least five tournaments since 2015. The field averages just under 300 yards per drive at the golf course.
While the field driving accuracy percentage is lower than PGA Tour average, missing in the rough isn't very penal. Of all golf courses with at least five tournaments since 2015, TPC Scottsdale is the 9th least penal golf course of finding the rough off the tee.
However, miss wildly at the wrong time at TPC Scottsdale is very punishing. Of all golf courses with at least five tournaments since 2015, TPC Scottsdale generates the 3rd highest rate of penalty shots on the PGA Tour of drives that miss the fairway. Only TPC River Highlands and Sea Island produce more. While the rough isn't penal, sending tee shots into the desert runs the risk of ending up in an unplayable area like a cactus bush.
4. Despite bigger than average greens, the field average for greens in regulation is only about average for PGA Tour standards. Since 2015, the field has hit the green in regulation just under 66% of the time. However, the last two tournaments have seen a significant uptick in greens hit. The field average the last two years has been approximately 71%.
In terms of difficulty, TPC Scottsdale is about average difficulty for all approach shots under and over 150 yards. Only four holes bring water into play on approach shots. However, the firm greens can make for some difficult approach shots, particularly with tougher pin locations.
5. If there is an area that players can struggle with at TPC Scottsdale, it's trying to get up and down from off the green. Especially from the fairway. Of all golf courses with at least five tournaments since 2015, TPC Scottsdale features the 9th toughest conditions to try and get up and down from the fairway. Most greens feature collection areas to gobble up errant approach shots. Getting up and down from there isn't an easy task.
Getting up and down from greenside bunkers also isn't easy at TPC Scottsdale. Players gain fewer strokes from the greenside bunkers than the PGA Tour average.
6. In the last two weeks, players had a very difficult time navigating the poa greens in California. But this week, they're in for a treat. The poa trivialis and rye overseed at TPC Scottsdale means they'll roll much truer than they had at Pebble and Torrey Pines.
Of all golf courses with at least five tournaments since 2015, the greens at TPC Scottsdale are the 7th easiest to putt on. And players are able to gain more strokes on average on putts less than 5 feet, 5 to 15 feet, and over 15 feet.
Next, let's take a look at the skillset chart of TPC Scottsdale from DataGolf. This will help identify the types of players to target at the 2023 WM Phoenix Open:
The first takeaway here is that guys who drive it very well tend to have more success at TPC Scottsdale. There's a high correlation of both long and straight drivers towards the tops of leaderboards.
This more suggests that players have to drive it well with what they're good at. For example, a player who might not have a ton of length but hits a lot of fairways can have good success. Or a long player who gains strokes from his distance to shorten up holes have an edge too. The only prerequisite is that players can't hit it in the wrong spot. Otherwise, penalty strokes will pile up.
The chart also suggests that there's a high correlation of good putters who have success at TPC Scottsdale. The conditions of the greens allow stronger putters to be able to separate themselves from the field more. There's a lot less luck involved in putting, unlike on the poa annua greens in California that they've seen the last two weeks.
Lastly, it doesn't seem like a good short game is a prerequisite to success at TPC Scottsdale, at least in terms of a profile of player. Overall driving and putting is valued a lot more at TPC Scottsdale than short game does. However, one's performance in tournament around the green is highly correlated to what the total strokes gained (or lost) on the field is.
Finally, here's the approach shot distribution chart from TPC Scottsdale. This will help preview what yardages that gamblers should look at for proximity and scoring stats at the 2023 WM Phoenix Open:
This is a very defined distribution chart. There is a higher rate of hitting approach shots between 100 and 200 yards than the PGA Tour average. 70% of all approach shots will come from this range. If anything, slightly weigh performance from 150-200 more. But gamblers can't ignore from 100-150. And probably should look at both separately as well.
To summarize everything in the 2023 WM Phoenix Open preview, what should golf gamblers look at this week?
1. Past success at TPC Scottsdale is certainly a plus.
2. Good drivers who gain strokes on the field with length, accuracy or both.
3. Players who hit their approach shots between 100-200 yards very well.
4. Good putters, particularly on overseeded putting surfaces
5. Players who score well on Par 5's and can take advantage of the reachable ones this week.
Follow the tips in this preview, and you should be able to put together a solid betting card and DFS lineup for the 2023 WM Phoenix Open.
Related Content