There is no shortage of impactful superstars that may be suiting up for a different NFL franchise next season. Tom Brady shocked the world when he retired, then unretired in the 2022 offseason to rejoin the Tampa Bay Buccaneers. Now his future is murky. Will the greatest quarterback of all time finally hang up the cleats?
Aaron Rodgers is one of the best quarterbacks ever to play the sport. He is a bit of a diva and does not come without at least some level of baggage. Drama and baggage aside, Rodgers would have no shortage of suitors should he continue playing, and Green Bay decides to move on to the Jordan Love era.
Lamar Jackson's Future in Baltimore in Doubt
There may be no more impactful player likely to change teams this offseason than quarterback Lamar Jackson. Jackson appears to be at an impasse with the Baltimore Ravens over a possible contract extension structure.
Lamar Jackson is headed towards a bitter divorce with the organization that made him the 32nd overall pick in the 2018 NFL draft. Jackson is not the most accomplished of the star quarterbacks that appear to be headed to a new team in 2023, but he may be the most valuable.
Jackson, with an NFL MVP award already under his belt, is only 26 years old and may be the best dual-threat quarterback we have ever season. With so much talent and potential productive years still left in the tank, Jackson will be the most highly sought-after quarterback this offseason by teams looking to upgrade at the position.
Where is Jackson most likely to play next season? Let's take a look at the betting favorites and next team odds for Lamar Jackson in 2023.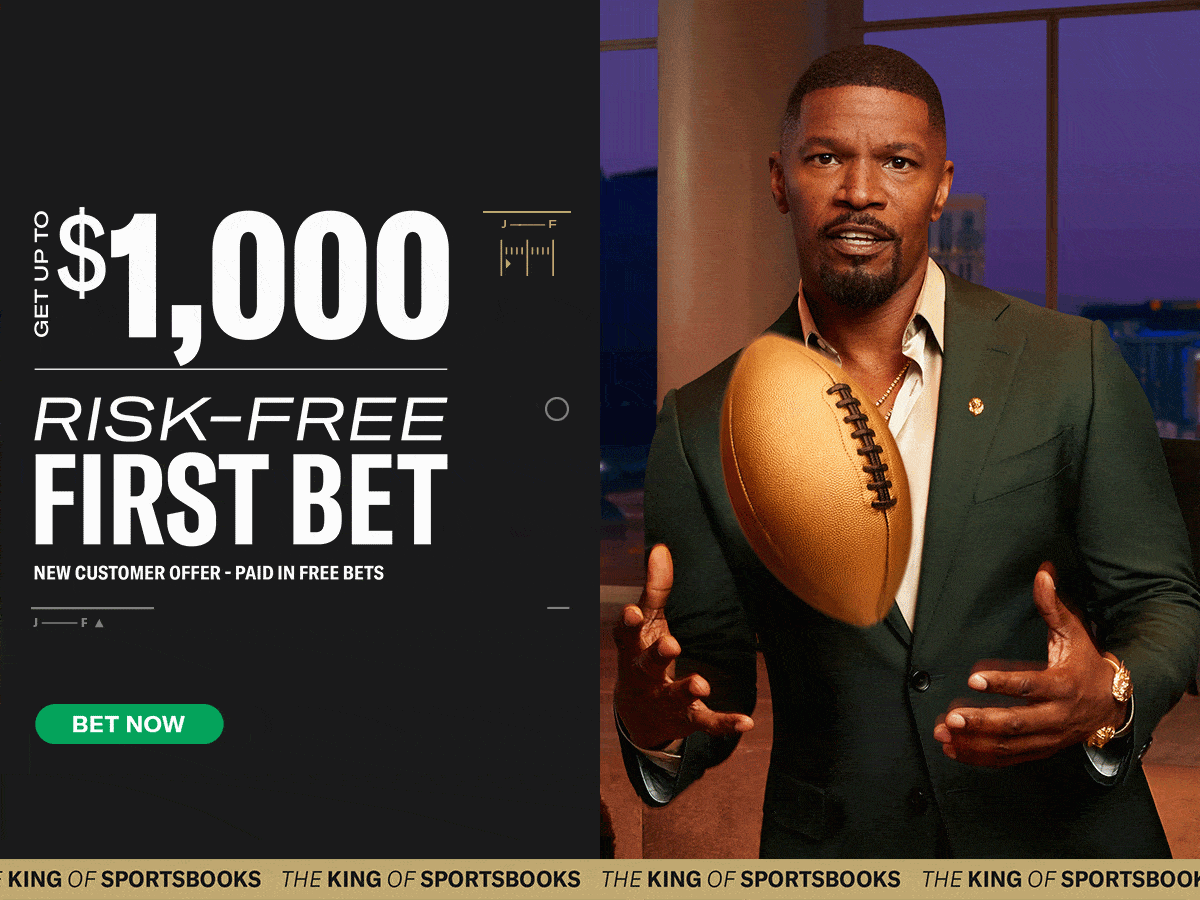 Exclusive SGPN Content
All SGPN NFL Content
NFL Gambling Podcast
Fantasy Football Podcast
---
Next Team Odds for Lamar Jackson in 2023
New England Patriots (+900)
The Patriots' inclusion on this list is an interesting one. Mac Jones was drafted in the first round of the 2021 NFL draft to be the quarterback of the future. In his first season, he put together a solid campaign under offensive coordinator Josh Mcdaniels. In 2021, Jones completed 67% of his passes for over 3,800 yards, 22 touchdowns, and 13 interceptions.
He led the team to a 10-7 record and a playoff berth. They lost by a significant margin to the Buffalo Bills in the wild-card round, but his rookie season appeared promising.
Josh McDaniels left to take over coaching duties for the Las Vegas Raiders before the 2022 NFL season. Bill Belichick inexplicably named Matt Patricia, a long-time defensive coordinator, the offensive coordinator for the 2022 season.
Mac Jones Regressed in 2022
Jones regressed in a big way in 2022, completing 65% of his passes for 2,997 yards, 14 touchdowns, and 11 interceptions in 14 games. The Patriots were once again carried by an elite defense as they ranked 3rd overall in total defense DVOA.
The Patriots have not been the same since Brady's departure, and maybe they have something up their sleeve.
Will Brady return for one last ride, or will Belichick orchestrate a franchise-altering trade to land a young MVP-caliber quarterback to lead the franchise for the next decade? The addition of Jackson would at least put them in the conversation to compete with the Bills for the AFC east.
Washington Commanders (+900)
The Washington Commanders find themselves in an interesting position. They have a roster loaded with talent on both sides of the ball. The Commanders were positioned to make the playoffs as a wild card in the NFC before melting down and being eliminated from playoff contention in Week 17. The Commanders have one of the league's more promising young receiver groups.
Terry McClaurin has established himself as a premier receiver in the league despite sub-par quarterback play. The Commanders signed Curtis Samuel as an all-purpose Swiss army knife and drafted Johan Dotson in the first round of the 2022 NFL draft.
Dotson exploded onto the scene in 2022. Despite battling injuries for most of the season, he has established himself as a premiere deep threat and red zone target with seven receiving touchdowns in only 12 games.
Carson Wentz Was Not the Answer
Washington took a gamble this offseason and sent multiple draft picks to the Colts for Carson Wentz. Wentz struggled all season and was eventually replaced by Taylor Heinicke, who was not much better.
The Commanders claim to be moving forward with 2022 5th-round pick Sam Howell as their starting Quarterback in 2023. Howell saw limited playing time in 2022 and started the season finale for the Commanders.
Washington managed to win that game at home against Dallas, where Howell showed flashes of potential. Howell managed to complete 11 of 19 passes for 169 yards, one touchdown, and one interception. He flashed dual-threat ability with five carries for 35 yards and 1 rushing touchdown.
With all of this being said, the Commanders would be committing professional malpractice if they did not kick the tires on Lamar Jackson. Outside of quarterback, they have a roster that is ready to compete now.
They just displayed an ability to win against playoff-caliber opponents convincingly when they get even semi-competent quarterback play. Lamar Jackson may be the best dual-threat quarterback we have seen in this league and would immediately elevate the Commanders to a playoff-caliber team with Super Bowl aspirations.
Las Vegas Raiders (+750)
The Raiders will have a new quarterback under center to start the 2023 season for the first time since 2014. Las Vegas selected Derek Carr in the second round of the 2014 NFL draft, and he has been the face of the franchise since.
That was until Las Vegas all but kicked him out the door when they benched him following a Week 16 loss in Pittsburgh that all but ended their playoff hopes.
Carr will be another hot commodity on the quarterback market, but he is nowhere near Lamar Jackson's talent. Carr, a bit older than Jackson at 31 years old, still likely has some productive years in the tank.
He will require more support than Jackson, and a team stacked with a talented supporting cast might be able to ride a steady-handed Carr to the promised land. The Raiders clearly wanted to aim higher, and Lamar Jackson would be an upgrade.
What is the Raiders' Plan?
While the Raiders clearly have a need, they would appear to be a better match for Jimmy Garappolo or Tom Brady. Josh McDaniels has ties to both from his New England days, and both have shown an ability to flourish in his system. Still, a player of Jackson's caliber does not become available often, especially at such a young age.
Jackson will likely require significant draft capital in a tag and trade with the Ravens. The Raiders need significant help on the defensive side of the ball.
Las Vegas ranked second to last in the league in total defense DVOA and will likely want to spend their draft capital on young ascending defensive players that can stabilize that side of the ball.
However, if Tom Brady were to choose retirement and Jimmy Garoppolo signed elsewhere, it may be worth giving up the assets needed to land a premier player like Jackson. The Raiders have to keep Davante Adams happy somehow, right?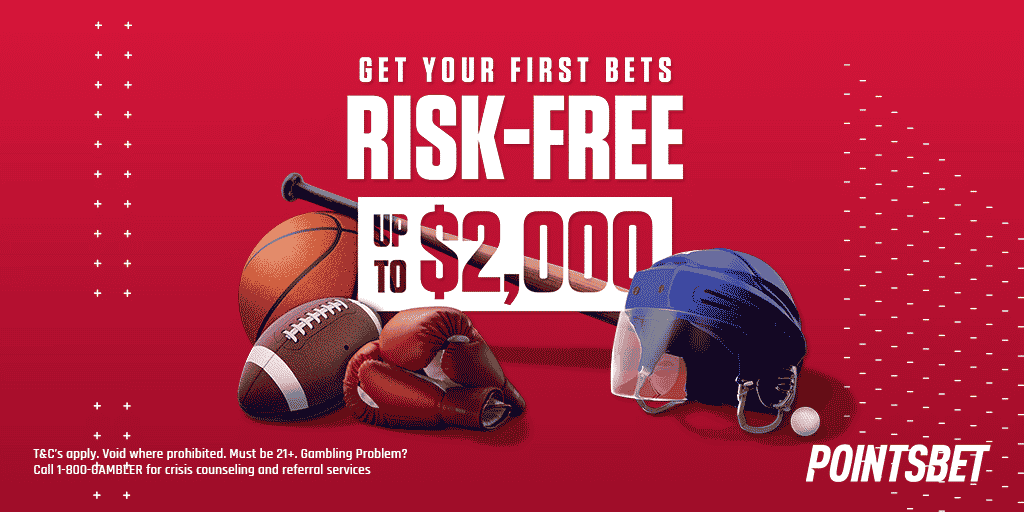 Carolina Panthers (+750)
The Panthers have been in quarterback purgatory since the downfall and eventual departure of Cam Newton. They have thrown numerous darts at the position in the last two seasons and still have not managed to hit a bullseye.
After acquiring two of the top three picks of the 2018 NFL draft in the last two offseason in the forms of Sam Darnold and Baker Mayfield, the Panthers are still without a long-term answer at the position.
They entered the 2022 season with Mayfield at the top of the depth chart and former XFL standout PJ Walker right behind him. Darnold was injured for the first half of the season.
Once Darnold was healthy, he took over the starting position in Week 12 and showed flashes at times. While Darnold is clearly talented, he is just too inconsistent to rely on. Mayfield asked for his release, which was granted. Mayfield will also be looking for a new home this offseason.
Cam Newton 2.0?
The Panthers were at their best in 2015 when they went 15-1, and Cam Newton won NFL MVP as the best dual-threat quarterback in the league. They eventually lost in the super bowl to the Peyton Manning-led Denver Broncos.
Still, Newton cemented his place in the history books with one of the best single-season performances we have seen from a quarterback. Lamar Jackson might be the best dual-threat quarterback we have seen since Newton.
In addition, the Panthers have shown a willingness to be aggressive in their pursuit to fill their void at the quarterback position. While Carolina finds itself in the midst of a rebuild, they aren't with talented blue-chip players. DJ Moore has shown an ability to be an elite receiver with serviceable quarterback play.
Moore has gone over 1,100 yards receiving in three of his five seasons in the NFL, and Lamar Jackson would immediately be the best quarterback he ever played with. Would the addition of Lamar Jackson unlock DJ Moore's unlimited potential? Probably.
Would Jackson make Carolina a playoff contender and a Super Bowl threat? I am not so sure. However, the quarterback is the most important position in sports, and Carolina should do everything in their power to acquire the most valuable one on the market.
Atlanta Falcons (+350)
Atlanta pursued Deshaun Watson hard. It looked like Watson was headed to Atlanta before he shocked everyone and joined the Cleveland Browns. This obviously burned any remaining bridge the Falcons had with veteran Matt Ryan. Ryan was then traded to the Colts, where he went on to have the worst season of his career and looks to be on the last legs of his career.
After seeing Ryan completely flame out in Indianapolis, the Falcons likely feel better about their decision to move on from Ryan. That being said, the quarterback of the future is still likely not on the roster.
Marcus Mariota was signed in the offseason to be a bridge quarterback of sorts, and Desmond Ridder was drafted in the third round of the 2022 NFL draft. Neither was very inspiring.
Mariota was benched in Week 15 in favor of Ridder and left the team completely. His time in Atlanta appears to be over. Ridder did not do much to inspire confidence that he is the answer in his small sample size.
In 4 games, Ridder completed 63% of his passes for 708 yards, two touchdowns, and no interceptions. He also rushed 16 times for 64 yards. He protected the ball well but did not elevate those around him.
Arthur Smith & Dual Threat QBs
Lamar Jackson is an intriguing fit in Atlanta. Arthur Smith has clearly shown a propensity to seek out dual-threat quarterbacks (Mariota). He has shown an ability to cater an offense to his quarterback's ability as he did with Ryan Tannehill in Tennessee.
The Falcons are likely not one piece away from contending but have young promising players at multiple positions. None more promising than first-round pick Drake London.
London was the first wide receiver off the board in the 2022 NFL draft. He lived up to his pedigree and looks to have the making of an elite receiver for years to come.
In 17 games, London caught 72 passes on 117 targets for 866 yards and four touchdowns. This all while dealing with subpar quarterback play and a quarterback change mid-season.
London is a red-zone target and has shown an ability to bring down 50/50 balls with ease. London would immediately give Jackson one of the more promising weapons he has ever played with. The Falcons have more work to do on both sides of the ball to become a contender.
Landing Jackson would immediately jump-start their rebuilding process. Are the Falcons willing to part with the assets needed to land Jackson? Can they afford to part with those assets? Time will tell.
New York Jets (+250)
Most books have the Jets near the top of the betting favorites list to land Lamar Jackson in the offseason. There are numerous reasons for this. Maybe most importantly, the New York Jets feel like they are a quarterback away from being a true contender.
Joe Douglas has assembled one of the better young cores in the league. The Jets were held back by subpart quarterback play in 2022. The regression of Zach Wilson has caused them to all but abandon ship.
The Jets have an elite defense by just about every metric. New York ranked 5th in total defense DVOA, 4th in pass defense DVOA, and 10th in rush defense DVOA. Rookie Sauce Gardner was named first-team all-pro at cornerback.
Rookie wide receiver Garrett Wilson is likely going to win offensive rookie of the year. Before going down with an injury in Week 7, second-round pick Breece Hall looked to be on his way to all-pro consideration himself.
The Jets have elite young talent on both sides of the ball. They cannot afford to let that talent go to waste by not getting the quarterback position right. Owner Woody Johnson has come out publicly stating that the Jets need to address the quarterback position.
Lamar…The Last Piece?
One has to think he will be pushing GM Joe Douglas to pull the trigger on a big trade to land Jackson. The Jets have a win-now roster and a window of rookie contracts to compete for a title. They also have assets and the ability to create the cap space. They can trade for and sign Lamar Jackson to a contract extension.
The Jets are in a unique position. They have young talent and assets to trade, both thanks to recent excellent draft classes by Joe Douglas. They cannot afford to let this window of young players go to waste. Lamar Jackson would look good in green.