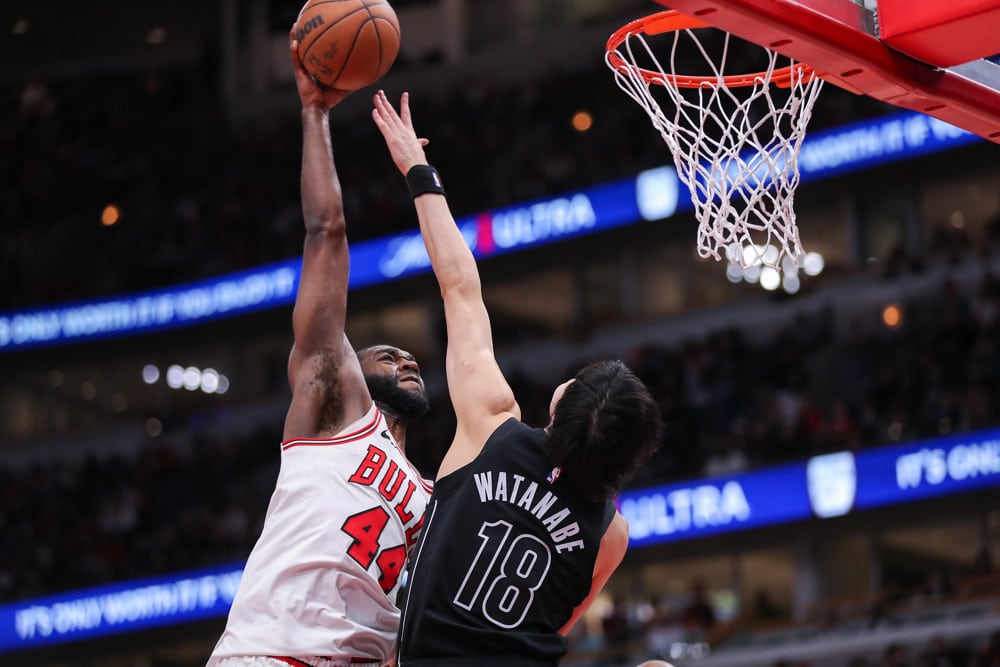 This week's fantasy basketball waiver wire column is one of patterns. We get multiple Suns, multiple Bulls, multiple Williams appearing on this list. Unintentionally, I assure you. Outside of this, all these players also share one trait – they can help you shore up your fantasy basketball lineup.
(only includes players rostered in 50% or less of Yahoo Fantasy leagues; stats listed are after Saturday's games)

Best Fantasy Basketball Waiver Wire Pickups: Week of Jan 16th
Kevon Looney – Golden State – C – 45% Rostered
(6.7 ppg, 8.5 rpg, 2.8 apg, 0.4 spg, 0.5 bpg, 63.2%)
Surprise – Kevon Looney is on the list. After a dud game against Phoenix to start off the week, he picked things up on Friday against San Antonio in front of an NBA-record crowd in the Alamodome. In the Warriors blowout, he posted a line of 14 points, 10 boards, and three assists, while shooting 6-7 from the field. In 2023, he's averaging 8.8 ppg, 13.0 rpg, 2.2 apg, 0.8 spg, 0.6 bpg, and shooting 66.7% from the field.
Torrey Craig – Phoenix – SF/PF – 16% Rostered
(8.6 ppg, 5.8 rpg, 1.5 apg, 0.7 spg, 0.6 bpg, 1.4 3PTs)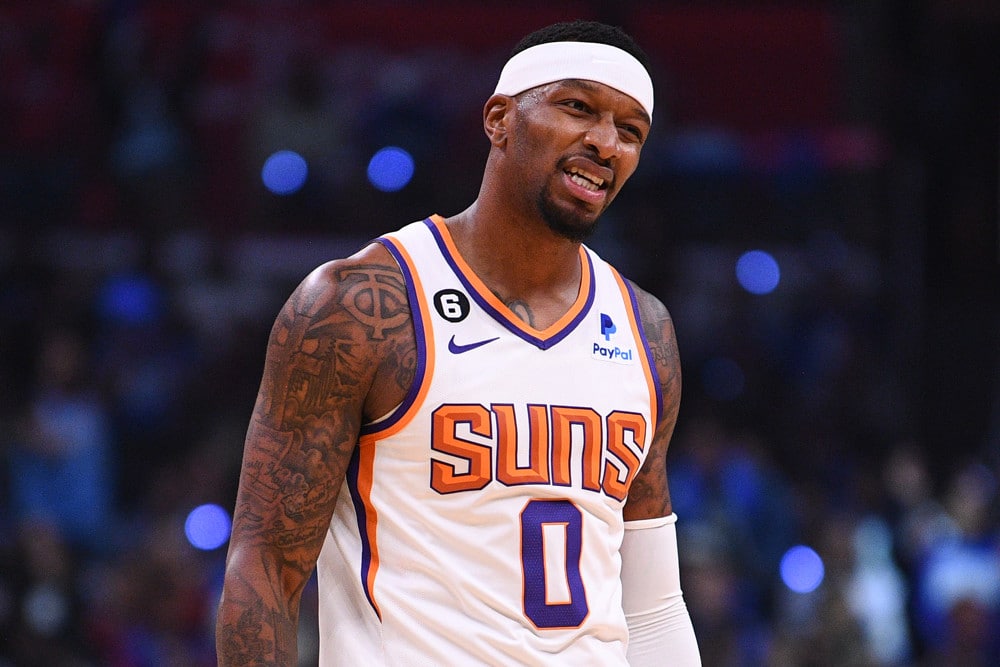 Torrey Craig continues to do his part to keep the Phoenix Suns from being a dumpster fire with their whole roster on the sidelines. It's not working, but at least he's trying. Over the last week (four games), he averaged 10.5 ppg, 8.3 rpg, 1.3 apg, 1.0 spg, 0.5 bpg, and hit seven three-pointers. Even with a full roster of able bodies, Craig plays around 27 minutes a night, so he should be a safe pickup even when the roster heals up.
Damion Lee – Phoenix – SG/SF – 6% Rostered
(9.1 ppg, 3.5 rpg, 1.3 apg, 0.4 spg, 0.1 bpg, 1.8 3PTs)
Let's make it back-to-back Suns and recommend Damion Lee. While he can be a boom-or-bust type of player, he's been booming as of late. Over his last three games, he averaged 21.3 ppg, 5.7 rpg, 3.3 apg, and hit eight three-pointers. This includes a 6-7 night from deep in their last game against Minnesota. Get him while he's still booming.
Damion Lee had a career night.

31 PTS | 10-17 FG | 6 REB#WeAreTheValley | @SweetJames pic.twitter.com/JICwu6A6UR

— Bally Sports Arizona (@BALLYSPORTSAZ) January 14, 2023
Grant Williams – Boston – SF/PF – 25% Rostered
(8.9 ppg, 4.7 rpg, 1.7 apg, 0.7 spg, 0.4 bpg, 1.5 3PTs)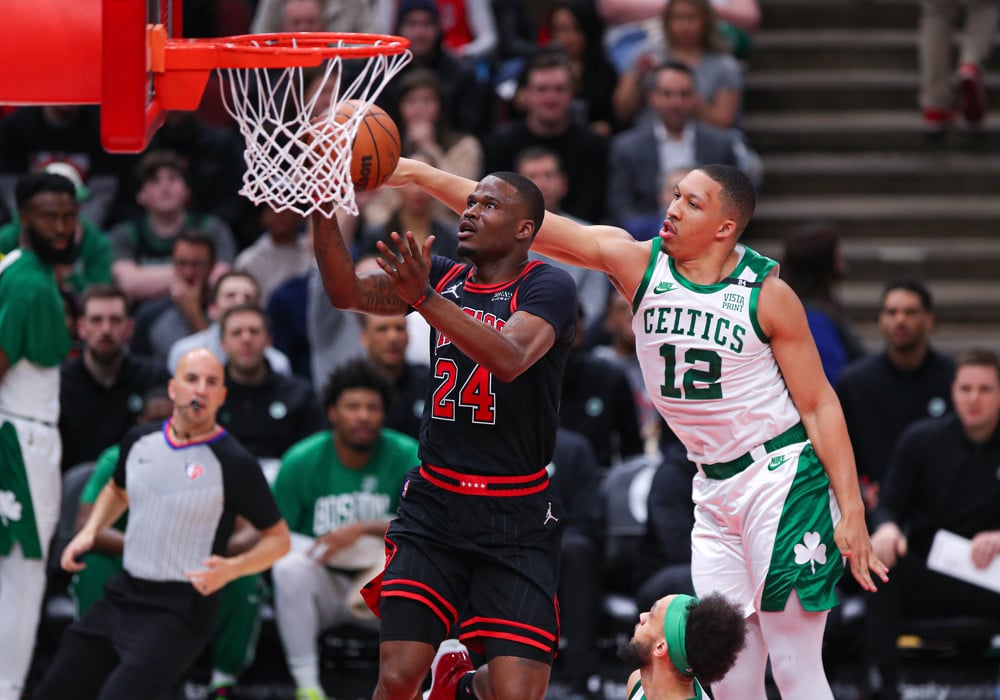 Speaking of boom or bust, here's Boston's Grant Williams. Here are his scoring outputs, per game, over his last six: 12, 2, 20, 9, 12, 3. Consistently inconsistent.
+However, Williams brings more value than scoring, thankfully. And if you are willing to ride out the dips, Williams ends up helping you out in the long haul. Over his last four games (a week), he's averaged 11.0 ppg, 5.0 rpg, 2.3 apg, and 1.3 bpg – not too shabby at all. And if you check out his monthly splits, he's been extremely consistent month to month.
(10.0 ppg, 4.1 rpg, 1.3 apg, 0.7 spg, 0.9 bpg, 1.4 3PTs)
We go from back-to-back Suns to back-to-back Williamses. Patrick Williams makes a return appearance to this space after a solid three-game week for the Bulls. Over that span, he averaged 11.3 ppg, 4.3 rpg, 1.3 apg, 1.3 spg, 0.7 bpg, and hit five three-pointers. This is part of a big 2023 for the 21-year-old former #4 overall pick – his averages since the calendar changed are 13.0 ppg, 4.9 rpg, 1.4 apg, 1.1 spg, 0.4 bpg, and two three-pointers per contest. Slowly but surely Williams is living up to his potential.
The Bulls are now 5-0 this season when Patrick Williams scores more than 15 points. The 21-year-old scored 18 on 7-of-11 in Friday's win over the Sixers after putting up 22 on 6-of-8 in Wednesday's victory over the Nets. Williams is shooting 47/41/93 on the season. #BullsNation pic.twitter.com/3csebcXytA

— Brett Usher (@UsherNBA) January 7, 2023
Alex Caruso – Chicago – PG/SG – 38% Rostered
(5.4 ppg, 2.8 rpg, 3.4 apg, 1.6 spg, 0.7 bpg, 0.9 3PTs)
Now back-to-back Bulls – craziness in this week's column! Alex Caruso makes his first appearance on our fantasy basketball waiver wire list, and that's mostly due to a breakout game the last time he stepped on the court. Against the Thunder on Friday, the sixth-year guard put up 11 points, four rebounds, five assists, five steals, a block, and hit two three-pointers. Obviously, it's the steals you want to pick him up for, but he's ok in most categories outside of scoring.
Related Fantasy Basketball Waiver Wire Content: