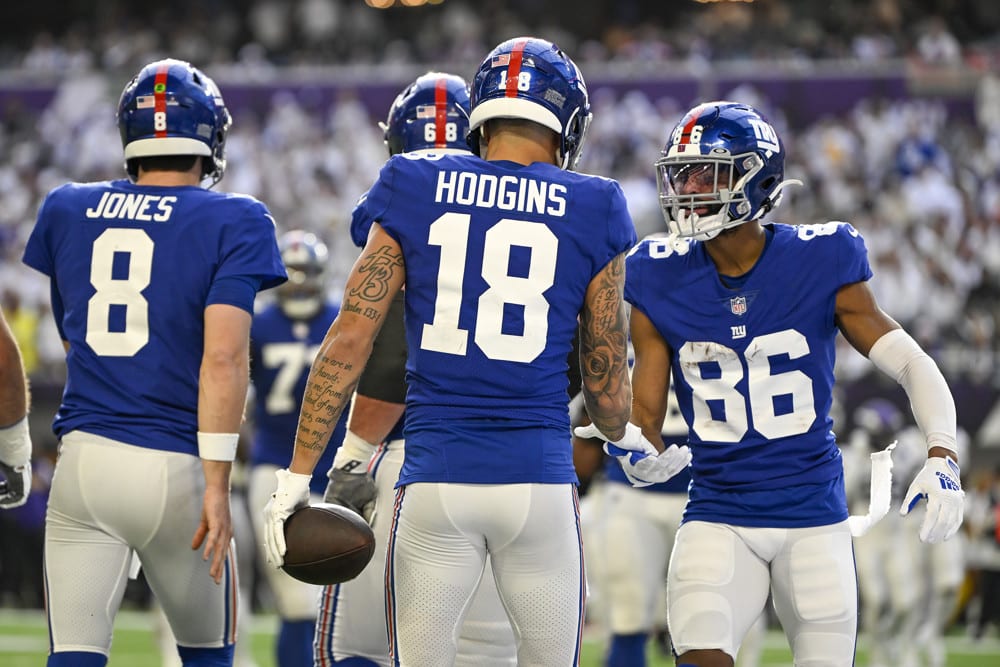 Old-Fashioned Football is back to recap Week 16 and give you some Fantasy Football Week 17 waiver wire targets. Hosts Justin and Miranda are back with your top waiver wire targets. They start with the injury report and studs and duds for Week 16. Mir and Justin also talk a little Sir Throws A Lot. However, the most important part of your day, they go over Week 17 waiver wire targets and potential keepers for next year that may be available on the waivers. Don't forget how much FAAB you should spend on those targets is discussed. Justin and Miranda talk about the injury report, sir throws a lot, and more in this loaded fantasy football podcast.
Fantasy Football Week 17 Waiver Wire Targets Recap Continued
As always, it isn't all fantasy football as Justin and Miranda try Jack Daniels Bottled-In-Bond. They talk about the difference between Tennessee Whiskey and Bourbon. Justin and Miranda try the JD Bonded straight and give their thoughts on it.
Don't forget to make sure you subscribe to the SGPN Fantasy Podcast on Apple and Spotify.  Find Justin Mark (@JMarkfootball) and Miranda Mark (@JMarksWifey) on Twitter.

MORE SGPN FANTASY FOOTBALL CONTENT
Follow SGPN Fantasy Football on Youtube
SGPN Fantasy Football Rankings
Related Content