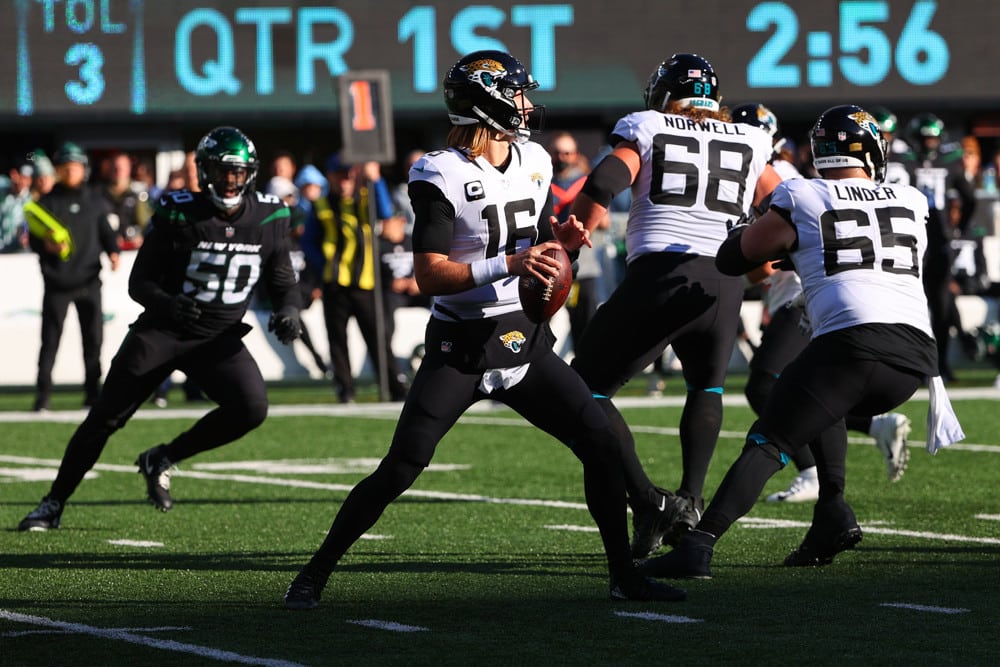 SGPN kicks off Week 16 with the Thursday Night Football Best Bets and Props article. Follow along each night as we roll out our plethora of picks and props from all ranges of odds and potential returns. We start here with Thursday Night Football. The Jacksonville Jaguars visiting the New York Jets.
Who would have thought a Jaguars-Jets game in late December could potentially have massive playoff implications? Well, here we are, both of these. Teams sit "on the bubble" in the AFC playoff picture, the Jaguars one game out of the division lead, and both teams vying for a Wildcard berth.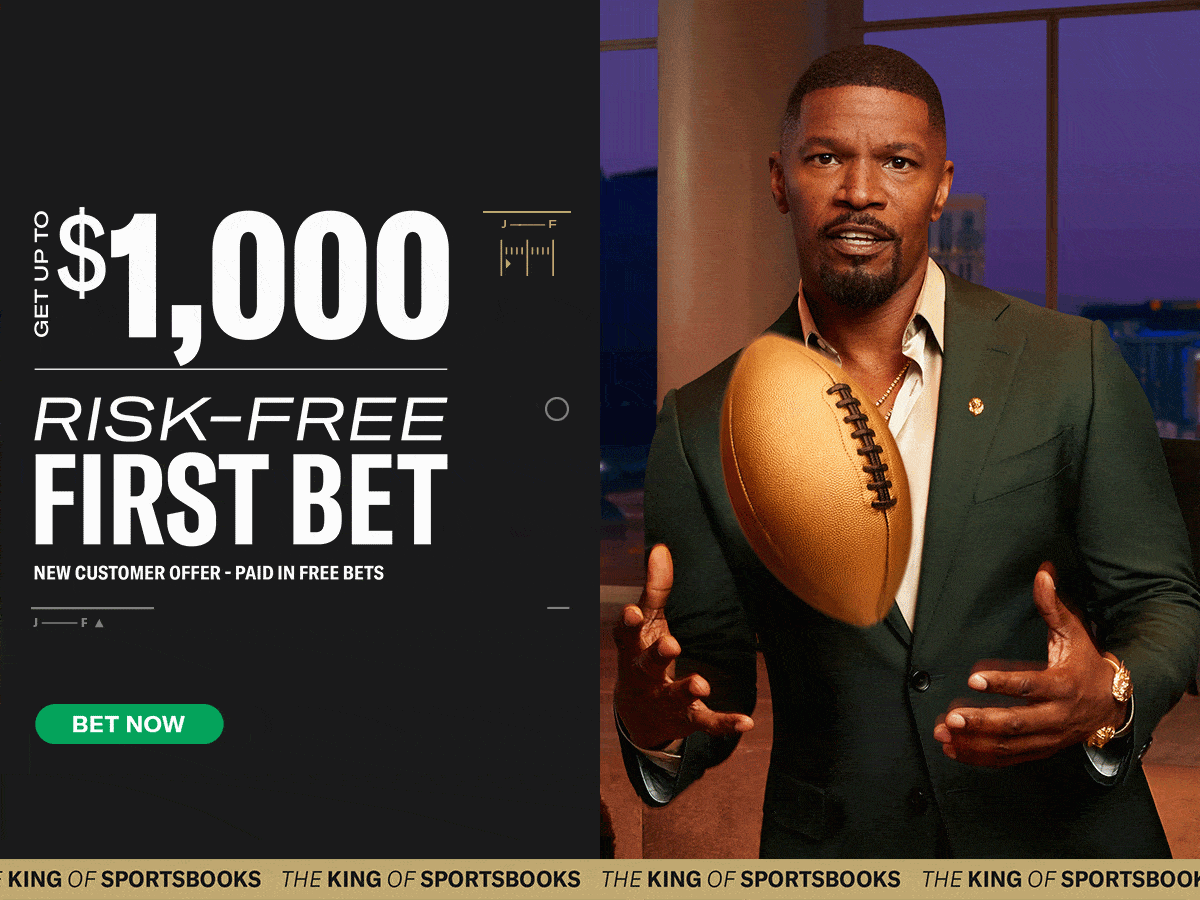 ---
Thursday Night Football Best Bets and Props
The Spread
The spread for this matchup is currently -1 in favor of the New York Jets. WYNNBET is paying -110 either way for each team. Early on, 81% of the public is weighing in favor of the Jaguars, who originally opened at +1.5 point underdogs.
The New York Jets have been one of the better teams against the spread this season. Going 8-6 through their first fourteen games, 1-1 as a home favorite. However, they are just 3-4 overall in home games against the spread in 2022.
The Jacksonville Jaguars, on the other hand, are 6-8 against the spread and 2-5 as road underdogs. They are 6-5 as an underdog in 2022, showing us all of their underdog losses have been on the road. Despite these numbers, I'm choosing to go with the eye test, with Mike White ruled out and Zach Wilson once again starting. Give me the Jaguars.
Pick: Jaguars +1
The Money Line
Well, you're already in the know as to where I'm going with my money line pick, but let's break down the numbers to get a clearer idea of why you might want to toss the Jaguars ML in a few parlays. WynnBet is offering -105 for the Jaguars to win outright, while the Jets are -115.
These two teams appear to be on opposite tracks at this point in the season. After an embarrassing beat down by the Detroit Lions three weeks ago, the Jaguars have righted the ship. Knocking off division rival and current division leader Tennessee Titans on the road (as +3.5 point underdogs). Then following it up with a thrilling overtime shootout win over the Dallas Cowboys in week 15.
The New York Jets, on the other hand, gave the Bears a beatdown four weeks ago, and it's been downhill ever since. Close losses to the Vikings, Bills, and Lions over the last three weeks dropped the Jets from 7-4 to 7-7.
Pick: Jaguars ML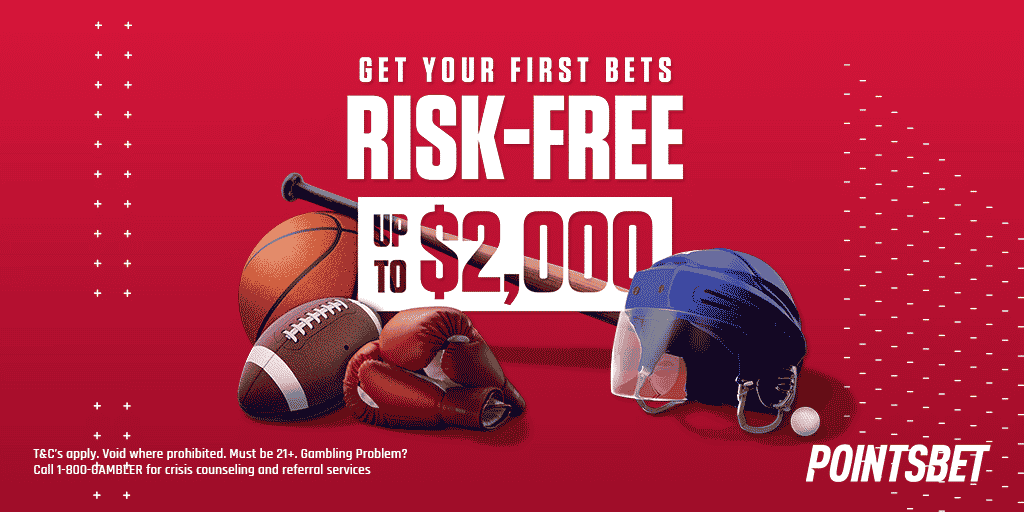 The Total
The total on WynnBet for Thursday Night Football is a low 37.5 points. This game is a battle of teams that go opposite directions in relation to the over/under as well. Jacksonville favors the over going 8-6 on the season, while New York favors the under at 9-5 so far in 2022.
Jacksonville has been on a tear, scoring points. In three of their last four games, they've scored at least 28 points, hitting 36 and 40 points in their last two games, respectively. They have the #12 ranked scoring offensive and #6 in the league in yards per game.
The Jets' last three games have been low scoring, averaging just 17 points per game over the stretch. However, the Jets have shown they aren't afraid to get into a shootout when needed. They scored 31 against the Bears, 27 against Green Bay, 31 against the Browns, and a whopping 40 points in their October drubbing of the Miami Dolphins.
The Jaguars have proven they will score, and the Jets have proven they can score if forced into that type of game plan. Jaguars over 18.5 total team points are one of my favorite bets in this game.
Pick: Over
---
Thursday Night Football Props and Same Game Parlays
Two-Player Anytime Touchdown Parlay
Garrett Wilson (+230) + Zay Jones (+310) = +1253 Odds
Garrett Wilson has had a very impressive rookie campaign. While he's only reached the end zone four times so far, he's done it two times in two different games. Those games were the above-mentioned Chicago and Cleveland games, where the Jets' offense showed up and scored some points.
While he's played with three different quarterbacks this season, they've all thrown to him plenty. Last week the Wilson-to-Wilson connection saw nine targets for four catches and 98 yards. Over the last four games, Wilson has averaged almost ten targets per game. Having not found the end zone in the last three games, he's due to score this week.
Zay Jones has been on fire for this Jaguars offense during this recent scoring high they've been on. Six receptions for 109 yards and three, yes, THREE touchdowns last week led the Jaguars. Over the last five games, Jones has also averaged ten targets per game. Getting two target monsters at better than 12/1 odds is a steal.
Lawrence Props + ML Pick
Trevor Lawrence (Ov 244.5 Pass Yards) + (2+ Pass TDs) + (Jaguars ML) = +450 Odds
Trevor Lawrence has been a man on a mission this season. Last year's #1 overall pick is starting to play up to his hype, something we didn't see much from him in 2021.
Lawrence has thrown for over 245 yards in eight games this season, including four of his last five games. In those same four of the last five games, Lawrence has also thrown two or more touchdowns. Look for Lawrence to shine in what should be a higher-scoring game in prime time.