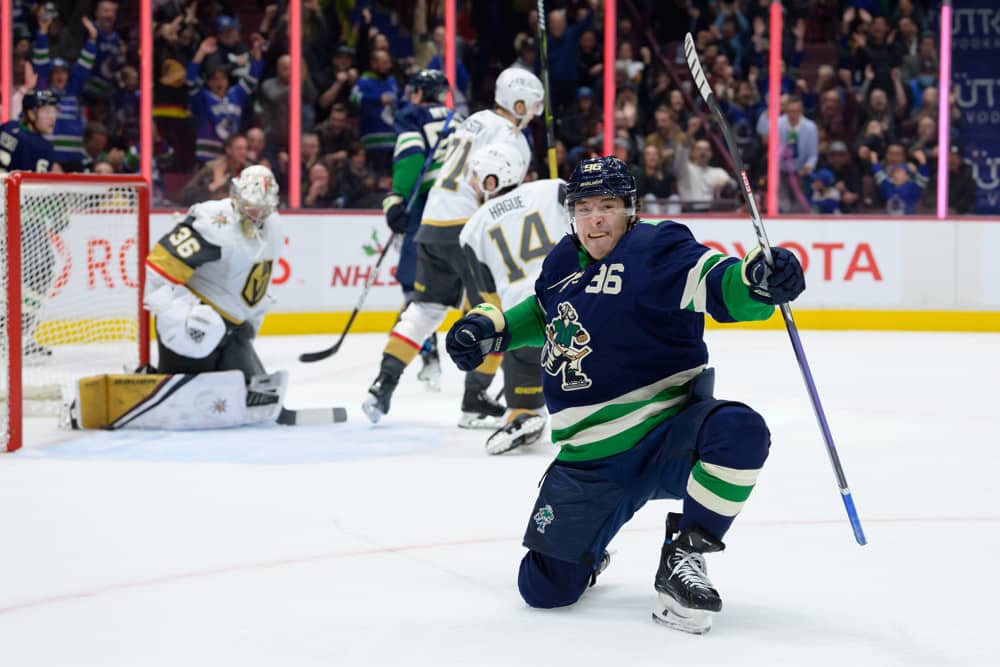 We're past the quarter mark post of the NHL season, so we should know by now which players on our fantasy hockey teams are worthy of hanging on to and which ones we need to jettison. If you do find yourself with some holes to fill on your roster, here are ten players who can help you out. But, as was the case in weeks past, goalie buyers beware.
(only includes players rostered in 50% or less of Yahoo Fantasy leagues; stats listed are after Tuesday's games)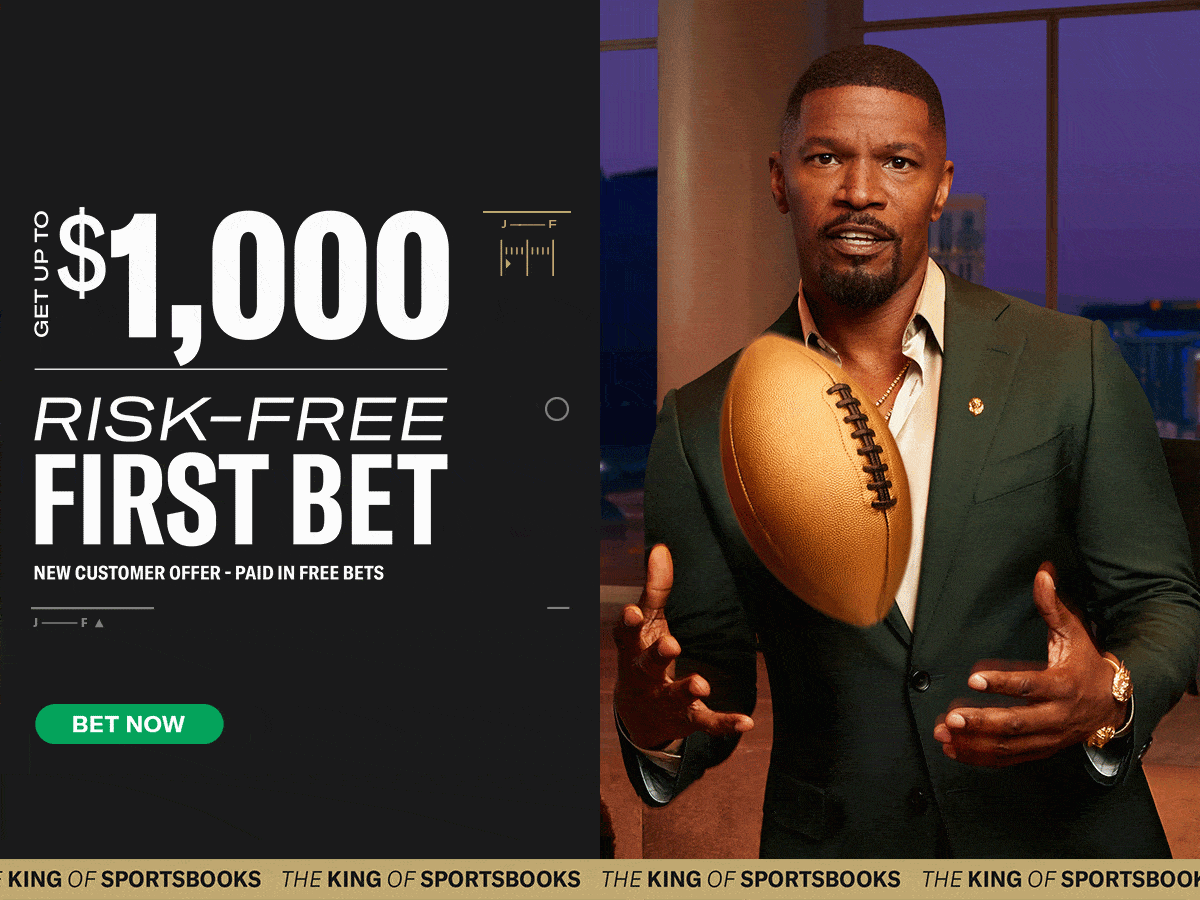 Best Fantasy Hockey Waiver Wire Pickups: Forwards
Andrei Kuzmenko – Vancouver – LW – 50% Rostered
(11 G, 10 A, +5, 7 PPP, 50 SOG, 9 BLK)
Long-time Russian pro Andrei Kuzmenko has acclimated nicely to the NHL in his first season, putting up big numbers for Vancouver as their second-line left winger. He's filling out all the offensive stats nicely, and even skated with the team's first power-play unit. He put up a dud of a game last night (-3 rating), but leading up to that he was on a five-game point streak, a span that saw him net four goals and help on six more.
KUZMENKO IN OT! Andrei Kuzmenko sneaks in behind the defense and buries a beaut to win it for Vancouver!#Canucks pic.twitter.com/XKJXq0VfPh

— Hockey Daily 365 l NHL Highlights (@HockeyDaily365) November 28, 2022
Kevin Hayes – Philadelphia – C – 25% Rostered
(8 G, 16 A, -8, 7 PPP, 60 SOG, 11 BLK)
The editor of this article will be happy I included a Flyer. But this is no charity case, as despite playing on the third line, Kevin Hayes leads the team in goals, assists, and, naturally, points. And power-play points. And shots on goal. After scoring twice last night, Hayes has points in 11 of his last 13 games. Averaging over a point a game, he's well on his way to topping his career high of 49 points he put up in 2016/17.
---
Best Fantasy Hockey Waiver Wire Pickups: Defensemen
Justin Schultz – Seattle – D – 16% Rostered
(3 G, 13 A, +4, 7 PPP, 33 SOG, 24 BLK)
Eleven-year NHL veteran Justin Schultz is on pace for a career year in his first season with the Krak. His three assists last night pushes his point streak to six games, in which he has two goals and eight assists. He's also helping on the power play, with seven points already skating with the team's second power play line.  There isn't a stat category that he doesn't help you in as a defenseman.
Vince Dunn – Seattle – D – 48% Rostered
(4 G, 10 A, +8, 6 PPP, 33 SOG, 24 BLK)
Right on Schultz's tail in the fantasy rankings is teammate Vince Dunn, another player rostered in less than half of fantasy hockey leagues. Playing on the team's top defensive pair and the top power-play unit, Dunn is getting plenty of chances to contribute to the stats we care about in fantasy hockey. And he's on a hot streak, with two goals and four assists in his last seven games.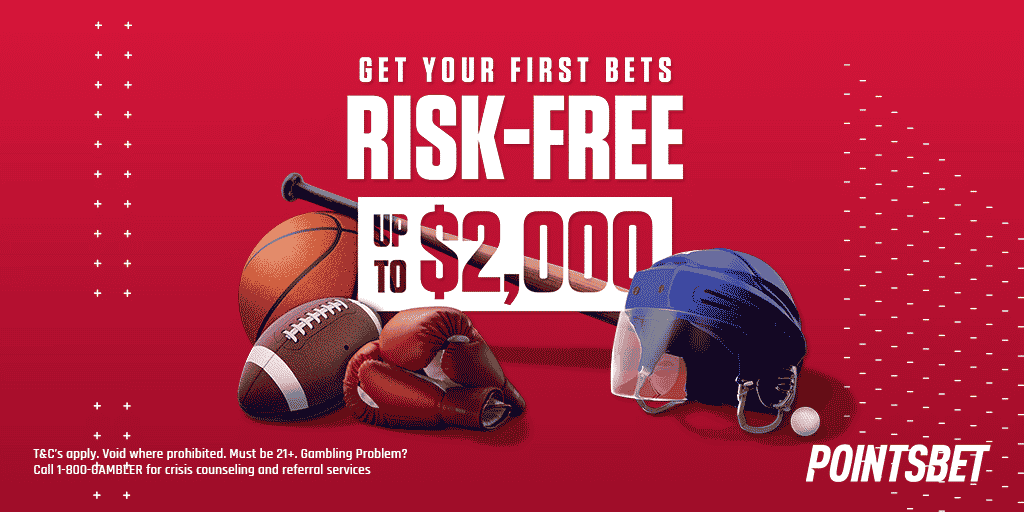 Best Fantasy Hockey Waiver Wire Pickups: Goalies
Karel Vejmelka – Arizona – G – 46% Rostered
(6 W, 41 GA, 447 SV, 2 SHO)
You don't get a lot of variance on our list in terms of goalies, with the limited options out there, so Karel Vejmelka is still the top-rated goalie on the market. And it's not like he's a slouch, ranking ninth so far in fantasy this season (two shutouts help). He's only played once in the past week, and he let in three goals on 36 shots in that contest. But his .916 save percentage is still 15th best in the league.
John Gibson – Anaheim – G – 41% Rostered
(4 W, 66 GA, 558 SV, 0 SHO)
If you're looking for a goalie and Vejmelka is taken in your league, things get a little dicey. Actually, a lot dicey. John Gibson is next up, and he hasn't been so good. A 3.99 goals against, a .894 save percentage?! Yikes. However, he does lead the league in saves with 558, so that's something, right?!
🚓 CALL THE FEDS! 🚓
We have grand larceny in Anaheim!

Suspect: John Gibson#FlyTogether pic.twitter.com/63s4bRUQzu

— Anaheim Ducks (@AnaheimDucks) November 24, 2022
---
Related Content: