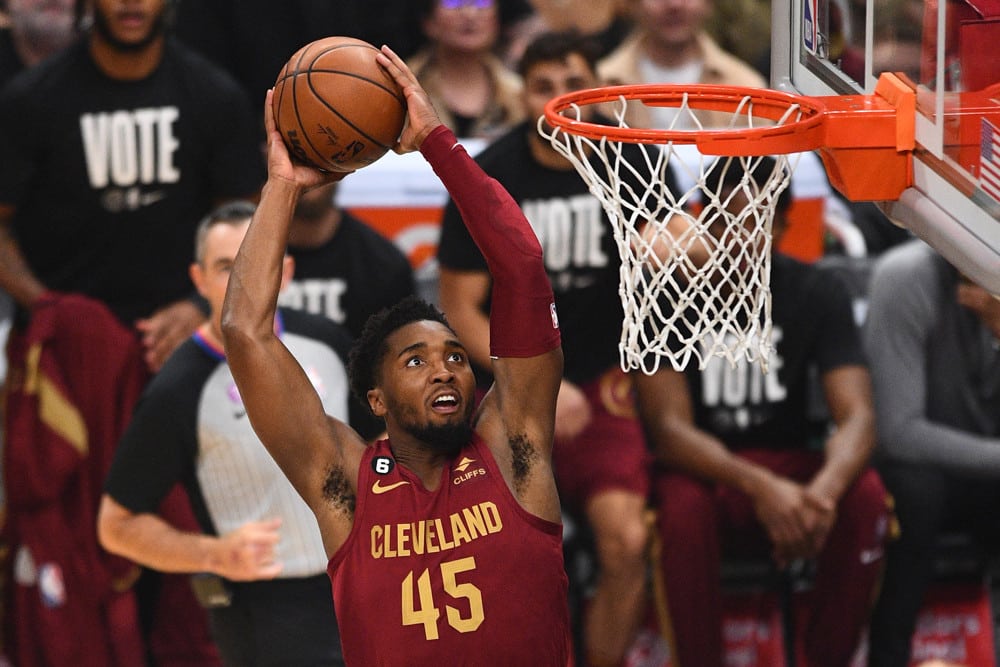 The weekend is right around the corner, but before it comes we have eleven more NBA games including a doubleheader on ESPN. If you need help working through it all and putting together an NBA DFS lineup, we've done all the heavy lifting for you. Not only do we have the big names that are going to keep it going on Friday, but we've got all the hot hands you may not even know about.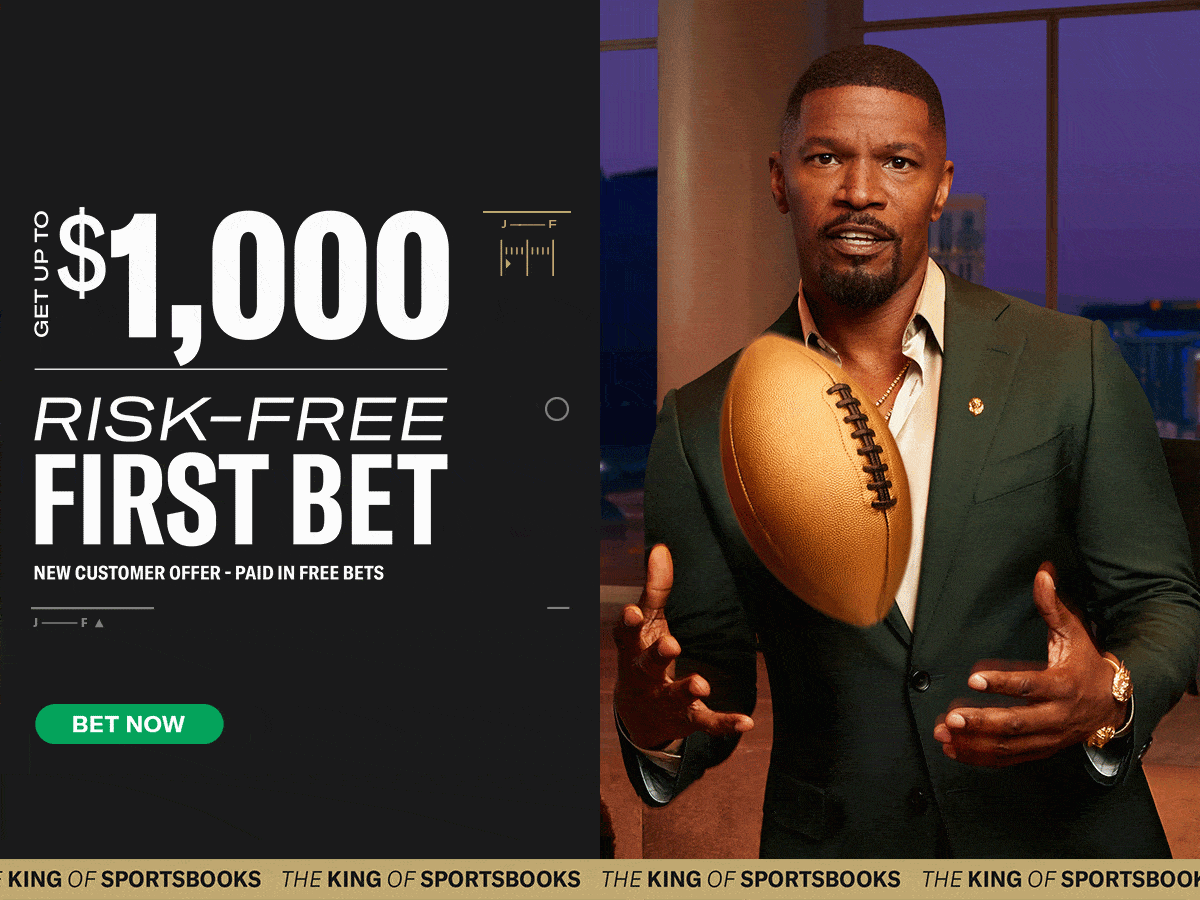 NBA DFS Lineup for Friday – 11/18
PG – CJ McCollum – $8,300
On defense, Boston is right in the middle of the pack in a lot of the metrics. However, they're hovering around the bottom third of the league in defensive 3-point percentage on the road (19th overall). That's part of why I don't mind splurging a bit of my salary on McCollum here. He's been shooting way more deep balls as of late. In his last two games, he's shot 21 times. In the previous four, he shot 24. He's gotten some of his best fantasy games as a result – I think he does it again against the Celtics.
SG – Donovan Mitchell – $9,100
Mitchell is coming off of a rough day shooting against Milwaukee. That helped lower his salary by $400. However, prior to that, he had posted four straight games with at least 29 points. The defensive pressure coming from Charlotte Friday night shouldn't be even close to the issues he faced against Milwaukee. The Hornets are giving up nearly 115 points a game. Compare that with the Bucks cracking just over 106 and there should be ample opportunity for a big night here.
SF – Deni Avdija – $4,600
In each of the last four games that the Wizards have played, Avdija has played at least 30 minutes and put up at least 26.5 fantasy points. Getting that kind of burn for this price is already valuable to an NBA DFS lineup. Then you can add in the fact that the Heat are 26th in the league in rebounding percentage and Avdija is pulling down nearly six a game over his last six.
PF – Aleksej Pokusevski -$5,200
In games where Pokusevski has played at least 25 minutes, he's only once failed to score 25.0 fantasy points. With big man Darius Bazley set to miss Friday's game, it would appear he's likely going to have to be on the floor a bit more. Even if he doesn't, he's been consistently draining threes (at least two in each of his last three) and blocking shots (averaging nearly 3 a game over his last four). Should be worth a spot for this middling salary in this NBA DFS lineup.
C – Kristaps Porzingis – $8,400
I'm doubling down on the rebounders here for Washington because of the low percentage from the Heat. However, Porzingis is worth an extra look for your NBA DFS lineup given just how good he has been at scoring the rock lately. His last three games feature three of his five highest-scoring efforts. A lot of that comes from his fourteen 3-pointers in that span. Miami just so happens to rank 27th in number of threes allowed as well.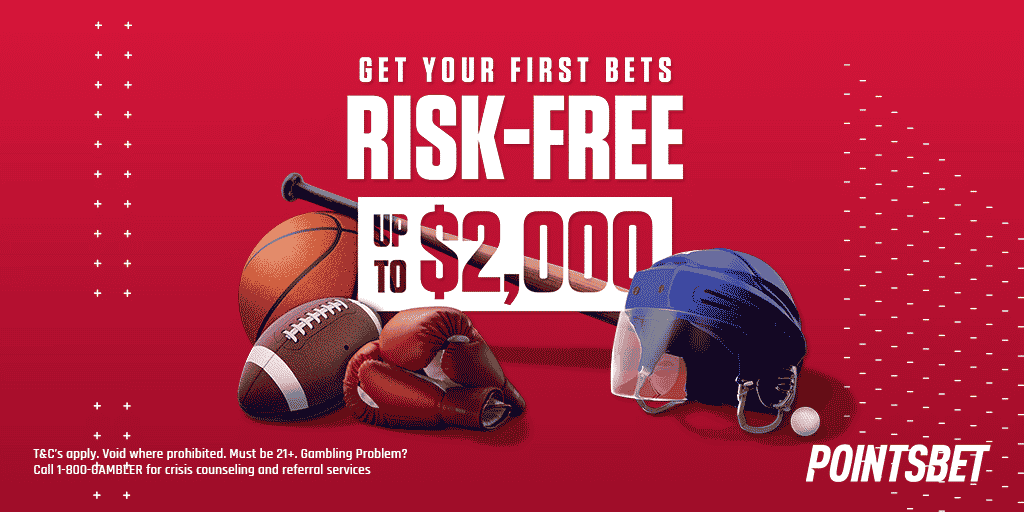 G – Bones Hyland – $5,000
Hyland returned from two games off (COVID protocols) by going for 21 and 7 boards against the Knicks on Wednesday. He fit right back into the lineup and got hot from deep early. His salary keeps going up game to game, but with the production he's getting, it still hasn't reached his actual value.
F – Brandon Clarke – $4,200
Last game out, Steven Adams got in early foul trouble and looked off his game. Clarke ate up a ton of those minutes and wound up scoring 15 points with 13 rebounds. it was a nice reminder to fantasy owners and the Memphis brass of what he's capable of if he gets the playing time. It might be a little bit of a gamble, but I'm thinking that performance earned him some more minutes Friday.
UTIL – Kelly Olynyk – $5,200
Much like Clarke, Olynyk broke out in a big way earlier this week. A 46.8-point performance at home against the Knicks on Tuesday is enough to get anybody excited. Honestly, even if he was around half of that, he wouldn't be the worst play here. With the Suns giving up the 8th most points to opposing centers, I'll roll the dice that it's even higher.
If you'd like even more information that could help your NBA DFS lineups, be sure to check out the NBA Gambling Podcast. The guys are dropping episodes every week to make you the smartest guy at the bar. 
Related Content