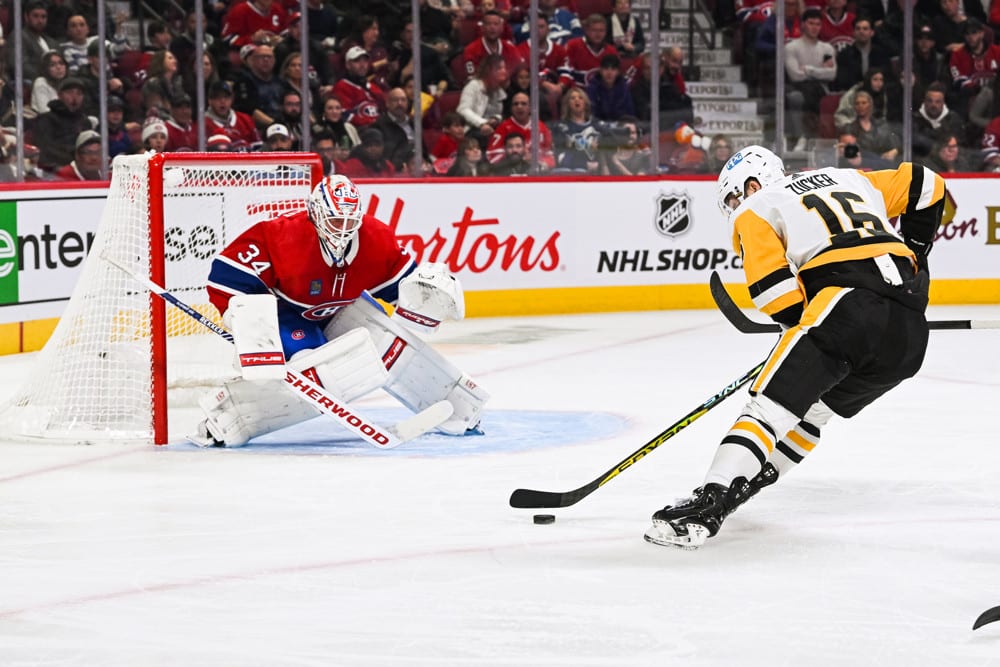 We have an almost complete turnover of players in our fantasy hockey waiver wire column this week from last. One goalie remains, and a couple of names from previous weeks have returned, but elsewhere it's a crop of new names. Here are ten guys who could help you fill any holes you currently have on your roster.
(only includes players rostered in less than 50% of Yahoo Fantasy leagues; stats listed are after Wednesday's games)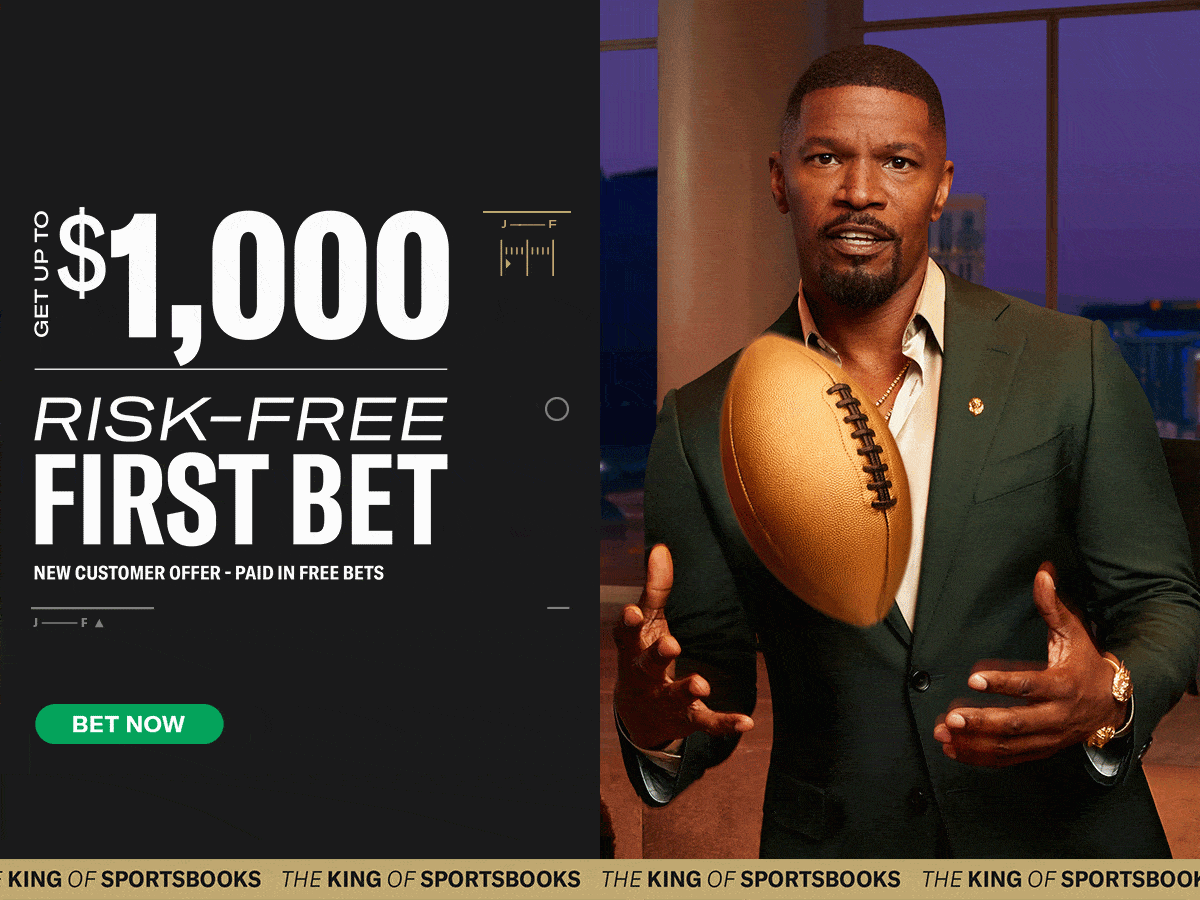 Best Fantasy Hockey Waiver Wire Pickups: Forwards
Jason Zucker – Pittsburgh – LW – 34% Rostered
(4 G, 10 A, +7, 3 PPP, 38 SOG, 4 BLK)
Whoever had 30-year-old Jason Zucker pegged as a point-a-game player in Year 12, raise your hand. Filthy liar. After putting up 17 points in 41 games last season, Zucker is on pace to top that in 17 games this season. He's on a four-game point streak (2 goals, four assists), and has put 15 pucks on net during that span. Considering his career-year was five seasons ago (33 goals, 31 assists), this is surely not going to last, but there's no reason why you can't get in on him while the getting is good.
Tomas Tatar – New Jersey – LW/RW – 20% Rostered
(3 G, 8 A, +13, 0 PPP, 35 SOG, 12 BLK)
Our second forward suggestion is another veteran off to a fast start. Soon-to-be 32-year-old Tomas Tatar hit the 30-point mark in his past two seasons, but already has 11 in 16 games this go around. And he's been a plus/minus monster, ending at +2 in each of his last four games. His +13 on the season is tied with fellow linemate Nico Hischier for third-best in the league. Playing on the top line for the Devils, he should continue to have prime opportunities to be a solid fantasy producer.
---
Best Fantasy Hockey Waiver Wire Pickups: Defensemen
Alec Martinez – Vegas – D – 34% Rostered
(0 G, 2 A, +7, 0 PPP, 14 SOG, 79 BLK)
Golden Knight Alec Martinez continues to lap the league in blocked shots, logging 79 on the year already. The next best player in the NHL, David Savard, has 52. That is pretty much where the only real value from Martinez comes in terms of fantasy, although he normally is also a solid plus/minus contributor – in fact, he logged a +5 game last Thursday.
Filip Hronek – Detroit – D – 38% Rostered
(1 G, 10 A, +3, 5 PPP, 35 SOG, 14 BLK)
Defenseman Filip Hronek puts more traditional numbers on the board than Martinez, with a goal and four assists in his last five games. His 10 assists are tied for second-best on the Wings, and at 25 years old, you'd hope there is room for growth here. His career-high 38 points he put up last season appear to be well within reach.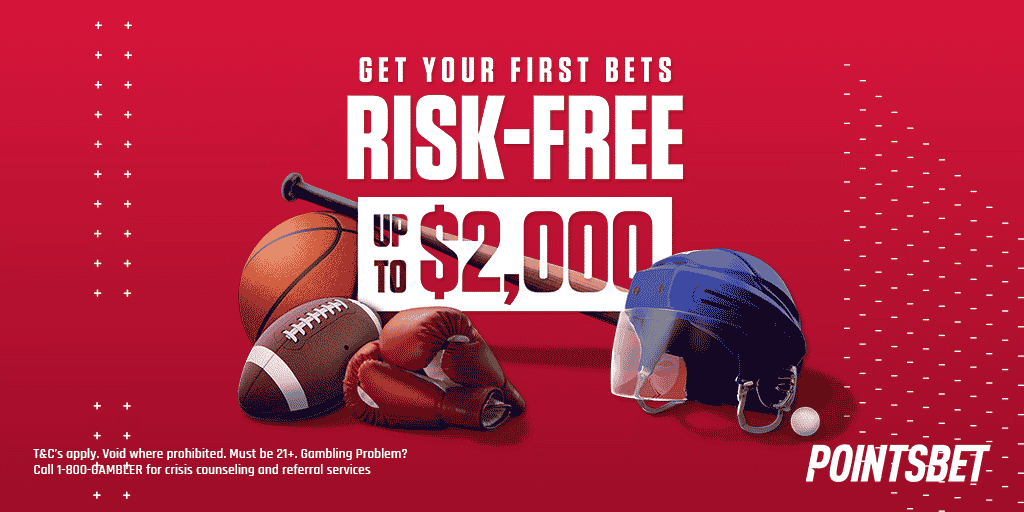 Best Fantasy Hockey Waiver Wire Pickups: Goalies
Karel Vejmelka – Arizona – G – 34% Rostered
(5 W, 34 GA, 377 SV, 1 SHO)
Desert Dog Karel Vejmelka is our top goalie suggestion this week, on the strength of his first shutout of the season (and second of his career) last Thursday against the Islanders. He's up to five wins on the season, with three of them coming in the past week and a half or so. Sporting a solid 3.16 GAA and .910 SV%, he's been a top-10 fantasy goalie this season thus far.
James Reimer – San Jose – G – 40% Rostered
(5 W, 34 GA, 341 SV, 1 SHO)
Another top-10 fantasy goalie sitting on the majority of fantasy hockey waiver wires currently is Shark James Reimer. He's won three straight games, staking his claim as the #1 netminder in San Jose. His stats are right in line with what he's put up in the past few years, so this level of performance should be sustainable the rest of the way.
Other fantasy hockey waiver wire players worth checking out: Nicholas Paul, Kevin Hayes, Arthur Kaliyev, Zach Parise
---
Related Content: