The NFL offseason is a cruel reminder of how the teams devalue the running back position. The NFL Draft and NFL Free agency can be humbling for these star players. There aren't always a lot of prime landing spots that are willing to pay these players money. They often end up staying with their current team, and those who chase the money often end up failing in a new system.
That being said, we have seen some recent success with running backs changing teams. This crop of free agents will be exciting as there is a lot of talent. Some will stay with their teams, some will get new homes, and only some will gain fantasy value. Let's look at the potential free agents for the running back position for the 2023 free agency.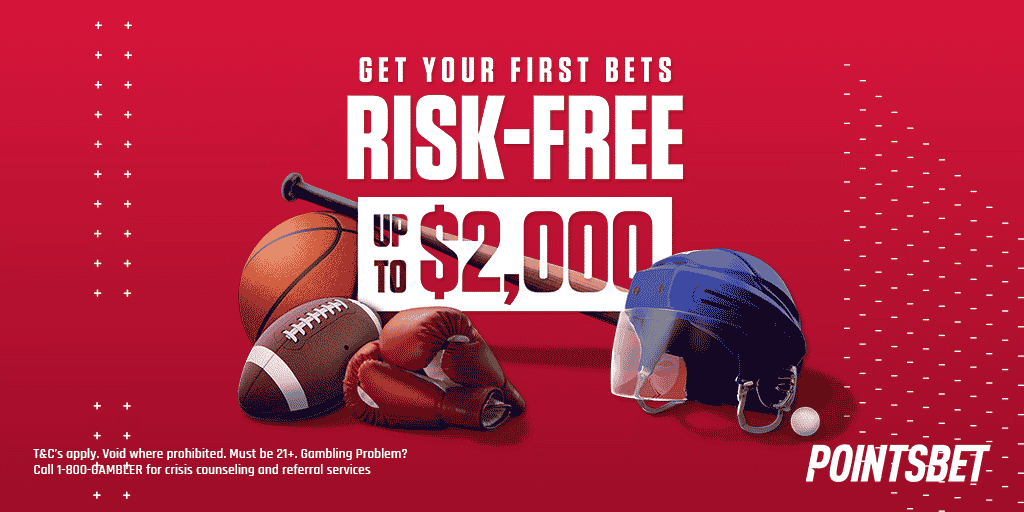 MORE SGPN FANTASY FOOTBALL CONTENT
Dynasty Wide Receiver Rankings
Week 11 Fantasy Football Rankings
SGPN Fantasy Football Youtube Channel
---
2023 RB Free Agency: Dynasty Impact
2023 RB Free Agency Top Ten
Saquon Barkley (Age 25) – New York Giants
Saquon Barkley started out his career on top of the league, and the last two seasons have been massive disappointments. Between injuries and inefficient play, Barkley's stock had plummeted. The combination of a healthy Barkley and the positive offseason moves have revitalized Saquon. This also has boosted his stock, and the Giants will have the decision to make this offseason.
A franchise tag would be the safest option for the Giants, especially with Barkley's injury history. There is also a lot of paying running backs now working out. Spotrac has the market value for a new contract to be four years, $47.3 million (11.8 million/year), which is much closer to the deal Joe Mixon was given. Barkley and his agent will want something closer to the four years $64 million deal ($16.4 million/yr)  given to Christian McCaffrey.
We will find out how this new regime values running backs, but it is likely that Barkley returns. The Giants have one of the youngest teams in the league, and they have unloaded some contracts this season. If Barkley hit the market, he would absolutely have suitors, and his dynasty managers would hope he landed with one of the top offenses. The hope would be a team that uses him in the passing game and gives him the volume the Giants do. If Barkley left the Giants, there is no heir apparent, and the Giants would likely turn to free agency or the draft for a replacement.
Josh Jacobs (24) – Las Vegas Raiders
The Raiders did not pick up Jacobs' 5th-year option, and there were a lot of concerns for him this year in Las Vegas. We have seen multiple years of his usage being capped under John Gruden, and Jacobs' stock was pretty low this offseason. Jacobs started the season off hot and was finally getting used on 3rd downs through the first six weeks. Jacobs was a top 3 back and was really showing his worth; his dynasty stock was rising.
In the last two weeks, we have seen a lot more Ameer Abdullah on 3rd downs. Jacobs' stock will continue to take a hit if this continues. If Jacobs leaves in free agency, that would open the door for Zamir White. White could be a great buy low in dynasty right now for this scenario.
If Jacobs were to hit free agency, it would leave a lot up in the air, and that makes him a more difficult investment in the dynasty. There are plenty of landing spots that would make his dynasty managers happy. Staying with the Raiders looked a lot better two weeks ago. The Dolphins have two free-agent running backs; Jacobs would be a monster in that system if he left the Raiders.  The Falcons would be another great spot as he returns back to the south, where he is from.

Tony Pollard (Age 25) – Dallas Cowboys
The fantasy football community finally got to see Tony Pollard get the job to himself, and he did not disappoint. Pollard's free agency could push against the Cowboys' and Jerry Jones' love for Ezekiel Elliot. Ezekiel Elliot's contract makes it very difficult to resign Pollard. The Cowboys' have an out-of-Ezekiel Elliot's contract in 2023 as well per Spotrac 2023, 4 YR, $50,124,551; $11,860,000 DEAD CAP. The dead cap is more management in 2024 at $6 million and in 2025 at $1.7 million. This could have Ezekiel Elliot on the roster bubble, and the team could turn to Pollard. If Pollard were to hit free agency, there would be a lot of excitement.
But, we also have never seen Pollard in a lead role, and it would be a risky situation if people were to invest heavily. We see the upside, and the reward could also be huge. Going to get him now comes with risk, but you should be checking in on the price before it goes up. Spotrac suggests a moderate contract for Pollard at 3 yrs, $15,364,104. This could afford the Cowboys to be able to keep Pollard on the roster and possibly restructure Zeke's deal.
This would be less than ideal for the Pollard managers. This is something you need to consider when trading for him. Tony Pollard being free from the Cowboys is the dream; putting him on the Rams with a play-caller like McVay would be a ton of fun. Pollard managers can only hope he goes to a good offense and gets the lead role. Imagining him in a Chiefs or a Bills jersey would be a dream.
Miles Sanders (Age 25) – Philadelphia Eagles
Miles Sanders is pretty similar to Josh Jacobs. We have seen a lot of potential and some flashes, but his usage has been maddening. But the injuries have made it worse. Things are finally coming together this year, and for him, it could not be better timing. The Eagles were rumored to be in the market for a running back at the deadline, and they didn't make a deal. If Sanders keeps playing the way he is playing, the Eagles will be forced to resign, or his market might be strong enough that he leaves for more money elsewhere.
The Eagles would be a prime landing spot for a running back in the draft. Sanders could be on the way out or in for some company if he stays with the Eagles. The Eagles will have plenty of draft capital if they want to invest in a new back. Sanders has not done enough to earn himself a long-term deal anywhere, and he could end up on a short-term deal.
That brings a range of outcomes for Sanders if he leaves in free agency; really hard to invest right now unless the price is right. Sanders is in a prime landing spot right now; not sure if there are too many better spots. The Panthers have Foreman hitting free agency next year, and they just moved CMC; they could be a spot for him.
David Montgomery (Age 25) – Chicago Bears
The Chicago Bears have torn down the roster and have unloaded some massive contracts. Khalil Mack was traded this offseason, and Robert Quinn was traded last week. The team also just traded Roquan Smith, who was looking for a big payday. This team will have $120 million, and plenty of draft picks. They could spend that money on David Montgomery, or they could draft his replacement. They also could invest it elsewhere and let Montgomery walk.
This would open the door for Khalil Herbert, who looks as good or better than Montgomery, who is already under contract. Herbert is absolutely a buy right now with the hopes of this happening. Montgomery's outcomes are all over the place. That makes him a hold right now for sellers and a risky buy. Herbert's managers hope he leaves, but this may not happen. Montgomery to Bills would be interesting; they need a bigger and more physical back.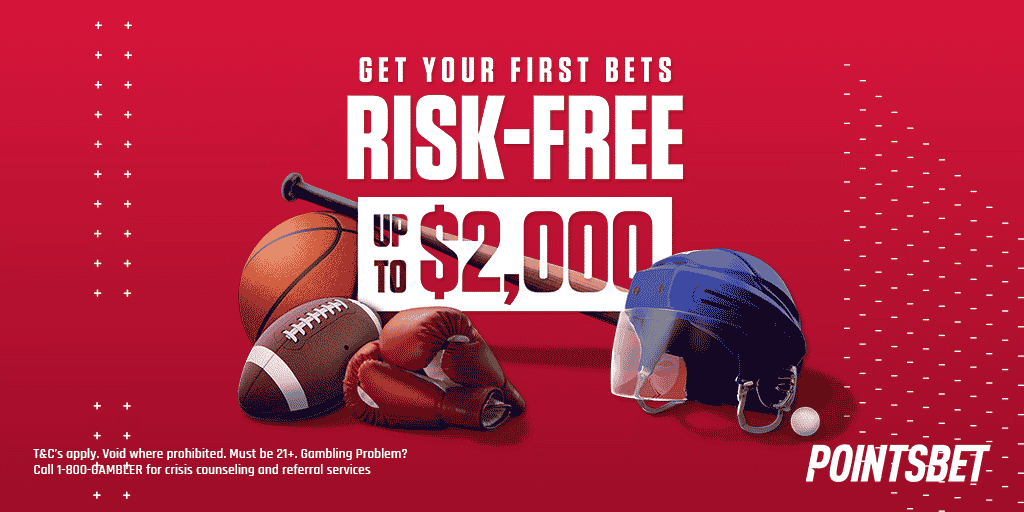 Kareem Hunt (Age 27) – Cleveland Browns
Kareem Hunt wanted a new contract or to be traded this offseason, and we all thought he would be traded at the deadline. He didn't, and he lost a prime year of his career backing up Chubb. Hunt looks very likely to be out of town, and we all can hope for a good landing spot. Reuniting with the Chiefs or going to the Rams were the hopes at the deadline, could also be the hopes this offseason.
D'Ernest Johnson, who is also a free agent, could return on a cheaper deal and see his dynasty stock rise. Cleveland spent a lot of draft capital on Deshaun Watson and will likely be looking for a cheaper option to back up Chubb. Chubb is getting older as well, and Cleveland will eventually have to look for a younger, more long-term option behind him. Jerome Ford is also on the roster and worth a stash with Hunt's free agency looming.
Alexander Mattison (Age 25) – Minnesota Vikings
Tony Pollard and Alexander Mattison's names are synonymous as they have been two of the most high-profile handcuffs for years. They are both tied to aging running backs, and they both are hitting free agency next off-season. Like Pollard, the primary back is also on a big contract. Like Zeke, Dalvin's contract also voids in 2023. Cook has played extremely well this year, but the team could get out from under his contract.
Per Spotrac, POTENTIAL OUT: 2023, 3 YR, $27,284,650; $6,202,544 DEAD CAP. Spotrac also lists Alexander Mattison's contract at 2 yrs, $4,795,568. This is definitely not starter money, and the Vikings could bring him back to backup Cook at that cost. Mattison managers hope this is not the case, but this is a realistic possibility.
Mattison's suggested market value doesn't suggest great things, but if he were to land a spot, he would have a HUGE increase in dynasty value. Putting Mattison on the Rams or on the Chargers. If he were to be a lead on the Bills, Falcons, Panthers, or Chiefs would all just blow up his value.
Devin Singletary (Age 25) – Buffalo Bills
Spotrac has Singletary down for a projected 3 yrs, $15,929,541, which is about $5.3 Million per year. That is a fairly reasonable contract, especially with how well he has played this year and in comparison to the others in this free-agency class. Singletary has quietly had a very good year, but his stock is still low. Even Spotrac shows significantly less value.
Rashaad Penny (Age 26) – Seattle Seahawks
Rashaad Penny was a free agent last year, and despite finishing the 2021 season on fire, he didn't sign a big contract. He actually stayed with Seattle on a one-year $5 million deal. Penny started the season off playing extremely well, but he ended up breaking his leg and will miss the remainder of the season. Since then, Rookie Ken Walker III has been unstoppable, and even if Penny returns, he may not get his job back.
If Penny leaves in free agency, he will be one of the more talented backs on the market. But his injury history will likely cost him some money again, as he will sign a short-term deal somewhere. A great landing spot could give him a small boost; Penny could be a buy-low right now in dynasty leagues and a cheap starter for next season in the right situation.
James Robinson (Age 24) – New York Jets
James Robinson tore his Achilles at the end of the 2021 season, and no one was sure if he would be ready to go for 2022. Not only was Robinson ready to play, but he started over Travis Etienne. Robinson was also playing at an extremely high level before the team decided to turn to Travis Etienne.
The team traded Robinson, knowing he was going to be a free agent and will finish the season on the Jets. Robinson is still just 24 years old and is one of the younger free agents on the market. Robinson has shown a 3-down skillset, and his play so far this season is extremely positive, considering he is coming back from an Achilles tear. Spotrac has him projected in the similar range to a Devin Singletary or a Tony Pollard at 4 yrs, $15,415,112.
---
The Best of the Rest
Damien Harris (Age 25) – New England Patriots

Harris is one year removed from scoring 15 touchdowns, and he is now the backup to Rhamondre Stevenson. The Patriots also drafted two running backs this year, and Harris is likely out of town. The Patriots rarely invest in running backs, and it looks like they have already replaced Harris. It's very unlikely Harris ends up as a starter somewhere, or at least he won't have the backfield to himself in 2023. 
Jeff Wilson Jr. (Age 26) – Miami Dolphins
Jeff Wilson had a very nice season in spot duty in 2020, but in 2021 he didn't come back well following his injury. In 2022, he has right back at it and after being traded, looks like he could take over the Miami backfield. Mostert is also a free agent in 2023. Wilson could end up back with Miami and be a nice short-term starter for dynasty managers who got him on the cheap or even on the wire.

Raheem Mostert (Age 31) – Miami Dolphins
Mostert has a tumultuous career, and he has bounced around quite a bit. He flashed in San Francisco but hasn't been able to stay on the field. This year he was playing really well, and just when people started to build any type of trust in him, they traded for Jeff Wilson. To add insult to injury, they traded away Chase Edmonds about 2 hours prior, and it looked even better for Mostert. The stock of a dynasty RB can change in the blink of an eye. Speaking of that, Mostert's injury history is always a concern. You missed your window to sell, and now you will just have to hold.
Darrell Henderson Jr. (Age 25) – Los Angles Rams
Henderson is currently the starter for the Rams, but that is not saying much. This is one of the worst rushing attacks in the league. Henderson has been unable to take over this backfield despite multiple opportunities. Henderson could end up back with the Rams or as a backup somewhere else; his value in 2023 does not look great.

Jamaal Williams (Age 27) – Detroit Lions
Jamaal Williams is a good running back and plays well when called upon. His personality and leadership stand out everywhere he has gone. Williams will find a home and it could very well be right back with the Lions. He offers some short-term value this year, but we don't know about 2023. Williams will be a backup somewhere and we will all be cheering for him unless you have the starter.
---
The Leftovers
D'Ernest Johnson (Age 26) – Johnson could get resigned if the team lets Hunt go. He has played well when needed, but he has yet to carve out a role with the current depth chart.

D'Onta Foreman (age 26) – Foreman played really well last year and earned another chance in Carolina. With the CMC trade, we have seen some short-term value in him. I would trade if I could; he is likely back to a backup role soon. That first game without CMC was a nice little trade window; this last weekend brought it back down for now.

Deon Jackson (Age 24) – Deon Jackson looked great in two performances this year, but last week was a disappointment. The team is in flux, and we don't know where he will end up next year and what that role will look like. 
Kenyan Drake (Age 28) – Drake has bounced around the last few years since getting paid in Arizona. Drake will stick around, but likely in a backup role. Trade if you can.
Latavius Murray (Age 32) – Murray has had a slight resurgence in value. You won't be able to get much for him, but at 32, his playing days are coming to a close.

Ronald Jones (age 25) – Jones went from the starter to back up to on the roster bubble. Jones' receiving ability and pass-blocking have really held him back. Jones is a talented runner and could find himself as a depth piece again next year.