After continuously being doubted TCU made a big statement in Primetime at Austin, Texas with a 17-10 victory over the Longhorns. Also, we saw two of the PAC 12's best teams (Oregon and UCLA) fall at home. Lots of talking heads are debating who should be ranked higher. Eye test this, strength of schedule that. The bottom line is, how do we dissect this new set of College Football Playoff Top 25 rankings to bet on these teams this upcoming week? Can we get some bowl projections too? The Sports Gambling Podcast Network will provide you with insight into the Week 12 College Football betting odds and more.

College Football Playoff Top 25 Rankings
1. Georgia Bulldogs (10-0)
Week 12: WynnBET (-22.5) Georgia at Kentucky
The Georgia Bulldogs defense made Mississippi State completely one dimensional in their 45-19 win. Hail State averaged just over three yards per rush in the route. Ladd McConkey totaled 141 yards and two touchdowns in the 45 point offensive outpouring. Georgia is favored by 22.5 points against Kentucky. Beware, do not overlook the back-to-back road spot here for the Bulldogs. Kentucky will be a really nice contrarian pick all the way until kickoff.
2. Ohio State Buckeyes (10-0)
Week 12: (-27.5) Ohio State at Maryland
Ohio State bounced back in Week 11 by blowing out Indiana 56-14. The committee currently has the Buckeyes ranked at No. 2 and therefore in the college football playoff. Injuries at the running back position are piling up for Ohio State. In the midst of a 147 rushing yard game with a touchdown, Miyan Williams left with an injury. Add him to the list that also includes TreVeyon Henderson. There is some good news for the Buckeyes though, the third stringer Dallan Hayden ran for 102 yards on 19 rushes. Will Ohio State avoid the Week 12 Michigan lookahead spot and cover the 27.5 point spread against Maryland?
3. Michigan Wolverines (10-0)
Week 12: WynnBET (-18) Michigan at Illinois
Nebraska was no competition for the 3rd ranked Michigan Wolverines who won 34-3. Top running back Heisman candidate Blake Corum ran for 162 yards and a touchdown. In Week 12 the Wolverines are favored by 18 points against Illinois. In the past 10 seasons Michigan is 5-2 straight up, 3-4 ATS with outright losses to Maryland and Iowa in the Ohio State lookahead spot. Just keep that in mind when you bet on this game. Listen to The College Football Experience's Week 12 Picks live stream on Wednesday at 8:30 PM EST to hear what Colby, Patty C, and Nick think about it.
4. TCU Horned Frogs (10-0)
Week 12: WynnBET (-2.5) TCU at Baylor
In the third set of the College Football Playoff Top 25 rankings, TCU stays ranked at No. 4. Some still argue that TCU has played a tougher schedule than Ohio State and Michigan. Bottom line, the path to the college football playoff for the Horned Frogs is simple. If TCU wins out then they get into the playoff. It is evident that with a loss TCU would not get a seat at the table because the committee does not respect the Big 12. Expect Sonny Dykes' squad to have a chip on their shoulder for the rest of the season as they control their own destiny but could the second leg of a back to back road trip clip the Horned Frogs?
5. Tennessee Volunteers (8-1)
Week 12: (-21) Tennessee at South Carolina
After rocking Missouri's world 66-24, Tennessee stays at No. 5 in the College Football Playoff Top 25 rankings. The good news for Volunteers fans is that Tennessee is still above LSU, who has clinched an appearance in the SEC Championship game. Heisman hopeful Hendon Hooker went 25/35, 355 yards, and 3 TDs. The Volunteers enter the Week 12 game as 21.5-point favorites at South Carolina. Could Beamer Magic be in the queue to skew the college football playoff picture?
6. LSU Tigers (7-2)
Week 12: (-14.5) LSU vs UAB
LSU escaped with a 13-10 win in a letdown spot at Fayetteville, Arkansas. It was the coming out party for linebacker Harold Perkins Jr. The Freshman LSU defender recorded four sacks in a terrific defensive effort by the Tigers. The College Football playoff committee moves LSU up one spot and the Tigers are laying 14.5 in their Week 12 nonconference matchup against UAB. Listen to The College Football Experience's Week 12 Picks live stream on Wednesday at 8:30 PM EST to hear what Colby, Patty C, and Nick think about it.
7. USC Trojans (9-1)
Week 12: (-2.5) USC vs No. 16 UCLA
On Friday night USC covered the 34-point spread and mauled the Colorado Buffaloes. Caleb Williams accounted for five total touchdowns and threw for 268 yards in the winning effort. As 2.5-point favorites in Week 12, USC travels to their LA rival and future Big Ten foe UCLA. It won't be as good of a matchup as we once hoped but Dorian Thompson-Robinson and the Bruins will be out for blood after tripping up to Arizona last week.
8. Alabama Crimson Tide (8-2)
Week 12: (-12) Alabama vs Austin Peay
Interestingly enough Alabama was outgained by Ole Miss 403 to 317 but a strong defensive second half that only surrendered seven points secured the W. The Crimson Tide were slotted ninth by the college football playoff committee. The biggest concern about this Crimson Tide team has been Will Anderson Jr. The nation's best linebacker last year has not provided the same production he did just a year ago. Alabama has the SEC Powerhouse that is the FCS (7-3) Austin Peay Governors on deck.
9. Clemson Tigers (9-1)
Week 12: (-19) Clemson vs Miami Florida
Jeremiah Trotter Jr. and the Clemson Tigers evaded Louisville with a 31-16 victory. Trotter Jr. recorded seven tackles for the Tigers in the effort. Clemson could still make an argument to get into the college football playoff if they face North Carolina in the ACC Championship and the Tigers win out. Clemson is currently 19-point favorites against Miami Florida who have been skidding as of late.
10. Utah Utes (8-2)
Week 12: WynnBET (+3) Utah at Oregon
By virtue of Oregon's close loss to Washington, Utah has moved into this week's college football top 25 rankings top 10 teams. The Ducks could reclaim what was once theirs when the Utes travel to Eugene, OR in Week 12. Utah is currently a three point underdog. After Tavion Thomas ran for 180 yards and 2 TDs leading Utah to socre 42 points unanswered against Stanford can the Utes have a similar performance against Oregon?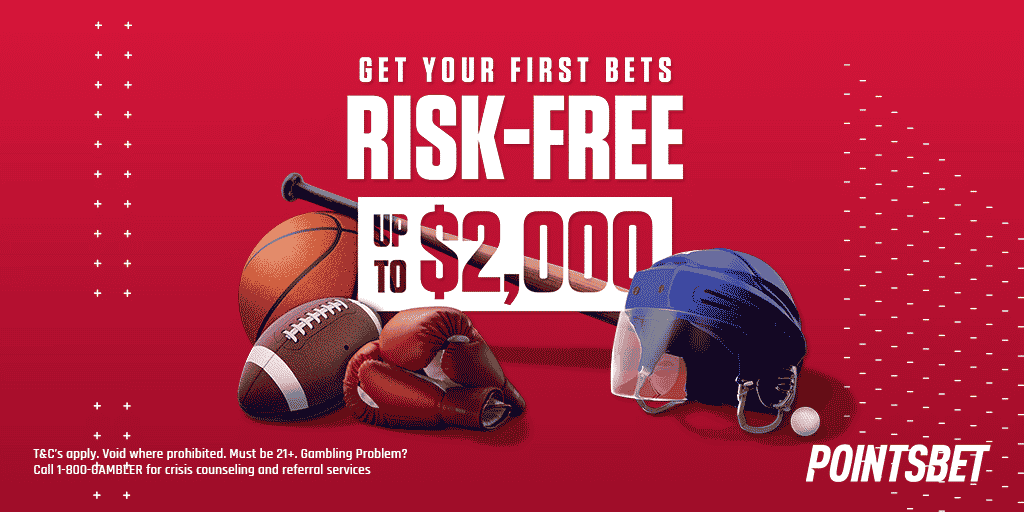 College Football Playoff Top 25 Rankings Cont.
11. Penn State Nittany Lions (8-2)
Week 12: WynnBET (-19) Penn State at Rutgers
12. Oregon Ducks (8-2)
Week 12: WynnBET (-3) Oregon vs Utah
13. North Carolina Tar Heels (9-1)
Week 12: WynnBET (-21) North Carolina vs Georgia Tech
14. Ole Miss Rebels (8-2)
Week 12: WynnBET (-2.5) Ole Miss at Arkansas
15. Kansas State Wildcats (7-3)
Week 12: WynnBET (-7.5) Kansas State at West Virginia
16. UCLA Bruins (8-2)
Week 12: WynnBET (-19.5) UCLA at No. 7 USC
17. Washington Huskies (8-2)
Week 12: WynnBET (-31) Washington vs Colorado
18. Notre Dame Fighting Irish (7-3)
Week 12: WynnBET (-21) Notre Dame vs Boston College
19. Florida State Seminoles (7-3)
Week 12: WynnBET (-24) Florida State vs Louisiana
20. UCF Golden Knights (8-2)
Week 12: WynnBET (-16.5) UCF vs Navy
21. Tulane Green Wave (8-2)
Week 12: WynnBET (-3) Tulane vs SMU
22. Oklahoma State Cowboys (7-3)
Week 12: WynnBET (+7.5) Oklahoma State at Oklahoma
23. Oregon State Beavers (7-3)
Week 12: WynnBET (-8) Oregon State at Arizona State
24. NC State Wolf Pack (7-3)
Week 12: WynnBET (+4) NC State at Louisville
25. Cincinnati Bearcats (8-2)
Week 11: WynnBET (-17) Cincinnati at Temple
College Football Bowl Projections
College Football Playoff
Chick-Fil-a Peach Bowl: Saturday, December 31st – Atlanta, GA
No. 1 Georgia vs No. 4 TCU
Vrbo Fiesta Bowl: Saturday, December 31st – Glendale, AZ
No. 2 Ohio State vs No. 3 Michigan
Other New Year's Six Bowl Projections
Capital One Orange Bowl: Friday, December 30th – Miami, FL
No. 6 LSU vs No. 9 Clemson
All State Sugar Bowl: Saturday, December 31st – New Orleans, LA
No. 5 Tennessee vs No. 15 Kansas State
Rose Bowl: Monday, January 2nd – Pasadena, CA
No. 11 Penn State vs No. 7 USC
Goodyear Cotton Bowl: Monday, January 2nd – Arlington, TX
No. 8 Alabama vs No. 20 UCF
RELATED CONTENT