We are at that point of the year where we can start to sniff the end of the college football season. Week 10 has already begun with MACtion but after week 9 we have received our first set of College Football Playoff Top 25 rankings. Lots of talking heads are debating who should be ranked higher. Eye test this, strength of schedule that. The bottom line is, how do we dissect these rankings to bet on these teams this upcoming week? Can we get some bowl projections too? The Sports Gambling Podcast Network will provide you with insight into the Week 10 College Football betting odds and more.

College Football Playoff Top 25 Rankings
1. Tennessee Volunteers (8-0)
Week 10: WynnBET (+8.5) Tennessee AT No. 3 Georgia
The Tennessee Volunteers own the best resume in college football. With wins at No. 10 LSU and against No. 6 Alabama the Volunteers are the correct team to have at No. 1 overall and currently in the college football playoff. The Vols' offense has looked incredible so far this season. Quarterback Hendon Hooker is the Heisman favorite, and wide receiver Jalin Hyatt has broken the school record for receiving touchdowns through nine weeks. With all that said, their biggest test comes this week in between the hedges. With that No. 1 rank slapped next to Tennessee's name, the public will flock to bet on them this weekend.
2. Ohio State Buckeyes (8-0)
Week 10: WynnBET (-38.5) Ohio State AT Northwestern
The committee currently has the Ohio State Buckeyes at No. 2 and therefore in the college football playoff. Ohio State's best win came in Week 9 when they visited Penn State and pulled away late. The defense looked impressive and contained a breakout performance by J.T. Tuimoloau. The five-star edge rusher compiled two interceptions, two sacks, and a forced fumble against No. 15 ranked team in the College Football Playoff Top 25 rankings. Pulling out a win in Evanston shouldn't be an issue for the explosive Buckeyes offense. But can they cover the insanely high 38-point spread? Listen to The College Football Experience's Week 10 Picks live stream on Wednesday at 8:30 PM EST to hear what Colby, Patty, and Nick think.
3. Georgia Bulldogs (8-0)
Week 10: WynnBET (-8.5) Georgia vs Tennessee
The Georgia Bulldogs have been ranked No. 3 by the college football playoff committee. Some could argue that Georgia has a better resume than Ohio State but that will all be resolved after this weekend. The Bulldogs understand the assignment ahead of them. If they can take care of business this Saturday against No. 1 Tennessee, Georgia will become the new No. 1 team next week. Lose, and it's a tough hole to climb out of to make it into the top four teams. Georgia owns arguably the best defense in all of college football and it presents a matchup of styles vs. Tennessee. Best defense vs best offense, WynnBET favors the best defense by 8.5 points.
4. Clemson Tigers (8-0)
Week 10: WynnBET (-3.5) Clemson AT Notre Dame
With three ranked wins vs No. 22 NC State, No. 20 Syracuse, and at No. 21 Wake Forest, the College Football Playoff committee ranked the Clemson Tigers at No. 4. One could argue the Tigers have cleared the toughest part of their schedule. Clemson's defense has been consistent but there are questions at the quarterback position. Head coach Dabo Swinney ensures that D.J. Uiagalelei is his starting quarterback, but stud frosh Cade Klubnik is nipping at DJU's heels. In their last road test of the season, Clemson is favored by 3.5 points in South Bend, Indiana. The public loves Clemson right now.
THE #CFBPlayoff TOP 6️⃣ IS HERE❗

1. Tennessee
2. Ohio State
3. Georgia
4. Clemson
5. Michigan
6. Alabama pic.twitter.com/7FosF0zoiP

— ESPN (@espn) November 1, 2022
5. Michigan Wolverines (8-0)
Week 10: WynnBET (-26) Michigan AT Rutgers
Left just outside of the college football playoff four-team format are the Michigan Wolverines. One big reason for Michigan landing at No. 5 is that their non-conference schedule was the weakest in the country and their only ranked win is a splattering of No. 15 Penn State. The Wolverines should jump up the rankings at least one spot once Georgia or Tennessee loses. The resume gets better for Michigan down the road with ranked tilts against Illinois and Ohio State in the final two weeks of the conference slate. In Week 10 Michigan travels to Rutgers where they lay more than three scores. The public also loves the team with the shiny new ranking.
6. Alabama Crimson Tide (7-1)
Week 10: WynnBET (-13.5) Alabama AT No. 10 LSU
Woah, the first edition of the College Football Playoff Top 25 rankings left Alabama outside of the top 5! In fairness, the Crimson Tide's only loss was to the No. 1 team in the country on a game-winning field goal. Alabama has a tough pair of back-to-back road games against No. 10 LSU (where they open as 13.5-point favorites) and No. 11 Ole Miss in the next two weeks. If the Crimson Tide win the rest of their games, they could have a chance to do what Oklahoma did in 2018 and avenge their only loss of the season against Tennessee in the SEC Championship game.
7. TCU Horned Frogs (8-0)
Week 10: WynnBET (-7.5) TCU vs Texas Tech
If I were a critic of the college football playoff committee, I'd say TCU is ranked too low. The Horned Frogs own wins against No. 13 Kansas State, and No. 18 Oklahoma State, including (at the time) a win on the road against an undefeated Kansas team ranked 19th. Consistency from Max Duggan at the QB position gels well with speed at every skill position. The Horned Frogs host Texas Tech as 7.5-point favorites in Week 10.
8. Oregon Ducks (7-1)
Week 10: WynnBET (-31.5) Oregon AT Colorado
Oregon's only loss came in a "neutral" site game against Georgia in Atlanta. The Ducks have rattled off seven wins since the blowout loss including a big win at home vs No. 12 UCLA. Since Week 1, Bo Nix has played outstanding and is arguably a Heisman candidate. All of that explains why the college football playoff committee has ranked the Oregon Ducks No. 8 in the country.
9. USC Trojans (7-1)
Week 10: WynnBET (-21.5) USC vs Cal
Head coach Lincoln Riley has his USC Trojans team right where they want to be; ranked No. 9 in the college football playoff top 25. USC has the best team turnover margin in the country at +16. The only offensive turnover came from a Caleb Williams interception who has 24 passing touchdowns this year, ranking 3rd in the nation.
10. LSU Tigers (6-2)
Week 10: WynnBET (+13.5) LSU vs Alabama
The highest-ranked two-loss team in the first edition of the 2022 college football rankings is the LSU Tigers. If I was a critic, I'd say this is the team that is over ranked. They have a loss to No. 1 Tennessee and an unranked Florida State team. Again, this is another team whose fate will be sorted out rather quickly. They host Alabama in Week 10 on the front end of a back-to-back road trip. With a win, LSU would find themselves in the driver's seat of the SEC West.
THE TOP 25 CFP RANKINGS HAVE ARRIVED‼️ @Vol_Football leads the pack at No. 1️⃣ pic.twitter.com/7lj5qo00d3

— ESPN College Football (@ESPNCFB) November 1, 2022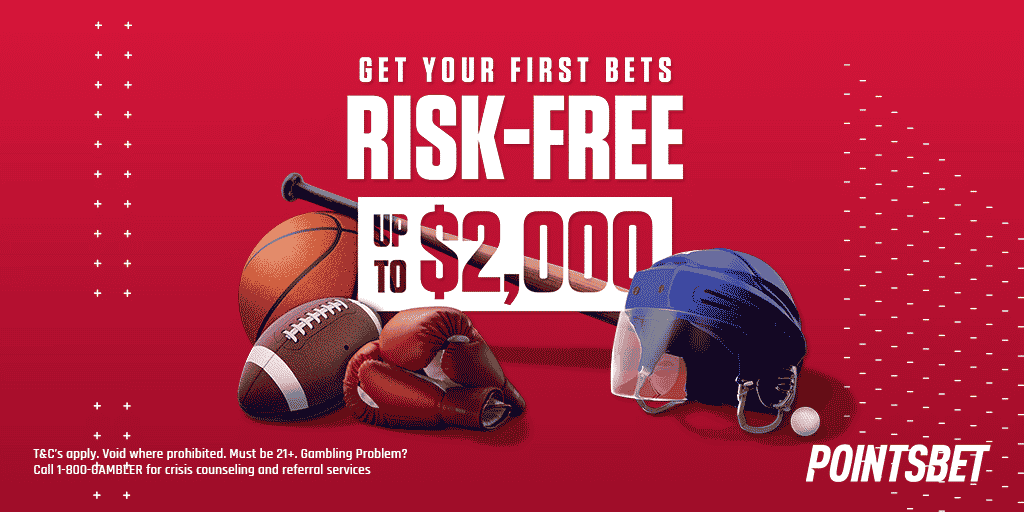 11. Ole Miss Rebels (8-1)
Week 10 BYE
12. UCLA Bruins (7-1)
Week 10: WynnBET (-11) UCLA AT Arizona State
13. Kansas State Wildcats (6-2)
Week 10: (+2.5) Kansas State vs Texas
14. Utah Utes (6-2)
Week 10: WynnBET (-17.5) Utah vs Arizona
15. Penn State Nittany Lions (6-2)
Week 10: WynnBET (-14) Penn State AT Indiana
16. Illinois Fighting Illini (7-1)
Week 10: WynnBET (-16) Illinois vs Michigan State
17. North Carolina Tar Heels (7-1)
Week 10: WynnBET (-7.5) North Carolina AT Virginia
18. Oklahoma State Cowboys (6-2)
Week 10: WynnBET (-2) Oklahoma State AT Kansas
19. Tulane Green Wave (7-1)
Week 10: WynnBET (-7.5) Tulane AT Tulsa
20. Syracuse Orangemen (6-2)
Week 10: WynnBET (+3.5) Syracuse AT Pitt
21. Wake Forest Demon Deacons (6-2)
Week 10: WynnBET (-4.5) Wake Forest AT NC State
22. NC State Wolf Pack (6-2)
Week 10: WynnBET (+4.5) NC State vs Wake Forest
23. Oregon State Beavers (6-2)
Week 10: WynnBET (+3.5) Oregon State AT Washington
24. Texas Longhorns (5-3)
Week 10: WynnBET (-2.5) Texas AT Kansas State
25. UCF Golden Knights (6-2)
Week 10: WynnBET (-3.5) UCF AT Memphis
College Football Bowl Projections
College Football Playoff
Chick Fil-a Peach Bowl: Saturday, December 31st – Atlanta, GA
No. 1 Tennessee vs No. 4 Clemson
Vrbo Fiesta Bowl: Saturday, December 31st – Glendale, AZ
No. 2 Ohio State vs No. 3 Georgia
Rose Bowl: Monday, January 2nd – Pasadena, CA
No. 5 Michigan vs No. 8 Oregon
Goodyear Cotton Bowl: Monday, January 2nd – Arlington, TX
No. 11 Ole Miss vs No. 19 Tulane
All State Sugar Bowl: Saturday, December 31st – New Orleans, LA
No. 6 Alabama vs No. 7 TCU
Capital One Orange Bowl: Friday, December 30th – Miami, FL
No. 10 LSU vs No. 17 North Carolina
RELATED CONTENT