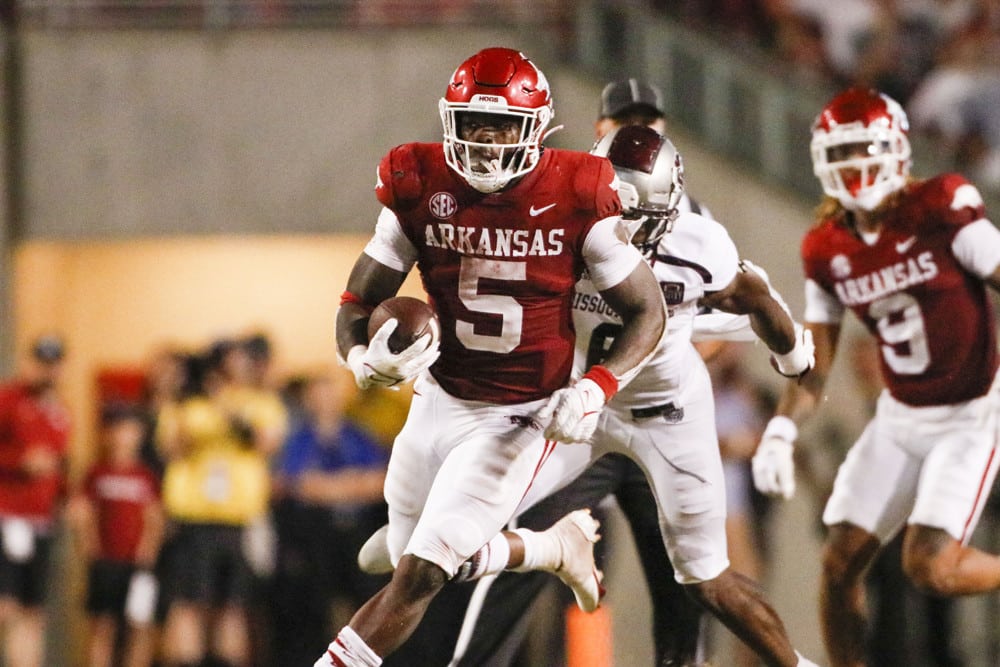 Welcome back College Football DFS'ers. It's about the midway point in the CFB season and we got a ton of DFS action coming your way this weekend. Here are my targets and fades for each position for the main slate. Remember to tune into our podcasts where we'll cover every slate over at The College Football Experience.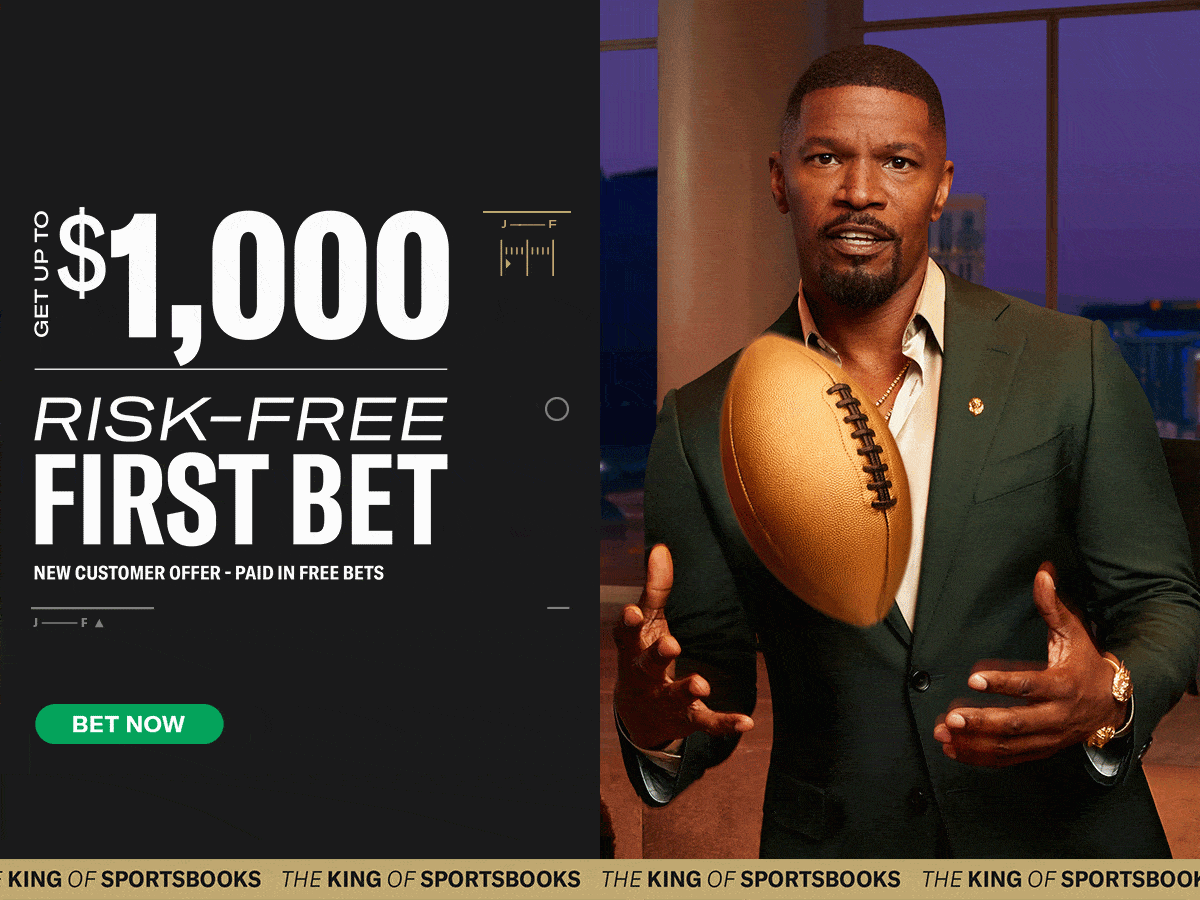 College Football Fantasy Picks: Quarterback
Targets:
Max Duggan – TCU ($7.2K) Another week in the books and another terrific outing for the TCU gunslinger. Duggan has become a real weapon in Sonny Dykes's offense and is getting better and more comfortable each week. I'd argue that Oklahoma State has a better D than TCU's last two opponents (Oklahoma and Kansas) but slowing down this O will be difficult. The Horned Frogs are back at home in a game with an O/U sitting at 68.5.
Spencer Sanders – Okla State ($7.9K) Let's stay in the same matchup but look at the other side. It may seem like Sanders has been in Stillwater for forever but the veteran is having his most productive season to date. Currently, he's averaging over 33 fantasy points per game and comes in $100 cheaper than Duggan. We just saw Kansas's backup come into the game and throw 4 TDs on TCU.
Hendon Hooker – Tennessee ($7.7K) Anytime Hooker is less than $8K, it's a bargain. $7.7K is his cheapest price tag this season most likely because the Vols are playing Alabama. However, Hooker still threw for almost 300 yards and 3 TDs in Tuscaloosa last year. This is another game with a high O/U of 65. Is this Tennessee's year? I'll still take the Tide to win but that doesn't mean Hooker can't have a nice day.
KJ Jefferson – Arkansas ($6.4K)
Kurtis Rourke – Ohio ($6.2K)
Garrett Shrader – Syracuse ($6K)
Quinn Ewers – Texas ($5.7K)
Graham Mertz – Wisconsin ($5.3K)
I'm grouping these 5 QBs together because I cannot remember a slate with so many attractive, low-dollar options at the QB spot. With Jefferson, Rourke, and Shrader, you have QBs that are all averaging over 27 fantasy points per game and all priced between $6 and $6.5K. Two of the opponents (BYU and NC State) have top 25 Pass Ds (WMU is 81st) but does it matter? The pricing is too low on all these guys. I'll be looking to target QBs in this range in most of my lineups come Saturday.
Then there are the two QBs below $6K. I know Iowa State has a legit defense (also top 25 in Pass D) but Quinn Ewers is the real deal. Don't forget – against Bama, he started the game going 9 of 12 for 134 yards before getting hurt in the 1H. In his return last week, Ewers tossed 4 TDs vs Oklahoma.
As far as Mertz, I typically wouldn't have him under consideration. However, he just threw for 300 and 5 TDs last week and plays MSU's horrendous pass D this week. Perhaps new HC Jim Leonhard plans on opening up this offense.
Fades:
Sean Clifford – Penn State ($7.2K) On a slate where there are so many cheaper options that are more attractive, I find it hard to even think about Clifford. It'll be a low-scoring affair in Ann Arbor vs a tough Michigan D. Go elsewhere at QB.
College Football Fantasy Picks: Running Backs
Targets:
Jahmyr Gibbs – Alabama ($7.9K) Especially given Alabama's injury concerns at the QB spot, it would make a ton of sense to lean on Gibbs this Saturday. The Vols Run D is better than their Pass D but the Tide should still be able to have an effective day on the ground. Gibbs is coming off monster games vs A&M and Arkansas and there's no stopping in sight. Set it and forget it.
Chase Brown – Illinois (7.2K) Brown is a volume play where he'll get at least 100 yards and a TD every week. The Minn/Illinois game might be a rock fight but Brown is 5 for 5 this year eclipsing the century mark. If he can do it vs Wisconsin and Iowa, he can do it again vs the Gophers. He also comes in $1K less than Braelon Allen and $2K less than Bijan Robinson.
Raheim Sanders – Arkansas ($6.5K) The man they call "Rocket" has been producing regardless of the opponent and things lighten up after having A&M, Bama, and Miss St over the last 3 weeks. Look for the Razorbacks to carve up BYU's 100th-ranked Run D so expect a big day for Sanders. Love the play.
Sieh Bangura – Ohio ($5.5K) A part of me wants to go all-in on this Ohio Bobcat offense vs a skeptical Western Michigan D (74th in the country). The freshman from Bowie, MD is averaging over 70 rush yards per game along with already registering 6 TDs and 2+ catches per game. What makes him even more appealing is the fact that WMU has been gashed by RB1s. In MAC play so far, Ball St's RB1 went for 26-137-1 and EMU's RB1 went for 24-90-3.
Jordan Houston – NC State ($4.7K) Houston is another volume play for a bargain price as long as Sumo-Karngbaye ($3.8K) is out this week. Houston secured 26 touches for over 130 yards vs FSU last week. Monitor the injury status as we get closer to kick.
Fades:
Sean Tucker – Syracuse ($7.3K) Tucker is a future pro but I don't care for the matchup vs a tough NC State D (28th vs the Run). Other than the blowup game vs Wagner, Tucker hasn't found many holes lately. Both UVA and Purdue were able to bottle up the Syracuse run game and chances are the Wolfpack will do the same.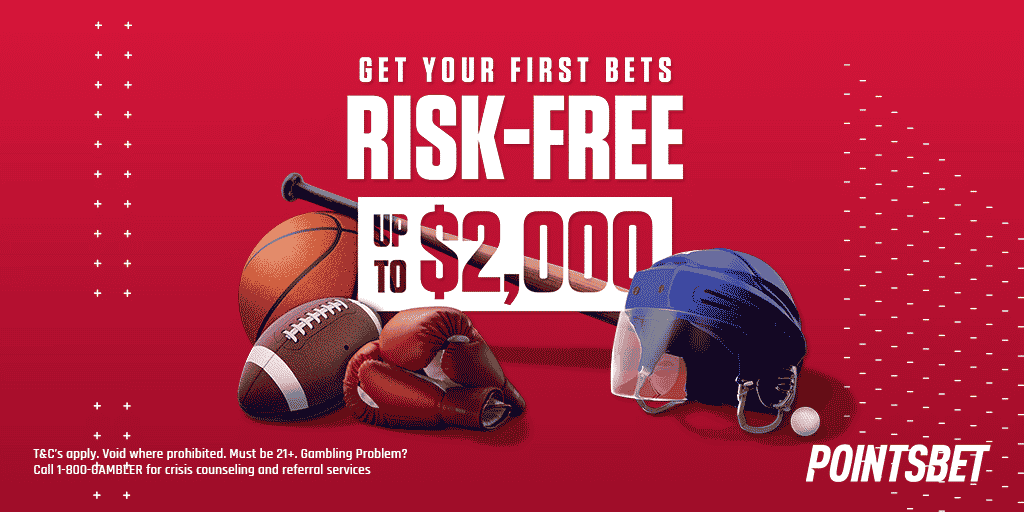 College Football Fantasy Picks: Wide Receivers
Targets:
Xavier Hutchinson – Iowa State ($8.3K) I'm just going to put Hutchinson here every week. He's caught at least 8 balls for at least 84 yards every week this season. Yea, he's expensive but he's also a guarantee week in and week out.
Oronde Gadsden II- Syracuse ($5.9K) If you are of a certain age (like me) you might remember OGII's dad catching balls for the Dolphins. The acorn doesn't fall far from the tree apparently as son is coming into his own this year. Gadsden wasn't needed much vs Wagner but posted 7-107 vs UVA and 6-112-2 vs Purdue in the two most games prior
Bru McCoy – Tennessee ($5.8K) We're assuming Cedric Tillman ($6.5K) is out this week again and if so, McCoy is a juicy play at an affordable price. In Tillman's absence, the former 5 star has gone 5-102-1 and 7-140. That's two straight weeks outproducing the other Tenn WR (Jalin Hyatt) and his price is $6.9K.
Chimere Dike – Wisconsin ($5.6K) the question is if you believe in the Wisconsin passing attack after the Paul Chryst firing. It's only been one game, but the Badgers threw for 300+ yards and 6 TDs last week vs NW. Dike was the primary recipient of the improved air game catching 10-185-3. Don't expect those #'s every week and don't expect Wisky to go all air raid, but the price for Dike is low and the matchup is right.
Kody Epps – BYU ($4.1K) The BYU WR room has been a complete mess this year with injuries to just about everyone. Epps has been the latest to step up registering at least 1 TD in his 4 straight games. Last week vs ND, Epps went 4-102-2 and his price went down $500. Well, that makes sense.
Fades:
All Alabama WRs – I don't have a grasp on this Crimson Tide WR group and I'm assuming you don't either. I understand it's a juicy matchup vs a bad Tennessee Pass D but we're not sure who's going to get the start at QB or which WR will get targets. The most expensive is Traeshon Holden ($7.2K) but he hasn't caught more than 2 balls in a few weeks. There's Jermaine Burton ($6.2K) but he's reeled in less than 3 balls in half of the games this year. Next up is Kobe Prentice ($6K) who is coming off a game where he caught 2 passes for just 1 total yard. You get my point? I'm staying away until further notice.