College Football is back! To celebrate the most glorious time of the year, I've decided to put together a gift for you all to start the season. With a lot more privacy rights and less media access allowed than the NFL, college football injury reports and news can be difficult to track. Fear, not my friends. I have compiled the biggest injury and suspension news of the 2022 offseason and laid it out neatly for you below. Stay tuned for much more college football injury news and analysis this season! For now, enjoy the Biggest Injuries of the College Football Offseason!
JoJo Earle (WR) Alabama
Injury: Jones Fracture
Recovery Timeline: 6-8 weeks
Expected Return:  Week 4 – Week 6
Talented Alabama WR JoJo Earle's career is off to a rocky start. After already missing four games last year due to injury, he will again miss time after suffering a foot injury in practice. Earle suffered a Jones fracture, which means he broke the bone at the base of his pinky toe. This is a fairly common injury among athletes, but one that comes with a frustrating recovery window. Typically it takes between six and eight weeks for a full recovery but that is all dependent on how quickly the bone heals. Intense rehab cannot start until that bone is fully healed.
The Crimson Tide WR was expected to compete for a starting WR spot this season. Last year, he recorded an unimpressive 12 catches for 148 yards. However, he missed time due to injury and he was playing behind both Jameson Williams and John Metchie III. Earle is also a key piece in the return game as he was awarded Freshman All-SEC honors as a return specialist. Bama will be forced to look elsewhere for WR production for at least the first half of their season this year.
---
Christian Mahogany (OL) Boston College
Injury: ACL Tear
Recovery Timeline: 10-12 months
Expected Return: Out for the season
Boston College is a team that has had a lot of promise of late, but just can't seem to put it all together. Injuries to key players have been a big reason for this, and it seems this year may be more of the same. Arguably the best offensive guard in the country, Christian Mahogany unfortunately suffered a torn ACL this offseason. Your ACL is the prime stabilizing ligament in your knee and this injury comes with a lengthy recovery process. Typically it takes around 11.5 months for a player to return to playing after an ACL tear. This unfortunately ends Mahogany's season before it could begin.
This injury is even more devastating to Boston College fans when you consider the lack of experience among their projected starting offensive line. The Golden Eagles are now looking at starting five new players this year after Mahogany's injury. To not only lose a great talent but for there to be little to no experience throughout the O-line is immediate cause for concern. This could easily be one of the most impactful injuries of the college football season.
---
Xavier Thomas (DE) Clemson
Injury: Foot surgery
Recovery Timeline: 5-7 weeks
Expected Return: Week 4 – Week 6
The Clemson Tigers were 10-3 last season, which is a bit of a let down to their standards. The record could have easily been much worse if it wasn't for the dominant play of their defense. Despite their offensive struggles, this team held the eventual National Champion to just 10 points! A big reason for their defensive success has to do with their physically dominating front 7. Unfortunately for Clemson, they will be missing a key piece of their starting D-Line to begin the year. DE Xavier Thomas injured his foot this offseason and the injury required surgery. There have not been details released on the specifics of the injury but the recovery window is between five and seven weeks.
The good news for Clemson is that they start with a cake walk of a schedule and they have great depth on their defensive line. The best case scenario is that Thomas can recover quickly and have a realistic chance to be back Week 4 against a solid Wake Forest team. Thomas started 10 games for the Tigers last season, recording 3.5 sacks and two forced fumbles. Having their D-Line at full force really makes this Clemson team whole.
---
Chris Rodriguez Jr. (RB) Kentucky
Injury: DUI Suspension
Recovery Timeline: 3-4 games
Expected Return: Week 4 – Week 5
The Kentucky Wildcats had one of their best years in recent history last season. Much of their success came from a dynamic offense that was dangerous both in the air and on the ground. Although some pieces in the passing game are no longer there, the run game was expected to be back this year. Unfortunately for the Wildcats, their backfield now has serious questions as their star RB was arrested for a DUI this offseason. Although it is not an injury, this suspension has massive impact on the start of the college football season.
Chris Rodriguez Jr. was an All-SEC selection and team captain last season. He rushed for over 1300 yards and accounted for 12 total TDs a year ago. Averaging over a 100 rushing yards a game is no easy feat in the SEC. Replacing Rodriguez will be difficult but it appears the Wildcats will only need to do so for the first part of their season. After much speculation, it appears the school is currently deciding between a three or four game suspension for their star RB. Kentucky does have to travel to The Swamp to take on the Gators in Week 2, a game where they could very much miss Rodriguez Jr.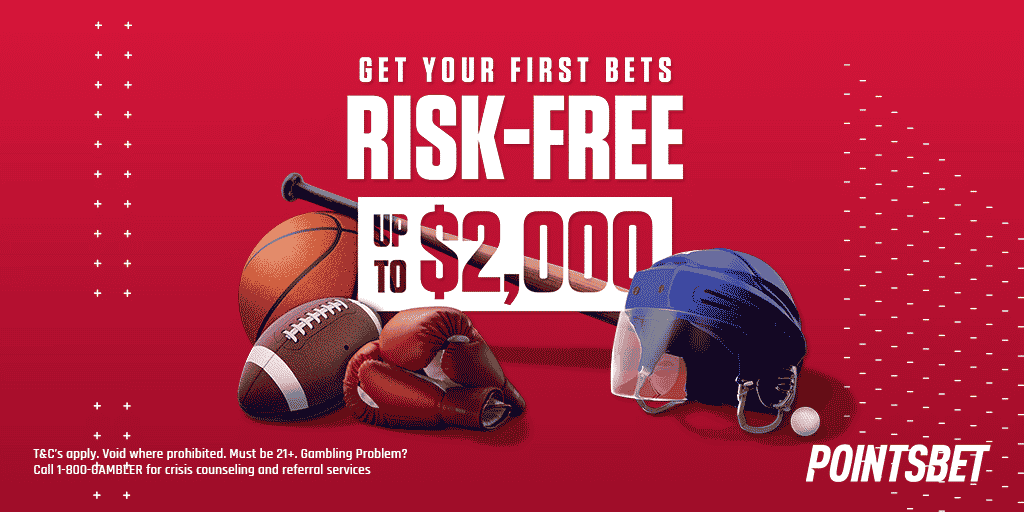 ---
Rasheen Ali (RB) Marshall
Injury: Personal reasons
Recovery Timeline: Out indefinitely
Expected Return: Unknown
One of the nation's top rushers coming into season will unfortunately not be playing to start the year. Marshall RB Rasheen Ali is currently taking a leave of absence from the Thundering Herd. Not a lot of details have been provided but it is being called a "family issue". The team has provided no timetable for a return and everyone is hoping for the best for Ali but he does leave his team in rough shape. A blooming star of college football, Ali was tied for the FBS lead in rushing touchdowns with 23 last season. Anytime a team loses a player who rushed for over 1400 yards the previous season, their level of expectations takes a big dip.
---
Avery Davis (WR) Notre Dame
Injury: ACL Tear
Recovery Timeline: 9-12 months
Expected Return: Out for season
The Fighting Irish have been hit with the injury bug hard this offseason. This is not typically a recipe for success for a first year head coach at a school with sky high expectations. The biggest injury for Notre Dame comes at the WR position. Starting WR Avery Davis tore his ACL and is out for the entire 2022 season. An ACL tear typically takes at least 11 months to fully recover, leaving Davis no chance for a return this year.
Davis was not only a senior but a team captain on an offense looking to replace a lot of key pieces from last year. Despite missing some time to injury last year, Davis finished third on the team in receiving with 27 catches. The Notre Dame WR group was already lacking experience, as this leaves them with only one healthy WR who has started a game coming into this season. Considering the Irish are breaking in a new QB, a veteran presence in Davis will be severely missed. Good luck taking on #2 Ohio State in the Horseshoe in a few weeks!
---
Sam Hartman (QB) Wake Forest
Injury: Medical Illness/Procedure
Recovery Timeline: Out Indefinitely
Expected Return: Unknown
Arguably the biggest injury news of the college football offseason came out of Winston-Salem this year. A few weeks ago it was announced that Wake Forest QB Sam Hartman would be out indefinitely due to a medical issue. Although the specific nature of the problem has not been disclosed, we know he underwent a medical procedure and the team currently has no timetable for his return. Most recently however, head coach Dave Clawson said that Wake Forest is "optimistic" about Hartman playing this year and that they would have more information in about two weeks.
Facing three inferior opponents early on, Wake Forest's schedule really begins in Week 4 against Clemson. It is difficult to predict when, if at all, Hartman will return but we should at least have more information by then. Hartman was undoubtedly this team's leader and best player after accounting for a crazy 50 TDs last season. It appears back up Mitch Griffis will be starting the season at QB. Largely a question mark, Griffis has not played meaningful minutes since the 2020 season opener.
---
British Brooks (RB) and Antoine Green (WR) North Carolina
Injury (Brooks) : Lower Body Injury
Recovery Timeline (Brooks): Unknown
Expected Return (Brooks): Out for season
Injury (Green) : Collarbone Fracture
Recovery Timeline (Green): 6-10 weeks
Expected Return (Green): Week 4 – Week 7
It can be argued that separately, neither player may have cracked the list. However, when two key teammates on the same side of the ball go down, it can have a huge impact on a team. The Tar Heels are already replacing their star QB in Sam Howell this season but they did not expect to have to replace their RB1 and WR2. British Brooks is a fifth-year senior who became the workhorse for this offense at the tail end of the 2021 season. With 285 yards and three TDs in three games, Brooks was poised for a big year. Unfortunately, he suffered a severe undisclosed lower body injury and is out for the season.
To make matters worse, North Carolina recently lost their number 2 receiver in Antoine Green for a significant portion of the season. He suffered a collarbone fracture during an August practice and will be out between six to ten weeks. Bone injuries are difficult to deal with as time and rest are the biggest factors for recovery. As a WR, whether your diving for a ball or getting tackled, your collarbone is going to be tested in a game. To prevent Green from being lost for the entire season, it is important the Tar Heels are smart in their recovery. With over 612 receiving yards and 5 TDs last year, the big WR will be missed.
---
Buckle up boys and girls, football season is finally here!! For the most up-to-date NFL/CFB injury news and analysis, follow me on Twitter @SGPNFootballDoc!