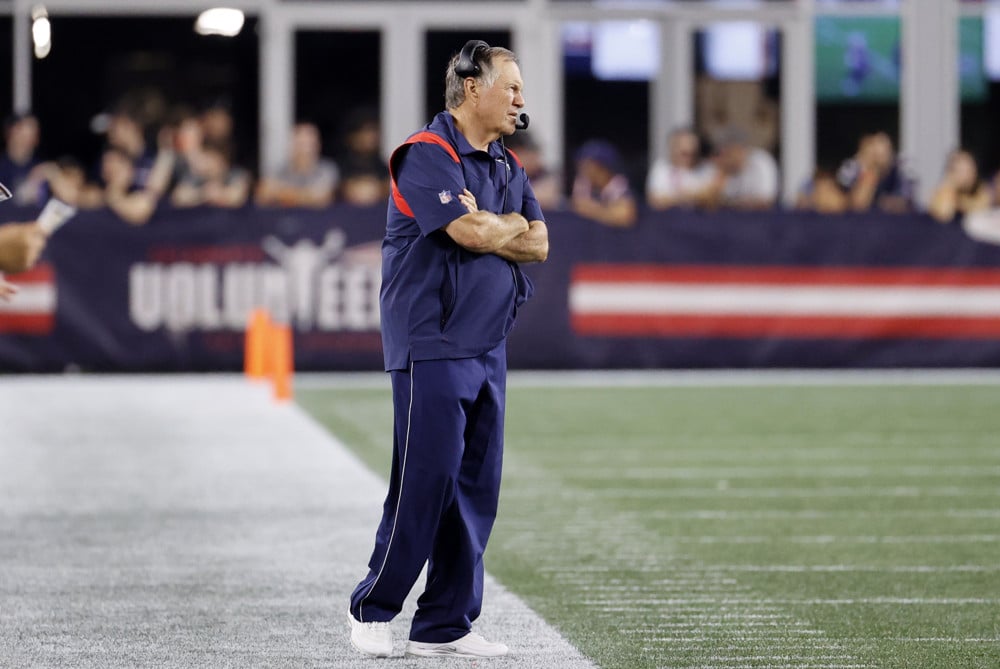 The NFL preseason is a notoriously tricky time for bettors and the best offshore sportsbooks to get right, purely because you really don't know what you're going to get. It's also worth remembering that coaches use this as a chance to test certain situations – perhaps seeing if the offense can execute on a difficult 4th down, or even purposely putting the defense under pressure to see how they cope.
It means picking these games is harder than ever, but here's a look at some promising picks going into week 3 of the preseason.
New England Patriots vs. Oakland Raiders
The Raiders are sitting at 3-0 so far and have done so in an encouraging fashion. Jarrett Stidham has seemed to really implement himself as the backup QB. On top of that, the Raiders defense hasn't let up more than 20 points through 3 games this pre-season. The Patriots are 1-1 with their first win coming last week against the Panthers. Mac Jones had some pretty moments early on and Bailey Zappe continued on the trend as the backup. With Mac Jones seeing some action early and some strong second-string QB's on both sides, you can expect a boatload of points to be put up.
Pick: Over 37.5 points
Jacksonville Jaguars vs. Atlanta Falcons
Marcus Mariota and Desmond Ridder have created a good problem for Falcons coaches. They both have shined so far this pre-season and show no signs of slowing down. Although the game ended up in loss, the Falcons looked dominant on the offensive side of the ball in the first half of last week's game. Both quarterbacks put up 130+ yards and leading their team to a 16-3 lead at halftime. On the other hand, the Jaguars are 0-3 and are struggling to find their identity. They lost in heartbreaking fashion to the Steelers last week due to Kenny Pickett's magical work. The Falcons should have a field day, at least in the first half.
Pick: Falcons 1st Half -3
Green Bay Packers vs. Kansas City Chiefs
Both these teams sit at 1-1 and will meet on Thursday night on the prime-time stage. The Packers are led by Jordan Love at QB, while Aaron Rodgers has seemed to take a step back this pre-season. Last game, Jordan went 12-24 with 113 yards. However, his first game ended with 3 interceptions. The Chiefs are well-known for taking the pre-season serious and making sure their starters getting an adequate amount of reps. Last week, Patrick Mahomes went 12-19 and 2 touchdowns. With a star like Mahomes on the field, points are always expected. Look for a lot of points Thursday night.
Pick: Over 36 points