The final week of the Preseason is finally here. As the NFL heads toward the final roster trim down on August 30th, that will give the teams their 53-man roster from the 80-man roster they currently have for the start of the season.
This is the last chance for so many players to either make the team they are on or put the film out there for their next team. Now is the time to see where we can grab an advantage and cash some tickets!
---
NFL Preseason Week 3 Best Bets
San Francisco 49ers at Houston Texans
Thursday, August 27th, 8:15 pm ET
Spread 49ers -4.0
Total 40.5
Trey Lance did not play in week 2 of the preseason. I would expect Lance and the starters to play a little as they use this week as their dress rehearsal week. However, I wouldn't expect them to play very long. The Texans have many more camp and roster battles and face an uphill climb as they head into the regular season.
Lovie Smith needs to get a look at what he's going to be able to put on the field for this year. This Texans team is going to be a tough dog that will put up a fight and I expect that to start this weekend.
Pick: Texans +4.0
---
Seattle Seahawks at Dallas Cowboys
Friday, August 26th, 8:00 pm ET
Spread: Seahawks -7.0
Total 37.0
Nobody really knows what the plan in Seattle is. Drew Lock will probably play the majority of this game. Yes, it's the preseason, but no, I don't want to bet on Drew Lock as a 7 point favorite anywhere. On the Cowboy's side of things, Dak Prescott and most of the starters will not play.
However, Dallas has a pretty solid team, and even the backups, led most likely by Will Grier, should perform well enough to be able to handle such a large preseason spread.
Pick: Cowboys +7.0
KaVontae Turpin took one back 98 yards to the house as a Dallas Cowboy just six weeks after being crowned @USFL MVP.pic.twitter.com/VkNLdrxhGp

— RJ Young (@RJ_Young) August 21, 2022
---
New England Patriots at Las Vegas Raiders
Friday, August 26th, 8:15 pm ET
Spread Raiders -1.0
Total 37.5
A little preview of a game that will happen late in the season, these teams will match up in week 15 in what could be a very important matchup as both teams expect to be on the verge of playoff contention. The master in Bill Belichick faces his longtime right-hand man in Josh McDaniels. Derek Carr, Devante Adams, and other key starters have yet to play in any of the three Raiders preseason games so far.
Nice lil play from Bailey Zappe at the end of last week's game. 3rd & 7, NE up three, nearing the two minute warning.

Rather than forcing a throw downfield on the "989" concept, Zappe smoothly goes thru his reads, identifies soft two-high zone, and finds his checkdown pic.twitter.com/9AYEyPHyUj

— Taylor Kyles (@tkyles39) August 24, 2022
You'd expect them to at least get a drive or two this week. However, there is no official word on that yet. Mac Jones and company played week two of the preseason and I would expect this to be a mostly Bailey Zappe game for New England. Belichick doesn't want to give any more secrets to McDaniels than he already has, look for New England to play things vanilla. And McDaniels to try and show up the old boss in this one.
Pick: Raiders -1.0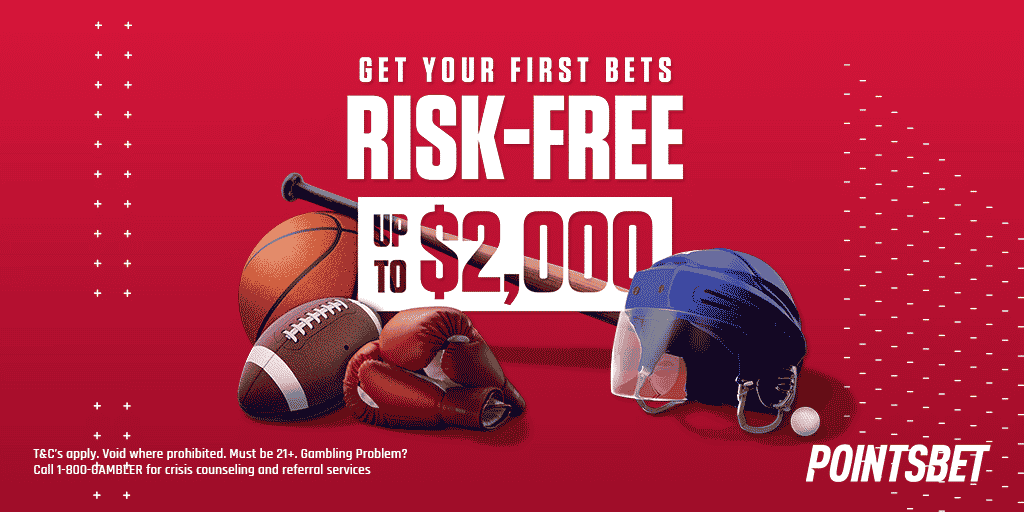 ---
Washington Commanders at Baltimore Ravens
Saturday, August 27th 7:00 pm ET
Spread Ravens -7
Total 39.5
22 preseason wins in a row. If there was an award for best preseason coach, John Harbaugh would be the undisputed winner. For whatever reason, Harbaugh enjoys winning preseason games and should have a solid team this year. Harbaugh hasn't said yet whether the starters will play yet, and Lamar Jackson and company have yet to play this preseason. Ron Rivera has already said his Commander starters will play "very limited" snaps in Saturday's game.
John Harbaugh and Lamar Jackson is all of us watching this play from Tyler Huntley to Makai Polk pic.twitter.com/A7VAVC1XhN

— Sarah Ellison (@sgellison) August 22, 2022
If Lamar plays, I like this even more. Without Lamar, though Tyler Huntley proved last year, he's a solid quarterback, and we all know the ravens love to win preseason games. I think, along with that win, they can cover this seven-point spread.
Pick Ravens -7
---
New York Giants at New York Jets
Sunday, August 28th, 1:00 pm ET
Spread Jets -3
Total 38.0
Both of these teams have hit the preseason running in terms of points being scored. Brain Daboll has taken over as the head coach for the New York Giants. The Giants have put up 23 and 25 points in their first two games, bringing his flashy offensive style over from the Buffalo Bills.
Love when the sidelines get hype for preseason 😆

Sights & Sounds 🎥: https://t.co/Id2uC1Zev1 pic.twitter.com/puNcOZBLB1

— New York Giants (@Giants) August 23, 2022
The Robert Saleh lead Jets have a healthy amount of young offensive stars in the making and continue to figure out their plan, with Zach Wilson potentially missing some games. The jets have scored 24 points in each of their preseason games. As both of these teams continue to work on their offenses, I'm looking for a higher-scoring affair.
Pick Over 38.0
---
Lions at Steelers
Sunday, August 28th, 4:30 pm ET
Spread Steelers -4.5
Total 38.5
This will be the final game of the preseason on Sunday evening. Jared Goff will not make the start; Dan Campbell noted many other starters would probably play. This will leave Tim Boyle as the likely starter for the Lions. It's unclear as of now who will play or start for the Steelers, but I don't care.
I'll take any of the Steelers quarterbacks over Tim Boyle or David Blough. I'll also take Mike Tomlin over Dan Cambell any day as well. Give me the Steelers to finish building my bankroll as we head into week 1!
Pick Steelers -4.5
New article! It's almost football season! AFC North Win Totals and Division Winner Preview #GamblingTwitter #Ravens #Steelers #Bengals #Browns ⁦@TheSGPNetwork⁩ https://t.co/TBgmlcRxG9

— Cody Zeeb (@Husker_Zeeb) August 11, 2022