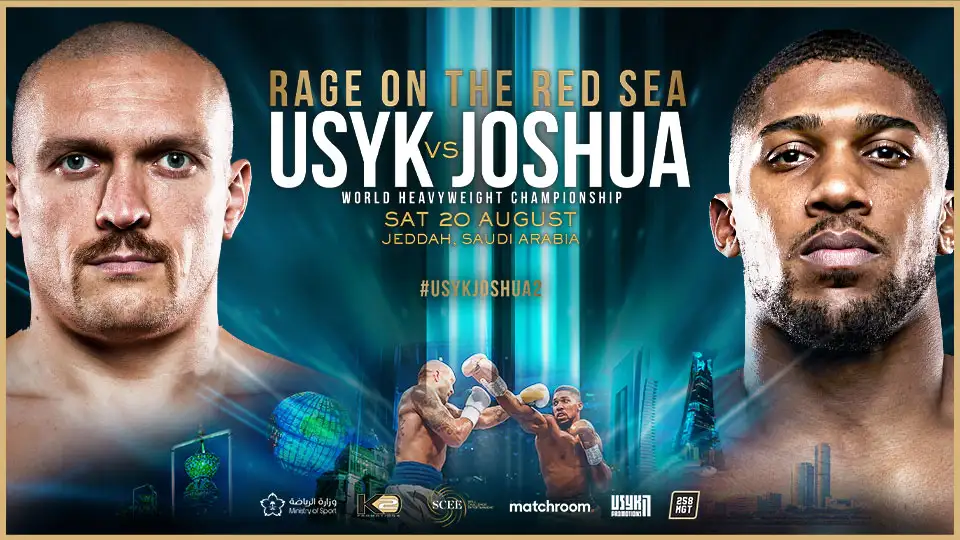 It is a JAM PACKED weekend of boxing action for fans. A heavyweight title unification bout between Oleksandr Usyk and Anthony Joshua headlines on Saturday. Other big fights include more heavyweights on the Usyk vs Joshua undercard in Filip Hrgovic vs Zhilei Zhang. Saturday night on ESPN is Emmanuel Navarrete vs Eduardo Baez; on that undercard you can find Muhammad Ali's grandson, Nico Ali-Walsh, and other top prospects Lindolfo Delgado and Giovani Santillan fight. Lastly, former world champion Omar Figueroa Jr. faces up-and-comer Sergey Lipinets. Boxing odds on these fights, with picks and bets from the Sports Gambling Podcast Network, are coming up, DING DING!
Boxing Odds, Picks, And Bets: Oleksandr Usyk vs Anthony Joshua
Anthony "AJ" Joshua:
24-2 (22 KO), 32 years old, HT: 6'6″, Reach: 82″
Since their first fight, last September, neither fighter has returned to the ring. Both of them have been involved in distractions outside of the ring. For Anthony Joshua, it's been his team – he changed trainers for the first time in his career. Joshua's new trainer for the second fight will be Robert Garcia, mostly known for being in the Nonaire brothers' corner. A huge payday and heavyweight undisputed battle with Tyson Fury looms for the winner but there's more pressure on Joshua to make that future event an all-England affair. To get there he will have to defeat his boogeyman, Usyk, who has bested him in the amateurs and pros.
Oleksandr Usyk: 19-0 (13 KO), 35 years old, HT: 6'3″, Reach: 78″
Fearlessness and determination aided Oleksandr Usyk in dominance as a big underdog against Joshua in the first fight. The swift 240-pound Englishman was outmatched and looked lost at times in the fight against the smaller Ukrainian heavyweight. Yes, Usyk is from Ukraine. After the first fight, Usyk returned to his home country to join the military in defense against Russia. He originally didn't want to leave behind his country but he was urged by the government and citizens to go defend his titles. In a way, a victory this weekend for Usyk would mean even more to his country.
Boxing Odds: Usyk (-205), Joshua (+160), O/U 10.5 Rounds
Last year I bet on Oleksandr Usyk when the line opened at +800. It was amazing to watch the line trend all the way to where it closed around +205, right around where we see Anthony Joshua at now. In saying that, the fight that we watched last year makes it hard for me to believe Usyk would want to change his game plan and Joshua would learn a way to stop it. The stories coming out of Joshua's camp is that they've been working on keeping distance, establishing AJ's world-renowned jab. This tells me that they want Joshua to outbox Usyk.
Fans of Joshua are buying these stories but the early sharp money is keeping Usyk the favorite. This is because in the first fight Usyk had Joshua stunned and wobbled multiple times. Usyk battered Joshua in the 12th round. He landed 29 punches to put an exclamation mark on the match against Joshua, who was building a comeback argument in front of the home country judges. Joshua's tentativeness will again show that undersized Usyk's volume of punches from weird angles will be successful once more. When the casual fans place their best on the day of the fight expect to extract the most value from Usyk's moneyline. I am once again betting Oleksandr Usyk to beat Anthony Joshua currently at -205.
Usyk vs Joshua round 12 pic.twitter.com/7NQbvcSKTz

— Miguel Class (@MigClass) August 17, 2022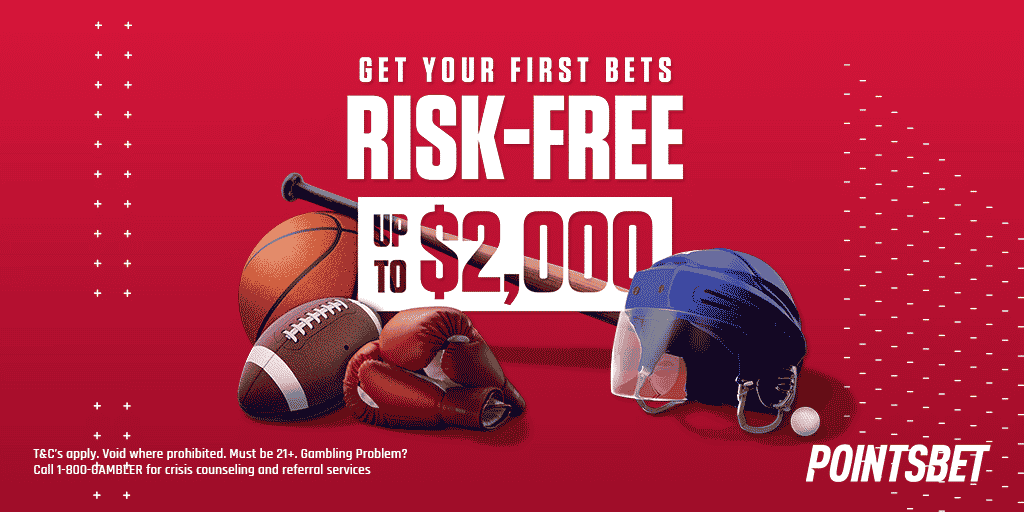 Boxing Odds, Picks, And Bets: Emmanuel Navarrete vs Eduardo Baez
Eduardo "El Gemelo" Baez: 27 years old, 21-2-2 (7 KO), HT: 5'9″, Reach: 70″
Eduardo Baez catches a good pay day to face Emmanuel Navarrete. Many critics think that Baez's resume didn't call for the title shot, as he only has a fight win streak of one. Baez, with only seven knockouts, looks like the perfect opponent for Navarrete to shake off some ring rust. Representing Mexico, Baez will be a good punching bag for the relentless, more talented Mexican, Navarrete.
Emmanuel "El Vaquero" Navarrete: 27 years old, 35-1 (29 KO), HT: 5'7″, Reach: 72″
DISCLAIMER: Emmanuel Navarrete is one of my favorite boxers today. I find his extremely-non-fundamental-unorthodox style of volume punching super entertaining. El Vaquero is normally much more active than he's been in the past two years. That's partly due to Covid-19 and also a dogfight against Joet Gonzalez. After this fight against Baez, Navarrete's career could go two different ways. He could take on a trilogy fight against Isaac Dogboe, who he has already beaten to a pulp twice, or move up to junior lightweight (130 lbs) and throw his name into conversations with Shakur Stevenson and other stars.
The double uppercut!? Navarrete is one of a kind 🌟

Catch #Samaritan starring Sylvester Stallone on @PrimeVideo Aug. 26 pic.twitter.com/ZAD87uzn9F

— Top Rank Boxing (@trboxing) August 15, 2022
Boxing Odds: Navarrete (-1400), Baez (+700), O/U 10.5 Rounds
Emmanuel Navarrete likes to play with his food but my gut tells me that he will dispose of Baez in the mid-to-late rounds. Navarrete has had three career fights at 126 lbs. Two of them have gone the distance. In the other fight against Christopher Diaz, "El Vaquero" put him down four times in the fight but landed the TKO blow with 11 seconds left in the twelfth. I view Baez as the worst fighter of the bunch – count me in for Navarrete by KO, TKO, or DQ at -105.
Boxing Odds, Picks, And Bets: Omar Figueroa Jr. vs Sergey Lipinets
Omar "Panterita" Figueroa Jr: 32 years old, 28-2-2 (12 KO), HT: 5'7″, Reach: 67″
Sergey "Samurai" Lipinets: 33 years old, 16-2-1 (12 KO), HT: 5'7″, Reach: 67″
Boxing Odds: Lipinets (-330), Figueroa Jr. (+245), O/U 8.5 Rounds
This fight was originally supposed to be Omar Figueroa Jr. fighting Adrien Broner. A notorious disappointment, Broner says he backed out due to mental health issues even though he was spotted partying in Florida a week prior to fight night. Anyways, a more exciting opponent appears in former world champion Sergey Lipinets. This doesn't happen very often where a former world title fighter appears on the undercard but jumps up to the main event on short notice, but here we are and Lipinets opens as the betting favorite vs another former world champion, Figueroa. Neither fighter has much time to gameplan. Look for the former world champs to feel each other out with mutual respect in the early rounds. I think knowing that my most comfortable bet to give out is the Over 8.5 rounds at +100.
Boxing Odds, Picks, And Bets: Filip Hrgovic vs Zhilei Zhang
Filip "El Animal" Hrgovic: 30 years old, 14-0 (12 KO), HT: 6'6″, Reach: 67″
Zhilei "Big Bang" Zhang: 39 years old, 24-0-1 (19 KO), HT: 6'6″, Reach: N/A
Boxing Odds: Hrgovic (-1100), Zhang (+550), O/U 4.5 Rounds
After being postponed, the heavyweight clash of prospects between Filip Hrgovic and Zhilei Zhang appears on the Usyk and Joshua undercard. For a long time, Filip Hrgovic has been avoided by the top tier of heavyweights. Hrgovic doesn't bring that much of a monetary draw but provides an extremely tough challenge. Instead, Hrgovic has destroyed prospects, knowing his opportunity will arrive soon. Now standing in front of him is the Chinese giant Zhilei Zhang. Just by looking at these two resumes, and the total set at 4.5 rounds, we can be certain that the fight will end with someone laying on the canvas looking at the lights. Hrgovic's prop for a KO is -450 – unless you parlay that I'm not laying the price. Instead, I'll entertain Zhang landing a "Big Bang." Zhang +700 to win via KO, TKO, or DQ is my bet here.
Unfortunately, I won't be able to watch any of these great battles live. I'll be at a concert Saturday night. Interact with me and Tweet how good OR bad my picks were @Seventy7NB. Also, jump into the conversation on Discord to chat with me and other SGPN contributors!
Related Content