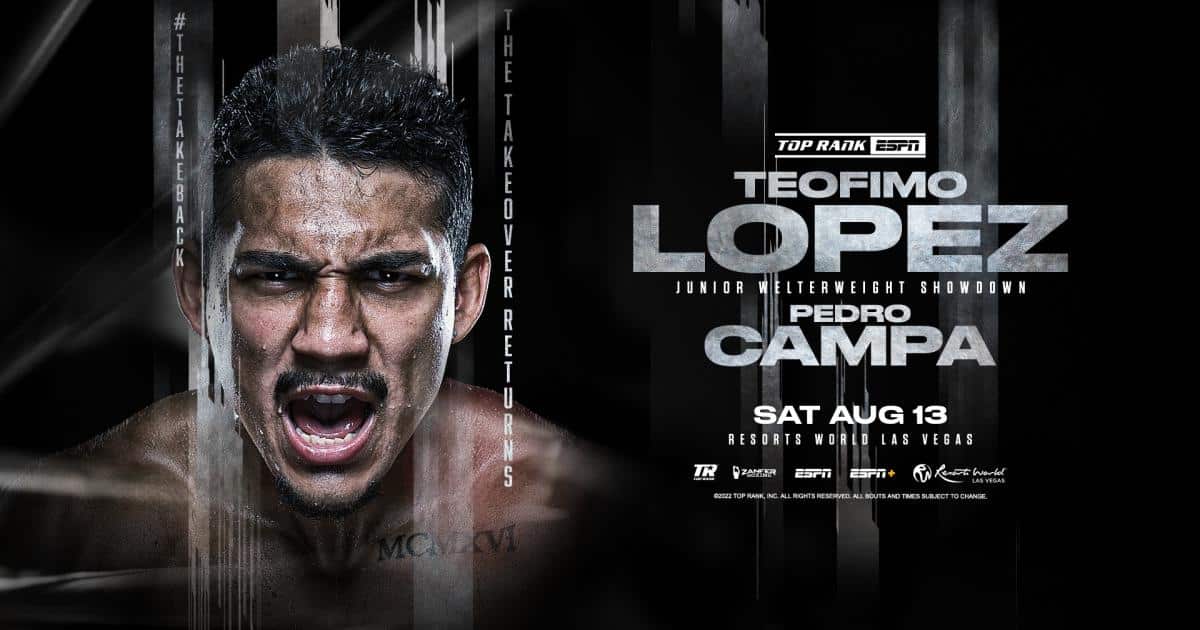 "The Takeover" Teofimo Lopez returns to the ring on ESPN Saturday, August 13th to fight Pedro Campa. The undercard includes highly touted Top Rank Boxing prospects Xander Zayas and Troy Isley as well. Saturday will be the first time former undisputed 135lb world champion Lopez fights at 140 pounds in the junior welterweight division. Lopez vs Campa is not expected to go the full 12 rounds but nevertheless, boxing odds on this fight, with picks and bets from the Sports Gambling Podcast Network are coming up, DING DING!
Boxing Odds, Picks, And Bets: Teofimo Lopez vs Pedro Campa
Pedro "Roca" Campa: 30 years old, 34-1-1 (23 KO), HT: 5'10", Reach: N/A
Pedro Campa enters this fight on an eight-fight no-loss streak (7 wins, 1 draw). Lopez will be the stiffest competition Campa has faced in his professional career, which means a big payday, and expect him to enter the ring with a chip on his shoulder trying to make a name for himself. He's a typical bulldog that many fighters under the Mexican flag tend to be.
Teofimo "The Takeover" Lopez: 16-1 (12 KO), 25 years old, HT: 5'8″, Reach: 68″
Teofimo Lopez returns coining the term, "The Take Back," a new twist on his nickname "The Takeover." The last time we saw Lopez was when he was knocked down during a split decision loss to heavy underdog George Kambosos. Excuses have poured in about how the fight was moved, the disaster Triller was, and the issues and injuries Lopez fought through during the fight. The new weight class shouldn't be a problem for Lopez as he was naturally a big 135-pounder.
Boxing Odds: Lopez (-2500), Campa (+950), O/U 5.5 Rounds
Campa is the perfect opponent for Lopez. He has the Mexican heart and he will be willing to stand and eat punches. Lopez will be able to shake the rust off and should satisfy fans in his return. The moneyline is juiced out at -2500, and Lopez via KO, TKO is -400. I think the best bet for this fight is to factor in the ring rust and the guarantee that Campa will have a chin and just settle for the Over 5.5 Rounds +125.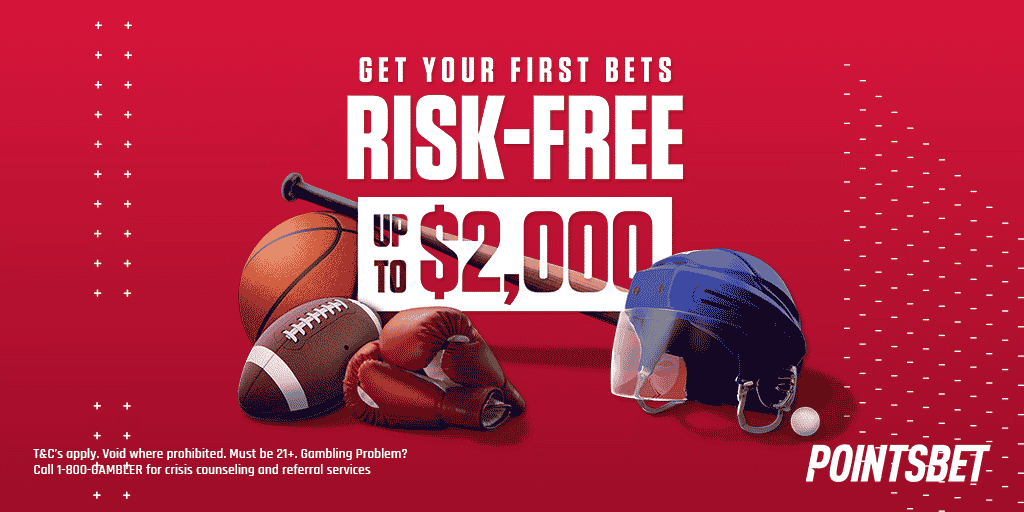 Boxing Odds, Picks, And Bets: Top Rank Boxing Parlay
Handicapping Teofimo Lopez's fight isn't that fun as everyone in the world expects a knockout. Let's spice this Saturday night up. Top Rank Boxing has loaded their undercard with 19-year-old Puerto Rican phenom Xander Zayas, and 2020 USA Olympian Troy Isley. The promotion is just building up the records of Zayas and Isley as highly touted prospects, so we know they're facing relatively favorable opponents. Isley is 6-0 with 4 KOs (two in a row), and Zayas is 13-0 with 9 KOs. If you cook up Lopez via KO, TKO; Zayas KO, TKO; Isley via KO, TKO a parlay comes out to +368. Let's have some fun, and Let It Ride!
Related Content