SEC SEC SEC! The best conference in college football has some attractive Team Win Totals this year. In this column, I'll share my favorite plays within the league while providing an Over/Under for each of the 14 schools. Which will soon be 16 and then maybe more, who knows. Think a SEC team is going to win the title? Check out the college football National Championship odds.
What we do know is that it just means more in the SEC. While we can poke fun at the conference's motto, it doesn't mean that it's not true. Let's do this!
Favorite Plays:
Auburn:  6.5 Wins (+135/-160) – UNDER
It certainly doesn't appear that most fans or folks associated with the university want Bryan Harsin as the head coach at Auburn. He wasn't a glamor hire and doesn't seem like a good fit culturally with the school. With that said, the Tigers almost beat Bama last year. Harsin's inaugural season wasn't all bad.
Fast forward to this year – five straight winnable home games to open the season looks appealing. Throw in a late November home date vs Western Kentucky and that could get you six Ws right there. However, I'm concerned about that overall talent level and I'm not sure if the head coach has long enough of a leash if there are a couple early losses.
Starting with the offense, the QB position is a concern. There are transfers like Zach Calzada and TJ Finley but these guys have never played quality football for a sustained length of time. There's some turnover at WR but the OL should be solid and Tank Bigsby and the RB group will be a strength. It really comes down to the QB and the play calling from new the OC.  
Defensively, the front four will be as solid as they come but there are major concerns at LB and DB. Auburn only finished as the 11th best team in the SEC against the pass and there's a chance they'll be even worse this season. In a loss to Miss State last year, Bulldog QB Will Rogers threw for 415 yards and 6 TDs. 
https://twitter.com/auburnfootball/status/1440462706935414796?s=21&t=6fEFxuGkqc0bRIiKvqdk9g
Ultimately, there's a chance this season goes off the rails before the cold weather sets in. The Under on Auburn will be a trendy pick, and the odds at -160 reflect that, but we have a lame duck head coach with an average roster in the toughest division in college football. I'll go Under and lay that juice.
Miss State:  6.5 Wins (-125/+105) – OVER
Last season was a step in the right direction. In year two under Mike Leach, the Bulldogs went 7-5 in the regular season with the only ugly defeat coming at the hands of Alabama. They got robbed in a two-point defeat at Memphis, lost a 28-25 game to LSU, and came up three points short at Arkansas. 
Now entering year three, I expect another step forward. They should have a 4-0 out of conference record and Miss St is now experienced enough to scratch and claw to a 3-5 SEC record to get to 7. Yes, the SEC West is brutal, and getting Georgia and Kentucky (on the road) from the East isn't ideal. Yet still, I have faith in Mike Leach to get it done.
QB Will Rogers is now in his third year in the system after throwing for 4,700+ yards and 36 TDs to 9 INTs last year. Losing both tackles hurts but the interior of the OL is a strength as are both RBs who are extremely effective out of the backfield. While offense is Leach's domain, this defense that returns 84% of last year's production (9th best in the country) should be outstanding. This is, by far, the best D Leach has ever coached.
https://twitter.com/hailstatefb/status/1535374416166760448?s=21&t=6fEFxuGkqc0bRIiKvqdk9g
Look, the schedule is too difficult to push for double-digit wins or to really compete with Bama for the West, but this team will win more games than last year. Book it.
Kentucky: 8 Wins (-115/-105) – OVER
Mark Stoops has quietly turned Kentucky into a quality football program. If you throw out the COVID season, the Wildcats have been above .500 and bowling in five straight seasons. In both 2018 and 2021, Stoops led the once SEC doormat to double-digit win seasons.
This year, especially with a returning QB in Will Levis, expectations are high. The RB duo of Chris Rodriguez and Kavosiey Smoke form an excellent 1-2 punch but the OL and WR group will need to be re-tooled. The defense is in the same boat. A lot of last year's stars are gone but there are enough returning pieces to be optimistic and the overall talent is as high as it's ever been in Lexington. 
https://twitter.com/ukfootball/status/1440463024653934605?s=21&t=6fEFxuGkqc0bRIiKvqdk9g
Home games vs Miami OH, Youngstown State, Northern Illinois, and Vandy provide a nice base of wins. It's beneficial to play Florida, with all their new faces, early in the season and getting the Mississippi schools from the West isn't the end of the world. This team won 9 regular season games a year ago. There's absolutely no reason why one would expect two fewer wins this year. I'm all about an Over ticket – worst case scenario is a push.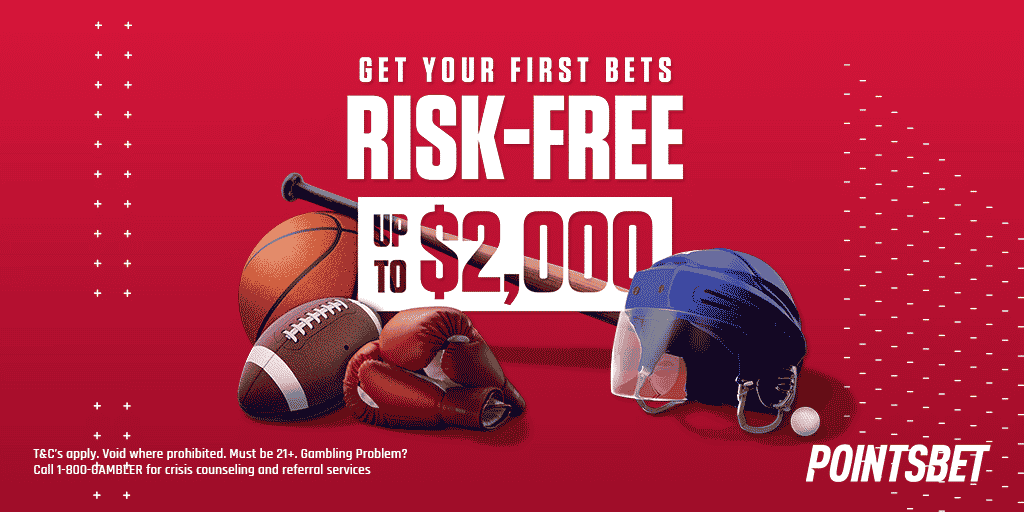 The Rest of the SEC:
Alabama:  10.5 Wins (-255/+205) – OVER
Georgia:  10.5 Wins (-230/+185) – OVER
Of course, I'm on the Over at 10.5 for Alabama and Georgia. The Crimson Tide are the odds on favorite to win the national championship and have only lost two regular season games once in the last 10 years. The Dawgs are the defending champ and while they lost a ton of talent, they'll reload quickly and the schedule is a breeze. With that said, I'm not placing a bet at -255 or -230 odds, no thanks. 
Florida:  7 Wins (-125/+105) – UNDER
Whether Florida goes north or south of the 7 win mark may hinge on QB Anthony Richardson. He flashed a ton of promise last year but had a completion percentage lower than 60% and only threw for 6 TDs to 5 INTs. He's very dangerous with his legs but needs to improve as a passer.
Here is our full 2022 season schedule! Which game are you most excited for? pic.twitter.com/lDVV5rUBan

— Florida Gators Football (@GatorsFB) September 21, 2021
Billy Napier is the new head coach and as you might expect, there's a ton of roster turnover to deal with. The schedule is also difficult, especially on the front end, with the likes of Utah, Kentucky, and Tennessee all before October. This line seems right on the number but I have to go Under with so many roster question marks along with a first-year HC.
South Carolina:  6 Wins (-125/+105) – OVER
The Gamecocks had a smashing success in the transfer portal which has led to high expectations in Columbia. QB Spencer Rattler and his TE Austin Stogner come over from Oklahoma, Christian Beal-Smith arrives from Wake Forest, and a bunch of help on defense now calls the Palmetto State home. Plus, SC had a respectable 6-6 record a season ago capped with a blowout win over UNC in the Duke's Mayo Bowl.
Things are looking up for the Gamecocks but Georgia, Clemson, and Texas A&M are on the schedule this year to deal with. South Carolina needs to improve upon their 111th ranked offense in the nation from last year while the D should be strong again.  I may have been skeptical of the Shane Beamer hire but he's turning me into a believer. This team will go bowling again so you might as well go with the Over. Next year is when the Gamecocks might really make some noise.
Vanderbilt:  2.5 Wins (+120/-140) – OVER
It's hard to pick against the Commodores here when they can hit an Over by beating Hawaii, Elon, and Northern Illinois. I expect a week 1 win on the island with the Rainbow Warriors in total rebuild mode and Elon shouldn't be a problem. The question will be if they can go on the road and knock off Northern Illinois. After all, Vandy lost to East Tennessee State last year and just barely squeaked by UConn. 
It's year two under HC Clark Lea so I expect improvement. We'll see who wins the starting QB gig but better quarterback play will be required. The defense was actually chippy a season ago and that side of the ball is Lea's forte. Especially with the plus odds, give me the Commodores to find a third win somewhere this season.
Missouri:  5.5 Wins (+115/-135) – UNDER
Missouri seems to be the forgotten and overlooked SEC team of late. HC Eli Drinkwitz is just 11-12 overall in two years and there doesn't seem to be much excitement around the program. Looking at the schedule, it helps to have home games vs La Tech, Abilene Christian, New Mexico State, and Vandy. All you need is two more W's and you go bowling!
The only problem is there might not be another W on the horizon. The QB position is completely up for grabs and the OL will be a work in progress. In total, only 52% of last year's offensive production returns and that ranks 105th in the country. The D has more experience coming back but they flat out weren't good in 2021 (second to last in the conference).
Drinkwitz is recruiting at a decent clip but that has to get results on the field and I'm not confident that'll be the case in 2022. Watch out Missouri – the SEC East is getting better and you can't afford a slip-up.   
Texas A&M:  8.5 Wins (-150/+130) – UNDER
Call this a hunch play. Everyone is congratulating Texas A&M and their #1 recruiting class but that doesn't always turn into double-digit win seasons immediately. This is the most talent accumulated in College Station ever, now let's see what they can do with it.
https://twitter.com/aggiefootball/status/1440460581744431104?s=21&t=AgqJVJn7IJRkn6MdzJDa_w
Can the 12th-ranked passing offense in the SEC last year improve with Haynes King or Max Johnson as the QB? Even with Isaiah Spiller in the backfield last year, the Aggies still only ran for the 9th most yards in the conference. I still have serious concerns regarding this offense.
LSU:  7 Wins (+115/-135) – OVER
The Over on LSU is a bet on Brian Kelly. He may have a bad, fake southern accent and not the best dance moves in the world, but the dude is a winner. Plus, the LSU team still has a ton of talent. 8-4 is certainly attainable and would serve as a nice first season for Kelly and the Tigers
Ole Miss:  7.5 Wins (-135/+115) – OVER
A quick list of departed offensive players includes Matt Corral, last year's top three RBs, and top three WRs. However, Jaxson Dart comes in from USC at QB and the transfer portal was also kind at the other positions. Don't worry about the Lane Train and this offense, it'll continue to crank out the points. 
Defensively, Ole Miss wasn't a brick wall a year ago but they were much improved and bring back more of last year's production than the O. With that said, DJ Durkin, the DC got lured away by in-division rival Texas A&M and his departure should not be understated.  With that said, I'm still on the Over. The schedule is heavily backloaded which means the offense will have time to figure things out. There's a chance this team is 7-0 before tough back-to-back road trips to LSU and A&M. 
Arkansas:  7.5 Wins (+125/-145) – OVER
Arkansas had a brutal schedule a year ago and the fact they went 8-4 in the regular season is a testament to the job Sam Pittman is doing in Fayetteville. Beating Texas and Texas A&M by double digits wasn't supposed to happen. But, with only 62% of last year's production returning (79th in the nation) and with another challenging slate of games upcoming, it'll be tough to repeat last year's success.
In the Razorbacks' favor, QB KJ Jefferson returns as does most of an excellent OL. The Pitmaster will have the defense playing tough again and with only four true road games, you can talk yourself into an Over. Especially at plus odds, that's the direction I'll lean.
Tennessee:  7.5 Wins (-160/+135) – UNDER
Full disclosure – I was on the under with Tennessee last year and I lost money on that wager. In his first year as HC, Josh Heupel surprised a lot of people and won seven regular season games. This year, star QB Hendon Hooker returns along with 80 of last year's offensive production. Expect fireworks from the O to continue. Now, if the defense (which was second to last vs the pass in the SEC) can improve, it could be a special year in Knoxville.
While everyone is high on the Vols, it should be noted that the only impressive win was vs Kentucky on the road. Other than that, they registered W's vs Bowling Green, Tenn Tech, Missouri, South Carolina, South Alabama, and Vandy. Not exactly a murderer's row. I'm not ready to consider Tennessee back just yet and I'm especially not ready to lay -160 on them hitting 8 wins. I'll zig when others zag and go Under for the second straight year.