Fight night is always a little better when you got some skin in the game. However, sometimes you peak at all those moneylines and there just doesn't look like there's anything to tickle your fancy. Well, if that's the case with you and UFC 277, you're in luck. We have five plays on totals and props for Saturday's big pay-per-view that we like. So even if you can't pick a side, there will be plenty to root for.
5 Props and Totals to Play for UFC 277
Prop/Total #1: Pena/Nunes Over 3.5 Rounds (+130)
I know their first fight didn't last all that long. I know that Amanda Nunes is a finisher – she slept Cris Cyborg in under a round. So why do I like this rematch to advance into the championship rounds at UFC 277? Simply put, rematch trends.
If you take a look at the bulk of the high-level women's rematches in the UFC, they overwhelmingly go to decision. Rose/Joanna 2, Rose/Weili 2, Nunes/Shevchenko 2, Nunes/De Randamie 2, and Carla/Rose 2 – all of them went to the cards. Four out of the five of them were finishes the first time around. Then, when the opponents are more familiar with one another, they fight a little more conservatively. I think you see that here and we get deep into the fight and possibly even to the cards.
Prop/Total #2: Perez/Pantoja Goes to Decision (-130)
While Alexandre Pantoja did KO Matt Schnell quite hard, the easiest way for him to finish fights is with his slick submissions. He's got two (T)KOs in the last decade to seven submissions in that same period. With the exception of his slip-up against flyweight champion Deiveson Figueiredo, Alex Perez hasn't been submitted in six years. With the staunch takedown defense of Perez, I think this fight stays on the feet. To get close to even money to assume a couple of flyweights don't knock each other out at UFC 277 seems like a gift.
Prop/Total #3: Morales/Fugitt Over 1.5 Rounds (+100)
The over is trending into the plus-money and may even be going up. It makes sense as late replacement fighters have been putting up pretty terrible numbers this year. Additionally, Michael Morales looked like he could knock out an elephant his last time out. Still, I think people are sleeping on the toughness of Adam Fugitt here. He's faced really tough competition that includes prospect Solomon Renfro and Bellator title challenger Austin Vanderford. Neither of those guys were able to touch his chin.
Add in the fact that neither guy has really prepared for the other and the tricks they have, and I imagine we have a prolonged feeling-out process here. Give Fugitt a chance to survive into the second half of the fight at UFC 277.
Prop/Total #4: Mayes/Abdelwahab Under 1.5 Rounds (+125)
Heavyweights do two things. They swang. And they bang. Even though Hamdy Abdelwahab is an Olympic wrestler, we've seen plenty of both of those things from him in his short professional career. He's got takedowns, but he isn't shy when it comes to letting loose.
Additionally, Don'Tale Mayes has upped his takedown defense in the last couple of fights, so there's an elevated chance that the bombs will fly. With neither having cardio that is worth writing home about (what heavyweight does?), I think there's a good chance that one of these two is out of there in the first half of the fight.
Hamdy Abdelwahab KO's Tyler Lee in 26 seconds at Freedom Fight Night pic.twitter.com/1qhuzuD4fX

— caposa (@Grabaka_Hitman) March 20, 2022
Prop/Total #5: Kai Kara-France wins by (T)KO (+475)
The UFC 277 co-main event is another rematch, this time for the flyweight belt. In the first fight, Kai Kara-France had quite a bit of success against Brandon Moreno in the first round. In fact, by just about every account, he won that round. Since then, he's become quite a bit more aggressive early – which may be due to his vastly improved takedown defense since the last time he saw this foe.
While I think this fight is a hard one to call, giving Kara-France a chance to do what he does best, which is knock people silly, at nearly five-to-one seems like a great value. I think this is especially true given the wars Moreno has had recently.
Kai Kara-France is back this weekend against Brandon Moreno!!!🔥🔥🔥🔥 #UFC277 #ufc #mma pic.twitter.com/cnALgjUXyo

— Fight House (@FightHouseShow) July 25, 2022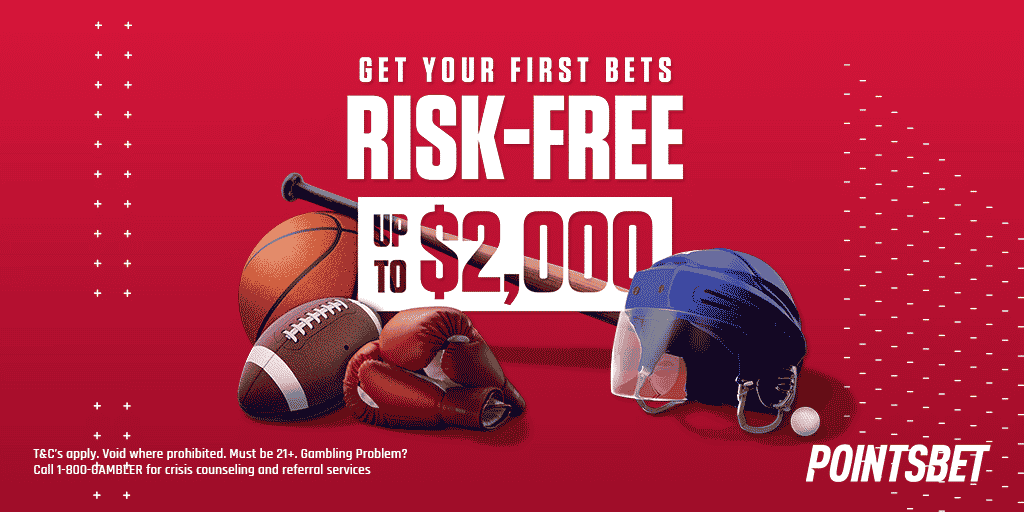 If you'd like even more information on UFC 277, be sure to check out the MMA Gambling Podcast. Gumby and Jeff are coming to your ears four times a week to give you all the knowledge you need to be the smartest guy at the bar. 
Related Content