The final two regions are set to play Sunday in West Virginia and Dayton. Both regions have four quarterfinals on the schedule for today's slate. Let's dive into these matchups and a few Sunday TBT best bets!
West Virginia Region:
(1) Best Virginia -10.5 vs (8) Virginia Dream
Best Virginia begins their third TBT campaign on Sunday night in front of what will be a very strong West Virginia crowd. The West Virginia Mountaineers alumni-based team have their best roster yet and hope this is the year they get over the hump and get to Dayton. Their first-round opponent, the Virginia Dream are new to the TBT scene and are looking to pull the upset in front of the pro-Mountaineer crowd down in Charleston. I like the experience and depth of Best Virginia to wear down the Virginia Dream and win by double digits. I love this as a Sunday TBT Best Bet.
Pick: Best Virginia -10.5
(4) Herd That -6.0 vs (5) Founding Fathers
Herd That is back for another TBT run after a heartbreaking loss to Team 23 last year in the 2nd round. The Marshall alumni-based team is led by the same core of Jon Elmore, James Kelly, and Ryan Taylor. In fact, this trio has had plenty of success at the TBT over the last two runs. Furthermore, their opponent, the Founding Fathers almost pulled off the biggest upset in the TBT last year when they lost by a bucket to Sideline Cancer. In addition, the James Madison alumni-based team brings back its core. This year they hope it is the year they get over the hump and win a game. I like for this one to be a close one throughout and for the Founding Fathers to keep it within one possession, but for the Herd That to find a way to advance with their experience.
Pick: Founding Fathers +6.0
(2) Bucketneers -7.5 vs (7) Fully Loaded
The Bucketneers were the TBT Cinderella last year when they pulled off back-to-back upsets as the #12 seed before losing a 1-point game to Sideline Cancer. The East Tennessee St alumni-based team brings back their core and added key new pieces in Nick Ward and Jalen Riley hoping this is the year that they can get to Dayton. On the other side, Team Loaded makes their TBT debut with a team primarily of former Team Loaded AAU guys. I like for Fully Loaded to come out and make a strong debut and give the Bucketneers all they can handle in the opening round, but think the experience of the Bucketneers finds a way to get it done late.
Pick: Fully Loaded +7.5
(3) WoCo Showtime -2.0 vs (6) War Ready
WoCo Showtime returns to Charleston for the TBT after almost pulling off an opening round stunner over Best Virginia last year. The Wofford alumni-based team return their core and added more depth in Storm Murphy and Andrew Rowsey to their roster. On the other side, War Ready returns to TBT after an embarrassing opening-round blowout loss to the Bucketneers. The Auburn alumni-based team has multiple members from that 2019 Final Four run on their roster and will be looking to get it done this time around at the TBT. I like the discipline and structure of WoCo Showtime to outlast War Ready and advance for their first-ever TBT win.
Pick: WoCo Showtime -2.0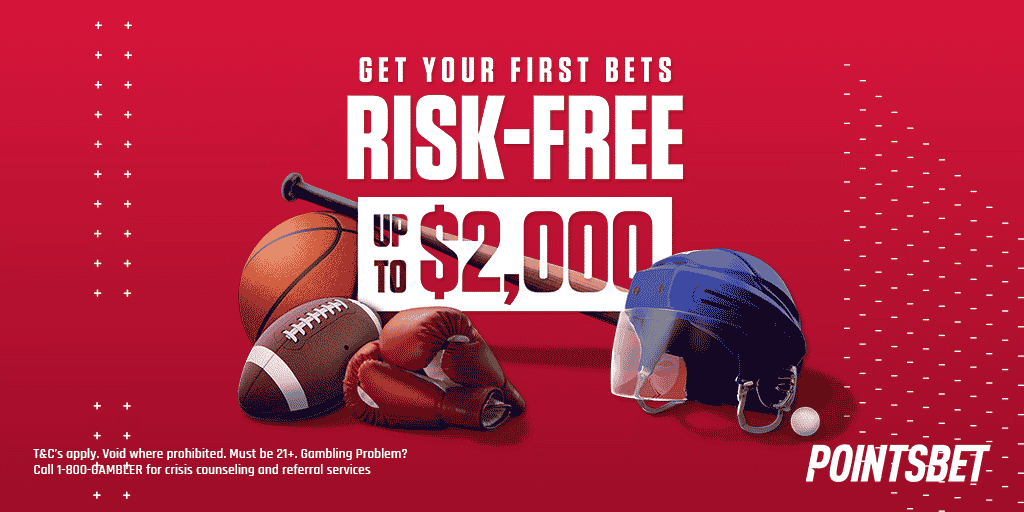 Dayton Region:
(1) The Money Team -12.5 vs (8) Athletics Miami
The #1 seeded The Money Team enters this year's TBT as one of the heavy favorites. They return a loaded roster plus the addition of TBT legend, Jimmer Fredette. In their matchup, the Athletics Miami will be making their TBT debut and looking to pull off an all-time TBT upset. As the #1 seed, I like The Money Team to live up to the hype in this opening-round matchup. I believe they dominate the Athletics Miami wire to wire to advance. I love this pick as a Sunday TBT Best Bet!
Pick: The Money Team -12.5
(4) Men of Mackey -5.0 vs (5) Mid-American Unity
The Men of Mackey are back for their third TBT run. They hope this is the year they find a way to get to Dayton. Furthermore, the Purdue alumni-based team returns its main core from last year's team. Additionally, they added a couple of key new pieces hoping to get them over the hump. In their matchup, Mid American Unity returns to the TBT for another year. The Mid-American Unity has been a TBT regular and this will be their 4th appearance in the tournament. I like the experience and grit of the Mid-American Unity for an upset special over the Men of Mackey in this opening round matchup and advance to the next round.
Pick: Mid American Unity ML +175
(2) Golden Eagles -9.5 vs (7) Ohio 1804
The 2020 TBT Champions, Golden Eagles are back at the TBT with a loaded roster and hopes of winning another championship. The Marquette alumni-based team returns their championship core with the addition of big man, Diamond Stone. They begin play with the Ohio 1804, who are an Ohio University alumni-based team. Ohio 1804 made their TBT debut last year and hopes to record their first TBT win this year with a big upset. I like for the Golden Eagles to come out locked in after coming up just short last year and make an opening round statement win with a convincing performance over Ohio 1804.
Pick: Golden Eagles -9.5
(3) Red Scare -7.5 vs (6) Cititeam
The home team, the Red Scare begin their TBT run at home Sunday night. After coming up short last year, the Dayton alumni-based team added key Buckeye alumni pieces in CJ Walker and Kosta Koufos in hopes of making a deep run in front of their home fans. They begin to play with the Cititeam, who will be making their TBT debut. The Cititeam has some big names on it like Josh Selby and Tacko Fall who will be looking to stun the home crowd in the opening round. I like the home team in this matchup to come out and get off to a fast start in front of the Dayton crowd and advance in the opening round. I love the Red Scare to cover the spread as a Sunday TBT Best Bet!
Pick: Red Scare -7.5
Related Content