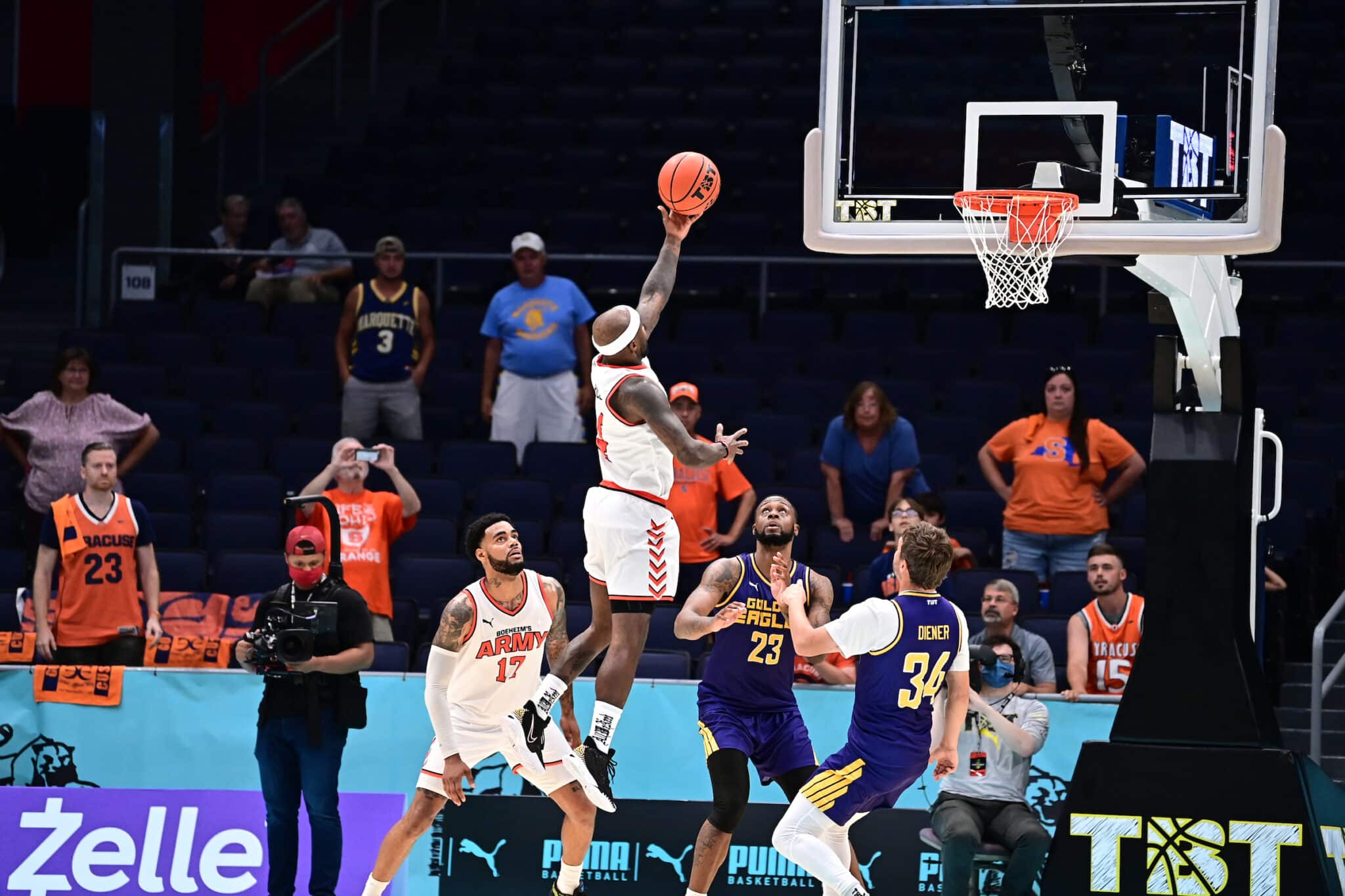 The TBT action returns Friday with two new regions beginning play: Wichita and Syracuse. Each region begins today with four quarterfinal games, let's dive into the slate of games and discuss some of my TBT best bets!
Wichita Region:
(1) AfterShocks -8.0 vs (8) We Are D3
The #1 seed AfterShocks are back at the TBT and are ready to make another run and get back to Dayton. The Wichita State alumni-based team will have the home crowd in their corner for the first three rounds. Their opponent, We Are D3 is looking to pull off their first career TBT win (0-3 all-time). We Are D3 has been competitive in all three of their TBT losses, but hope this is the year they finally get over the hump and win a game. I like We Are D3 to hang around throughout the game, but for the hometown team to find a way to win a close scare in the 1-8 matchup.
Pick: We Are D3 +8.0
(4) Air Raiders -6.5 vs (5) B1 Ballers
The Air Raiders will make their TBT debut on Friday featuring their roster with Texas Tech alumni from the Chris Beard and Tubby Smith eras. The Air Raiders roster is a talented one with members from the 2019 National Championship appearance running on it. On the other side, B1 Ballers are back for their second year of TBT after a 1st round exit last year. This Air Raiders is a very talented one and under-seeded being a 4-seed in this region. I like for them to come out and make a statement in the opening round with a convincing win over the B1 Ballers as a TBT Best Bet!
Pick: Air Raiders -6.5
(2) Eberlein Drive -9.5 vs (7) Bleed Green
The Eberlein Drive is back at the TBT after coming up one game short of getting to Dayton last year. They head into this year's TBT as one of the most experienced teams. Their matchup is with the Bleed Green, a roster that features multiple North Texas Mean Green alumni that upset Purdue in the Round of 64 in 2020. Although Bleed Green is making their TBT debut this year, I like them to be competitive in this matchup throughout because of their familiarity of playing with one another, but for the Eberlein Drive to win in the end.
Pick: Bleed Green +9.5
(3) Purple & Black vs (6) Lone Star Legends -5.5
The Purple & Black return to the TBT after a heartbreaking opening-round loss last year to the Omaha Blue Crew. The Kansas State alumni-based team has some big-named former Wildcats on it including Michael Beasley, Bill Walker, and Jacob Pullen. Their matchup will be against the Lone Star Legends. They have a roster made up of players from the state of Texas. I like for this game to be a competitive back-and-forth matchup with the Purple & Black finding a way to win and advance due to their TBT experience as  TBT best bet!
Pick: Purple & Black ML +180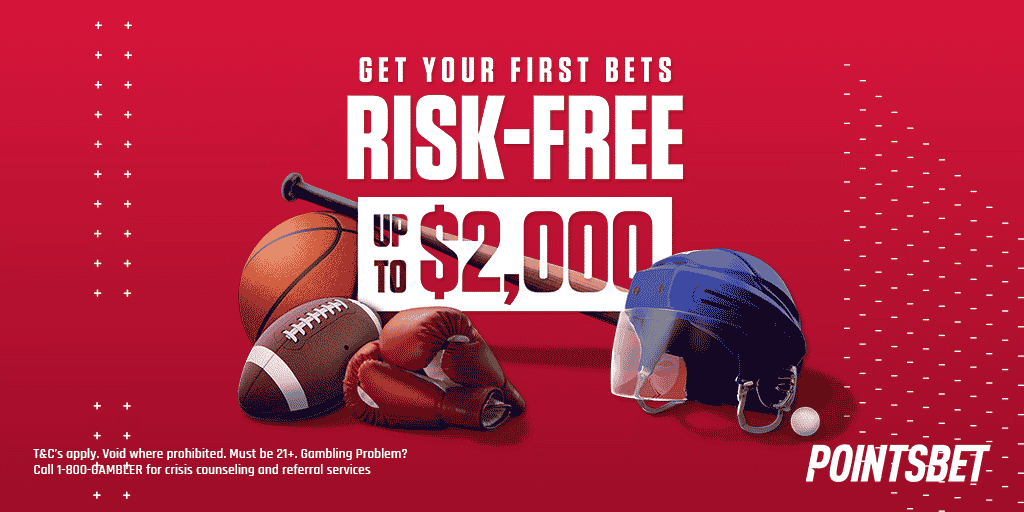 Syracuse Region:
(1) Boeheim's Army -13.5 vs (8) India Rising
The defending TBT champions will begin their run back to back on Friday against the India Rising. They lost key pieces from last year's team. However, they reloaded and are ready for another run at Dayton. Their opponent, the India Rising is making their TBT debut and will look to pull off one of the biggest upsets in TBT history. Although Boeheim's Army has crucial new pieces and will need to figure out how to play with one another. However, I still like for them to win convincingly and cover the big number in the opening round of the Syracuse region.
Pick: Boeheim's Army -13.5
(4) The Nerd Team vs (5) Brown & White -1.0
The 4-5 matchup features two very evenly matched teams that will provide a hard-fought competitive matchup. The Nerd Team lost a close one in the opening round last year to Blue Collar U. Further, the Brown & White lost a close one in the opening round to Team Hines (now the Gutter Cats). I like for the St. Bonaventure alumni-based team to grind it out in upstate New York fashion to get the win and move to the next round in Syracuse.
Pick: Brown & White -1.0
(2) Blue Collar U -5.5 vs (7) NG Saints
The Blue Collar U are back after their 2021 run to the TBT Final Four. The Buffalo alumni-based team is looking to replicate their success from last year and get to Dayton. On the other side, the NG Saints made their TBT debut last year and gave Eberlein Drive a competitive game before eventually falling. I like for this one to be a physically competitive matchup and for the NG Saints to stay within striking distance and cover. In the end, I believe the Blue Collar U advances in the end as a TBT Best Bet!
Pick: NG Saints +5.5
(3) Friday Beers -8.0 vs (6) Mental Toughness
The Friday Beers (formerly known as the Armored Athlete) is one of the more experienced TBT teams and are looking to make another run at Dayton. Their matchup will be against Mental Toughness, who made their TBT debut last year and lost a one-possession game to the LA Cheaters. In fact, this is another TBT matchup that will be close and I think it will come down to the very end. I like this for my Friday upset special, where the Mental Toughness grinds it out for an upset win over the Friday Beers to advance as a TBT Best Bet!
Pick: Mental Toughness ML +295
Related Content