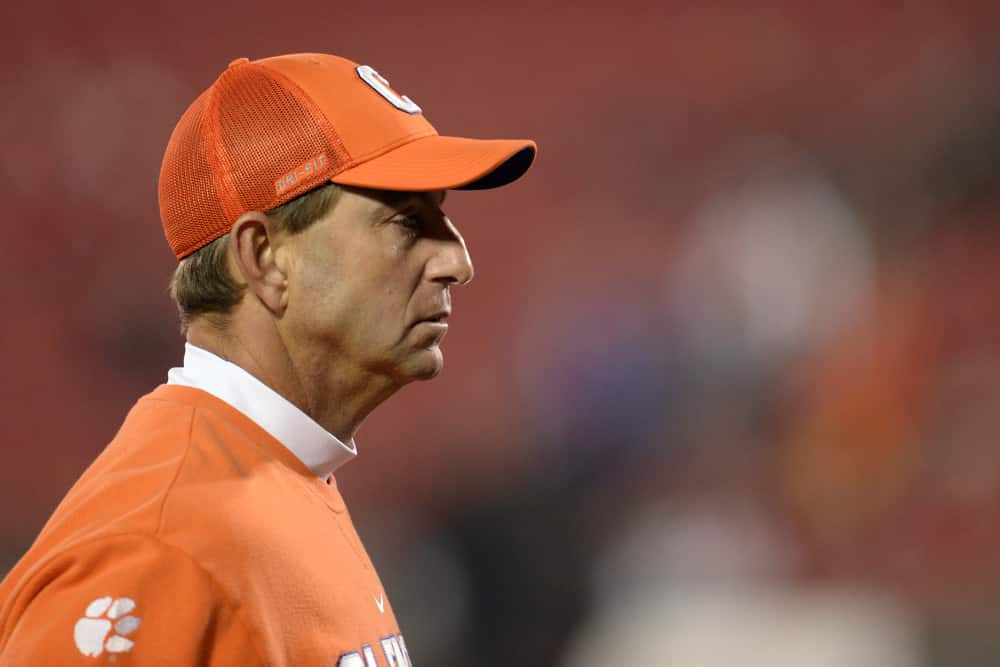 I live in the heart of ACC country and it's the conference I follow the closest. As a whole, the league is on the ropes and may not even exist in a few years. While I hope that isn't the case, if it does dissolve, it's at least partly due to failures on the gridiron. Other than Clemson, the ACC has been a perennial disappointment. I'm mostly looking at you – Florida State, Miami and Virginia Tech.
So while we're looking at this year's win totals, it's not a coincidence that a whole lot of Unders look attractive. In this column, I'll share my favorite ACC plays while picking a side for each team.
ACC Favorite Plays:
Florida State: 6.5 Wins (-125/+105)
The last time FSU hit 7 regular season wins was 2016. The program that was once at the pinnacle of college football has slipped into complete mediocrity. The 'Noles went 5-7 a year ago and HC Mike Norvell is squarely on the hot seat entering year 3.  The biggest issues have been average to bad Quarterback and line play.
RS JR Jordan Travis is projected to win the starting QB gig and while dangerous with his feet, he leaves a lot to be desired as a pocket passer. The losses at RB and WR should be filled so it's all about getting better play from Travis and the offensive line. As a unit, the O finished 80th in the nation last year. The defense was a middle of the road unit in the ACC, finishing 7th, and they have to replace their best two pass rushers. There's help coming in via the portal but there's no signs pointing to major improvement on this side of the ball either.
When looking at the schedule, there's big non-con games vs LSU and Florida. You'd assume Florida State can knock off Duquesne and Louisiana but the Seminoles did lose to Jacksonville State of the FCS a season ago. Within the league, there's challenging road trips at Louisville, NC State, and Miami but getting Georgia Tech from the Coastal is a plus.
Overall, tell me why this FSU squad is any better than last year's group? After the Week 1 cupcake, Florida State plays six straight games against quality opponents without an easy W in sight. If things get started on the wrong foot, we could potentially see a head coaching change and a complete wash of a season. I'll take the Under.
The Pick: Under
UNC: 7.5 Wins (+115/-135)
With the entire OL and Sam Howell returning a season ago, the Tar Heels were supposed to improve on their 8-3 2020 season. Instead, UNC disappointingly went 6-6 in the regular season before dropping the bowl game to South Carolina. The recruiting has been excellent but there's a lot of holes to fill which leaves me perplexed as to why this year's team will win two more games than 2021.
Howell is gone and the offense, as a whole, only returns 49% of its production which ranks 114th in the country. A new QB and a re-tooled offensive line doesn't exactly provide a ton of confidence even if star WR Josh Downs is back. UNC had to outscore opponents last year and I'm not sure how successful they'll be if put into the same situation this season.
Only GT and Duke had worse defenses in the ACC than UNC in 2021. During a mid-season stretch of three games, opponents scored 45 points (Miami), 44 points (Notre Dame), and 55 points (Wake Forest) on the North Carolina. Somehow, the Heels went 2-1 in these games but the point remains:  if the offense takes a dip this season, the defense certainly needs to play better. A lot of last year's D returns so there is hope for improvement, I suppose.
For some reason, UNC scheduled back-to-back away games at App State and Georgia State in weeks 1 and 2. Give them a ton of credit for scheduling tough Sun Belt opponents and their willingness to play on the road, but I wouldn't be surprised if they lose one. With Notre Dame also on the schedule, a 2-2 record to start the season doesn't bode well for the Over.
The Pick: Under
Clemson: 10.5 Wins (+110/-130)
Was last year an aberration or is the Clemson program beginning to slip? Dabo deserves the benefit of the doubt and the Tigers still tallied nine regular season wins. However, close games vs the likes of Ga Tech, BC, Syracuse and others isn't what we've come to expect from the ACC's powerhouse.
From 2019 thru 2021, Clemson was annually averaging six players being selected in the NFL draft. This year, only two Tigers were chosen and neither went in the first round. Dabo's crew was young in 2021 and not as talented as years past. The offense returns 80% of its production (17th best in the country) but the D isn't as fortunate. Plus, both coordinators from last year are now Power 5 head coaches.
It all starts with the QB and if DJ Uiagalelei doesn't improve by leaps and bounds, Dabo might turn to prized recruit Cade Klubnik. This offense was only 100th best in the nation last year and dead last in the ACC in passing efficiency. The line is solid and there's a few playmakers but I still don't see a Travis Etienne or a Tee Higgins on the roster.
The defense saved Clemson's bacon last year but only 61% of its production (89th in the country) returns. If the offense continues to struggle, the team cannot afford anything less that excellent defensive play. There's still a ton of talent but it's more inexperienced than usual and Dabo is still very anti-transfer portal.
There's no Georgia on this year's schedule but a tough early November trip to Notre Dame looms large. Drop that and Clemson cannot afford another defeat. The rest on the non-con is pretty easy and at least they get NC State and Miami at home. Overall, it's a very manageable schedule and easier than previous years. However, I have them losing to the Irish and dropping at least one more in conference play.
The Pick: Under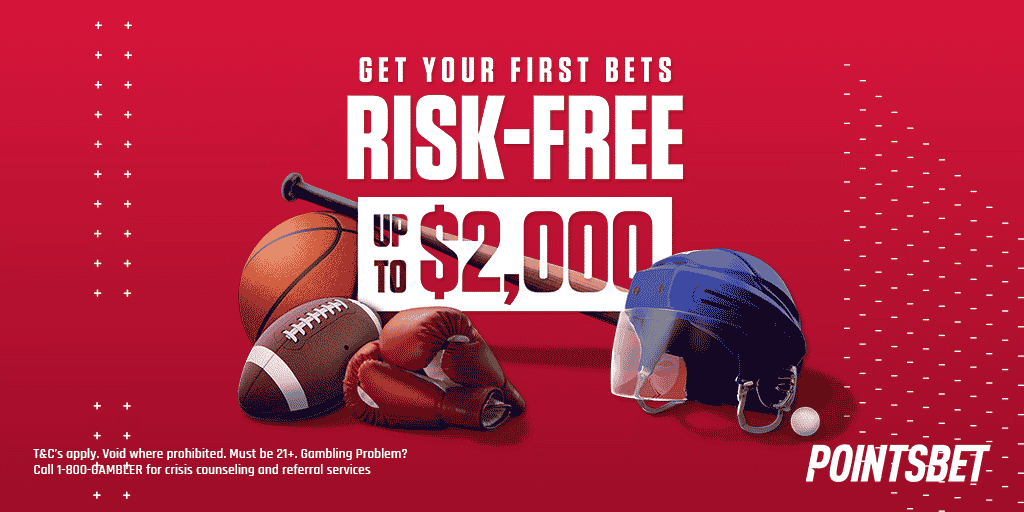 ACC – The Rest:
Miami: 8.5 Wins (+100/-120)
If you listened to The College Football Experience on the Sports Gambling Podcast Network you know we've made a lot of money fading the perennially overrated Miami Hurricanes in recent years. With that said, I'm a Tyler Van Dyke believer and Mario Cristobal will improve the offensive line play immediately.
While the offense should be lights out, a defense that underperformed last year is getting an overhaul. The new head coach hit the transfer portal hard so it will be interesting to see how quickly the unit can come together. They don't need to be the '85 Bears but if you want to flirt with a double digit season, they need to be respectable. I'm gonna put my faith in one of my favorite QBs in the nation and go Over but their recent track record has me hesitant.
The Pick: Over
Georgia Tech: 3.5 Wins (-125/+105)
GT lost the last 6 games of 2021 and HC Geoff Collins has never won more than 3 games with the Yellow Jackets. He enters a critical fourth year sitting on the hottest of seats. With Clemson, Central Florida, and Ole Miss as 3 of GT's first 4 games, this could unravel quickly.
The Pick: Under
NC State: 8.5 Wins (-150/+130)
Everything is pointing towards a very successful season for NC ST this year. HC Dave Doeren has done a great job in Raleigh and this may be his best team during his nine year tenure. However, the Wolfpack have a knack for disappointing fans when expectations are high. Laying -150 on an Over ticket seems irresponsible. I'll begrudgingly take the Under.
The Pick: Under
Pitt: 8.5 Wins (-110/-110)
We'll soon find out just how responsible Kenny Pickett and OC Mark Whipple were to Pitt's 11 win season a year ago. Pickett is now a Steeler and Whipple was hired away by Nebraska. In 7 years as HC, 2021 was the first year Pat Narduzzi achieved more than 8 regular season wins.
The USC transfer, Kedon Slovis, will be the new QB and all five offensive lineman are back. Expect the 8th best O in the country to be excellent again. Mix that with a favorable schedule that's littered with easy W's and Pitt should have another excellent campaign.
The Pick: Over
Wake Forest: 8.5 Wins (+110/-130)
Wake basically has 5 to 6 easy wins on the schedule and zero sure-fire L's. Sam Hartman is back at QB as is star WR A.T Perry and four of five offensive lineman. This offense is gonna light up the scoreboard – just like last year when they averaged 41 PPG. As far as talent, Wake does more with less which is always a concern with such a high Team Total but I'll take the Over.
The Pick: Over
Virginia Tech: 6.5 Wins (+125/-145)
5-6 and 5-5 over the last two years illustrates how average this VT program sunk to under former HC Justin Fuente. New head honcho Brent Pry now will lead the troops in Blacksburg but there's a ton of roster turnover to deal with.
Pry hit the portal hard and that includes getting QBs from Marshall and South Carolina. The Hokies should get solid production from whichever QB wins the job and the RBs led by Malachi Thomas will be a strength. The OL and WR group will look a lot different from last year and it may take some time to build cohesiveness. Thankfully for VT, they should be able to rely on a strong defense, under a new defensive-minded coaching staff, to keep games tight.
The non-con schedule includes dangerous road matchups vs in-state foes Old Dominion and Liberty along with a home date vs WVU. Within the ACC, they dodge Clemson but have tough trips to UNC, Pitt, and NC State. I don't know what to expect from this squad but there's too many roster questions along with an unproven HC to go bet on an Over.
The Pick: Under
Duke: 3 Wins (+100/-120)
Earlier in the summer, I saw this line at 3.5 and liked the Under a lot more. Duke won exactly 3 games a year ago and I project an identical record in 2022. Don't forget, the Blue Devils have lost 13 straight ACC conference games. Mike Elko seems like a great fit as HC but this is a total rebuild project in Durham.
The Pick: Under
Boston College: 6.5 Wins (+110/-130)
As long as QB Phil Jurkovec stays healthy, I have the Golden Eagles scratching and clawing their way to at least 7 wins. HC Jeff Hafley is the right guy for this job even if BC has been snake-bit with injuries issues lately. The schedule isn't easy and there's too many roster holes to fill to be overly confident but Boston College will turn some heads this season.
The Pick: Over
Virginia: 7.5 Wins (+130/-150)
UVA went 6-6 a season ago and only return 51% of the team's production – which is 123rd in the country. The 'Hoos also welcome a first year head coach in Tony Elliott who will deploy new offensive and defensive systems. I'm a big Brennan Armstrong guy but this year's squad isn't getting two more wins than the 2021 Cavaliers. The schedule is lighter but I don't see it happening.
The Pick: Under
Syracuse: 5 Wins (+110/-130)
It's been an interesting ride for Dino Babers at Syracuse. There was a 10-3 season, a 1-10 season, and 5-7 seasons in between. In fact, he's only hit 6 wins once in six years at the helm. The team showed signs of a life last year but unfortunately, GT and Duke aren't on the 2022 schedule. This team isn't bowling.
The Pick: Under
Louisville: 6.5 Wins (+105/-125)
I can't trust the Louisville Cardinals. On one hand, you love Malik Cunningham and the dangerous offense but on the other, the D has been far too soft under Satterfield. The schedule is also challenging with non-con road games at UCF and at Kentucky. Like last year, this team is talented enough to squeak into a bowl game but it'll probably be with a 6-6 record.
The Pick: Under