Welcome back Degens! The 2022 Open Championship is here and it's time to make some picks! It is the final major of the year at the home of golf. This is the last time we will see a field this strong for a long time. There are a ton of great storylines this week and I'm absolutely pumped for this tournament. My co-host Steve Schirmer as always does a great job breaking down the course here. We also previewed the course on the Golf Gambling Podcast.
St. Andrews from what we are hearing is playing really firm and fast. I'm not going to try and play the wind game right now but keep an eye out to see if there will be any advantage to waves or tee times. A ton of different narratives out there this week bomb and gouge, these guys are going to tear it apart etc. I can see mid to high teens but I don't believe these boys will destroy this place. So lets get to it! Here are my picks for the 2022 Open Championship.
2022 Open Championship Picks – Outright Bets
Jordan Spieth: 17/1
This is a big boy tournament, and I believe a big boy will win it. Jordan is in really good form which is important coming into a major. The flat stick is starting to come around again as he has gained strokes in his last 3 events. On Sunday at the Scottish Open he played terrible, yet still had a chance to win. His history at Open Championships is outstanding and he seems to thrive on links golf courses. Given how he plays the game, it makes perfect sense.
I know you've been beaten over the head this week about creativity, lag putting etc etc. The reason everyone is talking about it is because it is important here. If you were to create a golfer with the attributes to win St. Andrews, you would create a player like Spieth. Amazing short game – check. Ability to make silly 40 foot putts – check. Stud with his irons and wedges – check. Don't overthink it. Pick Spieth to win the 2022 Open Championship.
Cam Smith: 30/1
Just like last week I snap bet Cam Smith when I saw this number. Cameron Smith had an awful second round. However, his other three rounds were solid as he shot under par in all 3. His Open history leaves a little to desire, but his skill set should translate to this type of golf. Cam is obviously having a great year and I believe he's a much improved golfer from his other Open starts.
His putter was giving him problems over the last month or so, but it looked solid over the weekend at the Scottish Open. And with the wide open nature of St. Andrews, his usual troubles off-the-tee might be muted a bit this week. So with his biggest weaknesses being minimized and his biggest strength around the green and putting being emphasized, I love Cam to take home the Claret Jug. Pick him on your 2022 Open Championship betting card.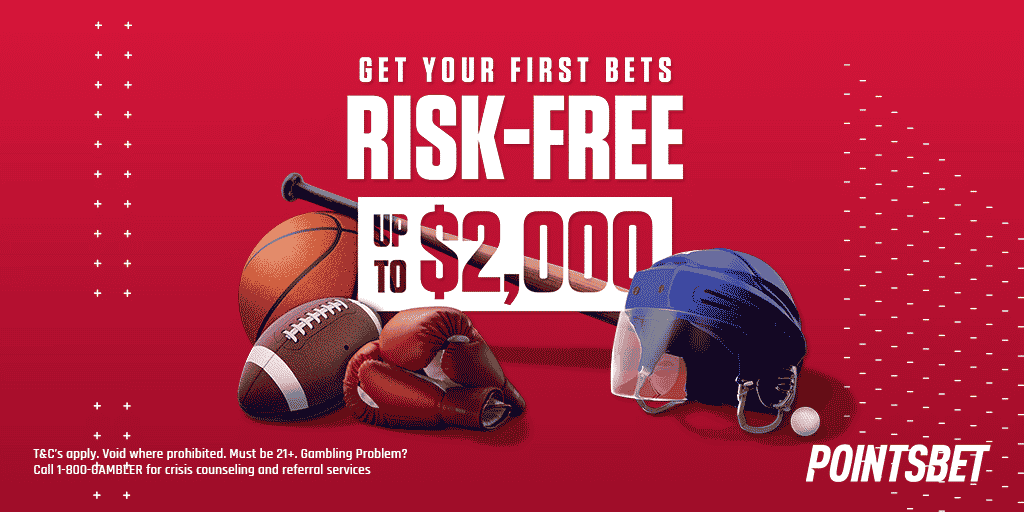 2022 Open Championship Picks – Other Props
Patrick Reed Top 20: +250
Reed is a prick and difficult to root for. However, he possesses the type of skill set that should translate well to St. Andrews. He already has a Top 20 at St. Andrews and another pair of Top 20 finishes at Royal Portrush and Royal Troon. I am not sure what we can take away from his play on LIV, but for what it's worth he played well in Portland. And he's motivated. Obviously everyone is motivated here to win a major, but you know Reed wants to stick it to everyone. Give me Reed to irritate everyone with a good performance this week at St. Andrews. Pick him Top 20 on your 2022 Open Championship betting card.
Other Top 20's to Consider
Rory McIlroy: -150
Xander Schauffele: -115
Max Homa– +180
Thomas Pieters: +300
Lucas Herbert: +350
Rory McIlroy -110 over Rahm
I had to find a way to get more action on Rory other than first round leader. It goes without saying that Rory's form is awesome. The only person coming in with better form is Xander. Rory's wedge game has improved and that is typically my problem with him. On the flip side, Rahm has been meh lately. He's gaining strokes in all four categories over his last 12 rounds, but it's not at the elite levels we're used to seeing him at. The weak part of his game this year has been his around the green and his putter. That's concerning at a place like St. Andrews. Pick Rory to beat Rahm at the 2022 Open Championship.
RELATED CONTENT