The anticipation, the buildup, and the atmosphere were all professional and championship-caliber in Canton, Ohio. On this warm Sunday night in July, the USFL Championship game provided all the excitement fans could want. Ultimately, the Birmingham Stallions prevailed over the Philadelphia Stars 33-30 in a back-and-forth game that was not settled until the final seconds. This was the type of action and excitement that spring football fanatics have been praising for years. It seemed like the rest of the football-loving community finally caught up.
In front of a packed house at Tom Benson Hall of Fame Stadium Birmingham finished what they started out the season to do. Last week Skip Holtz made it clear that the team had a goal to win every game this season. They may have fallen short, finishing with a final record of 11-1, but they are USLF Champions. It seemed like Birmingham carried themselves like a team on a mission all season and this was the culmination of that. Holtz said, "So proud of these players for what they were able to do. Proud that we were able to come back."

Birmingham Stallions Secure USFL Championship over Philadelphia Stars
From the second you got near the Pro Football Hall of Fame you could feel the excitement and the energy in the air. There was a clear championship-caliber atmosphere in Canton. With endzones painted in team colors for the first time all season, pre-game practice of the trophy celebration, and fans tailgating for hours beforehand, it was clear that this was a Professional Football Championship Game.
Both teams delivered on the expectations and the USFL provided fans with their first professional spring football championship in decades.
Jitters and Energy Early
Both teams came out early with energy and some jitters as well. Case Cookus looked uncomfortable on the first Philadelphia possession. He barely had time to react as the Stallions' defense harassed him and was pressuring him all three times. It was clear that this was a professional football championship from the start. Both teams brought energy and passion to the field throughout the USFL Championship.
If Cookus and the Stars looked frazzled by the pressure, J'Mar Smith and the Stallions' offense looked ready to feast on it. J'Mar set the tone early by throwing himself into a block that sprung Bo Scarborough for a big gain on the first play of the drive. 
https://twitter.com/USFL/status/1543744261304324097
Smith followed that up with a deep seam route to his fullback Bobby Holly to march into Stars' territory. Smith and the Stallions eventually stalled out after two off-target throws to Adrian Hardy and Victor Bolden fell incomplete. Brandon Aubrey came through for Birmingham though and put them on top 3-0 early.
Stars Settle In and Run it Back
With their leading rusher, Matt Colburn, watching from the sidelines, the Stars came out on their second drive and established the run. Recent signee and Notre Dame-alum Dexter Williams came in and helped Philadelphia's offense start moving the ball. He set the tone early with back-to-back runs for 14 yards. Chris Rowland also factored in on the drive to help take the Stars inside the Birmingham 15-yard line.
https://twitter.com/USFLStars/status/1543746216114135042
Just like last week though, the Stallions' defense stood tall when pushed up against their own endzone. They forced Philadelphia to settle for a 32-yard field goal from Luis Aguilar to even the USFL Championship 3-3.
Stallions Come Racing Back
Victor Bolden had everyone in the stadium holding their breath as he effortlessly raced for a 43-yard kick return to set Birmingham up on Philadelphia's side of the field. Not to be outdone, fellow receiver Marlon Williams showcased his elusiveness on a third and seven to pick up a tough first down. 
After three straight pass plays, the Stallions went back to their division-leading rushing attack. Birmingham ran Bo Scarborough on a straightforward inside run. Scarborough proceeded to bounce off one would-be tackler and found nothing but green grass in front of him. His 36-yard touchdown run and the follow-up Aubrey kick put the Stallions up 10-3.
https://twitter.com/USFLStallions/status/1543749463386296323?s=20&t=1syWjo1FZ5oNdN4vRFxlzQ
Philadelphia Keeps Grinding
Although their offense seemed to be picking up yards in less explosive chunks than the Stallions, Case Cookus and the Stars kept on grinding. Philadelphia kept their offense moving thanks to a mix of short passing plays, a few rushes by Williams and Paul Terry, and some beneficial Stallions' penalties. 
Brian Allen pinned Jordan Suell's arm when Cookus targeted him on third and eight drawing a fifteen-yard pass interference call. That kept the drive alive and allowed the Stars to push into Birmingham territory. The drive eventually stalled out and after a delay of game penalty, Luis Aguilar and the Stars' special teams managed to pin the Stallions at their own one-yard line. 
https://twitter.com/USFLStars/status/1543753690816954368?s=20&t=O_zUKANGRUqJJ3GrgWJueA
The Stars' defense held up their end of the bargain and held the Stallions to a three-and-out.
Case Cookus Rises to the Occasion
Despite his early struggles and having near-constant pressure in his face, Case Cookus kept bouncing back. Since taking over for an injured Brian Scott, Cookus has been a gamer doing whatever it takes to carry the Stars to victory. He has won them games with his arm and his legs and has kept this Stars team firing on all cylinders. 
After preventing a disaster on a high snap and nearly salvaging it, Cookus completed two of his next three attempts. This included an absolute dime that led to a toe-tapping touchdown by Jordan Suell on the side of the endzone. Cookus steadied the Stars here when they needed it most, unfortunately, Luis Aguilar failed to convert the point after and the Stars still trailed 10-9.
https://twitter.com/USFLStars/status/1543756972511690754
Stallions Threaten to Breakaway
Cookus may have marched Philadelphia down the field to score, but Smith and the Stallions were off and running in response. It only took two plays for J'Mar and the Stallions to score. First was a 19-yard completion to Victor Bolden. Smith followed that up with an absolute dime to Marlon Williams down the far sideline for a 41-yard touchdown. The two-play, 60-yard drive took less than a minute for Birmingham to go up 17-9 with 7:22 left in the first half.
https://twitter.com/USFLStallions/status/1543758581673099264?s=20&t=redX1WU1cVaErthXVI9NvA
Stallions Keep up the Pressure
Despite some success moving the ball on the ground and through the short passing game, the Stallions' defense kept bringing unrelenting pressure. Just about every time Case Cookus looked to pass Birmingham had defenders either collapsing in from the edge or pushing him out of the pocket up the middle. A monster 13-yard sack on third and seven carried the Stars from the fringe of field goal range to punting the ball away again.
Birmingham promptly went back to the bruising Scarbrough on back-to-back plays. After a short six-yard gain on first down, Scarbrough broke a monstrous 69-yard run. It appeared that the run would be negated by offsetting personal foul calls on both times. However, after review by Mike Pereira and the officials, the blindside block on Birmingham was reversed. As a result, the Stallions picked up an additional six yards thanks to a Stars' facemask.
Transparency every time ✅

Listen in on the review process of the blindside block and face mask that occurred during Bo Scarbrough's 70-yard run for the Stallions ⬇️ pic.twitter.com/byMH8ngLni

— USFL (@USFL) July 4, 2022
After three unsuccessful wing-t attempts from close in, the Stallions spread things out and J'Mar Smith could not find space to work and was sacked at the ten-yard line and received a blessing as Cody Brown let a sure interception slip through his hands. Aubrey successfully converted the 27-yard field goal to extend the Birmingham lead to 20-9 as time expired in the first half.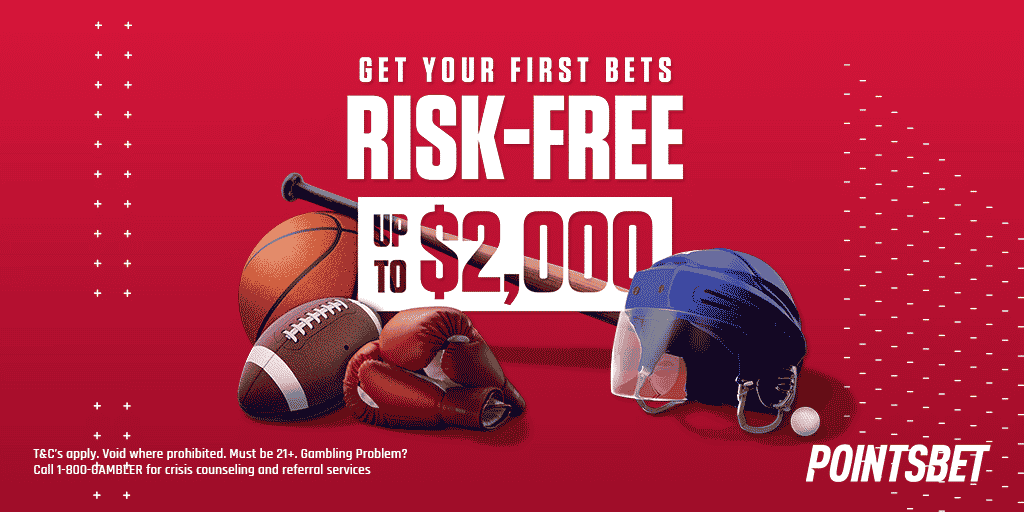 Second Half Stars
After being out of rhythm, off-balance, and just generally under assault for the entire first half, Case Cookus and the Stars came out firing to start the second half. On the first drive of the second half Cookus looked calmer in the pocket, he deftly avoided pass rushers and took what the Stallions gave him. His receivers rewarded his patience by making plays in space.
Newly-signed Dexter Williams showed playmaking abilities with the ball in his hands and made plays in the passing game. He was a critical part of the Stars' offense on this drive with 50 total yards. 
https://twitter.com/USFLStars/status/1543770063471316992
Case Cookus decided that Williams needed some help to finish the drive. After not liking his initial read, Cookus proceeded to scramble all over the field, extending what looked like a dead play and giving Jordan Suell time to work open. Cookus evaded several rushers and appeared to be running for the goal line when he finally spotted Suell standing all alone and wide open in the back of the endzone. Their four-yard connection cut the Stallions' lead down to 20-15 and it remained there after a failed two-point conversion run by Dexter Williams.
https://twitter.com/USFLStars/status/1543771586104381440?s=20&t=EzJxUG7BUhc8rrpaVi1Abw
Stallions Offense Sputters
Birmingham moved the chains on the ensuing possession and ate up six-plus minutes of valuable clock, however, they could not turn the long drive into points as Aubrey missed his 38-yard attempt. More significantly, was quarterback J'Mar Smith exiting the game due to a leg injury partway through the drive. Former first-round USFL draft pick Alex McGough entered the game and was able to make some plays with his legs, but both his pass were incomplete, one nearly intercepted and the other knocked down at the line.
Cookus and Stars Capitalize
Philadelphia had to respond trailing 20-15 and with time ticking down on the USFL season. Cookus responded like he has all season and showcased his toughness on this drive. On the very first play of the drive, he took a shot from Dondrea Tillman that drew a 15-yard roughing the passer call. After two completions, Cookus then picked up four yards on a scramble and took a vicious shot from DeMarquis Gates that added another 13 yards.
Cookus popped right back up and two plays later evaded another fierce Birmingham rush to deliver a 12-yard touchdown strike to Devin Gray. He followed that up with a successful two-point play to Jordan Suell to put the Stars up 23-20 with 11:14 left in the USFL Championship game.
https://twitter.com/USFLStars/status/1543779983881019395?s=20&t=tmYksYLomY4QsGq4YxCHxw
Battle of the Backups
Alex McGough came out again as the Stallions' quarterback and looked to have settled in a bit more after a rocky first drive. He completed two passes to Marlon Williams and one to Sage Surratt to have the Stallions on the move. Disaster then struck for Birmingham as McGough's fourth pass of the drive skipped off the hands of CJ Marable and landed in the hands of Stars' linebacker Jordan Moore. 
https://twitter.com/USFLStars/status/1543781491016192000?s=20&t=dTGK03e9gXMmx0ueB-qpTw
On the ensuing drive, the Stars' offense failed to capitalize on the turnover. Things took an even worse turn on third down as Case Cookus was spun down by Dondrea Tillman and stayed down. After being attended to by medical personnel, the cart came out and took Cookus to the locker room with 8:03 remaining in the game.
McGough Rallies Birmingham
With the Stallions trailing 23-20, backed up on their own 36-yard line, and with time dwindling in the game, Alex McGough came out and put on a show. Eating up chunks of yardage and clock, McGough orchestrated a 64-yard, 4:35 scoring drive for Birmingham. McGough finished the drive 4/4 for 42 yards, including an eight-yard touchdown to Victor Bolden. However, Brandon Aubrey's kicking woes continued as he missed the extra point to make it a 26-23 Birmingham game.
https://twitter.com/USFLStallions/status/1543785629154148358?s=20&t=VvclBAXU4AxmLRWAtgUyMA
McGough lost his starting spot to J'Mar Smith earlier this season and rebounded in a big way
Stars Refuse to Go Quietly
After a promising kick return that saw Chris Rowland get tripped up as he threatened to break away, KJ Costello threw his first pass of the game directly to Scooby Wright. Wright stepped in front of the pass and took it 46 yards for the touchdown and Aubrey made it a 33-23 Birmingham lead.
https://twitter.com/USFLStallions/status/1543786561254395906?s=20&t=3-89IQNZdTVbszvZfQIvOQ
KJ Costello quickly shook off the interception and quickly moved Philadelphia down the field. Costello went 4/5 on the drive for 68 yards and capped it with a perfectly placed 12-yard touchdown pass to Chris Rowland. The Aguilar kick made it a 33-30 Birmingham game.
https://twitter.com/USFLStars/status/1543788712437374976?s=20&t=9fNU_D-h1LTIakaEpsWa9w
Rather than kick it deep or go for an onside kick, Philadelphia elected to take their fate into their own hands. Taking advantage of the ability to attempt a fourth and 12 from their own 33, they took the field spread in five-wide. Birmingham brought pressure off the edge and disrupted Costello's timing and his rushed throw could not be hauled in by Rowland.
https://twitter.com/USFL/status/1543789540468465664?s=20&t=IAuBysagzRMQRkHUXEg_ZQ
Stars Fade into the Ohio Night
With 1:43 remaining on the clock and only two timeouts left the Philadelphia defense would have to elevate and keep the Stallions from scoring a touchdown or securing a first down. Birmingham played it conservatively and appeared to be content to milk as much time off the clock as possible with three consecutive Scarborough runs. The Stars' defense stood tall and contained Bo as he managed to only gain one yard on the three carries. Birmingham's punt from the Stars' 32-yard line rolled into the endzone for a touchback and a 12-yard net.
Costello and the Philadelphia offense would have 55 seconds to get into field goal range. The urgency was up after a short completion to Bug Howard over the middle burned a ton of clock for only seven yards. On the very next play, Costello bought time by rolling to his right and looking deep. However, his deep heave was off-target and Birmingham safety Christian McFarland sealed the USFL Championship for the Stallions.
https://twitter.com/USFLStallions/status/1543791514538725376?s=20&t=lh7iWr0pvEcHbxg24-kH3Q
Who Made an Impact
Bo Scarborough (RB) Birmingham Stallions
It would be impossible to tell the story of the first USFL Championship Game without talking about Bo Scarborough. Bo was dominant and at times elicited memories of that other Bo from the 1980s and 90s. On just seven first-half carries, Scarborough had 122 yards and a touchdown. That alone secured his third 100-yard game and put him within striking distance of the USFL single-game rushing record.
However, Scarborough seemed to disappear from the Stallions' second-half gameplan. He only touched the ball an additional six times for 13 yards in the second half. He finished with 135 yards and a touchdown in the game. Despite being largely contained in the second half, Scarborough's first half was one to remember. He looked like a dominant, NFL-caliber running back and set the Stallions up to win.
Case Cookus (QB) Philadelphia Stars
The epic tale of Case Cookus leading the Philadelphia Stars back in the waning minutes of the USFL season never got to be written. Cookus stepped in early in the season when Bryan Scott went down and carried the Stars through many challenges. He was putting together a stellar game for the USFL Championship. However, his game was cut short as he left the field with an injury with eight minutes remaining. His final line was 17/29 for 222 and three touchdowns. 
His impact went beyond the stat sheet though. Cookus' toughness all game, and all-season, long were his defining characteristics. Many times he put the Stars on his back and carried them through challenging and seemingly impossible times. He was unafraid to make plays with his legs and would bounce right back up after tough hits as well. Bart Andrus said it best when he said, "He's a warrior."
It does not take much imagination to think that this game might have ended differently with him leading the Stars' late efforts.
Willie Yarbary (DL) Birmingham Stallions
The underrated part of the Stallions' win tonight was a dominant defensive performance. The Birmingham pass rush hassled Case Cookus and KJ Costello all night. At the point of attack consistently was Willie Yarbary. Yarbary finished the game with two sacks and a tackle for loss. He also added in five total tackles.
Without the devastating rush from the defensive line and Yarbary, the Stallions would not have won the title. The efforts of the big guys in the trenches often go underappreciated, but tonight it was clear. The Birmingham defensive line and Yarbary were the difference makers in the USFL Championship.
What They're Saying
Bart Andrus – Head Coach Philadelphia Stars
When Asked for his opening statement Andrus said, "Thought that was a well-played game. It was exciting. Want to congratulate Skip and his players. They played the last few plays better than we did. We got a little distracted in the first half but got back on track…Lot of things to overcome in that fourth quarter."
Andrus continued to talk about the performance of running back Dexter Williams in the USFL Championship Game. Specifically, he said, "I thought he played really well for one week of practice, learning the offense, and applying the things he had to learn and speed learn. Would have liked to have seen him a few other weeks."
Skip Holtz – Head Coach Birmingham Stallions
On Alex McGough's performance on the game-winning drive, "I just told Alex, we're gonna get the ball back. The defense will stop them. We're gonna have to put a drive together to go win the game."
When asked about his relationship with J'Mar Smith he said, "Really proud of his growth and his maturity. Discipline is not what you do to someone, it's what you do for someone." This specifically is referring to Holtz suspending J'Mar in 2019. Holtz praised J'Mar for owning that incident and bouncing back from it in the USFL. He went on to say, "J'Mar and I go back to [when he was] 17 years old when I recruited him. I think the world of him. He's like a third son to me."
RELATED CONTENT