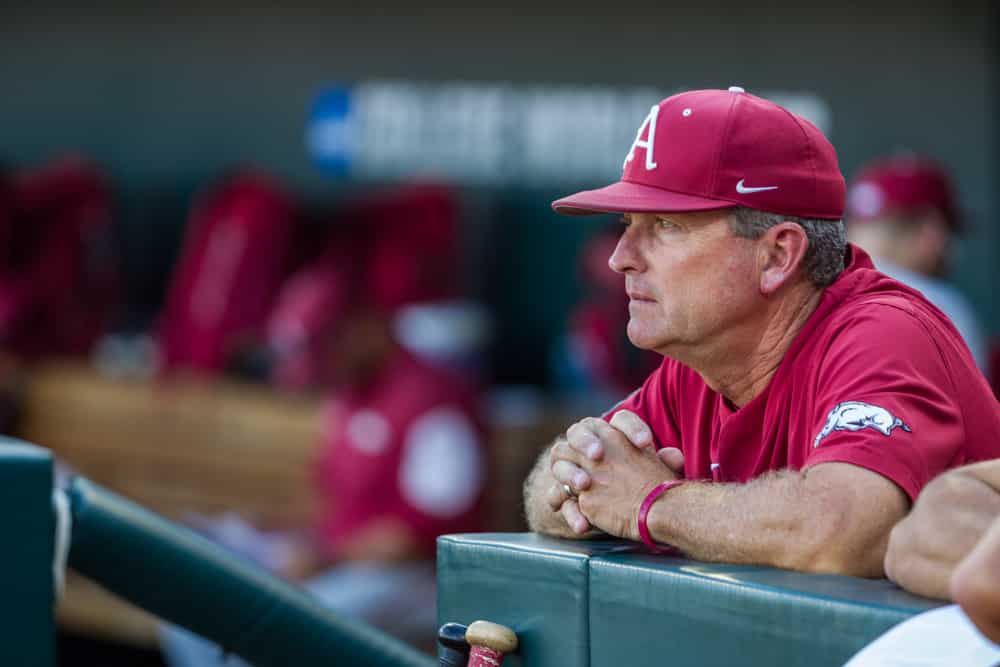 College World Series Odds, Picks, Bets, And Predictions
First, in today's podcast Dant and Bieniek recap an upset filled Super Regionals of the NCAA Baseball Tournament. Second, the guys run through the whole remaining field of the Road To Omaha. They discuss Notre Dame vs Texas and mix in a few angles, picks, and bets for each game being offered. After that, Dant and Bieniek lists off their locks for Friday and Saturday's slate of games.
Follow Noah Bieniek for updates on Twitter. When you do you get to see his official bets FOR FREE, and his opinions on NCAA Baseball rankings. Add that to NCAA Baseball scores, news, and baseball highlights through the end of the College World Series in June and you're all set!
PICTURE CAPTION
OMAHA, NE – JUNE 26: Arkansas head coach Dave Van Horn watching warm ups before taking on the Oregon State during the first game of the finals in the College World Series in Omaha, Nebraska. Arkansas beats Oregon State 4 to 1. (Photo by John Peterson/Icon Sportswire)