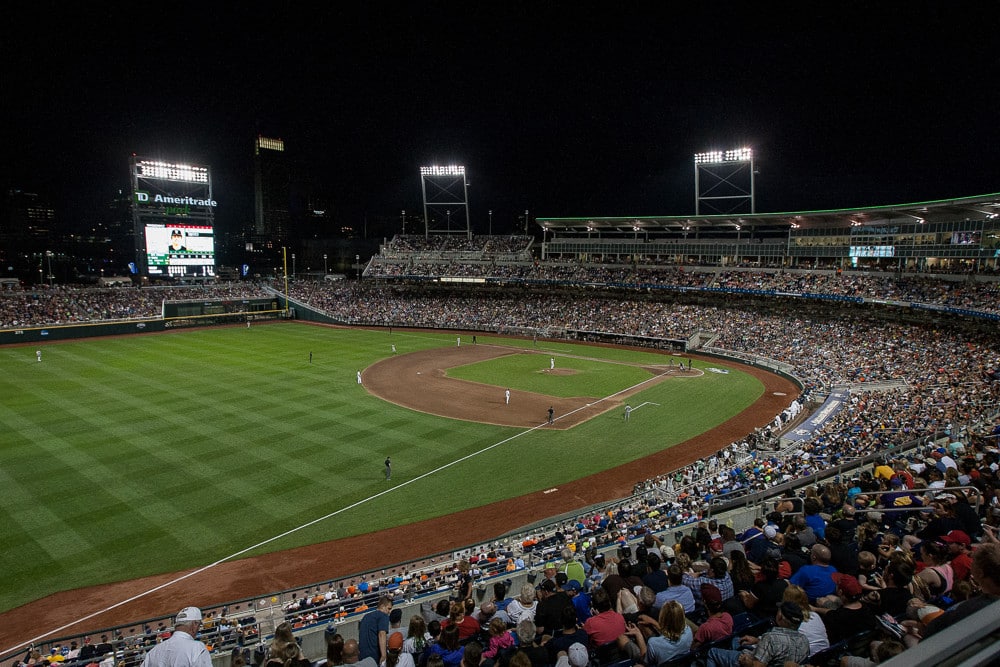 2022 has been one wild ride, but finally, we have an official College World Series bracket. Even though the final destination is no longer called TD Ameritrade Park the desire is the same. My petition begins now for "The Chuck" to be the slang term for our new stadium name, "Charles Schwab Field Omaha." Nevertheless, we now know the eight teams that will play in Omaha, Nebraska. With three of the top four, and six of the top eight teams eliminated, the field is WIDE OPEN. Since February, The College Baseball Experience, of the Sports Gambling Podcast Network, has been gambling successfully on NCAA Baseball and will have you covered until the end of June. This piece will give our NCAA Baseball rankings and help you determine which teams you should place a future on. Every future we've placed prior to this moment was based on value, now we actually get to handicap the field. These are the best opening College World Series odds we have found so punish the books ASAP.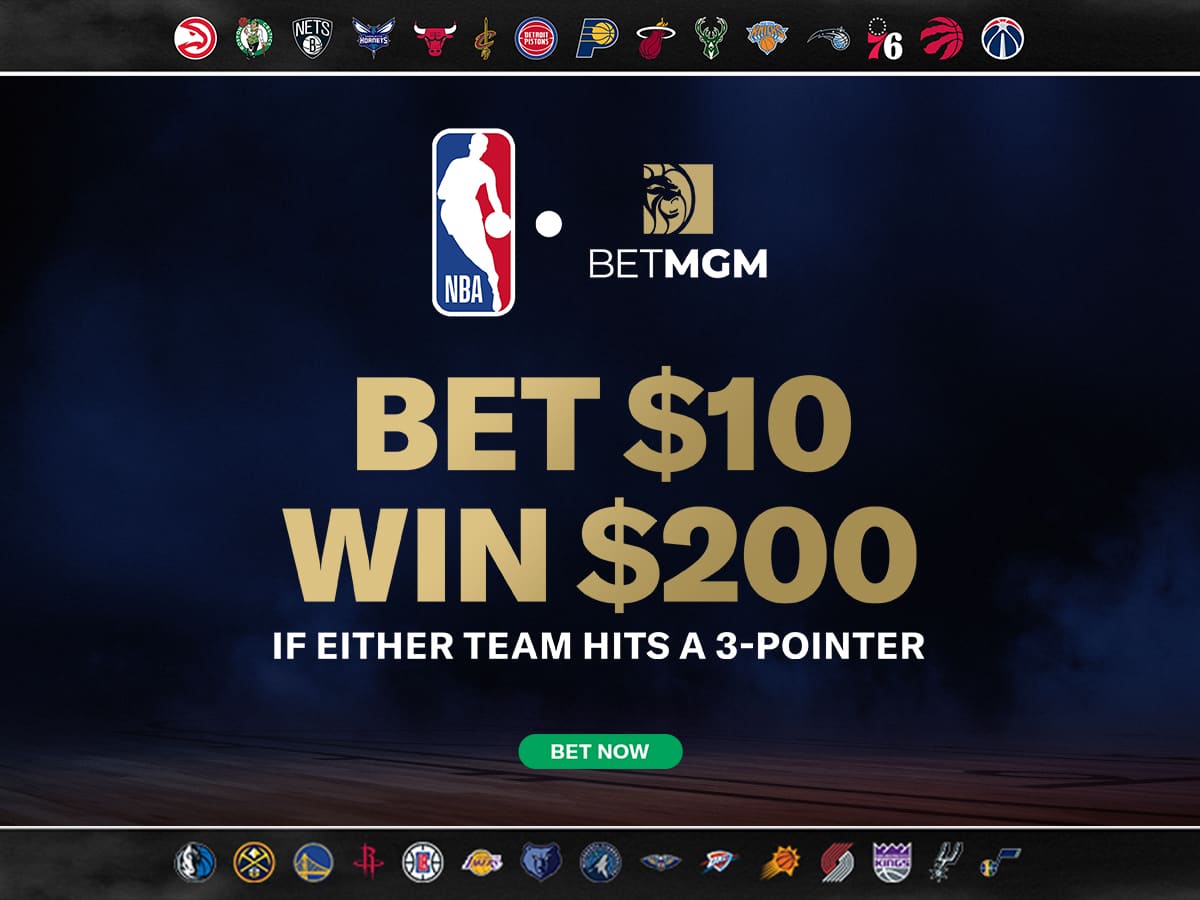 The College World Series Bracket
In Omaha, we have two separate four-team double-elimination brackets. Click here to view the official field. Bracket 1: Notre Dame, (9) Texas, (5) Texas A&M, Oklahoma. Bracket 2: (2) Stanford, Arkansas, Ole Miss, (14) Auburn. The two teams that emerge from each side will then face off against each other in a three-game series. That series determines the NCAA Baseball College World Series (CWS) National Champion.
Winning Game 1 is the most important thing a team can do so, the other takeaway from looking at the bracket and CWS betting odds is that the field's value is lopsided. +450 Texas, +500 Notre Dame, +500 Stanford, and +600 Arkansas all play each other in the very first game. The loser then drops down to the loser's bracket and would have to win four games in a row just to get to the Championship series. There's betting value if you look at the other teams, +650 Ole Miss, +700 Oklahoma, +750 Auburn, +800 Texas A&M. Since the field is wide open we've devised an NCAA Baseball Power Rankings list. Baked together each team's skill, path to the championship, and betting value into this list of NCAA Baseball Power Rankings.
College World Series Odds: NCAA Baseball Power Rankings
College World Series Odds: 1. +600 Arkansas
Arkansas takes the top spot in the NCAA Baseball Power Rankings. Entering the NCAA Tournament the sky was falling in Fayetteville, Arkansas had lost seven of their last 10 games. After the Razorbacks' elimination from the SEC Tournament, catcher Michael Turner fielded questions in a postgame press conference. One of his answers to a question included him saying that it is sometimes hard to play under the pressure of such a passionate fanbase like Arkansas. An ESPN radio show host then called him out and trashed Turner calling him multiple terrible names. In response, Arkansas went out and won the most offensive regional ever in NCAA Tournament history. And Turner you ask? He won the Stillwater Regional Most Outstanding Player slashing .444/.545/.833 with 2 HR, and 11 RBI in four games.
THE ARKANSAS OMAHOGS GET A WALKOFF SINGLE FROM BRADY SLAVENS AND THEY HAVE PUNCHED THEIR TICKET TO OMAHA #WPS #NCAABaseball #CollegeBaseball #RoadToOmaha

— Noah Bieniek (@Seventy7NB) June 12, 2022
Coach: Dave Van Horn, 19th year at ARK (791-421(.653)), 7th Omaha
Arkansas CWS Appearances: 11; National Titles: 0
Arkansas' starting rotation has been anchored by Connor Noland all year. On the season Noland is (7-5), with a 3.86 ERA, 105 K, 33 BB, in 100.1 IP. Before the tournament, the Razorbacks could claim that they were a top 5 fielding team and maybe had the best bullpen in the country. During the Regional, Hagen Smith the #2 starter all year, appeared to close out the Regional Final. Smith recorded a two-inning save not allowing a hit while tallying four strikeouts. It's evident that the lefty will stay in the pen for the rest of the year as he was used in two leverage situations against North Carolina in the Super Regionals. Arkansas has five trusted relievers that have over 20 appearances this year and none of them have an ERA over 5.
The most impressive part about the Razorbacks is that they can win in multiple ways. Do you want to play Arkansas in a blitzkrieg fest? Arkansas scored 37 runs in three games against Oklahoma State. Do you want to outpitch the Razorbacks? Arkansas beat a North Carolina team that scored 50 runs in their regional in 4-1, and 4-3 ball games. With an experienced head coach like Dave Van Horn at the helm with Omaha experience but still with the hunger to win his first, plus a full year after heartbreak in last year's postseason, with a team that can win on different game scripts even if they lose early the OmaHawgs have the pitching depth to be dangerous in the College World Series this year.
---
College World Series Odds: 2. +650 Ole Miss
The Ole Miss Rebels have been the story of the NCAA Tournament so far. At the end of March Mississippi was ranked #1 in the country. In April they were pronounced dead but after an (8-3) May Ole Miss was rewarded as the 64th team into the 64-team field. Since then, they've taken the opportunity and ran with it going (5-0). Ole Miss is one of two teams to win the minimum amount of games (5) it takes to get to Omaha. The most important cog in the Rebels' operation is their first baseman Tim Elko. Properly nicknamed "The Legend," Elko won over the Rebel fans and the college baseball landscape by blasting home runs last year with a torn ACL. In this year's tournament, Elko is hitting .500 (10-20), with 10 RBI, with 3 HR.
Coach: Mike Bianco, 22nd year at UM (854-484-1(.638)), 2nd Omaha
Ole Miss CWS Appearances: 6; National Titles: 0
Mike Bianco's pitching staff has been through the ringer. In April Bianco switched up his weekend rotation and his trusted bullpen guys. Since, the 1, 2 starting tandem of Dylan DeLucia and true Freshman Hunter Elliott has exceeded expectations. What the Rebs have really hung their hat on this tournament is their bullpen. In 17.1 total innings this postseason Ole Miss relievers have given up ZERO runs.
Also, a fresh sight to see since Ole Miss' April slump is the re-emergence of star Peyton Chatagnier. The vocal leader, and on-field swaggin-wagon has been raking in the NCAA Tournament. Hitting .421 (8-19), with 10 RBI the Junior has been playing exactly how Rebels fans hoped when Chatagnier first showed up on campus. In general, this whole team has been swinging hot sticks lately and lucked out with their College World Series bracket draw. With DeLucia on the bump in Game 1 I love their odds to beat Auburn, a team they went 2-1 against in the regular season before the remodeling of their team.
---
College World Series Odds: 3. Texas +475
Betting value is diminishing fast on the preseason unanimous #1 overall team. Before the tournament, Texas opened up at 30/1. Now, after being gifted with a fairly easy path to Omaha you could argue that they're the favorite to win it all this year. Texas is led by the assumed winner of the Golden Spikes Award (College Baseball's Heisman) Ivan Melendez. His nickname is the "Hispanic Titanic" and he leads the country in home runs with 32. Melendez is hitting .396, with an OPS of 1.404, and 94 RBI. So far in the tournament, the redshirt Junior has a .304 AVG, with 7 RBI, and 3 bombs.
THE TEXAS LONGHORNS HAVE PUNCHED THEIR TICKET TO OMAHA #RoadToOmaha #NCAABaseball #CollegeBaseball

— The College Football & Basketball Experience (@TCEonSGPN) June 13, 2022
Coach: David Pierce, 6th year at UT (219-114(.658)), 3rd Omaha
Texas CWS Appearances: 38; National Titles: 6
The Longhorns also have one of the nation's Top 5 starting pitchers, Pete Hansen. The southpaw is 11-2 with a 3.40 ERA, 115 K, 19 BB, in 103.1 IP. Hanson will start against Notre Dame in Game 1 of the College World Series bracket and you have to love the Longhorns' odds to win that game. Then in Game 2 Texas would dodge Texas A&M and Oklahoma's aces. Texas' #2 starter is Lucas Gordon who is (7-1) on the year with a 2.68 ERA, 76 K, 25 BB, in 84 IP. After Tanner Witt's injury Tristan Stevens had more commonly appeared out of the bullpen. He's been pitching great and most recently shoved six innings of one-run ball in Game 3 vs East Carolina.
The knock on Texas is that their bullpen is questionable outside of Luke Harrison. The promise is that the offense is never out of the game. For example, we saw it in Game 2 vs ECU. The Longhorns were down 7-2 but were able to come back and walk it off using disciplined opposite-field approaches. If all of the spotlight wasn't on Melendez, Murphy Stehly would be the talk of the town. In the tournament, Stehly has 7 RBI with a .360 batting average.
---
College World Series Odds: 4. +700 Oklahoma
The Oklahoma Sooners have earned my respect throughout the postseason. I bet on Texas against them in the Big 12 Championship, and I had confidence in Virginia Tech getting to Omaha. In those four games, the Sooners scored 29 runs. Peyton Graham has led their offense through the last 20 games resulting in a red hot 15-5. Graham is the first player to have 20 home runs and 30 stolen bases in Sooners' program history. The redshirt sophomore shortstop is also in the midst of a 14-game hit streak. In seven 2022 NCAA Tournament games, Graham is hitting .370, with 10 RBI, 4 HR, and 2 SB.
Coach: Skip Johnson, 5th year at OU (154-102 (.604)), 1st Omaha
Oklahoma CWS Appearances: 11; National Titles: 2
In Game 1 of the College World Series bracket, Oklahoma will start, Jake Bennett, one of the best pitchers in the country. The Sooners have won the last six games Bennett has appeared in (5 starts). On the year the southpaw is (9-3) with a 3.53 ERA, 120 K, 22 BB, in 104.2 IP. Bennett in the tournament has started games against Liberty, and Virginia Tech while also coming out of the bullpen to face Florida. He's struck out 17 in 14.2 IP. Behind the power lefty the pitching has been great as of late. David Sandlin is a solid second starter with an (8-4) record and Cade Horton has recently filled the 3rd SP role with his mid-90s heat. Out of the bullpen, Trevin Michael has been nails with a 2.94 ERA and 10 saves with 90 K, and only 18 BB on the year.
What makes placing a future on Oklahoma appealing is that they play an "Omaha" brand of baseball. The Chuck is a big ballpark compared to many of the stadiums found around the NCAA. The Sooners aren't an offense that relies on the home run to produce their runs. They hit for average, get on base, and aren't afraid to play small ball. Other than Graham, keep your eye on Tanner Tredaway who is hitting .373 with 61 RBI, 23 SB, and 9 HR.
---
College World Series Odds: 5. +500 Notre Dame
No joke, all of the betting value on the Fighting Irish is gone. Prior to defeating Tennessee in the Super Regionals Notre Dame was 45/1 now they're 5/1. The point still stands though, I think this is a team that could win the College World Series. Notre Dame's squad feels like last year's NC State as both teams wiped out the #1 overall seeds. The Fighting Irish are an all-around complete team. They have three great starting pitchers, an amazing bullpen, a good offense, and a top 10 defense.
NOTRE DAME ROLLS A DOUBLE PLAY TO BEAT #1 TENNESSEE AND PUNCH THEIR TICKET TO OMAHA #GoIrish #NCAABaseball #CollegeBaseball #RoadToOmaha

— Noah Bieniek (@Seventy7NB) June 12, 2022
Coach: Link Jarrett, 3rd year at ND (299-196(.604)), 1st Omaha
Notre Dame CWS Appearances: 3; National Titles: 0
The slight issue with placing a future on the Irish is that their ace, John Michael Bertrand, is a lefty. Texas, a predominantly right-handed lineup, smashes left-handed pitching. I've tailed JMB all year but after getting slapped around by Tennessee I have my doubts in the bounce-back spot against the Longhorns in the first round of the College World Series bracket. BUT if there was a team that could lose their first game but fight through the loser's bracket and win it all. That's why they are 5th in the NCAA Baseball Power Rankings.
Don't get me wrong JMB is a dog, (9-3), 2.69 ERA, 107 K, 20 BB, in 103.2 IP. But assuming Notre Dame falls to the loser's bracket they would have pitchers Austin Temple, Jack Findlay, Aidan Tyrell, Alex Rao, and Liam Simon. That's a deep pitching staff and they all have sub 5.05 ERAs! At the plate, the Irish also have seven hitters with a batting average above .285. This team doesn't have a star but they play an "Omaha" style of baseball and know their roles on the team. Coach Jarrett is going to get paid after the tournament!
---
College World Series Odds: 6. +500 Stanford
Coach: David Esquer, 5th year at SU (174-68(.719)), 3rd Omaha (Won CWS in '87 as a player) Stanford CWS Appearances: 18; National Titles: 2
Throughout the NCAA Tournament Stanford has bent but has not broken. Stanford's ace, Alex Williams, has lost back-to-back starts in the tournament and it has not set the Cardinal up well. Winning the first game is key and I have my doubts about Williams and their whole pitching staff in general. Inconsistent arms have been a theme for the Trees and the oddsmakers see that too. We find Stanford in the bottom half of the NCAA Baseball Power Rankings because if the #2 overall seed is still remaining and they were that much better than the field we'd see them at shorter odds.
The offense isn't the issue for Stanford as they tout one of Jonathan Mayo's Top 35 MLB Draft prospects in Brock Jones. The centerfielder is hitting .329 on the year with a 1.134 OPS, 20 HR, 56 RBI, 75 R, and 15 SB. Not only do they have a Top 35 player in Mayo, a friend of The College Baseball Experience's eyes, but they also boast a full starting lineup of nine hitters hitting at .298 or better. If they stay hot in Omaha they may be able to outhit their question marks on the pitching staff. A walk-off-wild-pitch resulting in Vanderbilt eliminating the Cardinal in Omaha last year fuels this year's crew.
---
College World Series Odds: 7. +700 Auburn
Coach: Butch Thompson, 7th year at AUB (221-162(.576)), 2nd Omaha
Auburn CWS Appearances: 6; National Titles: 0
The Tigers' run has been impressive this far but they lack good starting pitching and fall to number 7 on the NCAA Baseball Power Rankings. The bullpen is great and that was evident during the Oregon State series but they need starters to pitch 4 or 5 innings to bridge the gap for the pen they just don't have that. What the Tigers do have is a right-handed Babe Ruth. Sonny DiChiara, the transfer from Samford, has been one of the nation's best hitters. "Sonny D" is hitting .392, with a 1.369 OPS on the year. With protection in front of him in the lineup with Cole Foster, and behind him with Bobby Pierce, you have no chance but to pitch to DiChiara.
---
College World Series Odds: 8. +800 Texas A&M
Coach: Jim Schlossnagle, 1st year at TAMU (41-16(.700)), 5th Omaha
Auburn CWS Appearances: 7; National Titles: 0
This feels so wrong ranking the 2nd best coach in Omaha last but unfortunately, somebody has to be the 8th team. Texas A&M went from a bottomfeeder in the SEC to Omaha in one year all because of a new coach and that's a win in itself. There are two things that allow me to feel comfortable putting the Aggies at 8th in the NCAA Baseball Power Rankings. First, their first game is against Oklahoma and Jake Bennett. Unfortunately, that's buzzsaw city with either Notre Dame or Texas waiting for you in the loser's bracket. Second, just like Auburn, I don't think the Aggies have good enough starters past Nathan Dettmer. On offense, Dylan Rock has been an amazing story this year. The UTSA transfer is hitting .332, with a 1.143 OBP, 18 HR, and 61 RBI.
TEXAS A&M IS THE FIRST TEAM TO PUNCH THEIR TICKET TO THE COLLEGE WORLD SERIES IN OMAHA #RoadToOmaha #NCAABaseball #CollegeBaseball

— Noah Bieniek (@Seventy7NB) June 11, 2022
---
The College Baseball Experience
Experience the BETTOR side of college baseball with The College Baseball Experience, of the Sports Gambling Podcast Network. The pod has been gambling successfully on NCAA Baseball and will have you covered through the College World Series bracket until the end of the College World Series.