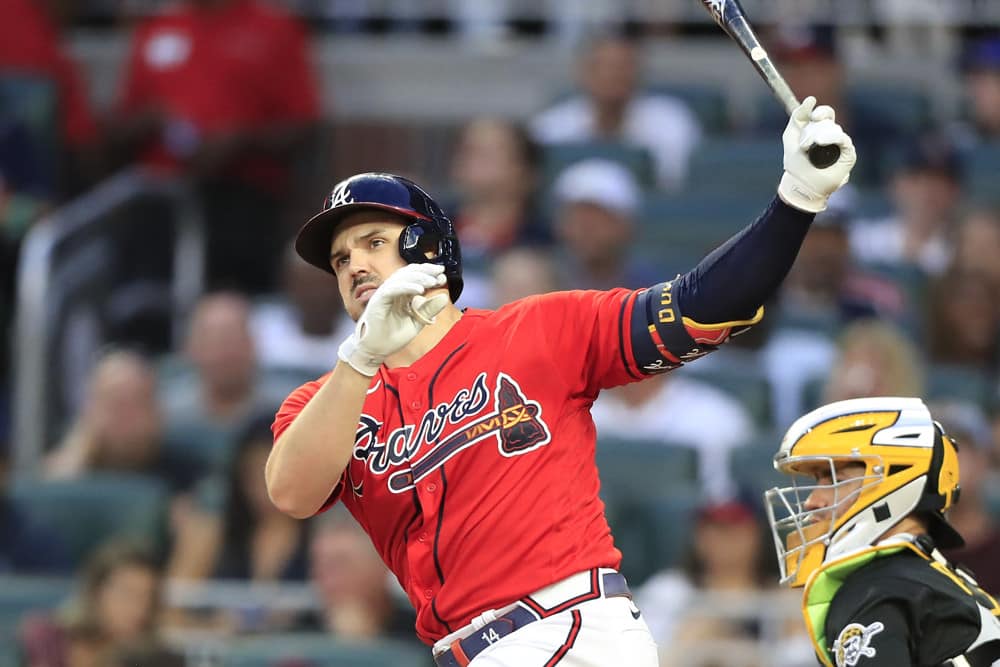 Your starting second baseman just went down with a bad hammy in the ninth inning of a blowout. Your best starting pitcher is getting an MRI in the morning – it doesn't look good. That flyer you took on a rookie outfielder hasn't panned out the way you thought it would. Now you find yourself in a sweat as you scan through the most frequently added lists hoping a waiver claims can change your fortunes.
Are there a few gems on that list? Perhaps. However, there's also a little bit of fool's gold as well. We're here to help you sort through what's what and hopefully avoid your next mistake – or at least delay it.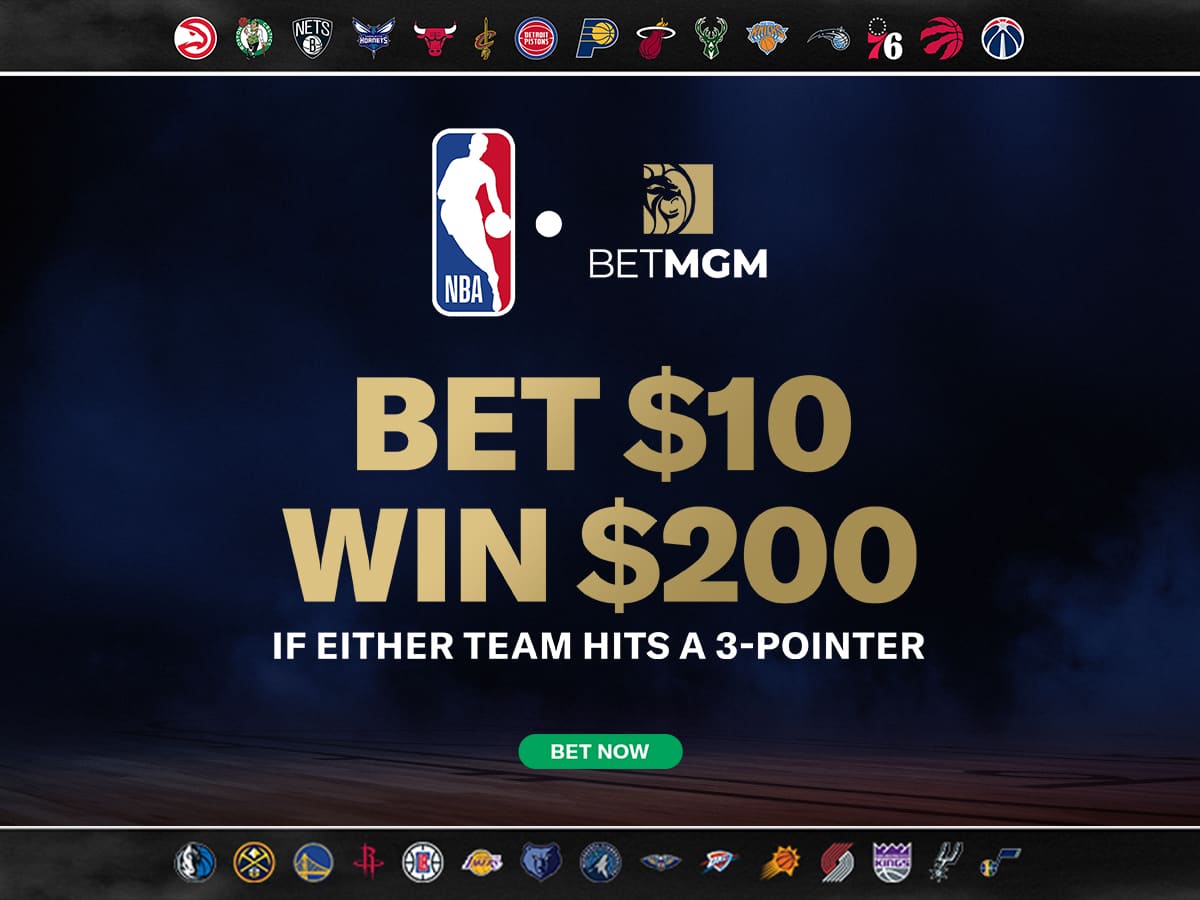 5 Waiver Claims to Avoid
Adam Duvall – OF -ATL
(.206 / 6 HR / 24 RBI)
A lot of people are throwing waiver claims out for Adam Duvall thanks to the three homers he's hit in the last two games. That mythical power that led him to the RBI lead last year appears to be back. However, I'm not quite ready to jump on Duvall.
While he's gotten a couple of good pitches to hit and made pitchers pay for it, the real bane of his season has been his plate discipline. His O-Swing % (the rate of which he swings at pitches outside of the zone) is 39.8%. That's up a few percentage points from his 37.6% last year and 35.1% from the year before. Perhaps more alarming is that he's hitting those pitches more often. His O-Contact % is up nearly 5% from last year to 62.7%. This is part of the reason his barrels have been way down this year.
Being that his eye doesn't suddenly seem to have been fixed, there's a lot of reasons to be skeptical of the recent resurgence.
Santiago Espinal – 2B/3B – TOR
(.288 / 5 HR / 28 RBI)
Espinal has quickly become the darling of the waiver wire. With second and third base eligibility and a lineup like the Blue Jays have around him, there's no wonder why people might jump at the chance to add his surprising power numbers to their lineup. However, is he a bit out over his skis at this point? Some things may suggest as much.
The big one for me is the absurdly high BABIP he's had in his brief MLB career. Over three seasons, he's totaled nearly one full year of playing time. During that, his BABIP sits at .342. If he had amassed enough playing time, that would put in him in the top 15 in the league. Based on his profile, that doesn't make any sense. He's a middle of the pack guy in terms of speed (49th percentile) and the projection systems all have him right at or just below .300.
A lot of this likely spawns from his 15.8% increase in hard hit rate – another number that is likely to regress to the mean.
Kyle Farmer – SS/3B – CIN
(.275 / 5 HR / 35 RBI)
Waiver wire frequenters put Kyle Farmer on their radar recently (if he hadn't already been) thanks to a recent four-hit game. Rocking ten hits in the last eight games with five RBI, certainly has the counting stats people excited. The metrics don't seem to add up there though.
Despite a decrease in his K% and an increase in his BB%, he's still not making any better contact. According to the Statcast data, Farmer is in the 11th percentile for average exit velocity, which comes as a result of his 19th percentile barrel rate. He's also in the bottom half for hard hit rate and sprint speed, so those two aren't coming to his rescue either.
In summary, although the production has been higher as of late, unless you're in a categories league and are desperate for walks, he likely isn't going to be worth any of your waiver claims.
Tommy Pham – OF – CIN
(.247 / 8 HR / 25 RBI)
The league's bad boy, Tommy Pham, has turned quite a few heads. No, I'm not just talking about Joc Pederson's, but Pham is actually one of the most added players this week. It comes from the fact that his power numbers are way up. He's on pace to nearly double his home run total from last year. Before you all submit your waiver claims, consider this about Pham.
Firstly, his BABIP is the highest it's been in three years. That alone isn't enough to scare you away because the real intrigue is on his power upside. However, the BABIP is still worth noting.
On the power side of things, the real concern on my part is that he seems to be swinging at everything. His chase rate is up 5.5% (from 16.1% to 21.6%). He's also making less contact when he does chase (38.9% compare to 50.0% last year). In addition, we've seen no significant change in a lot of the numbers that would suggest an uptick in power. There's no substantial change to his hard hit rate, barrel rate, K%, or BB%. So with largely the same profile, can we really expect him to drastically improve on 15 dingers from last year? The start he has should have him ahead of that, but I expect it to slow way down.
Gavin Lux – SS/2B/OF – LAD
(.296 / 2 HR / 14 RBI)
Gavin Lux is another guy who had a four-hit game that brought all the waiver claims to the yard. He also has positional flexibility, which makes him a fun add for a lot of people. With seven hits in his last four games and nine in his last six game, he is certainly hot now. I fully don't expect this to be a long-term thing though.
The first reason is that Lux's BABIP is through the roof. It currently sits at .358, which is just behind Manny Machado for 10th in the league. However, it's also a 58-point increase from last year's number. The fact that he has elite speed could definitely help this, but his batted ball data should deter us from believing it's for real. He's in the bottom 10% for average exit velocity and the bottom 20% for hard hit rate. If he keeps making poor contact, who can expect his BABIP to stay up or his counting stats for that matter?

Make sure to check out all the great MLB coverage we have to offer and be sure to listen to the MLB Gambling Podcast, which airs multiple times a week. This week the guys are breaking down all the best plays for the coming days, including some info that might make your waiver claims easier. 
Related Content: