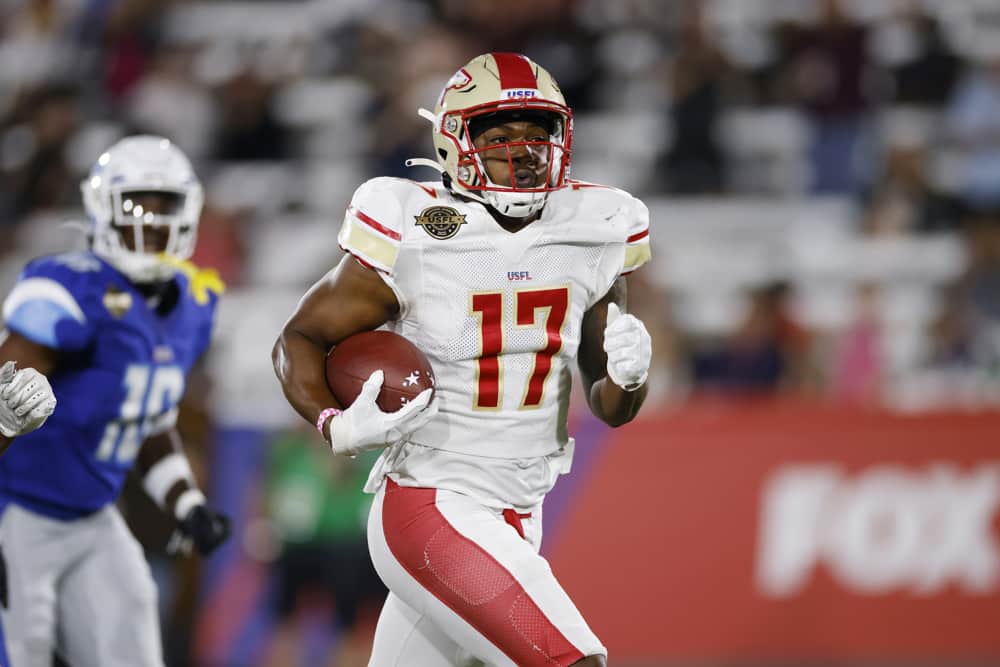 We are heading into Week 9 of the 2022 USFL season. Believe it or not, we are nearing the home stretch of the season. The USFL fantasy football playoffs are here! Can you believe it? The 2022 USFL season has been a lot of fun. Unfortunately, the end of the USFL season means the end of the USFL fantasy football season is almost among us. There were a lot of questions and unknowns heading into this rebooted 2022 USFL season. Now that we are through Week 8, let's talk about what you need to know to win your USFL fantasy championship.
Your Week 9 Fantasy Football Preview
Now let's get into why we are here. We are talking Week 9 fantasy USFL football. Let's take a quick look at who I believe will be the best and worst performers in the USFL during Week 9 now that we have a little more information to go on. Who should you keep an eye on this week? Who can be safely dropped and whom should you be looking to target on the waiver wire? After reading this article you should feel confident in setting all your lineups for the rest of the season and letting it ride this weekend while playing daily and season-long USFL fantasy football.
Exclusive SGPN Content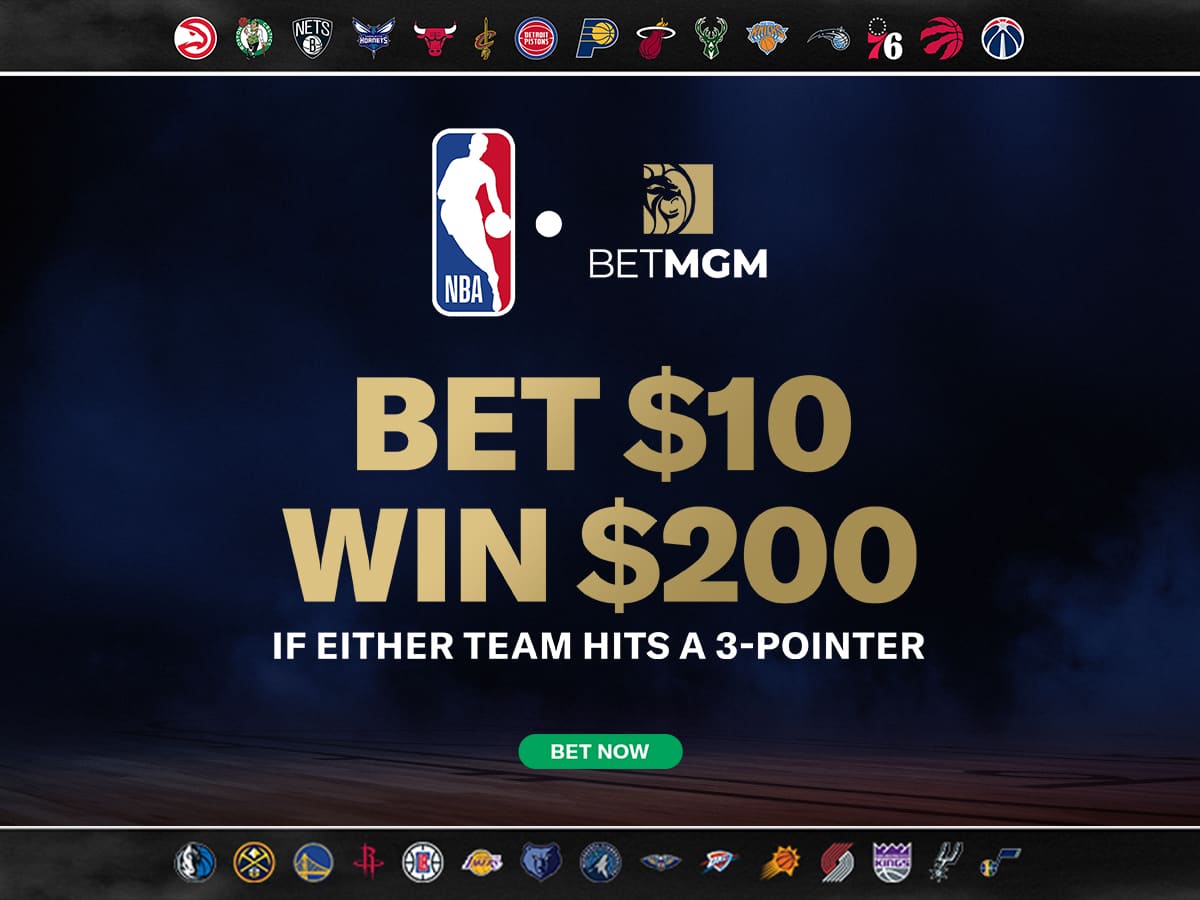 Who should You Keep an Eye On in Week 9?
Kavontae Turpin (QR), NJ
DraftKings price: $10,000
Turpin has been electric so far this year. He leads the team in targets by a wide margin with 46. Turpin also gets rushing opportunities on a weekly basis. He is a prime example of talent meeting opportunity and the Generals give him plenty of opportunities. Johnson was unable to play last week and the Generals still managed to floor the Maulers 29 to 18. Luis Perez has been serviceable and has been looking for Turpin early and often. Turpin led the team in receptions last week and managed 5 receptions for 83 yards and a touchdown.
The Generals also gave Turpin two carries for 10 yards. This week the Generals get to play the Panthers who just gave up 46 points to the Stars. Turpin should be in every DFS lineup and USFL fantasy football lineup this week and a stack with Luis Perez could make for a good strategy given Perez's reasonable price.
24-yard TD for Turpin‼️ @KaVontaeTurpin

📺: @USA_Network pic.twitter.com/azmp1rcHnU

— New Jersey Generals (@USFLGenerals) June 4, 2022
Luiz Perez (QB), NJ
DraftKings price: 7,700
&
DeAndre Johnson (QB), NJ
DraftKings price: 7,600
I am naming both Generals QBs here for a few reasons. Firstly, DeAndre Johnson was out for a few weeks due to injury. Luis Perez was a solid USFL fantasy football quarterback in his absence and made for good stacking potential with Kavontae Turpin. Johnson was seemingly available last week but did not see any action. In his absence, Perez threw for 220 yards and a touchdown.
Keep an eye on Johnson's availability this week heading into Week 9. If he is unable to play, the Perez-Turpin stack is a great option. If Johnson plays, there is a chance you may want to steer away from this matchup since the two Generals' QBs may hurt each other's value. The Panthers also just gave up 46 points to the Stars so even if they both play, there is a chance that there will be enough production to go around. This situation is worth monitoring.
LP.

😤😤😤 @PerezLuisQB pic.twitter.com/3MtpSYvm1D

— New Jersey Generals (@USFLGenerals) June 3, 2022
Who should You Add Before Week 9 USFL Fantasy Football?
Marlon Williams (WR), BHAM
DraftKings price: $6,100
If you play season-long USFL fantasy football and for some reason Marlon Williams is available, pick him up ASAP. In a game where Bolden was sidelined due to injury, Williams managed 12 targets and led the team with seven receptions for 109 yards. The Stallions need a receiver to step up alongside Bolden and this might have been the breakout party for Williams. If Bolden returns next week, Williams may still see an elevated target share due to this performance. In seven games, he has managed 40 targets this season which is already second on the team. If you play DFS, Williams is an excellent value play at $6,100 and could be a contest winner with the type of production he is capable of.
Get you a receiver that can run a route like @TheReall__6 👌

📺 @FOXSports pic.twitter.com/qoRthjOoZi

— Birmingham Stallions (@USFLStallions) June 4, 2022
Who Can You Safely Drop In Season Long USFL Fantasy Football?
Tony Brooks-James (RB), BHAM
DraftKings price: $3,200
This one hurts me. I love the game of Tony Brooks-James but he has fallen out of favor in Birmingham. The Stallions boast a talented running back group led by automatic USFL fantasy football starter Bo Scarbrough and complimented by CJ Marable. In a close game where the Stallions ran the ball 27 times, Brooks-James did not receive a single carry. He also only managed one target in the passing game and did not make a single catch. Scarbrough is clearly the lead back in this rotation and is spelled by Marable on occasion. Brooks-James is not worth the roster spot at this point. He also does not make for a very valuable play in DFS unless you are throwing a desperate hail-mary.
https://twitter.com/USFLStallions/status/1533164098552311810?s=20&t=RtKbpgrIV01z1QEqEt5A3Q
Who Could Breakout in USFL Fantasy Football Week 9?
Tawan Taylor (WR), NO
DraftKings price: $5,200
Taylor has quietly racked up a decent target share on a good offense. He currently boasts a 10.2% target share which currently ranks behind Shawn Poindexter who has an 11.7% target share. To this point, Taylor has outproduced Poindexter with fewer targets. Last week, Taylor led the team with four receptions on six targets for 76 yards. It is slightly more impressive that Taylor managed this stat line in a game where the Breakers could not quite get going offensively and lost 10-9 to the Stallions.
The Breakers face the Bandits this week which could turn out to be another close game. The Bandits are not as formidable an opponent as the Stallions and it would not surprise me if Taylor adds to his impressive season total and surpasses last week's production. In DFS, his pricing is very reasonable and makes for a great flex play in Week 9 contests.  He also has value in USFL fantasy football season-long formats.
What a ball by @KyleSloter to find @SilentGrind2 for a BIG gain 🎯🎯🎯

📺: @FOXSports pic.twitter.com/nujny9nEGc

— New Orleans Breakers (@USFLBreakers) June 4, 2022
Who is a Good Value Play This Week?
Case Cookus (QB), PHIL.
DraftKings price: $9,800
Cookus may not seem like a value play in the traditional sense. You have to handle quarterbacks a little differently. They are always going to cost a little more than positional players and the crop to choose from is thinner. I consider Cookus an excellent value play this week for numerous reasons and an obvious UFSL fantasy football starter.
Firstly, there are still four quarterbacks that cost more than him that are starting this week so Cookus is in the middle of the pack. Secondly, he will be operating the offense for the Stars, who just managed to put 46 points against the Panthers last week. Cookus threw for 247 yards and four touchdowns in last week's matchup. The Stars face the lowly Maulers this week who are giving up the second most points and third-most yards in the league. Cookus could easily provide a lot of value for $9,800 out of the quarterback position.  He should also be started in USFL fantasy football leagues.
No surprise here 🤩

After putting up 365 total yards and 5 total TDs your Week 8 Offensive Player of the Week is @USFLStars QB @CaptainCookus10 🙌 pic.twitter.com/LeyNSD1gZ1

— USFL (@USFL) June 7, 2022
What to Look Out For Down the Stretch For USFL Fantasy Football
The USFL season has really blown by. We are here talking about Week 9 in a 10-week season already! Most leagues are starting the fantasy playoffs this week and many of you may have been eliminated already. Thankfully we still have daily fantasy contests to wet our pallets and scratch our fantasy itch. The Stallions and the Generals have dominated all year and continue to do so. It continues to be a good idea to stack as many Generals and Stallions as you can in your DFS matchups. Players like Victor Bolden and Kavontae Turpin are worth the salary in DFS contests as they are leagues above the competition in terms of production and opportunities.
Check Back Often
Make sure you check SGPN regularly for updates to our 2022 USFL positional rankings and for all things including USFL fantasy football and more.

Related Content