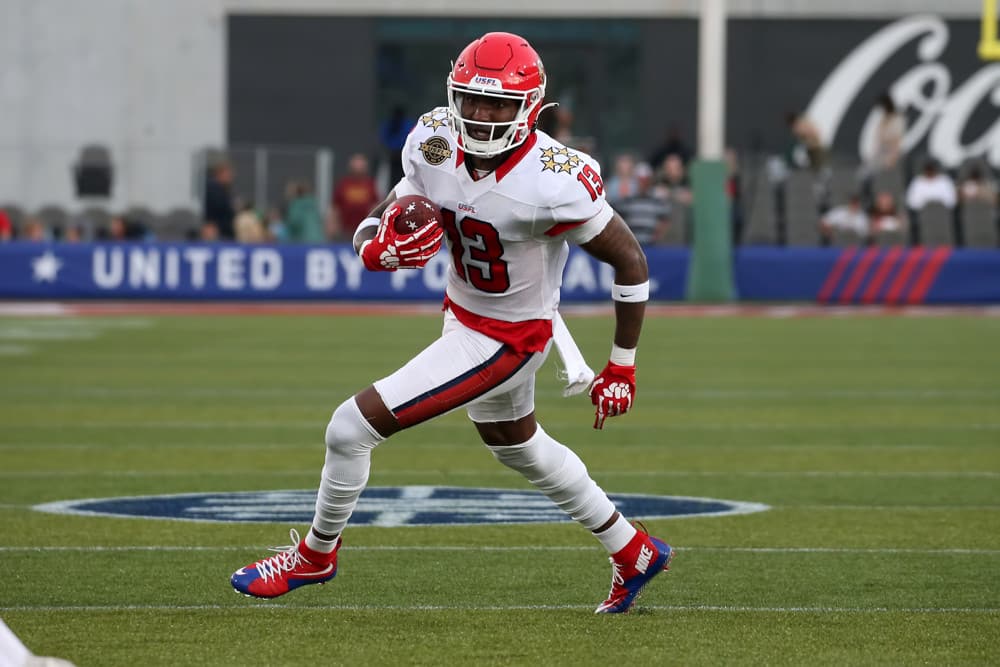 We are heading into Week 8 of the 2022 USFL season. Believe it or not, we are nearing the home stretch of the season. The USFL playoffs are right round the corner. The USFL has been a lot of fun so far and the league has really hit its stride. Unfortunately, the end of the USFL season means the end of the USFL fantasy season is almost among us. There were a lot of questions and unknowns heading into this rebooted 2022 USFL season. Now that we are through Week 7, let's talk about what you need to know to win your USFL fantasy football championship.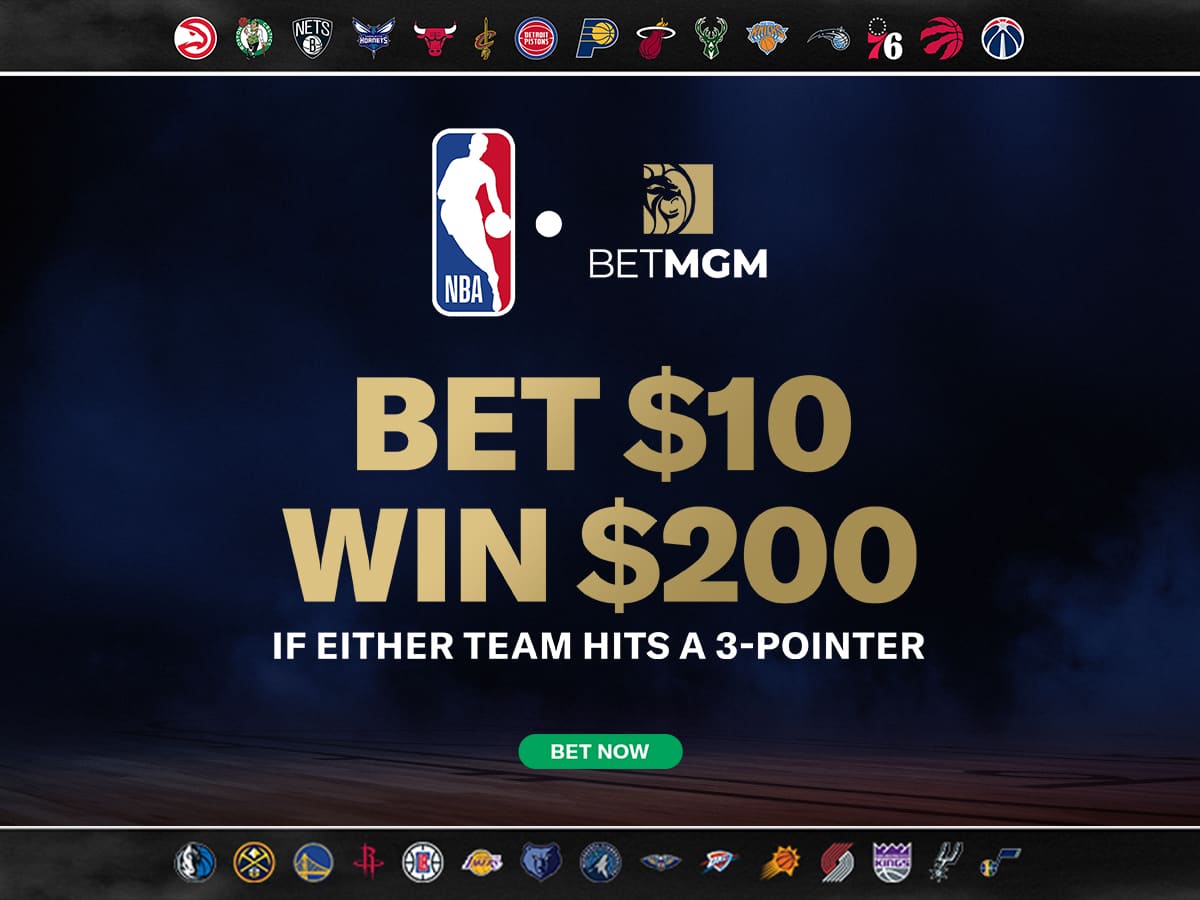 USFL Fantasy Football Week 8 Preview
Now let's get into why we are here. We are talking Week 8 fantasy USFL football. Let's take a quick look at who I believe will be the best and worst performers in the USFL during Week 8 now that we have a little more information to go on. Who should you keep an eye on this week? Who can be safely dropped and whom should you be looking to target on the waiver wire? After reading this article you should feel confident in setting all your lineups for the rest of the season and letting it ride this weekend.
Exclusive SGPN Content
All SGPN USFL Content
Fantasy Football Podcast
USFL Gambling Podcast
Who should You Keep an Eye On in Week 8?
J'Mar Smith (QB), BHAM
DraftKings price: $10,600
J'Mar Smith has been one of the best quarterbacks in the USFL since taking over the job in Week 1. Smith looked to be primed for a juicy performance against the lowly Maulers last week but fell victim to their plucky defense. He had one of his worst performances of the season last week. Smith was 9/24 (37.5%) for 138 yards and an interception. To make matters worse, 53 of those yards came on one pass to Victor Bolden, Jr in the first quarter. Smith's been a set it and forget it starting option in USFL fantasy football leagues but his performance last week definitely puts a dent in his reputation. He is worth keeping an eye on this week to see if this performance was truly a fluke or a sign of things to come. Smith should still be started in Week 8 in all formats until further notice.
Who else should You Keep an Eye On in Week 8?
Osirus Mitchell (WR), BHAM
DraftKings price: 9,500
Mitchell's production has been really hard to count on this season. He stormed onto the scene in Week 1 and looked like he was going to be a major contributor on one of the best teams in the league. He is second on the team in targets behind Victor Bolden, Jr. ( 38 targets to 64) and is the second leading receiver on the team. Mitchell laid an egg last week totaling 2 catches for 17 yards in an underwhelming performance. Mitchell thrives making big plays and is averaging 16 yards per catch and is tied for the team lead in touchdowns with three. Bolden, Jr. and Marlon Williams were both nicked up in the Stallions' Week 7 matchup with the Maulers. If they are not at 100% for Week 8, look for Mitchell to take on a bigger role and potentially have a big week.
Who should You Add Before Week 8?
Kenji Bahar (QB), HOU
DraftKings price: $6,100
It may not be the sexy choice but be sure to give Kenji Bahar a look this week. Clayton Thorson has been moved to the IR and it looks like Bahar will get his first start of the season in Week 8. Bahar played admirably last week in relief of Thorson. And while he did turn the ball over twice, he still completed 10 of his 13 passes for 101 yards and a touchdown. Before going down, Thorson was only completing 56.2 % of his passes so Bahar's efficiency was a welcome sight. If you have a questionable USFL Fantasy Football quarterback situation heading into Week 8, Bahar is worth a pickup and stash.
Who Can You Safely Drop?
Tyler Palka (WR), HOU
DraftKings price: $3,200
Palka has been active for all 7 of the Gamblers' games and has yet to make an impact. In fact, he is averaging 2.7 fantasy points per game and has only managed 18.7 points on the season. He is only one of three Houston receivers to play in all seven games but has managed to produce almost nothing. Palka's 3.95% touch percentage ranks behind players like JoJo Ward and Teo Redding who have only managed to play in 4 and 5 games respectively. If you have no done so already, go ahead and drop Tyler Palka from your USFL Fantasy Football rosters.
Who Could Breakout in Week 8?
Vinny Papale (WR), TB
DraftKings price: $3,300
No one has really separated themselves as the "go-to" receiver in Tampa Bay. To this point in the season, the Bandits only have four players with 20 or more targets on the season. Papale is fourth on the team with 25 targets and an 11.8% target share. Derrick Dillion has been the most successful receiver on this team and has only garnered four more targets than Papale. John Franklin III leads the team in targets with 31, but has been wildly inefficient with them only reeling in 13 catches for 160 yards. Papale has been slightly more efficient catching 3 passes on 25 targets for 154 yards in seven games. There were rumors that Papale was developing chemistry with Ta'amu in training camp. We may have finally seen that come to fruition last week when he led the team in targets and caught 4 passes for 68 yards.

Who is a Good Value Play This Week?
Alonzo Moore (WR), NJ
DraftKings price: $4,900
Going into the season, Alonzo Moore was a sleeper candidate to explode onto the scene of the league. Not only does Moore have the skills to warrant such consideration, but his familiarity during his time with Mike Riley in Nebraska was oozing with potential. Moore has been inconsistent but does boast a line of 13 catches for 237 yards and a touchdown on the season. He is clearly capable of making the big play as he leads the team in yards per catch by a wide margin with an 18.2 clip. Last week he led the team in targets and receiving with a line of 6 targets, 4 catches, and 69 yards. The Generals have been waiting for someone to emerge alongside Turpin and Moore may finally have. Moore is undervalued in all formats and should be rostered in season-long fantasy and is an excellent value play in DFS.
What to Look Out For The Rest of the Season
It is ironic that the USFL season opened with a matchup between the New Jersey Generals and the Birmingham Stallions. Both teams continue to be the two best teams in the league and very well could meet up for the championship game in Canton on July, 3rd. Both Teams have also been producing some of the best USFL fantasy football players all year long. When healthy, DeAndre Johnson and J'Mar Smith have been near the top of the list of "must-start" quarterbacks every week. Johnson's health is worth monitory as we near playoff time. Both teams boast one of the top two receivers in the league in the forms of Kavontae Turpin and Victor Bolden, Jr. Both have been target hogs and have not shown any signs of that slowing down. Stacking Smith/Johnson with Turpin/Bolden is an excellent strategy in DFS until further notice.
Check Back Often
Make sure you check SGPN regularly for updates to our 2022 USFL positional rankings and for all things USFL and fantasy.
RELATED CONTENT