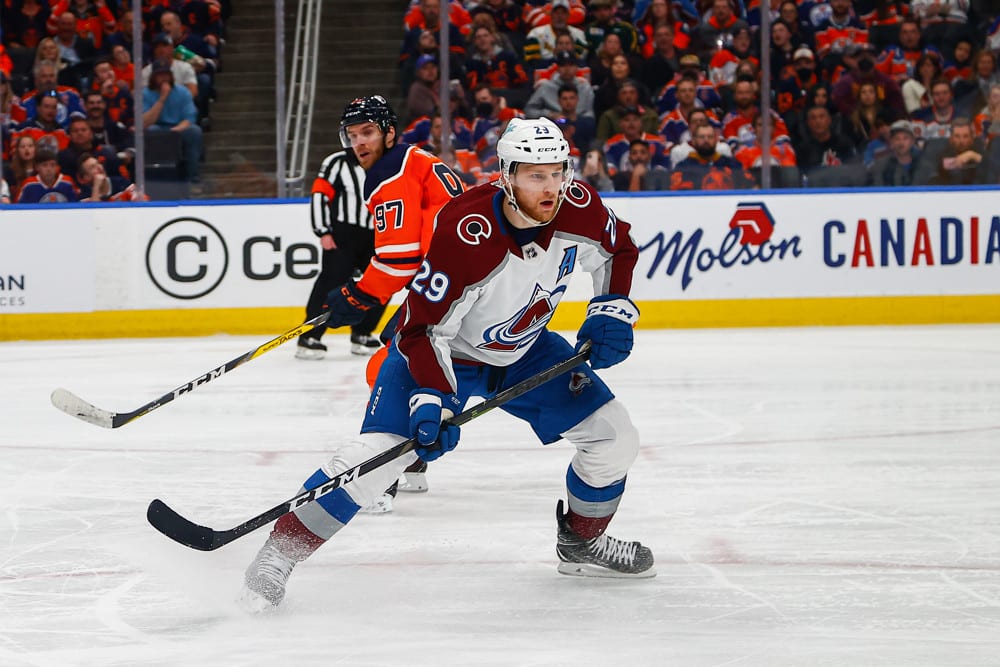 The 2022 NHL Stanley Cup Playoffs have been a blast so far. There were a handful of seven-game series in the first round and the second round featured a lot of intense battles. We are now down to the final four teams vying for the Stanley Cup. We're kicking off our NHL Playoffs Conference Finals previews with the Western Conference. Nathan MacKinnon and the Colorado Avalanche are favorites against Connor McDavid and the Edmonton Oilers. Let's get right into our NHL playoffs schedule, odds, picks, and predictions for Avalanche vs. Oilers!
EXCLUSIVE SGPN NHL PLAYOFFS CONTENT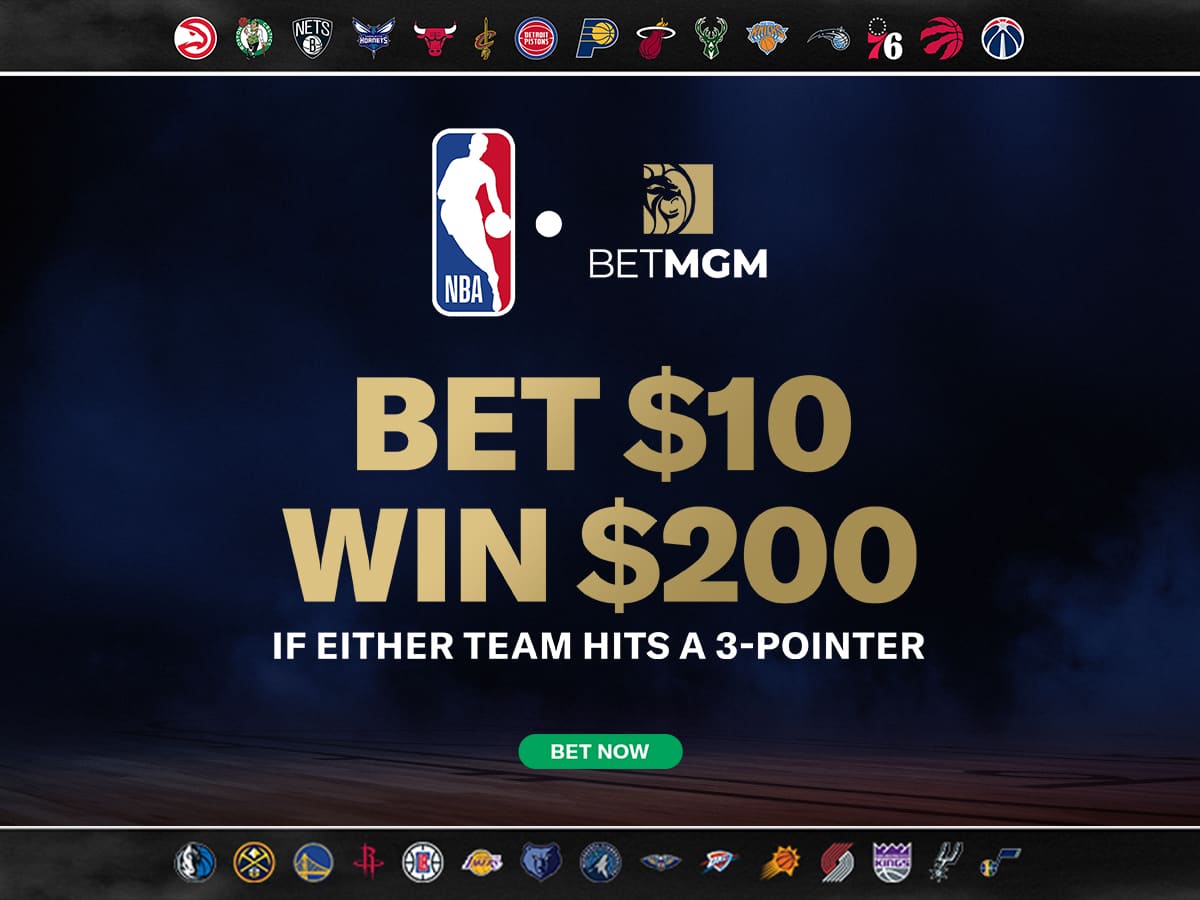 NHL Western Conference Final: Avalanche vs. Oilers
NHL Playoffs: Avalanche vs. Oilers Western Conference Final Schedule
Colorado Avalanche (C1) vs. Edmonton Oilers (P2)
Tuesday, May 31: Oilers at Avalanche, 8 p.m. ET; TNT, SN, CBC, TVAS
Thursday, June 2: Oilers at Avalanche, 8 p.m. ET; TNT, SN, CBC, TVAS
Saturday, June 4: Avalanche at Oilers, 8 p.m. ET; TNT, SN, CBC, TVAS
Monday, June 6: Avalanche at Oilers, 8 p.m. ET; TNT, SN, CBC, TVAS
*Wednesday, June 8: Oilers at Avalanche, TBD
*Friday, June 10: Avalanche at Oilers, TBD
*Sunday, June 12: Oilers at Avalanche, TBD
---
NHL Playoffs: Avalanche vs. Oilers Odds
To Advance
Avalanche -250
Oilers +200
Series Spread
Avalanche -1.5 (-110)
Oilers +1.5 (-110)
Total Games
Over 5.5 (-165)
Under 5.5 (+130)
---
NHL Playoffs: Avalanche vs. Oilers regular-season series
March 21st: Avalanche 3-2 (OT) in Colorado
April 9th: Avalanche 2-1 (SO) in Edmonton
April 22nd: Oilers 6-3 in Edmonton

---
NHL Playoffs Western Conference Final Predictions: Avalanche vs. Oilers
Avalanche's playoff path & why they'll win
The Avalanche came into the playoffs as the odds-on favorites to win the Stanley Cup and they've only further proven their case. They swept the Predators in the first round and dispatched the Blues in the second round. St. Louis won two games, and forced overtime in another, but Jordan Binnington's injury proved to be costly for the Blues.
Colorado is the real deal. The Avs have depth up and down the lineup and Kuemper has played well in net overall despite his blunders against the Blues. Whether it's Nathan MacKinnon, Cale Makar, Mikko Rantanen, Nazem Kadri, Gabriel Landeskog, Valeri Nichushkin, Devon Toews, or one of their depth players, the Avalanche have plenty of candidates to step up and play hero in this series.
Oilers' playoff path & why they'll win
It hasn't been as smooth sailing for Edmonton. The first round was a rollercoaster for the Oilers. They lost Game 1, outscored the Kings 14-2 in Games 2 and 3, but then lost two straight to fall behind 3-2 in the series. From there they won the next two to advance past the first round. Then, after another loss in Game 1 –– this one by a 9-6 final score –– they turned things around with a 19-11 goal differential to win four straight and douse the Flames in five games.
Connor McDavid and Leon Draisaitl have put the Oilers on their backs with 26 points each through 12 playoff games. They've carried Evander Kane to a playoff-high 12 goals and Zach Hyman to eight as well. The Oilers are going to need that to continue and then some if they want to get past the formidable Avalanche. Mike Smith will also have to continue playing great. Despite his major mistakes early on, he's 8-3-0 with a .927 SV% (381 saves on 411 shots) and two shutouts.
---
NHL Playoffs Predictions: Avalanche vs. Oilers Picks & Best Bets
There is going to be a lot of public money betting on McDavid. He's the best player in the world and he deserves the biggest audience on the biggest stage. However, the Avalanche have a player not too far behind McDavid in MacKinnon, and a few other top-tier players as well.
McDavid has Draisaitl, and then Kane and Hyman, but the Avalanche have that impressive top six and more importantly a good defense. That's something that McDavid hasn't had to go up against yet in these playoffs. The Avalanche have the depth needed up and down the lineup to mix and match in a long series.
I have a few different picks for this series. First and foremost, Avalanche to advance -250 is too low if you're willing to lay the juice. They were much bigger favorites against the Blues, who were a tougher matchup for them. I also like Avalanche -1.5 games (-110) or Avalanche to win Game 1 and series (-105).
If you're looking for a more fun bet, Avalanche to win 4-2 (+375) is worth a sprinkle. I'd also lean to the Over 5.5 Games (-165) in the series.
---
RELATED CONTENT