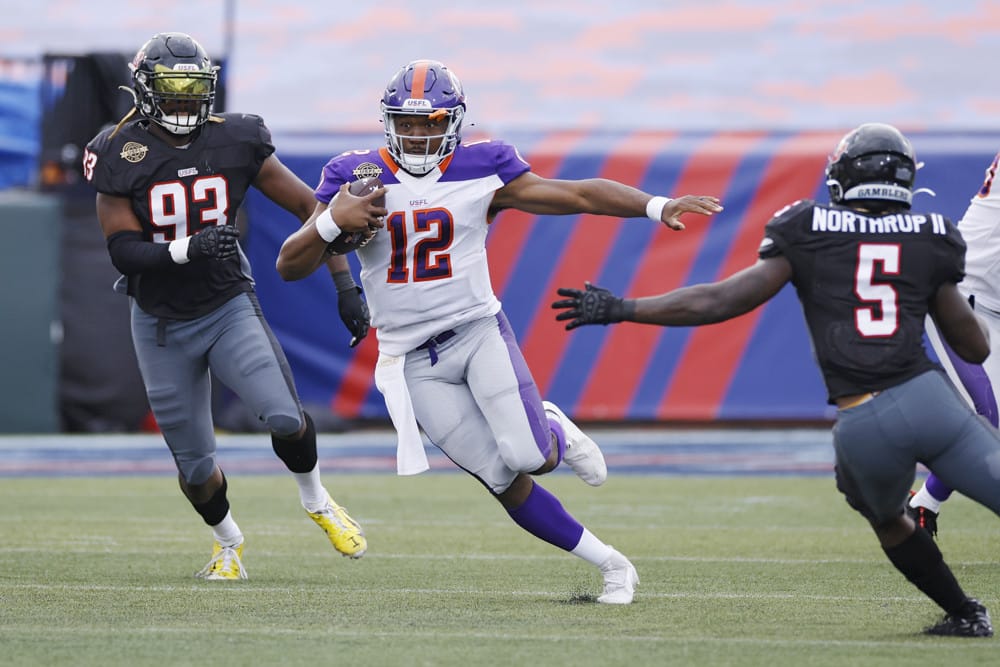 We are heading into Week 7 of the 2022 USFL season. Believe it or not, we are nearing the home stretch of the season. Soon, we will be talking The USFL has been a lot of fun so far and the league has really hit its stride. We have seen some excellent football played and had numerous exciting moments. There were a lot of questions and unknowns heading into this rebooted 2022 USFL season. Now that we are through Week 6, let's talk about which players can help you win your league as we approach the home stretch of the season. Let's break it down with the USFL Week 7 Fantasy Football preview.
Exclusive SGPN Content
All SGPN USFL Content
Fantasy Football Podcast
USFL Gambling Podcast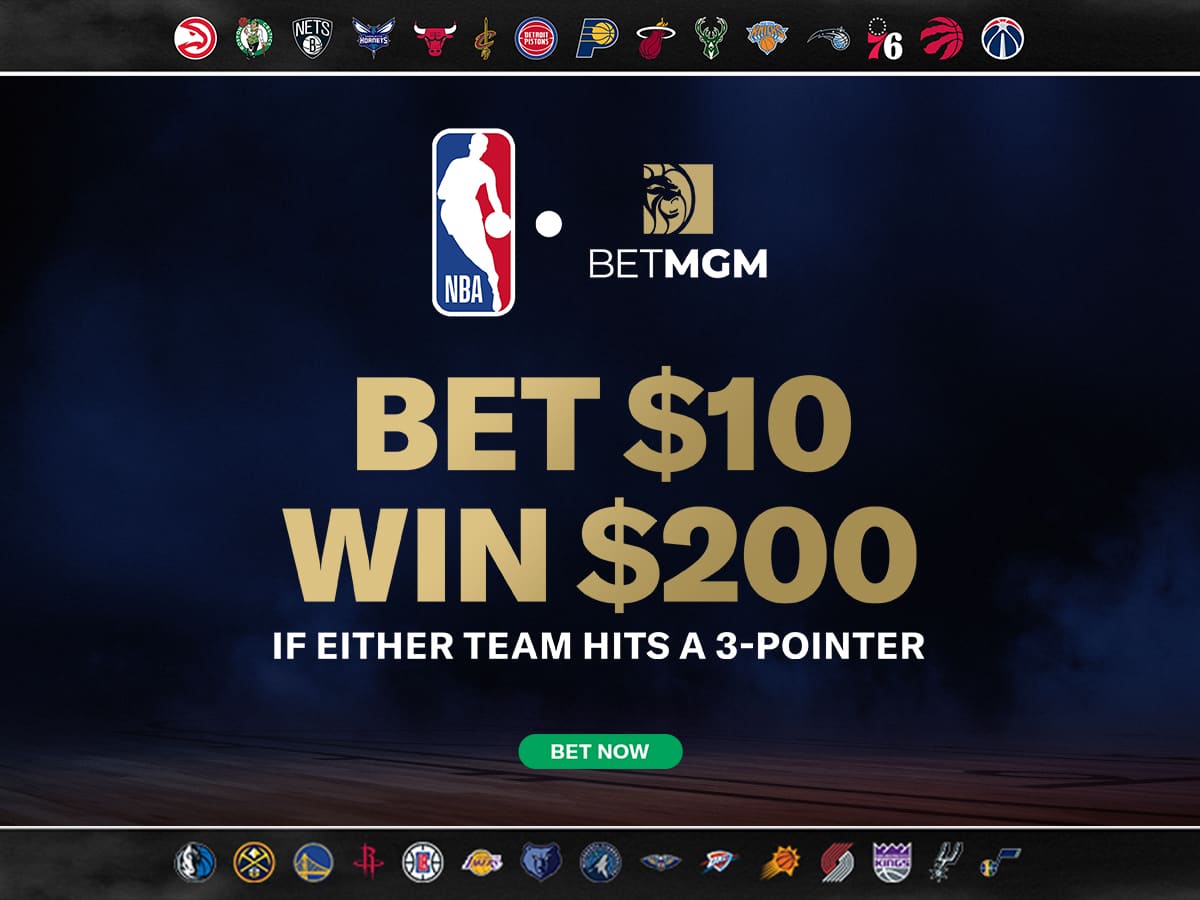 USFL Fantasy Football Week 7 Preview
Now let's get into why we are here. We are talking Week 7 fantasy USFL football. You have questions and I have answers. Who should you be starting this weekend? Let's take a quick look at who I believe will be the best and worst performers in the USFL during Week 7 now that we have a little more information to go on. Who should you keep an eye on this week? Who can be safely dropped and whom should you be looking to target on the waiver wire? After reading this article you should feel confident in setting all your lineups for the rest of the season and letting it ride this USFL Week 7 Fantasy Football weekend.
Who should You Keep an Eye On in Week 7?
DeAndre Johnson (QB), NJ
DraftKings price: $8,900
&
Luis Perez (QB), NJ
DraftKings price: 7,300
The Generals had a bit of a scare last week when DeAndre Johnson went out early. Even while splitting the time early in the season Johnson is still third among quarterbacks in total fantasy points scored. If he is healthy this week, he should be started without question in all formats. The Generals love to play ball control and run the ball down their opponent's throats. I cannot imagine that this week's game plan against the Bandits will be much different. Johnson is a huge part of that run game as he has rushed for 276 yards and 4 touchdowns. If Johnson remains injured Luis Perez becomes a must-start in fantasy. Perez filled in admirably last week and completed 75% of his passes for 159 yards and a touchdown. Perez showed he is still a capable starter in this league and put up more than respectable passing numbers.
LUIS PEREZ CALLED GAME 🔥🔥🔥

GENERALS WIN 🎖🎖🎖

📺: @FOXSports pic.twitter.com/3ijl6e9NGk

— New Jersey Generals (@USFLGenerals) May 22, 2022
Who Can You Safely Drop?
Derrick Willies (WR), TB
DraftKings price: $3,000
I generally try to pick players here that are not super obvious choices. Maybe Willies is too obvious here but I think he is are worth addressing. The Bandits like to throw the ball a ton. Last week, they threw the ball 40 times. During that chuck fest, Willies only garnered one target each and managed to make one catch in the game. Prior to this season beginning, Willies seemed prime to have a huge season. After Eli Rogers did not report to the team, it seemed as though Derrick Willies was primed to step in as the primary pass catcher. None of the hype has materialized and he can be safely dropped. Willies has been active for 4 of 6 games and has only managed 5 targets. We now have 6 weeks of evidence that point to the top pass catchers being John Franklin III and Derrick Dillon.
Came for the touchdown but staying for the ✨D A N C E✨@jf3_5 pic.twitter.com/fNFDKWNgZ2

— Tampa Bay Bandits (@USFLBandits) May 23, 2022
Who should You Add Before Week 6?
Vad Lee (QB), Pitt
DraftKings price: $7,400
&
Isaiah Hennie (WR), Pitt
DraftKings price: $3,000
It feels very strange to be encouraging fantasy players to pick up two Pittsburgh players. Fortunately for fantasy football players, you can get production from players on bad teams. Depending on the size of your league, Vad Lee may or may not be available. However, if Lee is available, he is definitely worth an add. He brings an extra dimension to the Maulers they were lacking before. He was thrust into the starting lineup two weeks ago after being signed off the street and led the Maulers to their first victory. Last week, Lee managed to throw for 198 yards, 1 touchdown, 2 interceptions and rushed for a touchdown as well. In Hennie's first action with the Maulers he led the team with 4 receptions for 71 yards. Hennie might be worth adding in case this is a trend and Lee continues to look his way often.
That's our QB. pic.twitter.com/YYkUWYgIRN

— Pittsburgh Maulers (@USFLMaulers) May 25, 2022
Who Could Breakout Down the Stretch This Season?
Osirus Mitchell (WR), BHAM
DraftKings price: $9,500
Calling it a breakout might be a stretch but I think increased production is likely for Mitchell. The Stallions are the last undefeated team in the league and their offense continues to pick up steam. Victor Bolden is the only player on the team getting an exceptionally high and consistent target share. That being said, Mitchell was close behind last with 8 targets and still managed to out-produce Victor Bolden with 4 catches, 63 yards and a touchdown. Mitchell is averaging almost 17 yards per catch on the season and has quietly become the Stallions' big play threat. Mitchell's "breakout" could result from more consistency down the stretch of the season. We have seen the flashes but the consistency just has not quite been there. If the Stallions begin to utilize Mitchell a bit more, watch out. He has top 10 play potential every week.
His USFL Week 7 Fantasy Football DFS price is up there, but make sure you find room for him.
While we're in a weather delay for a few more minutes, take another look at that @USFLStallions TD 🔥🔥🔥 pic.twitter.com/plwYqRl0wY

— USFL (@USFL) May 22, 2022
Who is a Good Value Play This Week?
Bo Scarbrough (RB), BHAM
DraftKings price: $6,000
Scarbrough's daily fantasy price has already jumped quite a bit in one week but he still makes for excellent value. If he is somehow still available in your season-long fantasy league I would scoop him up fast. The Stallions continue to be one of the best teams in the league and boast a high-powered offense. CJ Marable has been one of the best backs in the league but was out with an injury last week. In Marable's absence, the Stallions chose to turn to Scarbrough. He did not disappoint. Scarbrough turned in an excellent performance totaling 16 carries, 104 yards and a touchdown. It was truly telling that the team turned to him instead of Tony Brooks-James. For his price point in daily fantasy, Scarbrough is an absolute steal this week if Marable doesn't play. If he does, you have to think the Stallions will have a role for Scarbrough.
Our RB @starbo06 sat down with @RJ_Young and explained why he joined the best team in the @USFL 💪 pic.twitter.com/usUO9GbFKc

— CHAMPIONSTALLIONS (@USFLStallions) May 24, 2022

What to Look Out For Down the Stretch
There has been some quarterback shuffling as of late and it is worth keeping an eye on. The Panthers recently waived former 1st overall pick, QB Shea Patterson. Patterson was claimed by the Breakers to likely back up Kyle Sloter for the rest of the season. This might mean that Josh Love will get his shot to run the Panther's offense. It is also likely an indication that Paxton Lynch is healthy and might get some work. If Josh Love is given the job he might be worth a roster add. Kyle Lauletta was also claimed by the Generals. This might be an indication that DeAndre Johnson will not be ready for Week 7 and Lauletta will back up Perez. Once CJ Marable is healthy, the usage in the Stallions' backfield will be interesting to watch. Brooks-James seems like the odd man out at the moment.
Check Back Often
Make sure you check SGPN regularly for updates to our 2022 USFL positional rankings and for all things USFL and fantasy.
RELATED CONTENT