The first game of the NBA's Western Conference Finals is here. It's time to construct the perfect NBA DFS lineup.
After ousting the number one seeded Phoenix Suns, the Dallas Mavericks look to spring another upset as they head north to San Francisco. The Golden State Warriors will look to defend their home court for Game 1 and build on the momentum that saw them cruise past the Memphis Grizzlies in six games. But before you watch tonight's game, tune in here and make sure your NBA DFS lineup is good to go.
(NOTE: This NBA DFS lineup was made ahead of time. Always check for the latest injuries and inactives prior to lineups locking. )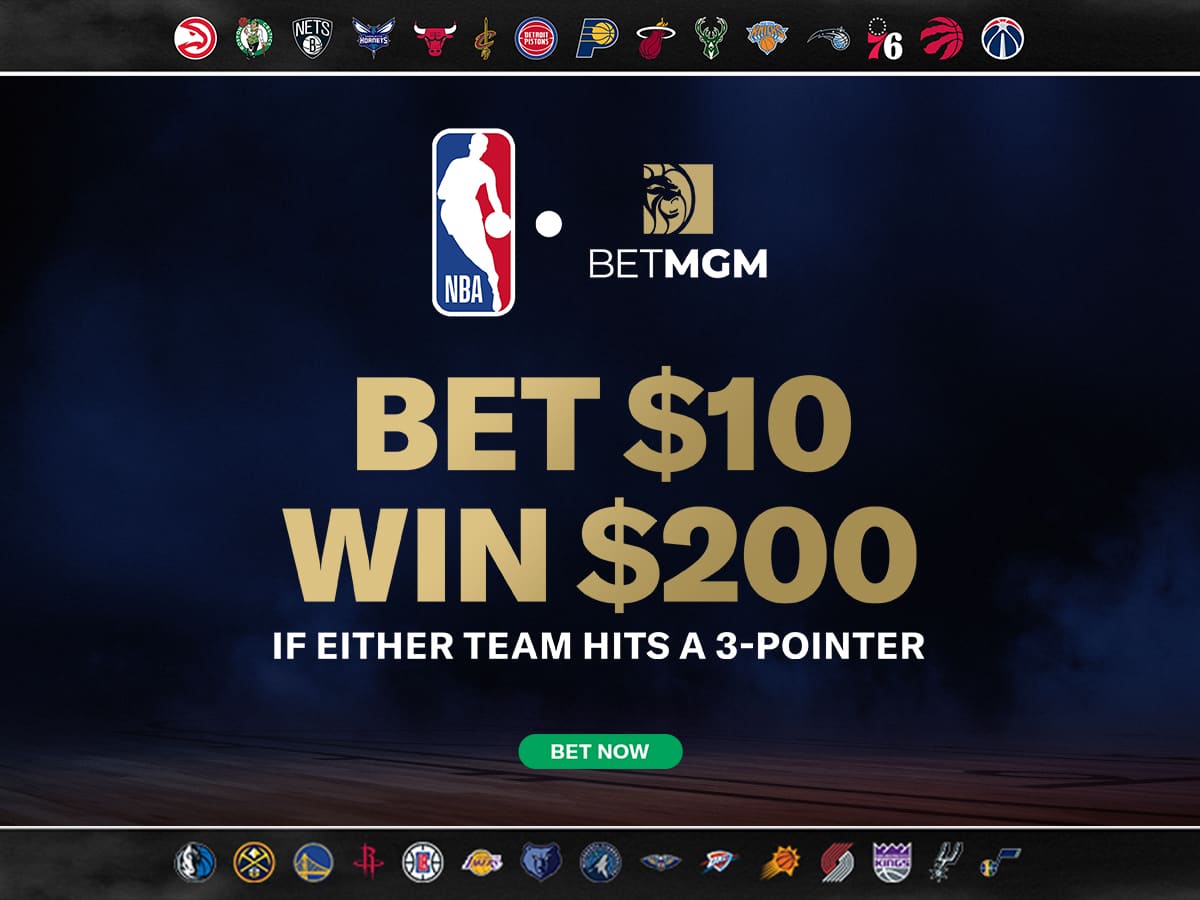 NBA DFS Picks for Golden State Warriors vs Dallas Mavericks – Game 1
It seems borderline crazy not to try to get one and a half times the points for Luka Doncic. He's coming off an absolute monster of a Game 7 against the top-ranked Phoenix Suns and seems to be showing no signs of the injury that caused him to miss early parts of the postseason. My only problem with Doncic in this spot is that it completely cripples your roster in terms of cost. He costs over 3k more than any other captain, which is the difference between a decent fourth guy in your NBA DFS lineup, or needing an extra guy out of the bargain bin.
So if you're going to dig a bit in the captain's spot, I like Jalen Brunson. He really took over when Luka was out hurt and became the go-to guy for the Mavericks. Although his production has waned a bit, he still flirted with 40 fantasy points in Game 4 and is putting in way more work on the boards to up the production. He's also a substantial savings over guys like Klay Thompson and Stephen Curry. He's a great fit for your NBA DFS lineup.
As mentioned above, it seems borderline crazy to leave Luka out of the captain's spot. It is actually crazy not to put him in your NBA DFS lineup at all. With the Warriors, you have to play guess and check with who is going to be hot that day. In fact, they've had a different top scorer in each of the last three games. So I'm sticking with the known commodity here with Doncic. At worst, he's the best player on the Mavericks. At best, he blows it up again like he did in Game 7. Doncic is a slam dunk for your NBA DFS lineup.
I said you have to guess and check a bit with the Warriors for who is going to be the big scorer. It may be a crapshoot for who is going to get the rock for the bulk of the three-pointers, but there's more than just deep balls to love about Klay Thompson in NBA DFS lineups. Over the last four games of the Memphis series, he averaged 6.8 rebounds – 2.8 over his season average. And if you're wondering whether or not he could keep that up, remember to note that the Mavericks' biggest weakness is their rebounding. They ranked 19th in the NBA in rebounding percentage over the course of this year. Klay is an excellent play for NBA DFS lineups.
As we move out of the top tier of targets, Dorian Finney-Smith is a usage pick that I have circled for NBA DFS lineups. Sure, his last three games of the Phoenix series didn't bode well for him. His scoring sunk down into the single-digits and his fantasy average was below 17 per game. However, most of that was just the lack of shots. He was still doing all of the things he did in Games 3 and 4 (where he averaged 19 points a game and over 33 fantasy points). Finney-Smith rebounded and stole the ball at the same rate. He actually got a few more dimes in those as well. If the Warriors' stingy defense slows down the usual suspects just a little more than the Suns could (which shouldn't be hard), then more should fall to Finney-Smith.
As we start to move down to the NBA DFS bargain bin to find a player or two we like, I'm digging Looney. Not just because he went off for 22 rebounds for a ridiculous Game 6 stat line, but because he's been getting steady minutes throughout the end of that series. In addition, I mentioned the issues with the Mavericks on the boards, which makes it all the more likely that those minutes will turn into more than a few boards. I love Kevon Looney for all my NBA DFS lineups.
After being a non-factor for most of the post-season, Powell reemerged with 18.5 minutes per game over the last two games of the last round. It's hard to get that kind of usage out of anyone this far down in the NBA DFS salaries. Seven points per game and four boards to go along with some defense should be enough to make Powell worth the last spot here. Powell should be a staple at the end of your NBA DFS lineup.

Make sure to check out all the great NBA coverage we have to offer and be sure to listen to the NBA Gambling Podcast, which airs twice a week. This week the guys are breaking down all the best plays for the coming days. That all includes plenty of information to help you with your NBA DFS lineups.  
Related Content