We have our first elimination game of the NHL Stanley Cup Playoffs tonight, so things are officially getting intense. The Colorado Avalanche look to sweep the Nashville Predators for the first elimination of the NHL Playoffs. There are also three other important Game 4s. Let's get into our NHL DraftKings DFS stacks, plus some NHL playoffs picks for Monday, May 9th!
NHL DraftKings DFS Stacks, Goalie, & Lineup for Monday, May 9th
NHL DFS Lineup – Top Stack: COL 2/PP1 – Nazem Kadri (C, $6.6k) – Gabriel Landeskog (W, $5.9k) – Cale Makar (D, $8.2k)
Kadri (14.3 FPPG) had a career year and he's joined by Landeskog (14.6 FPPG) on the second line. They also play together with Makar (15.2 FPPG) on the top power-play unit.
You have to look to the Avalanche if you want to win, but Nathan MacKinnon is $9.2k and Mikko Rantanen is $7.1k. They've been outplayed –– when factoring in price –– by Kadri and Landeskog.
Kadri is coming off a career year and has continued that in the playoffs with three points and 11 SOG, totaling 40.6 FPTS in three games. Landeskog has put up six points and 13 SOG –– and four blocks, including three last game for the bonus –– for 77.2 FPTS in three games.  This duo on the second line gives you exposure to the top power-play unit without breaking the budget.
Makar is the most-expensive defenseman on the slate, but he's worth it. He had 27.1 FPTS in Game 1, 29.5 in Game 2, and 31.8 in Game 3. The man is on fire and worth his price tag.
Fading MacKinnon is tough, but for his $9,200 price you can get another good second-line duo…
NHL DFS Lineup – Value Stack: NYR 2 – Ryan Strome (C, $4.3k) – Andrew Copp (W, $4.9k)
Strome (9.1 FPPG) and Copp (10.4 FPPG) have meshed extremely well on the Rangers' second line with Artemi Panarin. Both players have at least 13 FPTS in all three games in this series.
The Rangers' depth has been showing in this series despite falling behind 2-1.
Strome has three points, 18 SOG, and three blocks for 58.4 FPTS through three games.
Copp has been one of the most underrated trade deadline additions. In the playoffs, he has three goals on 12 SOG with one marker in each game for 49.8 FPTS.
These two should continue to put up points as the series moves along.
NHL DFS Lineup – Value Stack: NSH 2/PP1 – Matt Duchene (W, $5.2k) – Mikael Granlund (C, $3.9k)
Duchene (13.3 FPPG) and Granlund (9 FPPG) play together on Nashville's second line and top power-play unit.
The Avalanche should score a lot of goals and the Predators should be playing desperately to come back. Duchene and Granlund fit this lineup perfectly.
Duchene had two goals in Game 1 and added another in Game 3 against his former team. He totaled 23 FPTS in Game 1, 1.5 in Game 2, and 14.5 in Game 3. He should be looking to lead the way to avoid elimination.
Granlund is a good underpriced center to stack here. He's had 8+ FPTS in eight straight games, including 11.5+ in six of them.
NHL DFS Lineup – Goalie: Igor Shesterkin (37-13-5, 2.14 GAA, 6 SO, .934 SV%, 18.5 FPPG)
Shesterkin got pulled after one period in Game 3 and that doesn't happen often. He was tremendous in the regular season, and in the first two games, but allowed four goals on 15 shots in a lackluster first period for the Rangers on Saturday.
I think Shesterkin will bounce back and benefit from that extra rest after the triple-overtime game last week. The Rangers made a good push in the second period after falling behind early and I think that'll continue tonight with Shesterkin back in form.
I also like Shesterkin because he's a top candidate to get to the 35-save bonus given the Rangers' shot suppression woes. He had 39 saves on 41 shots in Game 2.

---
---
NHL Playoffs Picks for Monday, May 9th
Florida Panthers vs. Washington Capitals – Game 4 (7:00 p.m. ET) – WSH leads 2-1
Game 1: Capitals 4-2
Game 2: Panthers 5-1
Game 3: Capitals 6-1
Moneyline: Panthers -170 | Capitals +150
Total: Over 6.5 (-125) | Under 6.5 (+105)
This has surprisingly been a back-and-forth series and I see that continuing tonight. The Panthers know how to bounce back from a loss and they are still the favorites to win the series. This should be a high-scoring game with both offenses showing that they can score in the playoffs.
NHL Playoffs Picks: Panthers (-170) | Over 6.5 (-125)
---
New York Rangers vs. Pittsburgh Penguins – Game 4 (7 p.m. ET) – PIT leads 2-1
Game 1: Penguins 4-3 (3OT)
Game 2: Rangers 5-2
Game 3: Penguins 7-4
Moneyline: Rangers -115 | Penguins -105
Total: Over 6 (-110) | Under 6 (-110)
The Penguins fed off the energy of the Pittsburgh crowd for an early 4-1 lead after the first period thanks to two power-play goals. The Rangers then stormed back to tie it in the second period before the Pens pulled it out in the third.
I don't see Pittsburgh getting as good of a start tonight. The Rangers have the better goalie and have shown they can compete with Pittsburgh. I like them to bounce back tonight.
NHL Playoffs Picks: Rangers -115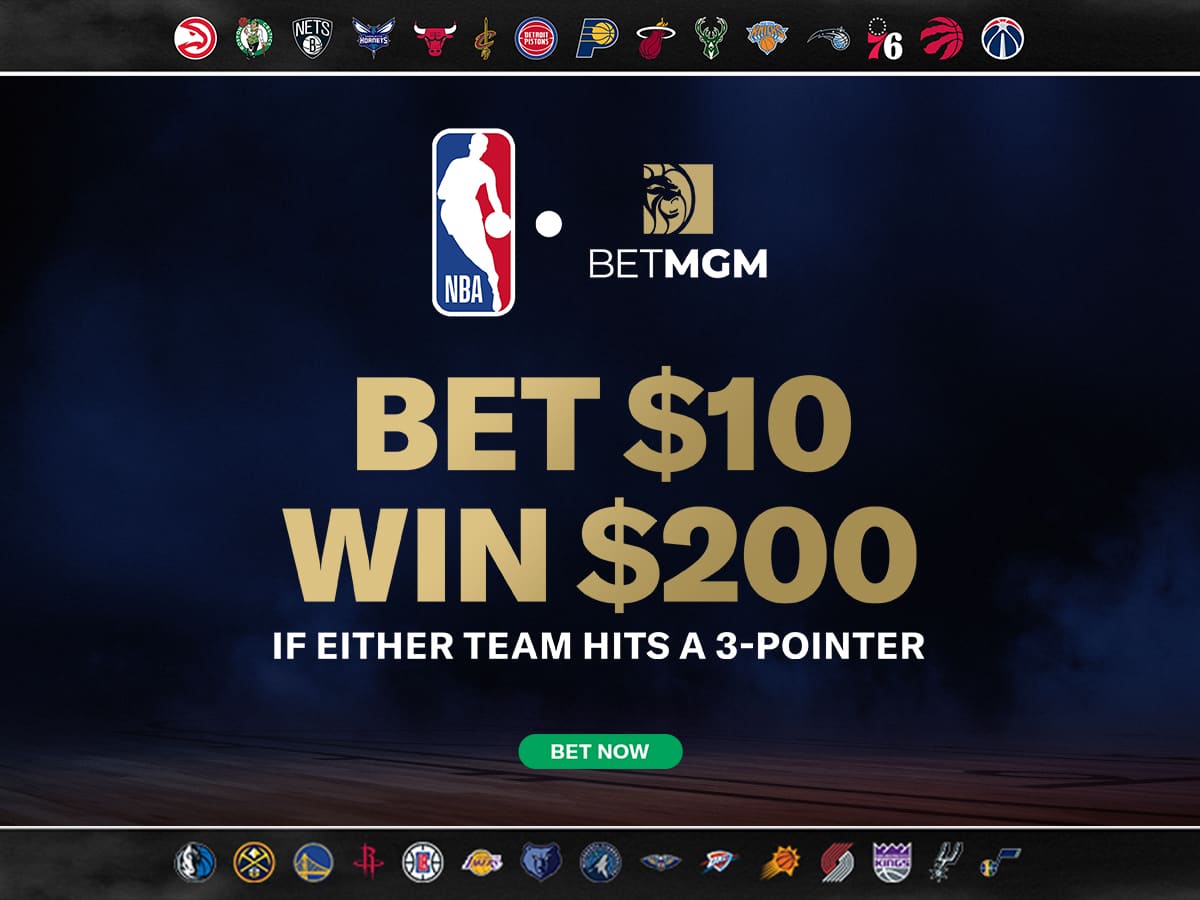 ---
Calgary Flames vs. Dallas Stars – Game 4 (9:30 p.m. ET) – DAL leads 2-1
Game 1: Flames 1-0
Game 2: Stars 2-0
Game 3: Stars 4-2
Moneyline: Flames -155 | Stars +135
Total: Over 5.5 (+105) | Under 5.5 (-125)
The Stars stole Game 2 in Calgary then used home ice to their advantage for the win in Game 3. Jake Oettinger has been incredible for them and the Flames' offense has been nonexistent. I'm leaning to the Stars as home underdogs after a 27-10-4 record in Dallas in the regular season. I also like the under in the game, which would've hit last game if it wasn't for a last-second empty-net goal.
I will also be playing the most-profitable bet for this series so far: a same-game parlay of the Stars +2.5 and the Under 6.5. It should be around (-125).
NHL Playoffs Picks: Stars +135 | Under 5.5 (-125) || Stars +2.5 & Under 6.5 (-125)
---
Colorado Avalanche vs.
Nashville Predators – Game 4 (9:30 p.m. ET) – COL leads 4-0
Game 1: Avalanche 7-2
Game 2: Avalanche 2-1 OT
Game 3: Avalanche 7-3
Moneyline: Avalanche -250 | Predators +210
Puck line: Avalanche -1.5 (+100) | Predators +1.5 (-120)
Total: Over 6.5 (-110) | Under 6.5 (-110)
The Avalanche are going for the sweep tonight and they should get it. Connor Ingram held the Avs off until overtime in Game 2 and that was probably the Predators' only chance. Colorado is the Stanley Cup favorite for a reason and the Avs should win by at least two tonight.
NHL Playoffs Picks: Avalanche -1.5 (+100)
---
RELATED CONTENT