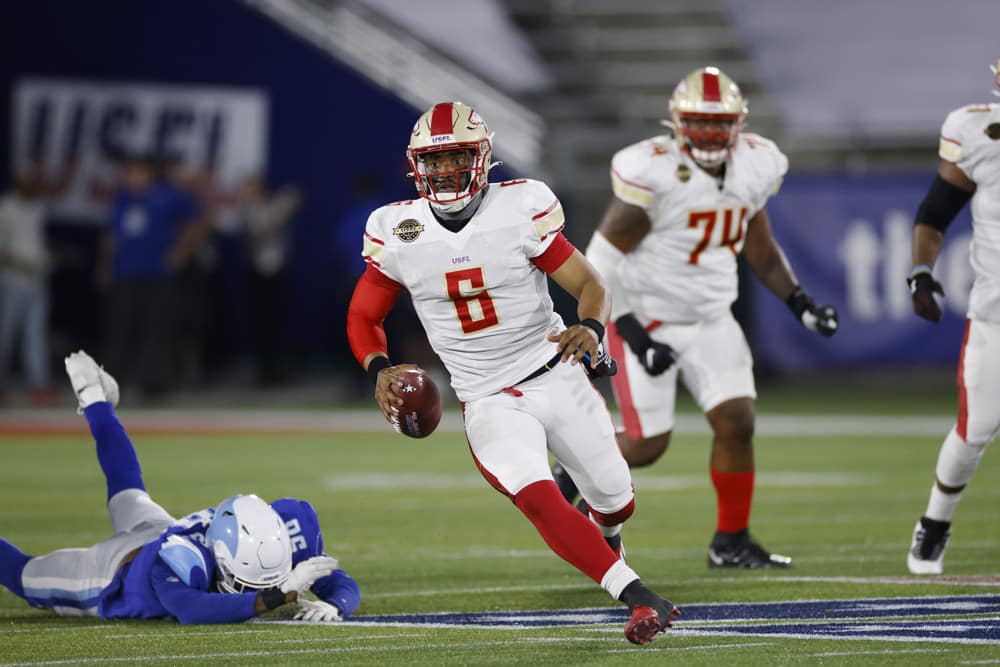 Welcome to SGPN's first-ever, USFL Fantasy flowchart. Every week I have been writing a fantasy preview to help readers set their season-long fantasy lineups and also what players they should be drafting in daily fantasy contests. The USFL is a small league and it makes setting these lineups a little tricky. Here to help you make is less tricky, is my USFL Week 4 DraftKings flowchart.
For NFL daily fantasy contests, you almost never leave money on the table. With the USFL, it is sometimes okay to leave money on the table to target the exact player you want each week. The following is a guide to setting, what I think will be, a high floor but also a high upside lineup this week. Using this flowchart should help you be successful in all contest types this week. Let's get right into it. Spoiler alert: I am very high on Stallions' players this week!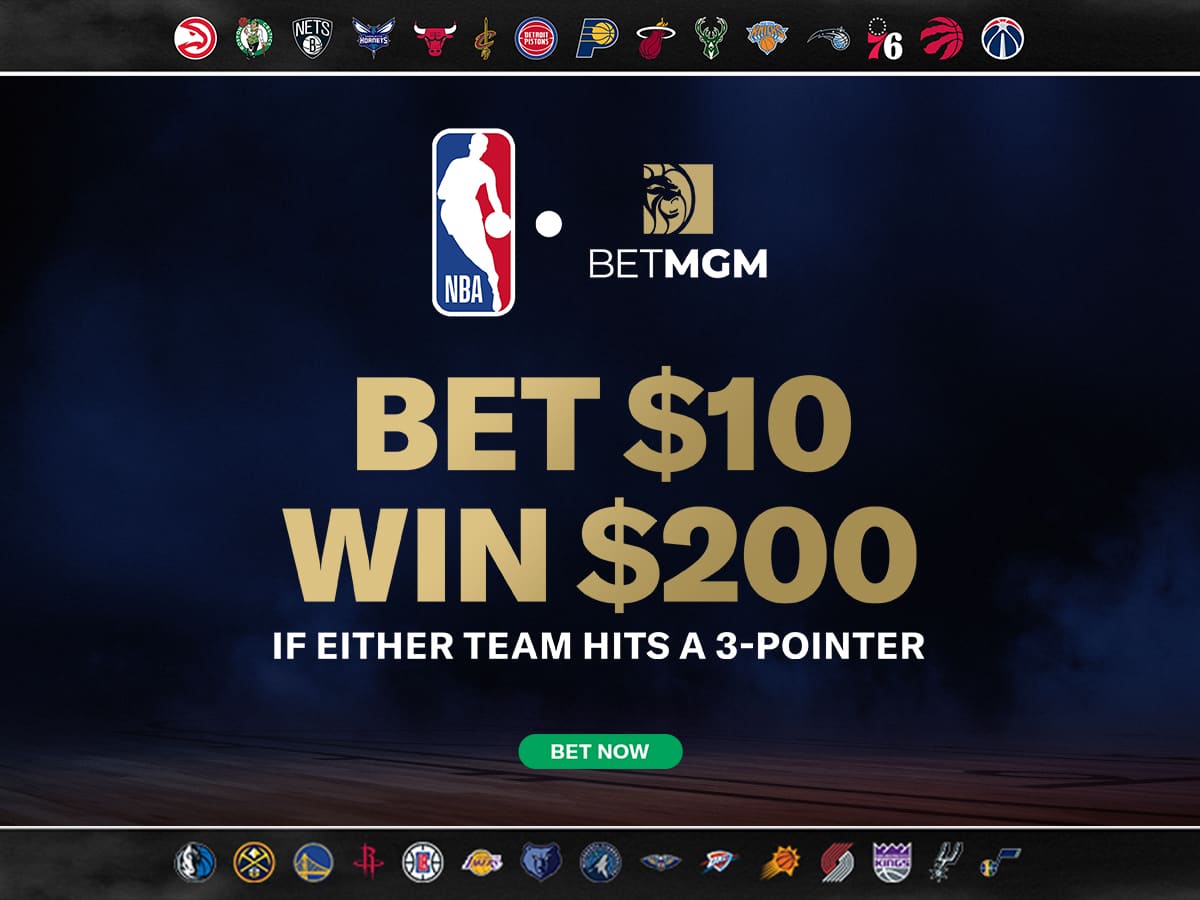 Exclusive SGPN Content
All SGPN USFL Content
Fantasy Football Podcast
USFL Gambling Podcast
Week 4 USFL Fantasy Flowchart- DraftKings DFS
Main Stack: Stallions Triple Stack
This one was a no-brainer for me. Anyone that plays DFS on a regular basis understands the concept of stacks. The idea is; that you essentially get double the points every time they make a connection. J'Mar Smith and Victor Bolden, Jr. have arguably been the most productive players in the league at their respective positions. It may be a surprise to some, but J'Mar Smith currently leads all USFL quarterbacks in fantasy points (19.2 ppg). Victor Bolden, Jr. has quietly been one of the most active and productive receivers in the league. Bolden is the ultimate target machine. He leads the USFL with 33 targets, 18 receptions, and a 33.7% target share. Bolden is near the top of the league in fantasy points per game without being very efficient with his targets. Once the efficiency catches up with the targets, watch out. He should be in every lineup.
GOOD BALL J'MAR!@jMar_Smith ➡️ @caryangeline610 🔥 pic.twitter.com/0ggImtrevE

— Birmingham Stallions (@USFLStallions) May 1, 2022
The Last Leg of Your Main triple Stack
The last part of the stack is the inclusion of Maron Williams, Sage Surratt or Osirus Mitchell for the completion of your Stallion's triple stack. The Stallions and Bandits could easily turn into a shootout. The Stallions currently lead the USFL in scoring. We know the Bandits are capable of running a vertical offense when Todd Haley and Jordan Ta'amu are clicking. The shootout potential is there and I want the fantasy production from the winning side. Mitchell and Angeline are tied for second on the team in targets and target share (17.3%). With Angeline out this week Surratt and Marlon Williams are in line for a big workload and should be in your USFL Week 4 DraftKings lineup.
OH MY GOODNESS.

MARLON. WILLIAMS.

(📺: @FOXSports, via @USFLStallions)pic.twitter.com/lmGJ06apq8

— NBC Sports (@NBCSports) May 1, 2022
Draft Trey Williams: Then, Pick a Defense
Trey Williams also needs to be in every lineup. He is the top running back on a run-first team that leads the USFL in rushing (200 yards per game). The Generals also play the Maulers this week. The Maulers are bad. While they are reasonable stout against the run, (they are 5th in the league in rushing yards against) they have given up the second most points in the league through three weeks (62). Even if the Maulers held the Generals' run game in check, Trey William is heavily involved in the passing game. He leads every player on the Generals in targets (14) and target share (20%). Trey Williams has split the running work with Darius Victor (41 carries to 39) but has been more productive with his carries averaging 4.8 rushing yards per carry. He easily has the most touches on the team (54 to Darius Victor's 42).
https://twitter.com/USFLGenerals/status/1521142474995081216?s=20&t=aNUmwP2Nkp6n8XTiTsSLMw
Picking a Defense
I am a little less committed to any particular defense in this lineup. If you can afford it, I recommended slotting the best and most expensive defense in your lineup. It is pretty simple. The Breakers have given up the second least points in the league but also lead the league by a wide margin in sacks (11) and are tied for the lead in interceptions (4). They do not give up a lot of points but also force a lot of bad plays and turnovers. The Stars are my budget defense this week. They have a good matchup with the Michigan Panthers who are at the bottom of the league in almost every single major offensive statistical category. It's a good budget matchup.
https://twitter.com/USFLBreakers/status/1521557501291999235?s=20&t=aNUmwP2Nkp6n8XTiTsSLMw
Draft a Low Cost but High Upside Running Back
Juwan Washington and Darius Victor make great budget plays this week. Juwan Washington ($4,400) is averaging almost 7 points a week and his production is not as far off from B.J. Emmons (who is much more expensive at $9,400). Washington has been involved in both phases of the game and has 35 touches to Emmons' 50. Washington and Emmons each also have one touchdown. The Bandits are not afraid to use Washington in the red zone. Darius Victor has been involved in an almost 50/50 split in the backfield with Trey Williams on the best rushing team in the league. Victor only has two less carries than Trey Williams and has the second highest touch percentage on the team. Victor also has three rushing touchdowns and is only two fantasy points behind Trey Williams through Week 3.
https://twitter.com/USFLSapient/status/1515485066050392069?s=20&t=aNUmwP2Nkp6n8XTiTsSLMw
Draft a Stud Running Back: Bring It Home
Slotting a stud running back into your final USFL Week 4 DraftKings flex spot is a no-brainer. Jordan Ellis is leading the league in rushing attempts (64) and Mark Thompson is second in the league in attempts (53). Thompson is averaging 5.9 yards per carry and has a rushing touchdown. Ellis has to share a backfield with Logan, who gets more work in the passing game, but his volume in the rushing game makes Ellis a safe play with the potential to pace the position in points scored for the week. If you are not a fan of Thompson and Ellis, C.J. Marable makes a nice play for a fourth Stallion in the lineup. Marable is the only player on the Stallions with a touch percentage higher than 40 and has two rushing touchdowns as the clear red zone running back on this team.
https://twitter.com/USFLBreakers/status/1515833740844584965?s=20&t=aNUmwP2Nkp6n8XTiTsSLMw
Check Back Often
Make sure you check SGPN regularly for updates to our 2022 USFL positional rankings and for all things USFL and fantasy.
RELATED CONTENT